As the holiday shopping period stands ahead of us again, drawing ever so closer, digital marketers and business owners alike are already looking for ways to ?reinvent the wheel? and apart from the traditional holiday bargains, come up with even more alluring marketing strategies and business moves to cash in on the seasonal shopping spree that sometimes looks like a scene out of street riot.
With the often graphic nature of Christmas season sales, small business owners often see this period as rather overwhelming. From a business standpoint, it can even seem challenging and frightening, since most small shops simply can't offer the same discounts as huge retailers.
So, how to offer alluring discounts without going head to head with the giants? There are quite a few steps you can take without compromising your prices too much, and still experience an increase in sales, and if you want to know more about them, just keep on reading because we have a handful of awesome tips waiting for you.
Black Friday and Cyber Monday, or ?Brace yourselves, the holidays are coming?
The term originates from the US and was first used in the 1980s, and marked the day that falls after Thanksgiving. Now, together with another huge sale event, Cyber Monday, these two days stand to offer consumers the best deals before the holiday season officially kicks off.
The latter, Cyber Monday describes online-only sales, and honestly, it tends to be a more sophisticated shopping spree, as Black Fridays are prone to end up in violence and bloodshed, especially in larger retail stores.
Cyber Monday is a younger event that started around the mid-2000s and started the November craze of shopping for Black Friday deals online.
Approaching Holiday Season Strategically
If you want to maximize your conversion rates as a primarily eCommerce shop (or any other kind of business whose bread and butter is retail), there are quite a few strategies you can implement to see an increase in sales.
You don't have to be a marketing expert to forecast an even more pronounced online shopping stampede this year. With the ongoing COVID19 pandemic, many physical stores simply can't let huge crowds in their stores, so they sensibly made the decision to move their specials online. And as more and more shoppers will queue into virtual stores, chances are, every business that made the right moves beforehand now has an increased chance of closing some sweet deals.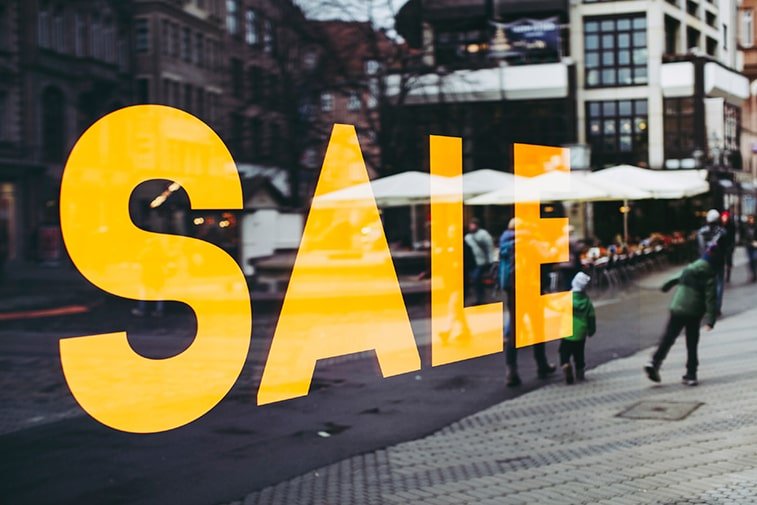 So, to help you maximize your ?gains? on the strangest holiday season yet (probably less bloodshed than ever before), here are a few amazingly handy tips and strategies.
Never Forget Your Sales Email List
You probably know the drill with email marketing ? if you want it to be effective, you need a large email list. The same thing applies when your main goal is to drive sales.
See who's interested in your deals by creating an email popup that will tempt every interested visitor to subscribe to your list.
When coming up with the popup, you want your visitors to feel exclusive, as you are offering these specials only to them. Also, make sure that the call to action (CTA) is benefit-driven and clear (something like: ?I want the best offers?).
To maximize conversions, and to incentivize new signups, offer additional discounts, or other perks, like free shipping, small gifts, etc.
These will all depend on your budget, so make sure that you don't go overboard and stay within your limits.
Give Your Popups More Credit ? Schedule Them In Time
With the right approach, embracing popups isn't just a strategy to gather more emails. When scheduled and presented in time (and with the right offers), it can help you increase your conversions, or help you with cart abandonment issues.
Make sure you grab your visitors' attention and forge the right message. Remember, you're competing with every single eCommerce store, and shoppers have little to no patience. That's why targeting the right people with the right popups at the right time can ensure that people will be anticipating your specials even before the discount season starts.
Timing is Key
If you want to start bombarding your prospects, don't bother. Consumers tend to become numb during that weekend because they literally receive hundreds of similar emails with the same message.
That being said, play around with timing. Announce your specials way too early or late to increase drama and attention. This way, your emails won't get lost in the wasteland called ?spam?.
Going Early
You can opt for sending out emails that build up anticipation, sometimes, even a week earlier. This is good to stay in the mind of your customers, and if you actually shed sine light on your specials, you can help them give a better picture about what they can expect.
If you are already planning to get a head start, why not start your sales earlier by a day or two? Black Thursday, Black Wednesday, you get the drift. To build even bigger anticipation, highlight some of your recommended products so those who don't know exactly what to shop for now have something to sink their teeth into.
Great early-bird messages with highlighted discounts are great to show what you have and to close a few early deals and to cross-sell and up-sell.
Going Late
Convert latecomers and increase your holiday sales by announcing your specials late. This might sound counter-intuitive, however, when done right, it can work charms.
Bring back Black Friday in early December: create a perception of great sales bargains with more moderate discounts (from 25% to 30%) to signal that there's still time to beat the Christmas rush and bag a few deals on the way.
Make Your Sale Stand Out
Easier said than done, we know. Claiming that you have the best deals and the fastest free shipping won't land you better conversions anymore because every other store is claiming the exact same thing.
On the other hand, consumers also have it pretty rough. They are bombarded with different deals, messages, prices, discounts, offers, so they constantly have to compare each deal, make lists, click from site to site?
to make their (and your) job easier, be prepared for the event. Take some time, craft a detailed email campaign that helps your visitors ?prepare? for the event, by embedding it in their calendars, add links to your website and products, etc.
It's a simple, yet very effective way to gain some momentum and to stay on top of your customers' minds during the whole chaos of Black Friday.
Always Have A Surprise in Place
Use the element of surprise wisely. The best way you can garner more attention and build up anticipation is to eliminate numbers and discount percentages from your subject lines.
So, instead of writing ?50% OFF of X and Y? try something along the lines of ?Hold on tight for this special Offer?. This might also seem counter-intuitive, however, once visitors open the message, they will see that you offer 50% off (and other perks, like free shipping).
Also, you can be even more sneaky and mysterious. Send out emails with random gift codes that visitors can use during checkout to see how much it's worth. This is great to build up even more anticipation and to tempt your potential buyers to go to your website and to add some products to their cart.
Offer More Than Just Simple Discounts
It's easy to dismiss the holiday sales season as a game of discounts for the sake of increasing conversions and boosting sales. With the right moves, you can also offer other programs, loyalty points and so much more.
For instance, if you are a service provider, you can opt for new special packages that you offer for a lengthier period. It comes at a lower price, however, it will keep bringing money until the end of the contract.
You can also opt for free gifts after customers exceed a certain amount of money spent on your site.
Extend your loyalty programs. If you reward your buyers based on a point-based system, purchases can worth double, or triple.
As long as we're talking about your already existing and loyal customers, feel free to focus on them more.
Apart from focusing on royalty programs, you can also launch a special email campaign targeting specifically them. Bombard them with exclusive Black Friday discount codes, and a nice copy where you thank them for their support. The point here is to make them feel special and highly valued so they'll remain among your returning customers, not just during the discount season.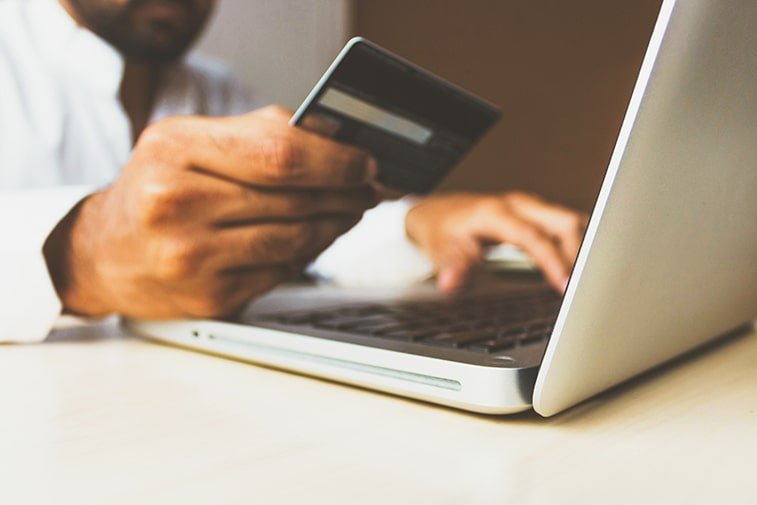 The takeaway here is to exploit your sales momentum and to close deals that can either increase your one-time sales or launch offers that cater more to options that ensure a steady stream of incoming money.
Write More Attractive Subject Lines
When it comes to sales online, it's less a battle of sweet deals and more a battle of customer attention between retailers. And if you want to win that battle, you need to start from the very beginning: subscribers' inboxes.
You can go about this a couple of ways. While your traditional sales subject line will be more somewhere along the lines of ?Unbelievable 60% OFF? and the sorts, you can go with something funnier and more-tempting to open. Try ?This year, we're canceling Black Friday?, or something similar. This is a great line to garner more attention and to tempt your audience to click on your message. Once there, you can go into detail about your specials (because, in fact, you ARE prepared to conduct the best sale EVER).
You can also really choose to cancel Black Friday. This might sound like a crazy idea, however, if you are in a situation where you really can't pull off off a good sale, it's better to turn things around.
This can especially be true if you are a specialized retailer dealing with boutique items. For instance, if you sell hand-crafted musical instruments and don't plan on organizing a proper sale, it's better to let your subscribers know.
This way, you can get the upper hand in the Black-Friday game and your audience will now associate your brand with good prices and high quality rather than with chickening out.
Redefine the Rules
Play around. A lot of retailers get stuck in the same discount-promo email-wait circle, which isn't necessarily bad but has no extra ?oomph? to it.
To win, go a few extra steps, get creative. Rename your special Black Friday/Cyber Monday Sale, have the entire madness take place from Thursday to Tuesday or Friday/Saturday? You get the drift.
Also, play around with the products you wish to sell at a discount. Build a theme around them, create a different landing page for them, if you have the time.
Think Big, Tease Big
The momentum you've built shouldn't end with Cyber Monday. Think about upcoming discounts as specials as well. Even during your sale, sparkle hints of Christmas specials, or other local holidays that can help you drive more sales.
Just be careful. Stick to your words and don't keep your discounts going on for extended periods. This way, you can lose your credibility along with some of your precious customers.
Prepare Yourself Properly
As you can see, a lot of these strategies need proper planning so starting on time can save you from a couple of unnecessary headaches. Starting your preparations in time enables you to fine-tune your strategy and to come up with unique subject lines, email copies, and themed promotions.
Also, this gives you enough time to run through your product list. If you are a small retailer, you need to be more selective with the products you want to sell at a discount. Once you're done with that, try and outline a scheme in which you will wish to feature those products. Make sure that you highlight your best products both at the start and finish of your promo to make the most impact.
And as long as we are at your products, take a look at your inventory. If you choose to place your old stock under a discount, you can transform your discount offer into a great chance to make way for new products.
Site-Wide Discount
If you are not one to experiment with different strategies, you can always offer a generic code your visitors can use site-wide.
It's an easy strategy and all it requires from you is to set up a discount code before the entire sales madness and schedule it to go live at the right date.
The size of your discount will most probably depend on the size of your business. Chances are, if you are a small business, it will be harder to offer 30% off, however, you can if you see a reason for it. For smaller businesses, it's safer to offer 10% or 20% off, especially if you're new to the game and don't know what to expect from your e-sales yet.
Choose Your Products Wisely
Above, we've already mentioned the importance of being mindful of the products you choose to offer at lower prices.
One of the best ways to approach this is by making the most of your products that are already popular. Using your bestsellers and creating a strategy around them can be a great idea. So, create limited discounts and special offers around your bestsellers and start promoting them in time.
If you want to pull it off, look at your high-ticket products with tons of accessories. Consider running a discount on them, offer special bundle packages, and other enticing opportunities.
However, this will only work if your site will also display your related products or/and bundle options.
You can also choose to offer freebies. We've already talked about giving out free products, but in this case, consider adding some of the accessories of your high-ticket product to the freebie list. If you choose to do this, don't offer your normal, high-ticket product at a lower price, and throw in a smaller add-on for free.
Prepare Your Marketing
We've mentioned preparations a lot here, and for a reason. Ask any digital marketer, and they will tell you that you need to give yourself the right amount of time to devise a proper strategy and create the accompanying content to make it work.
As you now have a basic idea of what to do, we won't repeat ourselves that much. What you need to do here is to be consistent with your messages and copies that you use to communicate your special event. Give a name a date and a theme to your Black Friday sale, and stick to that throughout the event and make sure that you have the same essential info available on all your marketing channels.
Also, don't shy away from creating the right graphics and banners for your event. Make sure that you have something that will remind your visitors about your sales on all your pages.
Prepare Your Website Too
A lot has been said about your marketing, product management, and other vital stuff regarding your sale. However, this year is going to be heavy on eCommerce and to pull it off, you need your website to be up to the task. Which are the most important things you should keep an eye on?
Mobile: You probably know that more and more sales are made using mobile devices like phones or tablets. If you want up your chances of closing a fair amount of sweet deals, you need to ensure that your site is geared up for mobile. If the theme you use for your site isn't mobile-friendly yet (which it should be), now would be a great time to update it.
Traffic: As websites tend to experience huge traffic surges on Black Friday, make sure that you're prepared for the digital masses. There are some pretty scary horror stories about websites loading sluggishly slow and even crashing due to huge demand. If you want to avoid these problems, then it's best to check your site's speed with various digital tools to ensure that you're site works optimally and will be able to handle a huge number of addresses during the sale. More often than not, the culprits behind your slow site are large images. As such, you should consider using tools that help you compress your images on your site, but don't go overboard. You don't want your images to lose quality or become blurry.
Payment gateway: Make sure that the entire shopping journey is smooth and problem-free with the best online payment gateway. Run a test order to see if everything's okay with your checkout process. You don't want to lose sales because of a faulty payment gateway.
Social Media and PPC are Your Friends
Leveraging social media should be pretty much a no-brainer. Take a more thorough look at your platforms and see what you can do on them. You can choose either to shift more focus on the channels you have more engagement on, or you can take a generalized approach and push everything on every channel.
The same goes for your paid ads. They can help you stay on the pedestal and not get lost in the huge pool of season discounts.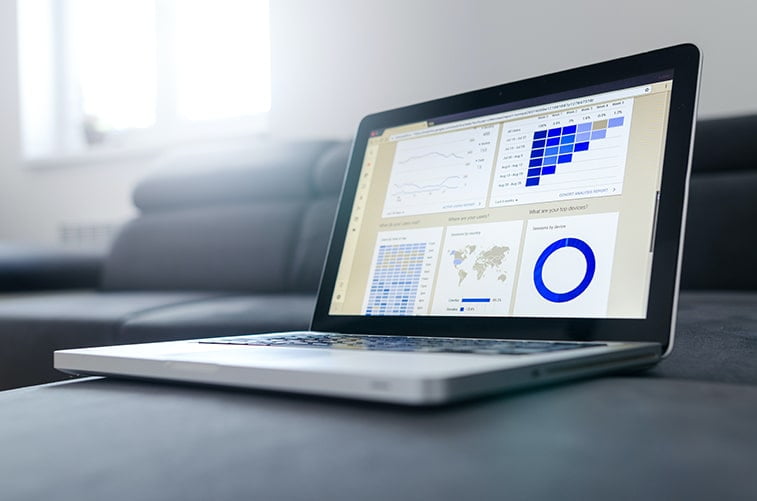 To get an idea of what we're talking about, here are a few pointers:
Build anticipation: Just like with email marketing, you want to entice your customers, get them enticed for the big event. A no-thrills ?coming soon? post can do the trick, followed by a set of countdown posts.
Let people know about your deals: Get creative and let people know what are you planning unless you want to keep it a surprise.
Keep it on a funny note: As we've already talked about this, grabbing attention is the name of the game. Your followers will probably see hundreds of different sales posts, so your best bet to get noticed is by using humor as a weapon. Be memorable, light, and unconventional. Having a funny approach can help you with brand awareness in general as well, so give it a shot. Please, don't overdo it. Don't try too hard as your followers will notice it. Just keep it simple and laid-back.
Use video: Ask any digital marketer, they will tell you videos on Facebook have far better organic reach than conventional photo posts. Embrace those stats by jumping on the video bandwagon. You don't have to do anything complex. Try a short product description, a funny behind-the-scenes video, or consider going live.
Set up your remarketing campaigns: Retargeting people who've already browsed your products is a great way to present your promotions to people who already know about you and your products. The ads will show these people the same products with the new lowered price tag or discount code, which will make it even more enticing to buy.
Lookalike campaigns: Why not reach even more people by letting Facebook use the data of your selected audiences? This will allow you to find more customers and build awareness at the same time. Just make sure that all of your promo details are there and that everything?s presented in an eye-catching way.
Target your own audience: Set up your own custom audience. This might be a bit time-consuming, but if done right (with the right message, and the necessary details), you can increase your chances of closing a few deals with specific people from your followers. Let's say, if you sell sports supplies, and choose to run a deal on ice-hockey accessories, target people who play hockey.
Be There for Your Customers
It's not just about the deals and the attention. It's also about offering excellent service. You want to be there if your customers have any questions. Encourage them to write to you or have a live chat/Facebook Messenger option available so you can respond to them fast. This shows that you care and that role as a retailer seriously.
Also, be prepared that not all sales will be an instant hit. Some customers will want to return the goods purchased from you and would either look for store credit or a full refund. Make sure that your return policies are easy to find, and consider offering an extended number of days for returning items.
Evaluate the Results
Once the hurdles are over, it's time to learn from the things that went well and terribly (hopefully not). Document every little detail: see how people reacted to your ads, email campaigns, visuals, offers, and so on. See how your stock held up, which products were the most popular.
By writing down everything, you can analyze the data and make smarter moves next time.
---
Enjoy The Rush
The best thing you can do is to enjoy the entire holiday season discount process. Find a strategy that you'd enjoy sticking to and start from there. Undoubtedly, there are a lot of obstacles and hurdles in every promo, however, if you choose a strategy that won't break your back and budget, you can have tons of fun and close a few sweet deals in the process.
Lastly, don't forget, it's not about just sales and discounts. It's also about building new connections and strengthening old ones. Focus on building trust with your already existing customers to ensure that your sales figures are optimal year-long.