"Look at that subtle off-white coloring. The tasteful thickness of it. Oh my God, it even has a watermark..." Ukoliko ste filmofil, sigurno prepoznajete da je prethodna rečenica preuzeta iz filma "Američki psiho". Patrik Bejtman, kog glumi Kristijan Bejl, ostao je bez teksta koliko je kvalitetno urađena vizit karta njegovog poslovnog konkurenta.
Šalu na stranu, ne morate baš šokirati ljude svojim vizit kartama, ali jedinstvenost uvek privuče pažnju jer odskače od opšteprihvaćenog uniformisanog dizajna. U poslednje vreme sve su zastupljeniji minimalistički pristup, 3D efekti i jarke boje, ali naravno to nije put kojim svi moraju da krenu.
Evo nekoliko originalnih rešenja kada je ovo malo marketinško sredstvo u pitanju.
1. Gal Vajsman (Gal Weizman)
Gal Vajsman je ilustrator i vizuelni dizajner iz Jerusalima. Posebno uživa u crtanju životinja što se može primetiti i po njenim vizit kartama koje je pripremila za svoj nastup na dečijem sajmu u Bolonji. Simpatični meda, pas, jelen i slon toplo su obučeni i čitaju knjige. 3D efekat sa njihovim šapama (i surlom) koje pridržavaju knjige daje novu dimenziju ovim crtežima.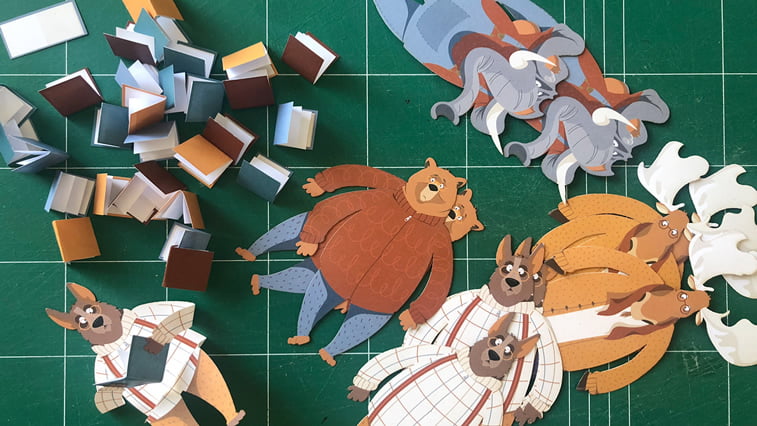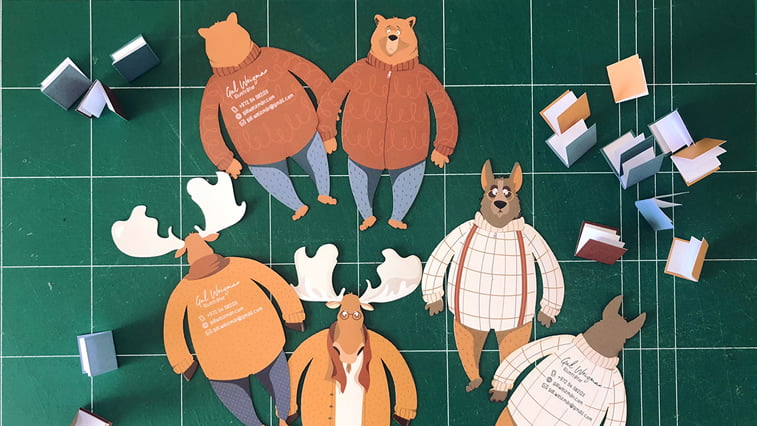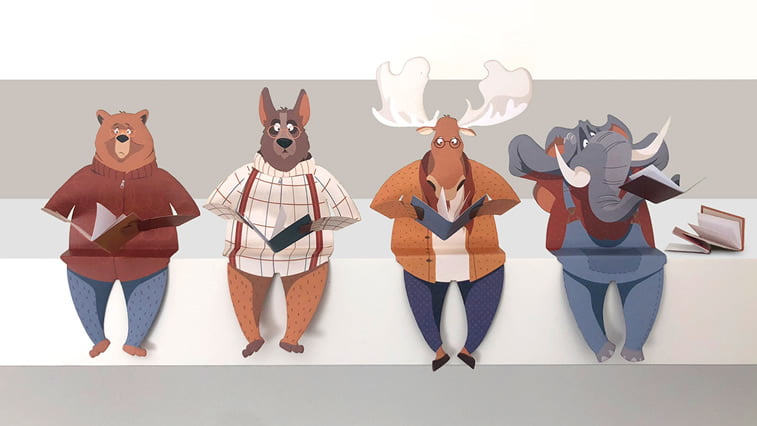 ---
2. Meg Luis (Meg Lewis)
Meg Luis je dizajner iz Mineapolisa. Njen stil je eklektičan i prepoznatljiv zbog korišćenja jedne te iste palete boja koja uključuje oker, narandžastu, milenijal roze, teget i par drugih boja. Meg takođe prodaje dekorativne predmete sa svojim dizajnom, uz torbe i nesesere. Prenela je svoju originalnost i na svoje vizit karte, doduše u nešto malo manje razigranom izdanju.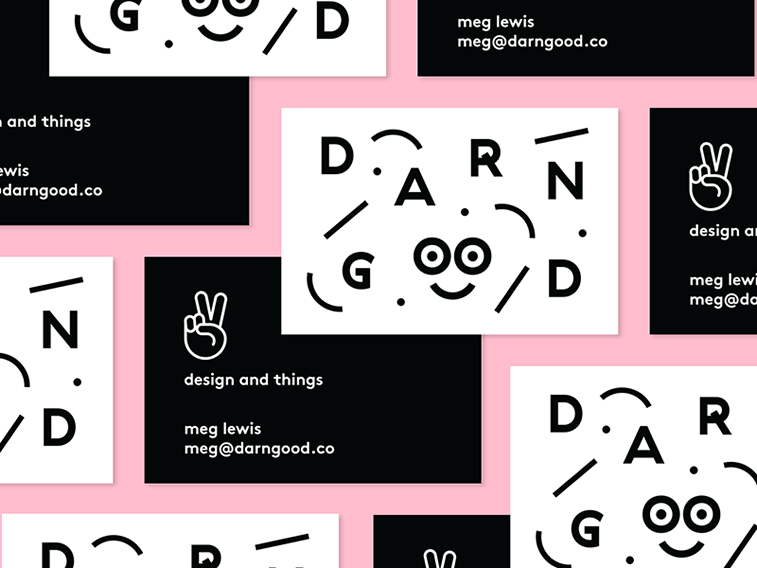 ---
3. Demijan King (Damian King)
Predstaviti svoj rad na vizit kartama je odličan potez. S tim se slaže i Demijan King, dizajner, ilustrator i kaligraf iz Oukland Hilsa. Izgleda da su narandžasta, roze, oker i teget posebno popularne boje u poslednje vreme jer su se zatekle i na Demijanovim vizit kartama. Motivi iz prirode i geometrijski oblici jarkih boja sigurno privlače poglede.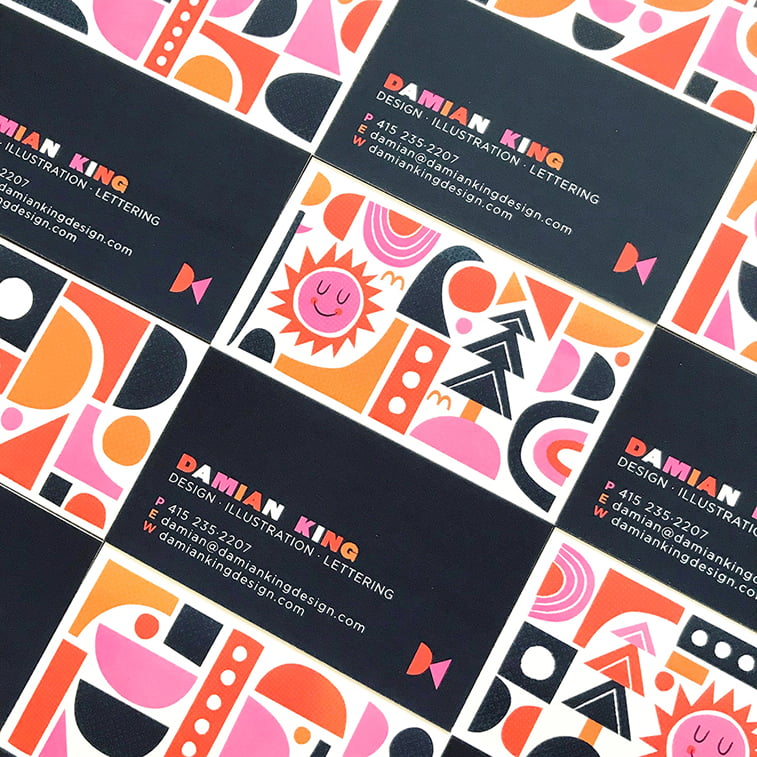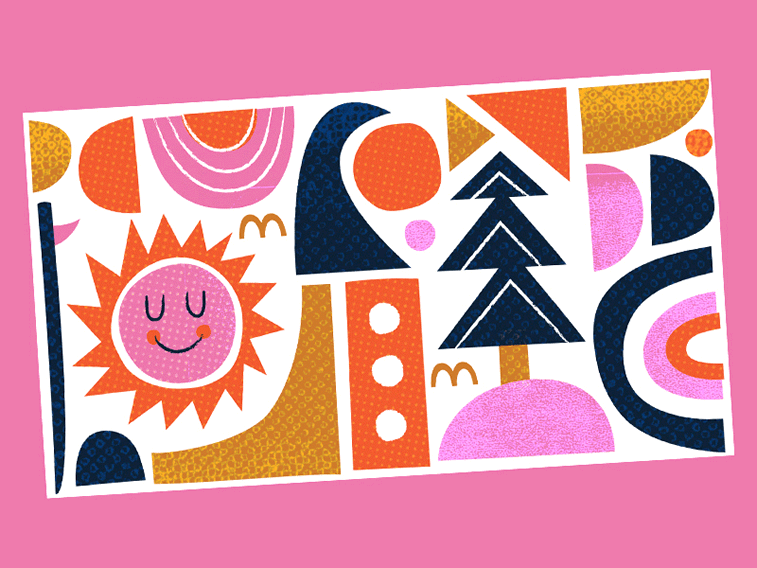 ---
4. Brajan Stili (Brian Steely)
Art deko uz elemente indijanske kulture – tako bi se ukratko mogao opisati stil Brajana Stilija. Isti se može zapaziti i na njegovim vizit kartama uz originalni naziv pozicije – "dizajn šaman". Kombinacija bele i žute boje uz izrazito crne linije dodatno jačaju vizuelni doživljaj.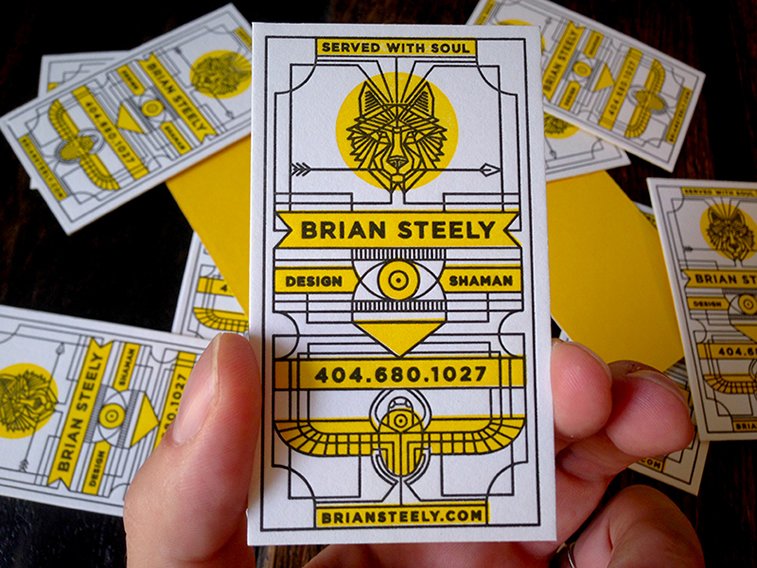 ---
5. Hollywood Agency
Hollywood Agency se zapravo nalazi u Bostonu, ali šmek starog Holivuda ponosno nose na svojim vizit kartama. Nalik su na starinske bioskopske ulaznice i delo su Dastina Doda (Dustin Dodd), koji meša elemente art dekoa sa dobrom, starom amerikanom. Ono što još pomaže da se ove vizit karte ne zaborave na stolu jeste njihova izrazito narandžasta boja.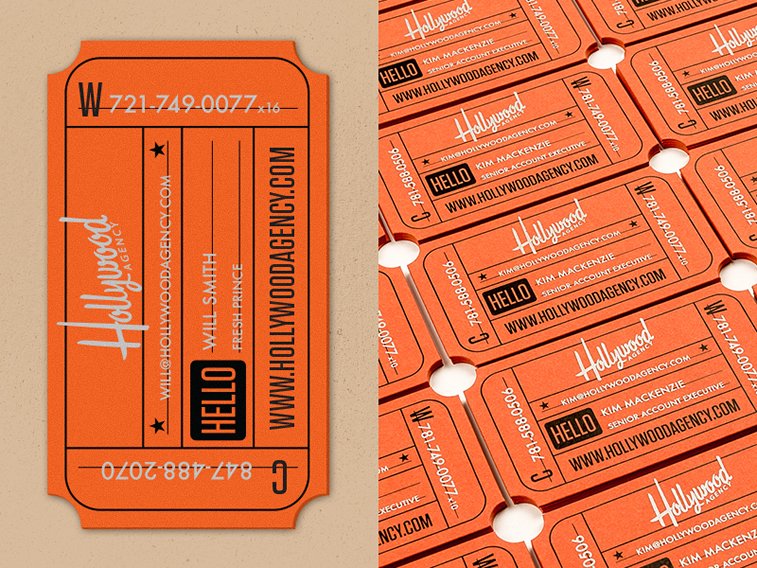 ---
6. Lusi Bajgart (Lucie Bajgart)
Lusi Bajgart je unela malo svog smisla za humor na svoje vizit karte. Uz neizostavnu milenijal roze boju i simpatične poruke, ova dizajnerka je uspela da privuče pažnju ovim zapravo jednostavnim dizajnom a zanimljivim i smelim tekstom.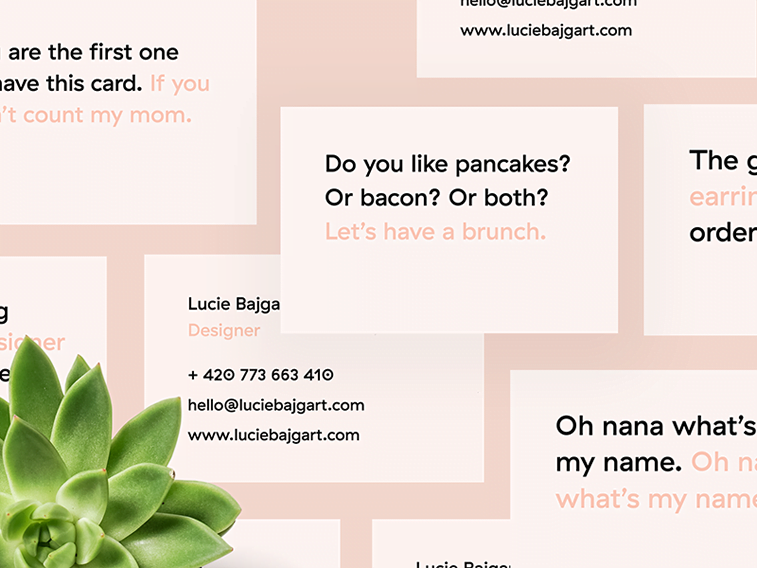 ---
7. Viktor Kram
Prvenac Viktora Krama na sajtu Dribbble jeste projekat dizajniranja vizit karti za rusku firmu Gilmon. Ilustracije životinja koje podsećaju na Pokemone nalaze se na dizajniranoj pozadini nalik na kontakte u mobilnom telefonu.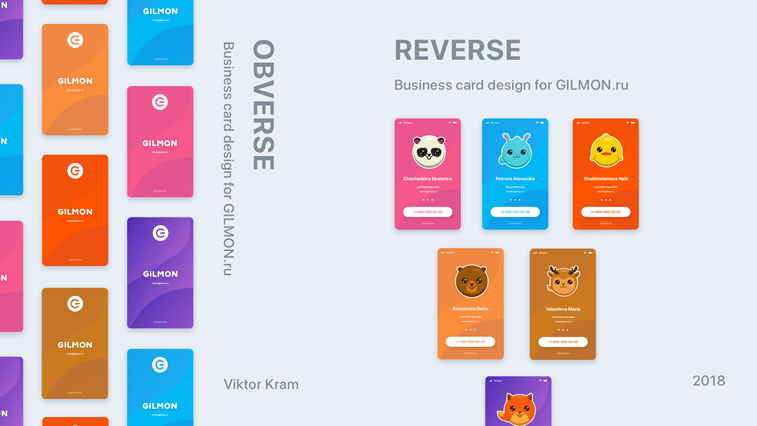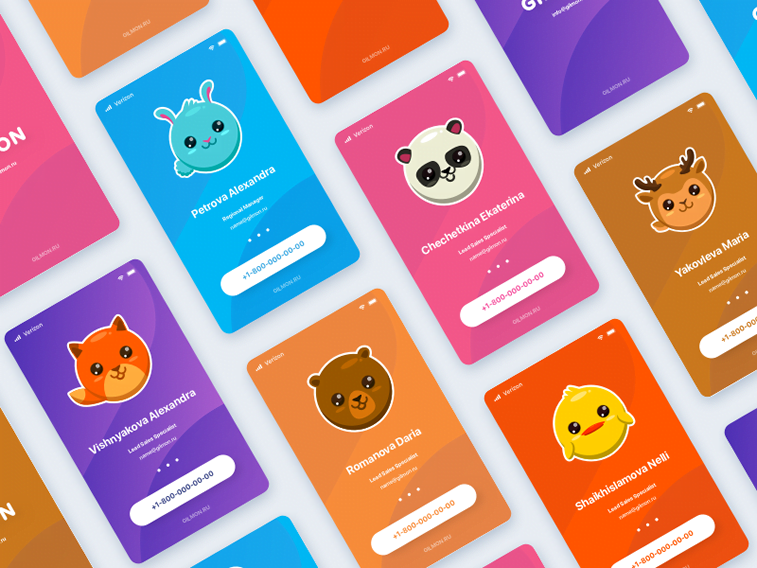 Da li vas je ovaj članak inspirisao da osvežite izgled svojih vizit karti?
Na dobrom ste mestu, pošto mi nudimo i uslugu kreiranja originalnih vizit kartica baš po vašem ukusu.
Naše radove možete pogledati klikom na: https://www.popwebdesign.net/portfolio/
---
Ako vam se ovo dopalo, pogledajte slične članke: