Novi Amsterdam, Velika jabuka, NYC. Koje god ime koristili, Njujork je i dalje jedan od najpoželjnijih gradova za život i žila kucavica Sjedinjenih Američkih Država. Sastoji se od pet opština - Bruklin, Kvins, Menhetn, Bronks i Stejten ajlend - koje su se 1898. spojile i formirale grad.
Panorama Njujorka se dramatično menjala kroz istoriju, počevši od izgradnje Krajsler zgrade (Chrysler Building) koja je u to vreme bila najviša zgrada na planeti. Ovu titlulu joj je "preotela" Empajer Stejt zgrada (Empire State Building) posle samo 11 meseci. Danas Njujork krase mnogobrojni oblakoderi i ove dve zgrade odavno nisu među najvišima ni u samom gradu, a kamoli u celom svetu. Ali svakako i dalje ostaju kao jedne od najznačajnijih arhitektonskih dostignuća u istoriji.
Odabrali smo četiri simbola Njujorka (Krajsler zgrada, Empajer stejt zgrada, Tajms skver, most Menhetn) i pogledajte u nastavku kako su se menjali tokom godina.
Krajsler zgrada
Art deko, nerđajući čelik, gargojli sa glavama orlova – to je, ukratko, Krajsler zgrada. Arhitekta Vilijam Van Alen (William Van Alen) je bio zadužen za ovu zgradu, dok je njegov nekadašnji poslovni partner H. Kreg Severans (H. Craig Severance) nadgledao radove na zgradi 40 Vol Strit (40 Wall Street) kao glavnom konkurentu. Tako je krenula "trka do neba", kako su je novinari nazvali. Krajsler zgrada je sa 318,9 metara bila pobednik. Ali ne zadugo.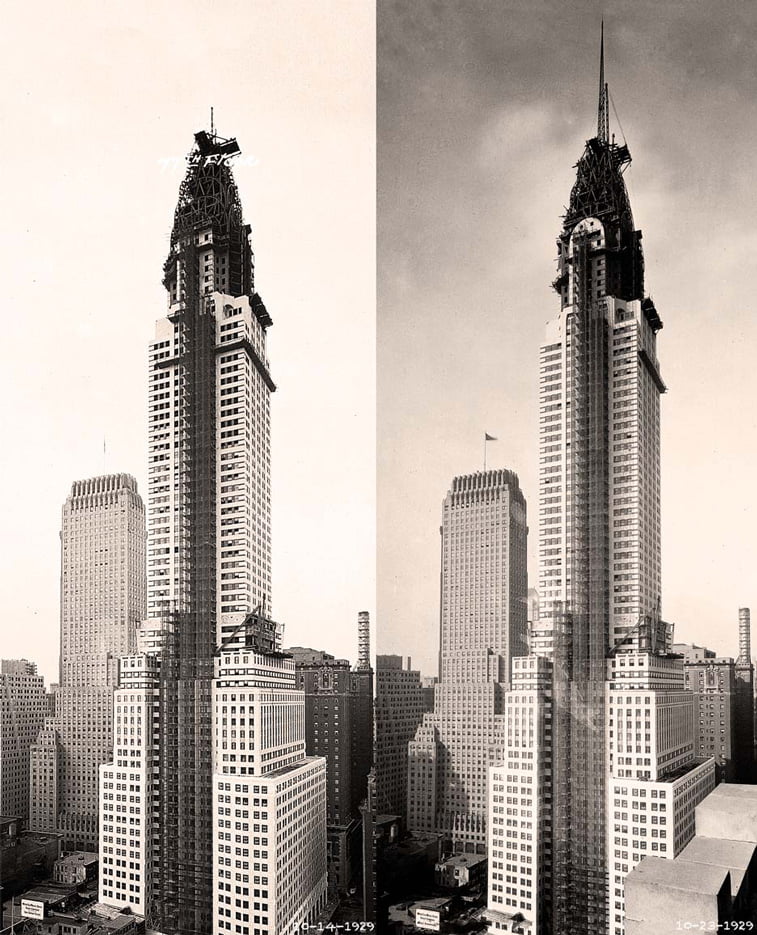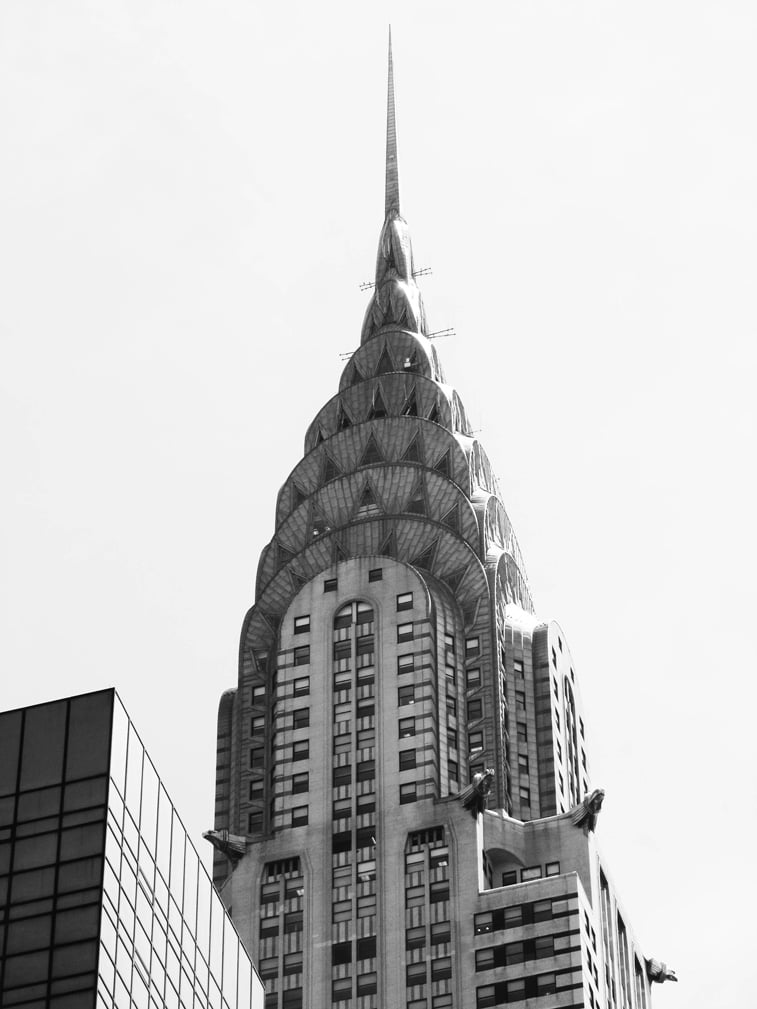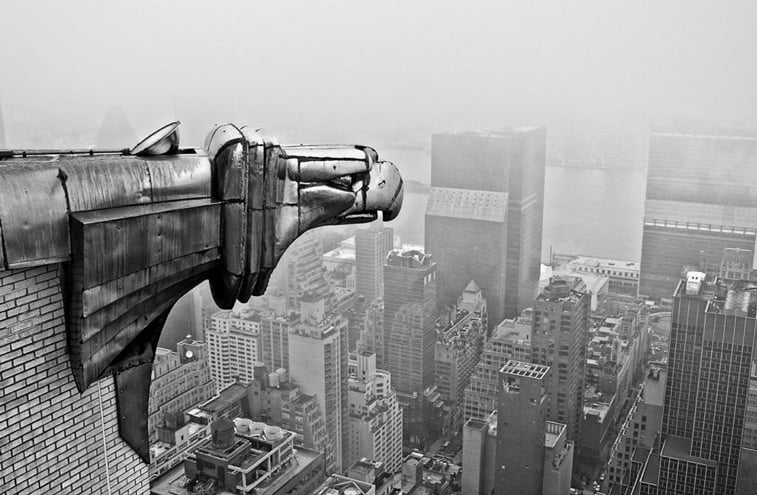 Empajer Stejt zgrada
Sledeća zgrada koja je ponela laskavu titulu najviše na svetu jeste još jedan spomenik art deko stilu – Empajer Stejt zgrada. Visoka 443,2 metara, ova zgrada je pretrpela čak 15 verzija nacrta dok se nije odobrila poslednja verzija. Američko društvo civilinih inženjera je imenovalo Empajer Stejt zgradu za jedno od sedam svetskih čuda modernog sveta.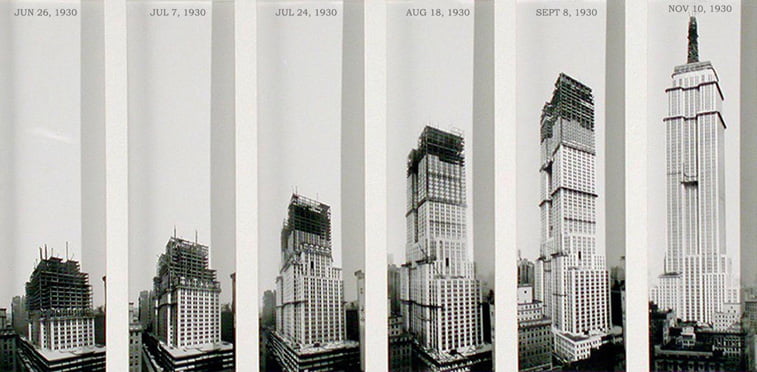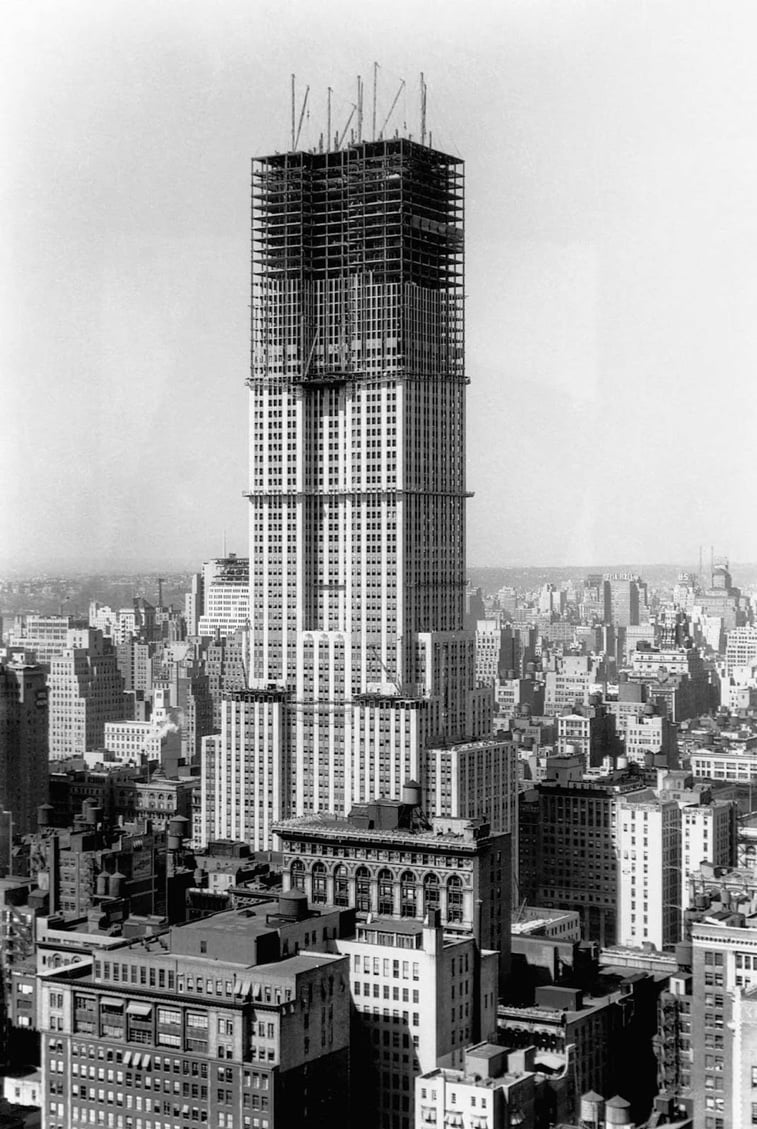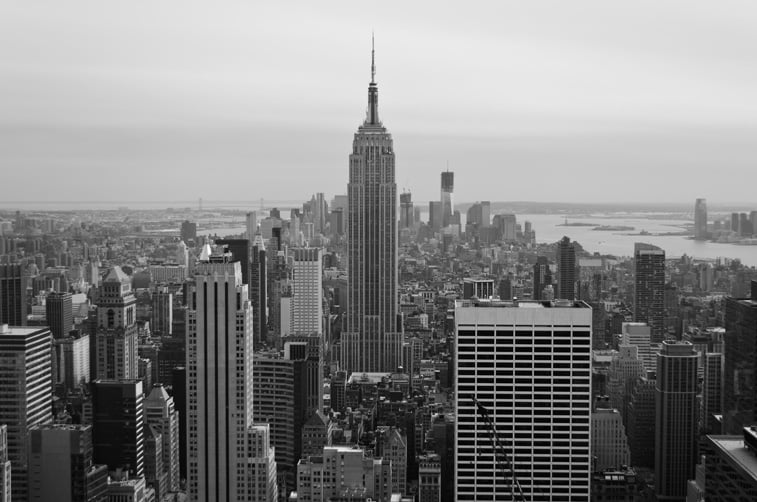 Tajms skver
Sa brojem od 50 miliona posetilaca na godišnjem nivou, Tajms skver (Times Square) je jedna od najvećih svetskih atrakcija. Naziv skvera zapravo potiče od Njujork Tajms (The New York Times) novina čija se redakcija smestila u Tajms zgradu (Times Building). Redakcija se odavno preselila na novu lokaciju, ali je naziv ostao.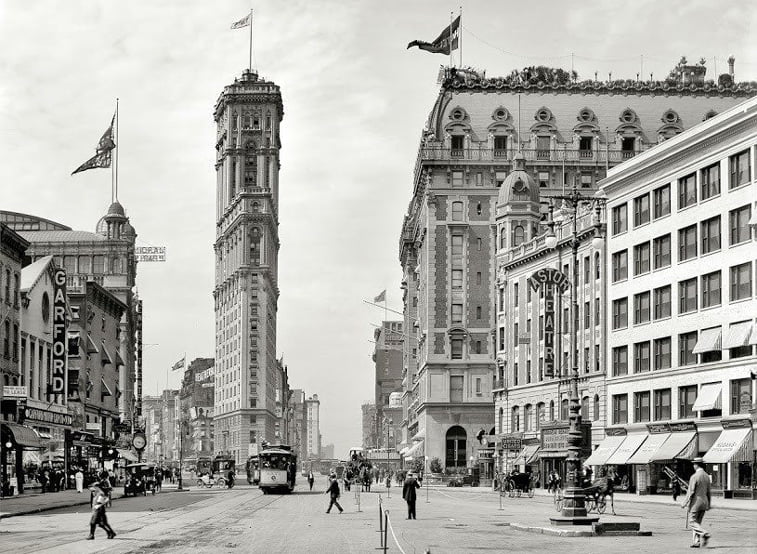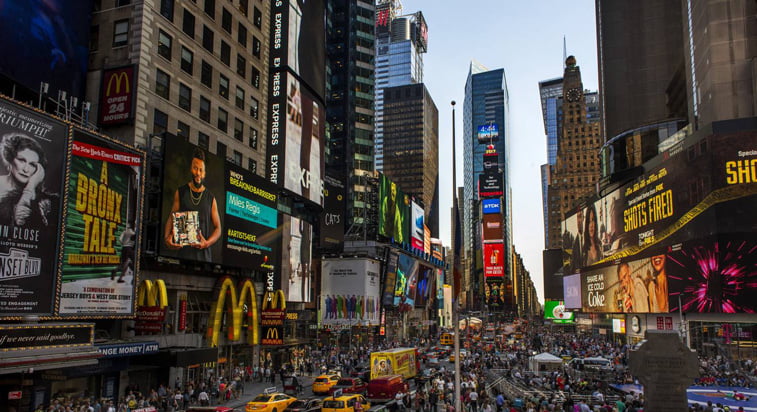 Most Menhetn
Čedo dizajnera Liona Moisefa (Leon Moisseiff) i Feniks Bridž kompanije (Phoenix Bridge Company) povezuje njujorške opštine Menhetn i Bruklin. Ovaj viseći most je preteča svih ostalih modernih visećih mostova jer je utemeljio određene standarde izgradnje. Most Menhetn se pojavio čak i na filmu "Bilo jednom u Americi" sa Robertom de Nirom u glavnoj ulozi, kao i u filmu "Ja sam legenda" sa Vilom Smitom.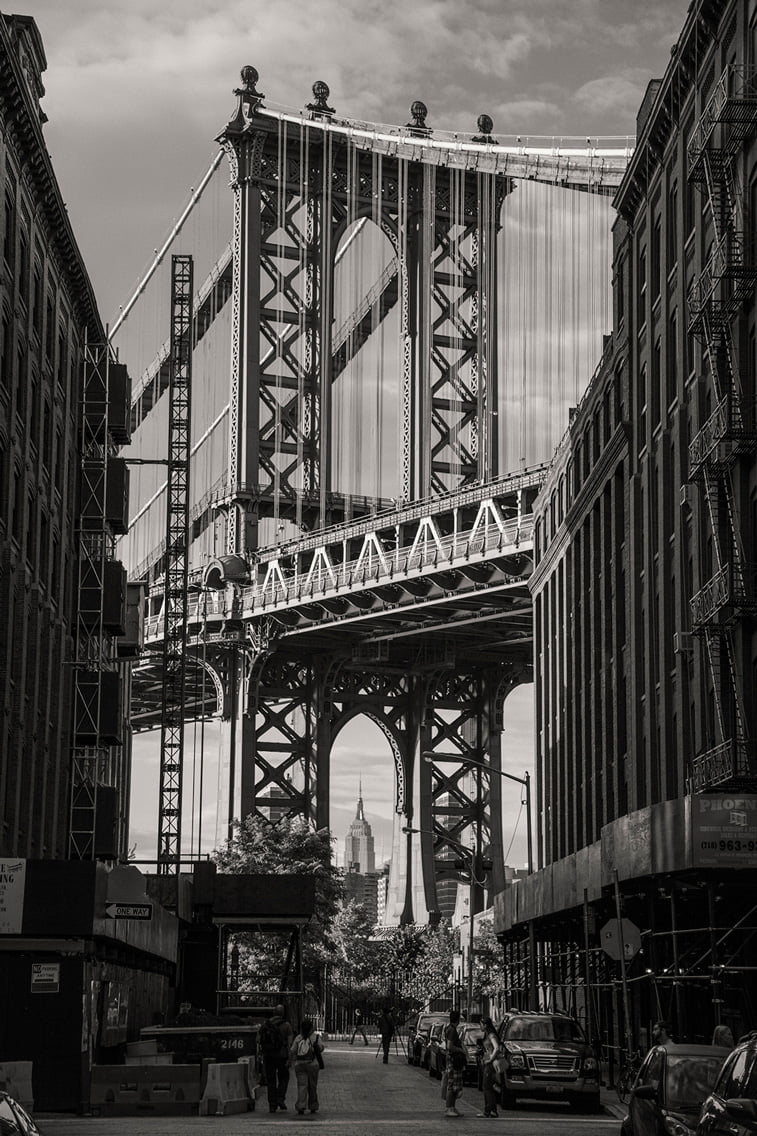 ---
Ako vam se dopao ovaj članak o arhitekturi, pogledajte i sledeće postove: