The construction industry is pretty much littered with stereotypes. It's mostly associated with heavy and strong things since those characteristics are essential for the services themselves. This is pretty much straightforward.Still, it's exciting to see that these same characteristics and stereotypes tend to be so influential that they carry over to other aspects of a construction business, like logo design. Designers simply love to create literal, direct, and straightforward logos for these companies. 
And this is excellent marketing at its core: a traditional and old way to reflect a company, showcasing stability, sturdiness, and strength, which are all musts in a construction business. 
And even though these "stereotypical" aspects lay down a clear path for logo designers to follow, it doesn't mean that the actual process of designing a construction company logo will be easy. Why? Because a massive number of logos in the industry more or less fall under the same umbrella, follow the same basic patterns without any experimentation or innovation. 
We're saying that things got so stereotypical that the logos adversely affected the companies' personalities, identities, and recognizability. Simply, everything looks the same. 
On that note, the logo should be the company's identifier – the most distinctive aspect of the business. Regardless of your industry, level of expertise, and prestige, your business should avoid falling into the stereotypical imagery trap that always seems to be lurking in the shadows of the construction industry. 
How to create a strong and recognizable logo design for construction companies that will embrace the traditions of the industry but will also manage to step out of the stereotypical realm of the same? Hopefully, the tips below will help. 
Embracing The Old Ways With a Twist
The unique challenge of reinventing the wheel in construction company logo design means a unique set of challenges. Still, designers can take the old-fashioned route to get started. That said, using very common imagery for the logo idea can, in fact, be a great way to set down the ground rules for the design; structures such as utilities, tools, roofs, walls, ceilings, and building frameworks can serve as excellent starting points.
Still, the best logo design solutions will be the one that adds some personality to the images. For instance, adding a unique symbol to the overall design can give a new perspective to a tried and true image idea. This simple twist can make an otherwise common idea look fresh and unique. 
Research The Competition
Researching the market won't only give you splendid inspirational resources, but it will also enable you to get a better understanding of the current market trends.
For the most part, you research your competitors with the primary goal of avoiding using similar-looking logos when it comes to design. Still, you should remember that the industry is pretty vast, and the general design trends go a long way back, so the chances are pretty high that you will find something that's similar to your initial design idea. 
Knowing what your competitors did enables you to design a distinctive design that stands apart from the rest. Your best chance to get noticed by your logo alone is to come up with something that distinguishes your identity in the market. 
Make It Relevant
The main idea behind a logo design is to create an identity that reflects the company's values, personality, and services. With this in mind, it's only obvious that the designer will look to highlight these company characteristics through the logo design. 
On that note, expert designers know that trust is a powerful symbol when creating logos. The design should reflect the legibility and credibility of a construction business. This can be best achieved by appearing professional and delivering the message instantly. 
To express professionalism, the logo should embrace a strong, professional, bold font enhanced with a dignified color. Stay away from stock images or templates. Take the custom route; pick the right color, a distinctive font, and a meaningful image. 
On the same note, properly reflecting the nature of your construction business can also help in getting the message through. If you offer roofing services, chances are, you won't have a floor panel-inspired logo. Your expertise and services should be made apparent in the logo design – potential partners and customers nowadays simply won't stick around to take a second glance at your logo if it confuses them in the first place. Keep things to the point, bold, and professional. 
Tell a Story With Symbolism
Memorable logo designs will usually have a memorable visual. In most cases, going with an icon will do the job perfectly. Why? Because people typically remember images better than they remember text. Icons and symbols are great resources for logo design ideas, but still, there are certain tricks to getting things right. 
For starters, the construction industry is filled with literal meaning. Designers can use this as a starting point and create unique twists. For instance, going with straight-line visuals is always a great idea. They are easy to see, the composition is easy to digest, and it grabs the audience's attention. 
Straight lines don't clutter the overall composition, imposing balance and efficiency. 
Going with geometry is an excellent option for construction logo design, as it basically lends itself to minimalist, modern, and simple visuals. Furthermore, experimenting with triangles and squares in the construction business can add extra meaning to the overall design. For the most part, the clean, simple, and straight lines reflect the company's stability, strength, and reliability. 
Color Choice Matters
Color is also a powerful element that can make or break a logo and the construction company behind it. All colors exude certain feelings and specific characteristics, and embracing this fact can help you get the most out of your logo design. 
For starters, some colors exude balance, trust, a sense of strength, and so on. Still, when opting for a color, you should also consider your company's identity. Logos are crucial factors in creating a strong branding strategy, and you want your logo to embrace the same colors as the rest of your brand's identity. For example, if you are using a red and blue scheme for your branding, you don't want your logo to be orange and white. 
On this note, you should pay closer attention to color psychology. White exudes a sense of simplicity and tidiness, while blue evokes feelings of control and security. Red symbolizes power, determination, and passion. 
Truth be told, it's fairly easy to get lost in finding the best color schemes. Still, try and limit your options to three primary schemes and a few combinations. Remember, colors aren't limited to only your logo or your branding. Your logo is an integral part of your brand's identity and should follow the same color patterns as the rest of your branding assets. That said, if the task looks overwhelming, you can always contact a professional designer team to help you create the perfect combo. 
Experiment With Custom Fonts
Typography and the fonts you use in your logo design also have their own characteristics and may also help evoke emotions or exude different things. 
Because we're talking about serious and complex services, the fonts should also exude a sense of reliability, stability, strength, quality, and trust. In most cases, the answer is straight and clean fonts. 
That said, you can always use default options nestled in the Serif category. Blocky and bold fonts can reflect the company's image splendidly. 
On the other hand, you can always take the custom route, which will also probably be based on the bold, clear, and straight line but will also have a customized twist to it, adding some personality to the overall logo design. 
The Visual Should Be Original, Simple, and Relevant
Because of the somewhat strict limitations of construction company logo design, creating a relevant and simple design that's also original can be challenging. 
Still, the simplicity should show in the clear and limited font/color options. The image details may also follow suit. We've already talked about the power of simple, straight lines. Well, a crowded logo with too much detail just looks even more cluttered, especially when it's printed on a smaller scale (like your business cards).
Embrace relevancy by creating a logo that represents your services or niche. Add personality to it by using a unique font and color combo.
Does It Read Well? 
Remember what we've just talked about logo complexity above? While it's imperative for your logo to be recognizable, people should also be able to read it. 
That's why many brands (in every industry) tend to avoid overly complex images and designs, as people might not be able to understand the text or simply forget its meaning. The logo has to be deliverable, especially in the construction business, where precision and professionalism are paramount. 
Choose a typeface that's relatable to you, and people can read it. Avoid fonts that mimic handwriting and such. Also, don't forget about text size. Smaller fonts will be even harder to read if you appear on smaller prints. 
Color and contrast also influence readability. The font should have solid contrast with the background so it's perfectly readable even from a distance.
Lastly, you may need to address the image's understandability as well. Steer clear from abstract or overly stylized images to avoid confusion. Simplicity is the way to go. 
Don't Fall For Trends
Giving into a logo design trend can be pretty alluring, but in reality, it's more of a major pitfall, as these trends will probably only be "trendy" for a short period of time. That's why it's important to partner with an experienced designer with a solid understanding of the construction industry and profound knowledge of the intricate design world. 
On that note, some experts will advise avoiding all trends. Over time, almost every logo design will require a rebrand, regardless of the industry, but frequent redesigns and rebrands typically do more harm than good. 
Strive for a timeless visual identity.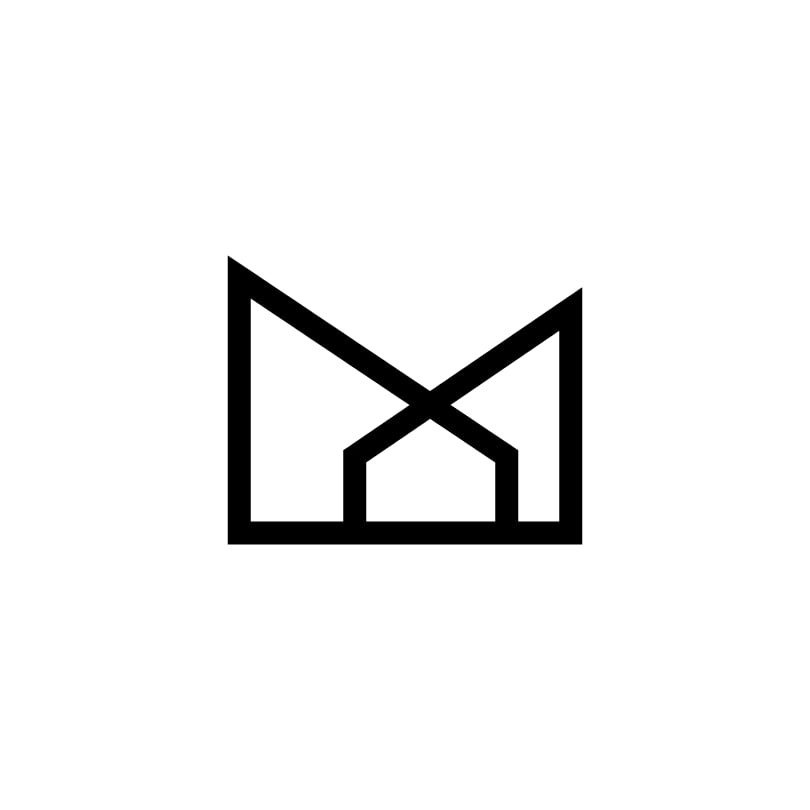 Be Professional and Modern Above All Else
While you're trying to stand out and be original, don't try to reinvent the wheel. While it's important to be original, the construction industry has some pretty strict universal design standards which have proven to work. As such, focus more on being contemporary and professional than standing out from the crowd at all costs. 
In the end, what matters the most are your services and the final product. If that is up to par, your logo will be too. 
Looking at The Big Picture
The key to good construction company logo design lies in creating correlated imagery. A great logo isn't just about attractive style but also about displaying a correct and proper visual identity for the company itself. 
As said above, the logo elements should be clear, easy to read, bold, and confident. Trying to be over the top can be counterproductive, as it may diminish the logo's readability or the company's credibility.
While it doesn't seem hard on the surface, construction company logo design is threading the needle, striving to find the perfect balance between a list of rules set in stone and being original.
Still, in the end, a good logo will help you be more familiar with the market. However, it won't be able to compete with subpar services. On that end, focus on being the best at what you do; the logo-design process might come more naturally than you'd think.