The online pet store is a crucial factor in the success of this business. It enables a wider reach, convenient use for both the business owner and customers/users, increased sales potential, better user experience, cost savings, and a database that makes it easier to create further sales plans.
At the same time, these are the advantages of selling through an online store compared to selling via social media. Namely, Facebook and Instagram lack important features for business success, such as efficient management of a large number of products, automated payment processes, visibility of your business in Google and other search engines' searches, and the ability to utilize the full potential of digital marketing through the creation of a sales funnel.
The pet industry, including online sales, has been constantly growing over the years. In 2022, the global pet care market was estimated to be over $159 billion, with expectations of reaching around $236 billion by 2030.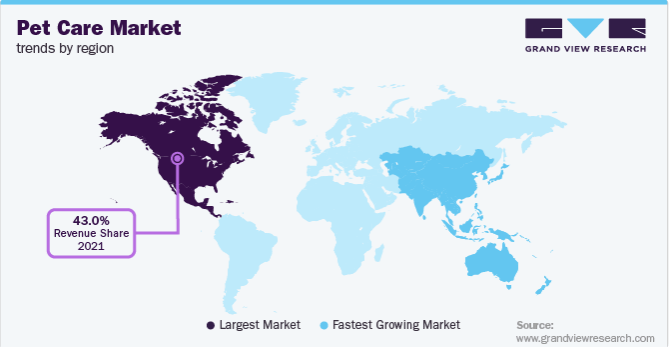 Therefore, if you are the owner of such a business, you are on the right track. However, in order to achieve such revenues, eCommerce development services for online pet store should be your next business endeavor, one that you can entrust to experts in digital marketing agencies.
Online Pet Store – Steps of Creation
The online pet store is a complex system that requires a clear plan before implementation. If you own such a business, it is necessary to consider your goals before approaching a marketing agency or IT company, where you would establish a clearer vision with the help of experts.
In addition to the vision, you need to create a financial plan and a timeline for the implementation. This type of planning will enable you to make strategic decisions, identify potential risks, and with that, optimize the entire online business from the very beginning.
To give you a detailed overview of each step involved in creating an online store and what the team you hire for this job should do, we will outline them for you:
Planning and market research

Platform selection

Creating an intuitive user experience

Design

Optimization (SEO)

Online payment system

Inventory management and order tracking

Marketing strategies for promotion

Analytics tracking
Online Pet Store – Market Research
By conducting thorough market research, the IT and digital marketing agency you hire gather valuable insights that will guide their decisions in building the pet store. This allows them to understand your target market, develop a competitive advantage, and position your business for success in the pet industry.
Target Market – Defining ideal customers based on factors such as demographics, location, and psychographics of pet owners. Additionally, it is necessary to determine the market size and identify every specific segment or niche that may exist.
Customer Preferences

– Understanding customer preferences for pet products, including food, supplements, toys, grooming accessories, and healthcare products. Sometimes, conducting surveys or interviews may be necessary to gather data on what pet owners look for when purchasing their pets and what influences their buying decisions.

Analysis of the Competition

– Identifying existing online pet stores and analyzing their offers, pricing strategies, customer reviews, and overall market positioning. Such research is necessary to identify market gaps that can be filled or identify selling points that can differentiate your store from the competition.

Trends

– It is important to monitor popular online platforms, social media groups, and forums related to pets to understand new product demands, popular brands, and customer preferences.

Future Growth Potential

– Taking into account factors such as the increasing popularity of pet ownership, pet care trends, and emerging markets. The team you hire can assess whether there are any untapped opportunities or potential challenges that may impact your business in the future.
Choosing the Right Platform for an Online Pet Store
There are currently multiple platforms available in the market that could be used for the creation of your store.  Experienced professionals, after listening to your idea, will be able to determine which one would be the most efficient for you.
The assessment is based on your needs, the characteristics of the niche you want to occupy, your goals, and your budget. More specifically, two key criteria need to be taken into account:
Ease of use and customization

: It is necessary to select a platform that provides the level of customization required for your business.

Scalability

: Ensure that the platform can handle the growth of your store (product range, customer base, and traffic).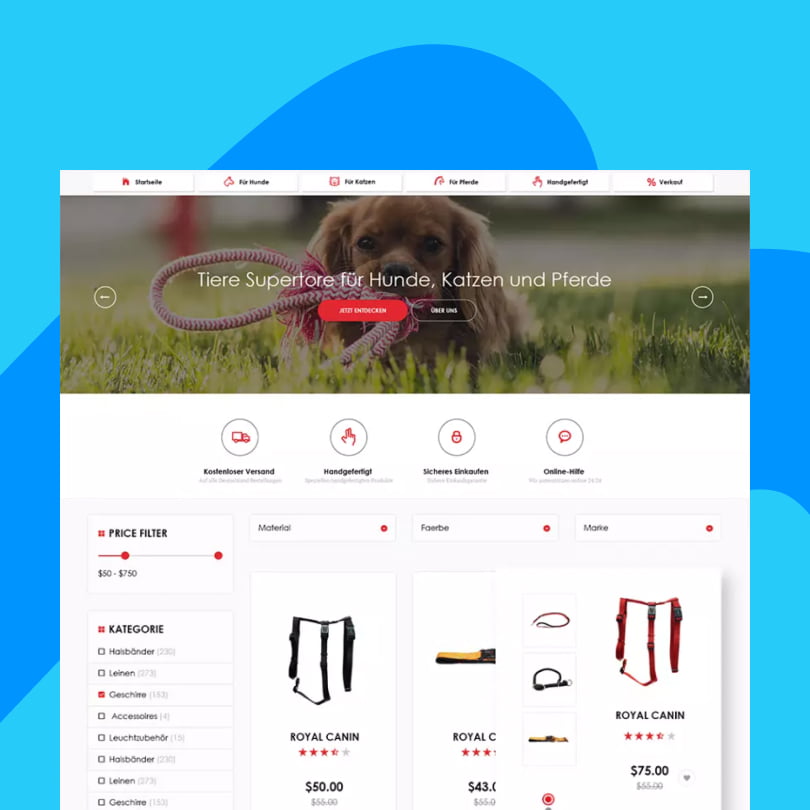 Considering these and some other criteria, digital marketing and IT experts will consider several options.
Shopify

– Shopify is a user-friendly platform specifically designed for e-commerce. It offers various templates and customizable features that can meet the needs of your pet store.

WooCommerce – If you prefer WordPress-based solutions, WooCommerce is a powerful plugin that transforms a WordPress website into an e-commerce store. Like Shopify, it provides flexibility and scalability for the pet store.
WordPress – WordPress is a widely used content management system (CMS) that allows you to create a customizable website. It offers various e-commerce plugins such as the aforementioned WooCommerce, making it suitable for pet store websites.
Drupal

– Drupal is another CMS that provides flexibility and scalability. It has a range of e-commerce modules and themes for creating a pet store with unique characteristics.

More recently, platforms like Amazon and Etsy have become popular in our country.

Amazon

– Selling pet products on Amazon can expose your store to a large customer base. Consider using Amazon's marketplace if you want to reach a wider audience.

Etsy

– If you specialize in unique, handmade, or vintage pet products, Etsy is a popular marketplace for such items. It has a niche market and offers built-in traffic.
Online Pet Store – Creating an Intuitive User Experience
Building an intuitive user experience (UX) helps create a positive impression, encourages user engagement, and improves customer satisfaction. Experts in digital marketing and IT companies follow fundamental principles to make your online store user-friendly.
Clear Navigation

– It involves establishing a clear and logical structure of the online store that enables users to easily find what they are looking for. This means using clear menus and logical categorization to help users locate products quickly.

Developers often follow a website organization that is experientially familiar to users, not because they lack new ideas, but because users intuitively expect such a structure.

Clear Product Organization – It is necessary to categorize and logically structure the products. This typically involves incorporating filters, sorting options, and product labels to further enhance the browsing experience.
Responsive Design – Optimize your online store for different devices and screen sizes. Ensure that the layout, images, and text adapt well to mobile phones, tablets, and desktop computers. Responsive design improves user experience and accessibility.
Loading Speed – It entails optimizing the performance of your online store to ensure fast page loading. Users expect smooth navigation through the store, and any loading time longer than a few seconds poses a risk of users leaving the page.
Checkout Process

– It is necessary to simplify the payment process in order to minimize the abandonment of the carts which represent sales. This essentially means reducing the number of steps required to complete a payment and allowing users to save their information for future purchases.
Online Pet Store Design
Designing a visually appealing pet store involves considering various aspects such as color scheme, images, typography, and branding.
Color Scheme

– It is crucial to choose colors that reflect the essence of pets, such as vibrant shades, pastel colors, or earthy tones. These colors should be consistently used throughout the website, with a balance of complementary colors. It is recommended to include colors associated with different types of pets (e.g., blue for aquatic pets, green for reptiles, etc.).

Readable Fonts

– To ensure that users do not struggle to read the content on the online store, it is necessary to select easily readable fonts for the main content, headings, and all descriptions. During this process, experts consider fonts that reflect the personality of your pet store (e.g., playful, modern, elegant).

Logo – Creating a unique logo that reflects the identity of your pet store is essential. Additionally, marketing experts can devise a slogan highlighting the key advantages or values of your pet store.
High-Quality Photos

– An internet store can hardly reach its full potential without high-quality photos. Keep in mind that for many users, browsing products on the website will be their only interaction with your products, so it is necessary to provide them with the clearest possible insight into their characteristics.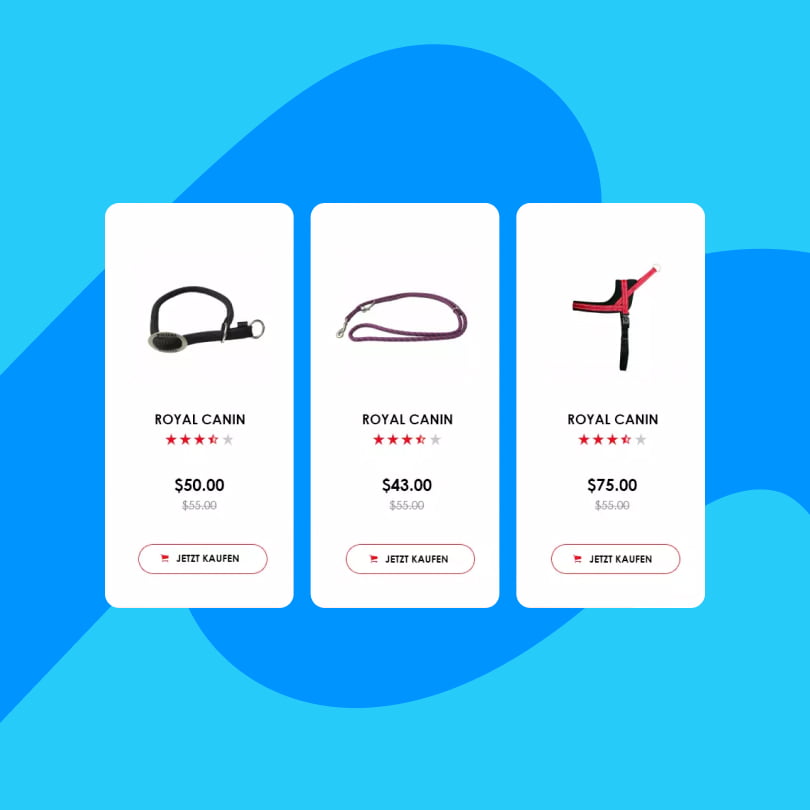 Online Pet Store Optimization
Search engine optimization (SEO) is an essential element in creating an online store that ensures that as many users as possible click on your website when searching for keywords on a search engine. To appear on the first page of search engines in an extremely competitive niche like pet products, you need a highly experienced marketing and SEO specialist.
As part of optimizing the store for search engines, it is necessary to perform a series of activities and maintain them continuously.
Keyword Research – Identifying relevant keywords and phrases that potential customers may use when searching for products or services related to pets. It is important to single out keywords related to specific types of pets, breeds, products, and pet care topics.
On-Page Optimization

– SEO experts know how to optimize the main content on the page itself. This involves creating title tags, meta descriptions, headings (heading1, heading 2…), and URL structures in accordance with search engine optimization guidelines.

Internal Linking

– It is necessary to create internal links between relevant pages on the website or online store to "strengthen" them – increase their importance and chances of users reaching them.

Link Building

– This is an SEO practice called "off-page optimization". It involves working on getting your website linked by other websites. The goal is to build or increase the authority of your website, which Google recognizes and rewards with better search rankings.

Product Descriptions

– It is necessary to write unique, detailed, and persuasive product descriptions. Professional copywriters from digital marketing agencies know how to highlight the key features, benefits, and superiority of your products.

Blogging

– Marketing experts usually recommend having a blog section on the online store to regularly publish informative and interesting articles related to pet care, training, health, and other relevant topics. This helps attract organic traffic and improves the store's ranking.

Image Optimization

– Images are optimized by using descriptive file names and alt tags that include relevant keywords.
Online Pet Store – Secure Payment System
When it comes to implementing a secure payment system for an online store, there are several key factors to ensure the security of your customers' financial information.
SSL Certificate

– It is necessary to install a valid SSL (Secure Sockets Layer) certificate on the online store. This will encrypt the communication between your customers' browsers and your server, ensuring that sensitive data is transmitted securely.

Payment System Providers – It is essential to choose a reputable provider of online payment services that support secure transactions. Some well-known systems include PayPal, Stripe, and Skrill. These providers handle the secure transfer of payment data between your website and the involved financial institutions.
Inventory Management and Order Tracking
Managing product inventory is crucial for an online store to ensure product availability and avoid delays. To establish this, it is necessary to continuously maintain an inventory management system:
Set up a database to track product inventory levels. 

Automatically update inventory quantities as orders are placed, fulfilled, or canceled. 

Receive notifications for low inventory levels to replenish product stock.

Generate reports and analyze inventory data. 

Connect with suppliers for automated inventory updates. 

Conduct regular audits and maintenance.
Marketing Strategies and Promotion of an Online Store
After all the abovementioned steps related to creating a store, one of the final steps is promoting it to the target audience. This involves segments we have already mentioned, such as brand identity, creating quality content, search engine optimization, as well as a range of other activities that are part of digital marketing strategy.
Influencer partnerships

– This entails collaborating with influential individuals and bloggers who have a significant number of followers and credibility in the pet industry. They can help promote your products, offer reviews, and increase brand awareness among their audience.

Email marketing

– Marketing experts can help you build an email list by offering incentives such as exclusive discounts or pet care guides. It is important to send emails regarding new product launches, special promotions, and useful pet-related information.

Online advertising

– This involves utilizing online advertising channels such as Google ads, social media ads, and banners on other pet-related websites. Ad targeting is based on demographic data, interests, and search behavior, in order to reach potential customers who are more likely to be interested in your products.

Partnerships with pet-related businesses

– Collaborate with complementary businesses, such as local veterinarians, pet groomers, or animal shelters, to mutually promote services. Offer discounts or referral programs to encourage mutual promotion and attract new customers.
Tracking Analytics and Performance Optimization
Tracking analytics, or data, on visitor behavior in the online store is crucial for ensuring a seamless user experience, maximizing conversions, and improving overall business results.
First and foremost, it is necessary to set up a tracking system. The best-known tool used for these activities is Google Analytics. It is essential to set up the tracking code on all pages of the pet store to collect data on user behavior, conversions, traffic sources, and other relevant metrics.
An online pet store is a prerequisite for success in the pet industry. Its advantages over social media provide a much greater sales potential due to a range of features that enhance the user experience and provide you, as the owner, with insights from a wealth of data to help you improve your business.