While having your own website is a great creative process that can be a lot of fun, it can also be an essential monetary decision that you make to generate more revenue and get a return on your investment in the long run.
For businesses, the primary purpose of having a website is to reach out to even more people and to be more efficient in pushing their services and products to the masses. Having a website also enables these companies to showcase their brand and their story to their audiences. Ultimately, all these efforts are made to generate more customers and to make the web platform more profitable.
However, this can be extremely difficult. For starters, the competition is fierce in the digital sphere, with literally more than a billion websites existing on the internet. This means that businesses have to face a very competitive marketplace, even if they are in niche industries.
Still, competition is only one of the factors that may keep a website from generating revenue. Is your website profitable? In reality, there is a myriad of different factors that can prevent a stellar platform from generating money and becoming a worthwhile investment. 
In this article, we'll focus on some of the mistakes that companies sometimes make with their web development and digital strategies that keep their websites from making the profits they initially planned.
Why Isn't Your Website Making Money?
As such, we'll discuss the most prominent problems that keep companies from generating revenue with their online presence. 
There Are Severe Design Flaws
User experience is among the most important factors when it comes to seeing improvements in your traffic and conversions. You need to provide a stellar user experience on your website to attract and keep visitors on it. If you fail to meet their criteria, they will abandon your site leading to fewer conversions and purchases, which can leave your bottom line thin. 
Things like messy and complicated navigation, unpleasant color schemes, too few CTAs (or too much), incoherent site content, and a crowded, overwhelming design can all instantly deter your visitors from sticking around on your website and making a purchase.
Another huge design flaw that shouldn't be an issue anymore is unresponsiveness or not having a mobile-friendly design. 
While it may sound obsolete to talk about this, some site owners still seem to misunderstand the importance of mobile friendliness. As more than half of the global internet traffic comes from mobile, those site owners who still go with desktop-only websites only are basically losing half of their potential customers. 
Having an unresponsive design makes a website drain money instead of making it. It can derail several other optimizing strategies like SEO, for instance.
Your Marketing Isn't Optimized
You might have an outstandingly designed website in your hands and may end up without the profit you've previously had in mind. 
Often, misaligned marketing goals and poorly executed campaigns can also derail your efforts. 
Not having a structured digital marketing strategy can create giant holes in your customer journey, which means that your potential customers may often abandon your website only a few clicks away from making a purchase. 
On the other hand, if you don't have a strategy in place that caters to the people who are the most likely to buy from you, you will end up with a site that won't generate any serious profit. That's why establishing your target audience is crucial for marketing your website/products/services to the right people in the right places.
Lastly, to make your website profitable, you need to think of your online presence not as isolated entities, like your site, social channels, and so on. Instead, you need to think about these platforms as a digital ecosystem that must become intertwined to work for your benefit. If your brand message is different on Facebook and on your site, chances are, you won't build enough credibility to secure a purchase.
Your Website is Too Slow
Users won't stick around if your website fails to load as fast as it can. According to expert data, users won't really wait more than two seconds for a site to load. Shaving off a second or even milliseconds can lead to considerable conversion boosts that can ultimately result in better revenue metrics too.
A sluggish website costs you money no matter which industry you are in and who your potential buyers are. Nowadays, every user wants websites to load fast. Otherwise, they won't stick around.
Slow websites usually have high bounce rates, which can hurt site rankings, pushing your site lower and lower on Google's "results ladder," making your online business harder and harder to find. 
Luckily, there are a couple of simple fixes for a slow website. Things like compressing images and being more economical with videos can make a massive difference in improving speed and boosting conversions as a result.
Not Having an Optimized Website
Investing in search engine optimization or SEO has become a staple in any successful digital marketing strategy. SEO can help websites become more visible, generate more leads, and generate more revenue. 
If your business doesn't use professional SEO services, it might be the main reason why your site isn't making the kind of money you've hoped for.
Most people who are looking to make a purchase use Bing or Google to find the products that fit their needs best. As such, if you don't show up in the search results of these engines, you are running the risk of losing a massive amount of potential traffic and ultimately substantial revenue. 
This is because your potential buyers simply don't even have the chance to see your site and what it offers. Instead, they find all of your competitors and choose them instead because they have optimized websites that show on the search results. 
Investing in SEO should be a top priority for site owners because optimizing won't happen in an instant. It's a constant battle that should be implemented in your overarching digital strategy.
First off, you should start with an SEO audit to see where and why you are possibly losing traffic. After that, your digital marketing agency partner will lay out the necessary steps and come up with the pertaining content strategy to rank for the right keywords with the right content.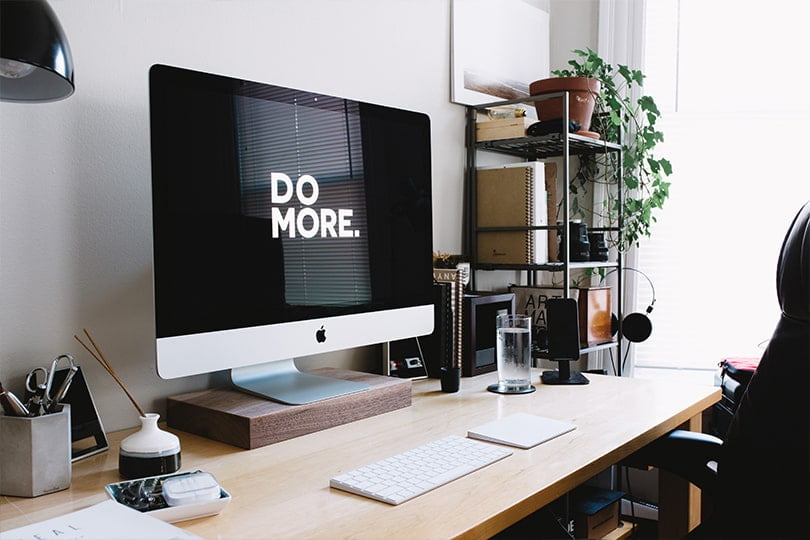 Considering Other Web Profitability Strategies
Sometimes, businesses may have everything in place – their website has a stellar design with top-ot-the-line UX features, they have an impeccable digital marketing strategy, and their SEO is fantastic. Still, they find that they aren't getting the most out of their website.
As such, there are a few more things that they can think about implementing to get that extra "oomph" out of their platforms. 
Here, we'll discuss a few of those approaches. 
Affiliate Links
Affiliate marketing is a great and relatively quick way to make more money from a website. And while not applicable for every business, it can be a great side hustle to improve your bottom line even further.
If you've found a product that you'd gladly recommend on your site, you might be able to endorse or promote it there. If your visitors find value in the product that you are pushing, they may click on the affiliate link and get the product, and you will get a certain percentage of the sales price.
PPC Advertising or Advertising on Google AdSense
Adsense enables publishers to use Google's network to run ads on their website that resonates with their business and website content. 
The process is simple. After signing up, Google will drop a simple code on the site that will help identify the content and start to display ads that are relevant to your site and business. For instance, if you run a blog about pets, Adsense may start showing advertisements about pet accessories and food. Each time someone clicks on the ad, you get paid. With enough traffic, this can make even the simplest blog a money-generating website.
Consider Creating an Email List
If you are running a blog, creating an email list can be a great way to convert first-time visitors into loyal followers who wish to know every minor update about your latest articles or content.
This long-term strategy is somewhat time-consuming, but with the right amount of work, it could create a full-fledged money-generating powerhouse from any quality blog.
Start off by offering free information and help for those who are interested in your content and aim to incorporate different offers and specials later on, especially if you are always selling something on your website already (either your own products or affiliated goods). 
The main angle here is to build trust and credibility with your audience.
Selling Ad Space
Apart from using AdSense, you can also opt simply sell the ad space on your site to other companies. This way, you can determine your own prices.
Often, you will be paid depending on the number of visitors your site gets or based on the impressions the ad receives. 
The good part about this is that if you have a website with massive organic traffic, you can make a lot of easy money with just a few ads.
Create Your Own Digital Products
If you are running a blog and thinking about monetizing your site, opting to create your very own digital products can be a great way to generate more money.
The problem with this approach is that it requires a huge commitment and time. Not to mention, if you want to do things the right way, there will also be hidden costs while you collaborate with contractors who will help you finalize the digital product. 
Additionally, selling your own stuff will also mean setting up payment gateways, taking care of taxes and shipping, and so on.
This may all sound like a lot of work, but if you have a great product idea and you have the budget, it's definitely worth taking a better look at it.
Try Lead Generation
Every online business loves leads because they present a new opportunity for doing business. They are all on the lookout for new and creative ways that enable them to grow and find new customers.
As such, if you are running a simple blog where you are writing about guitar playing skills, you can ask your most avid readers to leave their personal info on your site. These addresses can be of immense value to online and offline music schools and private teachers who are looking to sell either online courses or offline classes.
What you are doing here is basically connecting the dots. You are the matchmaker who's introducing the parties to each other. It's really similar to affiliate marketing, but the introduction part is what matters; there's no need for a sale to be made.
---
About Profitability
When talking about what makes a website profitable, we could go on for days, exploring each and every aspect that helps you generate revenue. Still, in order to make a website profitable, you need it to adhere to the latest design trends and align with the most crucial digital marketing strategies, such as SEO.
Lastly, your website should ultimately offer value to your visitors. No matter whether you're offering services, selling products, or just simply sharing blog articles. In order to turn a profit, you need to keep your visitors on the site and offer them value for both their time and money.