When we're talking about Instagram and how to conquer the social channel, stunning visuals are pivotal. Still, some brands and influencers find that good pictures sometimes don't engage followers enough.
Shares, direct messages, poll responses, comments, and likes are the main metrics when trying to define success on Instagram, as these interactions signal to the algorithm that you're exciting and valuable on the platform. And when your post receives only a few measly likes, then the answer is mostly no.
This is why it's imperative to create engaging content because, this way, you can greatly influence your marketing strategy to get a more positive outcome.
Still, the question begs to be answered: how can you do that? In this article, we'll explore several strategies that can help you come up with more interactive and engaging content on your IG channel to boost your presence.
Defining Engagement and Interaction
Without going into depth on how the Cambridge dictionary would define these two terms, it's enough to know that both mean the process of "interaction" or communication between followers and brands through content and other interactive actions like commenting and liking.
On this particular platform, engagement and interaction also include shares, saves, profile visits, mentions, comments, likes, tagging, poll answers, and even more. They serve as great indicators of just how interested and invested your followers are in your content.
Why should you care about interaction and engagement? As hinted above, when your IG page gets many likes and comments, you can simply know that the content on your page resonates with them.
It can be anything – tapping "like", a poll response, a story reaction, a share, or leaving a comment – these interactions serve as social proof that your posts are engaging.
And more often than not, better interaction and engagement will also result in better marketing results. For instance, 70% of shopping enthusiasts turn to Instagram for product discovery. And when your posts resonate with these shoppers, there's a higher chance of them choosing your product.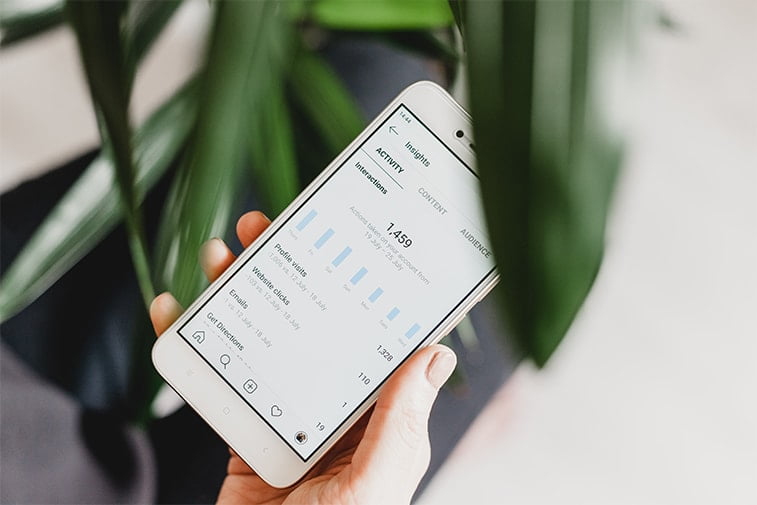 Boost Interaction with the Following Concepts
So, as we've discussed, creating engaging content is a critical factor for Instagram success. However, how can you actually pull that off?
There are several paths you can take, and as said before, in this article, we'll try to present you with as many ideas as possible to keep your audience interested and hungry for more.
How about Memes?
Memes are always a good idea because everybody loves them. They're relatable, fun, and a stellar way to boost your engagement.
Several brands have embraced meme sharing over the past few years, and it makes perfect sense. Memes get loads of shares and get more comments and more likes than most stock products or lifestyle pictures.
That being said, don't be afraid to add a couple of memes to your content calendars; just make sure that they are appropriate for your business. Also, make sure not to go overboard with them and base your entire strategy around them. You still want to remain a serious business and not a meme page.
Embrace Specials and Giveaways
Giveaways are incredibly popular on the platform, and there's a reason for that. People simply love to win. As such, these giveaways are excellent engagement tools to interact with current and new followers as well.
The concept requires you to give your followers a prize and, in return, ask them for some type of engagement as entry criteria. This can be anything: sharing, tagging, commenting, and more.
Cater to Trends
If you simply have no ideas for your upcoming content calendar, you can always check out the latest trending topics on the platform.
Those brands who take advantage of the latest trends have better chances of keeping their audience entertained and even further improve their engagement efforts. For instance, embracing Instagram reels has been a true craze for brands, influencers, and simple users alike.
Don't Be Afraid To Ask
There are classing engagement-boosting techniques that are simply proven to work. Asking questions within a post, story, or in the caption itself is a method that has proven to work, triggering a response from at least some users within your audience.
On the other hand, you can use this technique to ask for feedback as well regarding more delicate matters. For instance, when you need help or reassurance while choosing a product color, making a poll or creating a post asking your community to help you make a decision can go a long way in both boosting interactions and creating products that will cater better to their preferences.
Involve Influencers
Collaborating with influencers can be a great way to boost your engagement and save time because you don't have to work on your content all by yourself.
Furthermore, influencers already have a huge follower base, meaning that the right type of partnership will not only help you improve your engagement but might even help you reach more people and build your own community as well.
Take Advantage of Challenges
If it's appropriate for your business, challenges can go a long way in engaging your followers. Invite them to take on the challenge via a post, and make sure to tell them to use a specific hashtag and tag you.
Repost
Make sure to repost the content that your users generated. If your followers are really active, you can take advantage of it without hurting your reputation and im[prove your engagement as well.
Instead of always coming up with unique content ideas, turn to the stuff your users have posted (of course, you need their permission first). With you also actively engaging with them this way, your followers will know that they can freely interact with you and get some kind of response.
Also, people love to see their content featured by other users, especially by brands that they adore.
Explore Behind The Scenes
Most followers who are already loyal to your brand will love to take a sneak peek at how your business works on a daily basis.
Daily operations that may seem mundane to you can mean a lot to your followers, and it might encourage them to react to such a post the way you want.
If you are creating and selling your own products, creating a short "how it's made" video can be a real treat for your community.
Embrace The Power Of Stories
Instagram stories can be excellent interactive tools if you are looking for ways to boost engagement.
If you want to post a video, you can use stories to talk to your followers, ask questions, and ask for feedback. You don't need to be serious every time but think of ways you can get responses and input from your audience.
Also, other features like quizzes or question polls can also trigger responses from your followers. If you are planning a product launch, you can count down until that day – the main idea is to keep your followers entertained and give them opportunities to participate in your brand's IG life.
On that end, you can also use your stories to give product sneak peeks, short tutorials, go behind the scenes, and more. Sharing snippets is a great way to keep your audience in anticipation, keep your community excited, and open interaction opportunities with them.
Going Live
If you want to embrace engagement at its finest, then going live is probably your best option. Instagram Live is a stellar option if you want to interact with your followers through a live stream and address their comments.
Brands can host interviews, Q&As, product tutorials, influencer collaborations, behind-the-scenes tours, and product peaks, just to name a few. You can also even host a free online class if it's appropriate for your brand.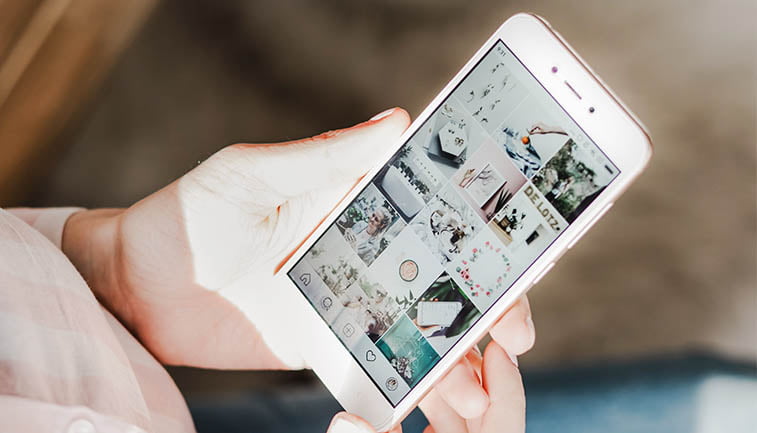 Spotlight Features
People love to see themselves on other accounts, especially on brand accounts they follow and love. If you choose to do team member and customer spotlights, you can rest assured that the shared stories, videos, and photos will generate the responses you're seeking.
For brands, this is a great way to introduce the "human factor" into their posts. It's a stellar way to show that there are real people behind the business, the products, the services, and the social media content.
Don't forget that human interactions drive the community and as such, taking advantage of these content-making tools is pivotal for boosting engagement.
Tell Your Story (Again, if Needed)
If you run a small business, sharing a bit of who you are and what you do is a great way to establish a "deeper connection" with your followers.
Just share a small intro post and tell about your brand and yourself. This can be especially helpful if you've already established yourself on the platform and managed to build a larger audience.
Again, this technique can help you humanize your business marketing, helping you with your engagement, and it might even help you encourage them to buy from you instead of other companies.
On that end, good storytelling is a terrific way to reel in your followers and tempt them to engage. Generally, storytelling posts will garner a lot of attention on any social channel, even on professional-oriented channels, like LinkedIn.
As said before, don't focus exclusively on selling on your Instagram channel. Aim to introduce the people behind your products, the story of said products, your brand, and more.
Make Sure To Have Subtitles
Many people surf IG with the sound off. To pique their interest, subtitles are a great idea to help them what's going on without having them turn the sound on. Also, this can help you a great deal with accessibility as well.
Optimize Your Posts and Be Creative
This might sound way too obvious, but in reality, quite a few brands fail to understand just how important it is to optimize their content.
For starters, using industry- and post-relevant hashtags are both vital elements for increasing engagement. That's why it's also important to forge a solid hashtag strategy that will help you maximize the potential of your grid.
Hashtags are essential for increasing your reach; without that, you will drastically reduce your visibility.
Next up, writing good captions is still crucial. While Instagram is an overly visual platform, good captions will also help boost user interactions.
Just make sure to focus on the post when writing the caption. Also, use it to tell a story, and don't shy away from using emojis (especially if they are appropriate for your brand).
Captions are great for asking questions or for feedback. They are also great for placing CTA's to encourage sales.
---
Getting the Most Out of Instagram
IG is a social media powerhouse, and there's no doubt about that. When done right, marketing on Instagram can be a fruitful endeavor that can help you strengthen your online presence, reach a larger audience, and ultimately close more sales.
However, to make that happen, you need to maximize your reach and engagement potential with a rock-solid Instagram strategy. On that end, a reputable social media marketing agency can help you get off the right foot. Social media specialists understand the inner working of Instagram and how users like to interact with brands. With them by your side, you can establish yourself as a dominant brand on every social channel, helping you with your marketing and business efforts.