When organizing a party, every detail matters because it affects the experience your guests will have. The cocktails, atmosphere, and music are all a part of the impression you'll make.
It's only natural the hosts are pleasant and give their best to provide a memorable gathering for every attendee. In business, customer service typically plays that role, being the first touchpoint of a company. 
That is why 86 percent of buyers are willing to pay more for a stellar customer experience. Moreover, 90 percent of Americans use it as a factor in deciding whether to do business with an organization. 
The good news is that many companies see customer service as a priority in the next five years, and 67 percent of people worldwide believe that this industry as a whole is enhancing.
But there can never be too many improvements when you strive for success. Hence, you must keep up with trends and track innovations.
Select those that resonate with your company and find the best method to incorporate upgrades. As a result, you'll boost customer retention and reinforce a progressive workplace for your customer service staff.
Here's what novelties you can expect this year.
Top 5 Customer Service Trends in 2022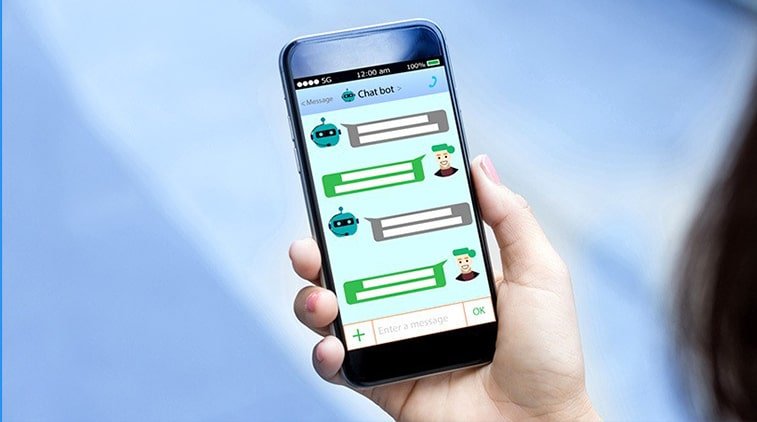 1. The Rise of Omnichannel Support
Customer needs never sleep. They require continuous support and as little hassle in the process as possible. 
Switching between various channels to receive an answer to the burning question won't cut it. Instead, customers want a seamless experience, continuity, and real-time responses.
Therefore, if someone sent an email to your CS on Friday, they don't want to repeat the same query on Monday. Contrary to the multi-channel, the omnichannel system links every touchpoint, providing a coherent unit, regardless of what platform the customer used. 
As a result, siloed conversations cease to exist, providing a consistent customer journey. That also makes the job easier for CS agents. 
Interactions move seamlessly between various channels, providing the relevant context to employees and ensuring a customer does not need to repeat the same issue.
2. Customers Expect a Response in Less Than Five Minutes
Have you ever tried reaching an airline's customer support online after they canceled your flight and ruined all your plans? If you did, you probably had to wait over two hours for an agent to enter the chat and potentially solve your problem. 
That hinders customer experience and makes you think twice before using the company again. It's no wonder people are willing to spend much less time nowadays hoping that someone will answer their query. 
That is why they expect instant responses nowadays. Convenience, speed, and accessibility are just as significant to customers as the product.
You must answer their questions as fast as possible if you aim for loyalty. Seventy-one percent of customers expect companies to communicate with them in real-time.
Because of that, they want a CS agent to respond in less than five minutes. Otherwise, six in ten persons would switch to a competitor that provides a faster response. 
3. Chatbots are Becoming More Refined
Although bots have already been in the CS game for a few years, they're becoming highly sophisticated and can replicate human conversations more authentically. That upgrade comes right on time concerning that 68 percent of customers prefer a self-service system to avoid waiting.
In the years ahead of us, chatbots will leverage knowledge-based databases more efficiently to solve more complex problems and reach a dimension of emotional intelligence. Thanks to that, this software application will have the ability to predict customers' moods according to the punctuation they use.
These intelligent programs will create more possibilities for self-service features and help people with various issues, including safe payments, finding the right agent based on a query, and order tracking. Moreover, chatbots are cost-effective and enable you to grow your customer service.
4. E-commerce Could Skyrocket
Global e-commerce revenue could reach 4.2 trillion USD by 2025. That growth could expand to digital channels in general, including Pinterest, Instagram, and Whatsapp. 
Nowadays, people can browse or buy things from nearly every social media app. For instance, Whatsapp rolled out a new feature in October 2021, enabling users to shop using Collections. 
Thus, customers can chat with brands, discover more about their favorite items, receive personalized suggestions and automatic responses after sending a query. Pinterest and Instagram already enable these functions, ensuring that people can move from creating aesthetic visual boards to buying products that capture their attention. 
5. Customer Service Becomes a Part of a Company's Brand
Having stellar customer service is non-negotiable in 2022. It's also a way for businesses to reinforce their UVP and stay ahead of the competition. 
Forty-four percent of consumers globally say that they have higher customer service expectations than a year ago. This industry became increasingly significant during the pandemic when online shopping increased, and people had to rely on digital support more than ever.
Because of that, businesses will focus on improving their customer service and making it more consistent, reliable, and seamless. As a result, they'll invest in sophisticated tech platforms and highlight the strengths of their CS.
How to Leverage Customer Service Trends to Enhance Your Business
The most efficient way to outperform your competition and provide a stellar customer experience is to be the leader in adopting trends and adapting them to your business. Consumers want companies to adopt new technologies to make communication smoother and solve their problems faster. 
Start by assessing the needs and preferences of your target audience and aligning them with your business. Ensure that your Customer Service team is ready for innovations and provide the necessary training and time to adapt to changes.
Only adopt new trends and roll out upgrades when you establish stable foundations and acquire the needed tools, skills, and tech. If you want to use the omnichannel system, you must first decide what platforms you'll use.
Focus on those your customers frequent the most and implement seamless conversations. Keep in mind that most people still perceive email as the most credible, making this channel crucial. 
Self-service resources and a knowledge database help customers spend less time looking for solutions. Yet, it's still crucial to speed up the response time, empower your agents, and give them more autonomy.
As a result, they'll feel more confident to make on-the-spot decisions and resolve issues without transferring a customer to another employee. That also requires thorough training that ensures employees have the necessary knowledge, skills, and resources. 
Consider investing in AI and using more authentic chatbots to provide a genuine experience for your customers. If you struggle with Customer Service talent shortages, that is also an efficient way to address the increasing demand for online support. 
If you want to expand your outreach, use social media apps to enable users to purchase your products. Moreover, your e-commerce CS should be consistent, engaging, and informative.
---
Following these steps and adopting the latest trends, you'll also improve your Customer Service and make it an essential part of your brand. Continuously provide a seamless customer journey and respond to queries efficiently to stay ahead of other businesses.
Embracing trends helps you keep your business fresh, modern, and relevant. But they also ensure you're using the latest tech and getting the most optimal results.
Improve your Customer Service with relevant innovations and increase customer retention with a smooth experience and fast solutions. That is how you entice loyalty and have buyers come back to you.