When discussing business, you'll often hear how significant it is to retain employees. Although that's undoubtedly true, customer retention is just as essential.
You might focus your efforts on client attraction, but if you can't keep them coming back, you risk only having one-time buyers. If you want to avoid that, you should create a genuine connection.
Understand what drives your target audience and what their principal struggles are. Fifty-six percent of customers stay loyal to brands that get them, and loyalty is invaluable.
For example, the probability of selling to an existing buyer is 60-70 percent. Thus, 65 percent of a company's business comes from its long-term customers.
That means that a retention boost of only five percent could lead to a 25 percent increase in profit. Because of that, it's essential to understand customer intimacy and continuously entice loyalty.
The goal is to tap into your target audience's needs and provide genuine value that goes beyond stellar products and services.
What is Customer Intimacy?
Customer intimacy stands for how well you align your business with the customer needs and how much you understand their struggles and desires to deliver a well-rounded solution. It also represents the strategy companies use to measure their success in addressing these requirements and fostering attentiveness.
Businesses often achieve customer intimacy by connecting with their target audience across various channels and establishing engagement and continuous communication. That is how they increase loyalty and revenues.
In their book "The Discipline of Market Leaders", M. Treacy and F. Wiersema point out that no company can be all things to all people and succeed. That conviction led them to establish the Values Discipline Model that includes three elements: product leadership, operational excellence, and customer intimacy.
These three strategies help business leaders identify their unique value and deliver it to the specific market and target audience. Companies that streamline their products and services and implement automation are more successful in reaching operational excellence.
Continuous innovation and improvements to stay ahead of the competition lead to product leadership. Finally, companies that regularly tailor their products and services to the target audience foster customer intimacy.
Here are the principal benefits of establishing a more profound connection with your buyers:
You incentivize your customers to become your brand ambassadors and share positive impressions with their friends and family.
You can minimize turnover and increase customer retention, resulting in many individuals who keep coming back to your products and services.
Proactively anticipating the needs of your buyers and the ability to address their concerns keep you steps ahead of your competition.
You create a path for upselling and cross-selling opportunities.
You reduce the number of resources you might have to invest in customer acquisition.
You help your company establish a powerful branding and reputation in your industry.
However, business leaders must take time to comprehend the value their customers require and what they can do to deliver it. Companies of any size can follow the strategies below to attune their efforts to their target audience needs and implement solutions that prioritize them.
8 Customer Intimacy Strategies that Fit Companies of Any Size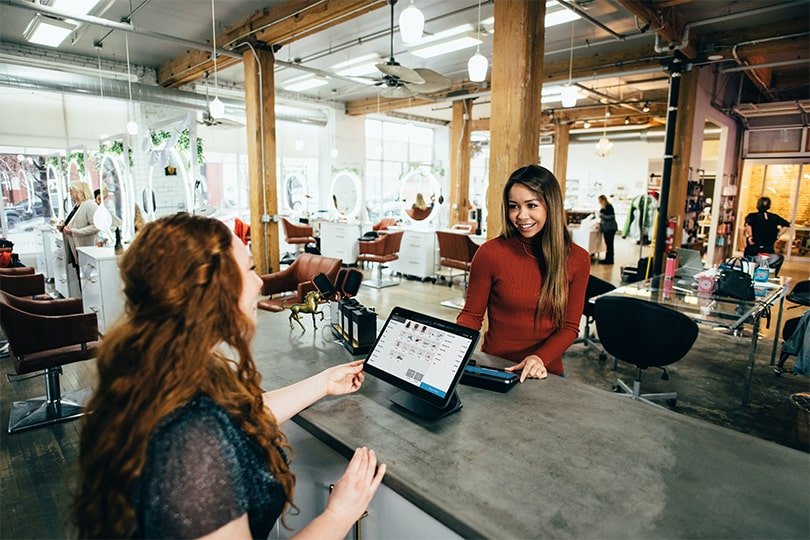 Ensure that Your Operational Practices Put Customers First
Your priority number one should be your customers' needs. Pay attention and listen to their principal concerns and identify how to address these issues.
Analyze the insights you collect and establish practices that allow you to act in a way that solves the problems of your target audience. Every action that your company takes should encourage your customers and give extra value to the products they purchase from you.
Establish and Reinforce Policies that Prioritize Customers
The goal of customer service practices and policies should be to enable buyers to get the most out of your services or products. Consider allowing people to send what they bought if not satisfied, free of charge.
Thus, you can introduce free shipping or extend your return policies to up to one year. That way, you reduce the risk buyers encounter and incentivize loyalty.
Show that You Care About Your Customers
Customer feedback is one of the most valuable things your buyers can give. It allows you to tweak your strategies and improve your business.
Let your customers know that you genuinely appreciate their critics and prioritize their viewpoints when introducing new products or changing the existing ones. One of the best ways to achieve that is to establish channels that allow continuous communication and feedback, such as advisory boards, customer feedback groups, or forums.
You can also reach out to your long-term customers before launching a new product or service and listen to their input.
Introduce Customer-centric Case Studies
Customers will spend 17 percent more for a good experience. Because of that, you should share testimonials of buyers who were happy with your products or services.
Use social media channels your target audience frequents most and showcase real-life stories to bond with buyers and prospects with similar concerns and experiences. Besides demonstrating your dedication to making customers happy, you'll incentivize potential buyers to purchase or collaborate with your business.
Reward Customer Loyalty and Support
Over 70 percent of consumers are more likely to recommend a brand if it has a good loyalty program. Consider developing a system that rewards your long-lasting buyers and acknowledges advocacy.
For example, introduce a generous points-based program and give various benefits to your customers after they share your content on social media channels, recommend you to a friend, or write a review. That allows them to redeem the points they gained and exchange them for free prizes, such as free merchandising or discount coupons.
Organize Events that Focus On Customer Needs
Ninety-five percent of loyalty program members want to engage with their brand's program through new technologies. Because of that, it's advantageous to leverage tech to connect with your buyers in a matter of seconds.
Organize online webinars and trade shows that center around what your customers need and enable them to lead the direction of your events. However, you can also throw in-person gatherings and get to know your target audience better.
Provide Workshops and Courses for Your Customers
Allow your customers to become experts for your products or services. That way, you show them that you believe they're the essential element of your brand.
Create workshops and courses for your customers and enable them to adopt new skills and get a certification. Moreover, you can provide consulting and ensure your buyers can benefit from the knowledge you helped them acquire.
Create Customer-centric Educational Resources
If you want to make your customers feel seen, create free educational resources they can use to get the most out of your products. Share high-value blog posts, articles, YouTube videos, and social media content as that allows you to create additional benefits for your target audience and buyers.
Thus, that will help you position yourself as an authority that cares about its customers and understands their needs. Resources you provide should enable them to get an additional value from what they buy from you and encourage them to keep coming back.
---
Final Thoughts
It's impossible to develop long-lasting connections with your customers without taking time to understand them and developing relevant strategies. But these efforts could bring you outstanding results and lead to loyalty and a stable influx of new buyers.
Making your customers feel cared for and understood will incentivize them to become your brand ambassadors and look forward to your new products. Thus, helping your buyers get the most out of your services ensures they'll share positive impressions with people around them and advocate for your company.