If you've been following all the digital trends, you've probably seen all the major shifts. Especially if you are a seasoned business owner, who's been around since the nineties. In that case, you've seen the trend of small businesses launching their websites to help them strengthen their presence both online and offline.
Next, you've seen the dawn of the SEO-craze, where all of a sudden, everybody wanted to become visible on Google. Okay, this is still imperative, but it has come a long way from a few teaks here and there.
Oh yes, you've also seen how brands embrace digital marketing on social media and how they fought/fight to capture the attention of old and potential customers alike across all channels.
You've also witnessed how sites transformed from more or less static pages to robust, app-powerhouses which aren't just beautiful to look at, but intuitive and highly functional at the same time.
eCommerce isn't a big boy's game anymore
And as time went by, you've also noticed that more and more small businesses started offering their products online. No wonder, as online shopping has gained quite popularity. According to Statista, in 2019 alone, an estimated 1.92 billion people purchased goods or services online and˜Analysts predict˜that by 2040, 95% of all retails will take place in the digital realm.
With such promising present and future figures, it's no wonder that more and more small businesses have embraced eCommerce. The only problem with this is small business owners now have to think about facilitating more convenient and varied payment methods.
That being said, in this article, we will showcase some of the most popular payment gateway options that small businesses should encourage using in the foreseeable future.
What is a payment processing company?
If you are new to the world of payment gateways, it's probably a good idea to get to know payment processing payment companies.
These firms are those who help you handle the transactions on your behalf when your customers purchase your products online with credit or debit cards. The getaway verifies the authenticity of the transaction and keeps the sensitive information secure by encrypting it.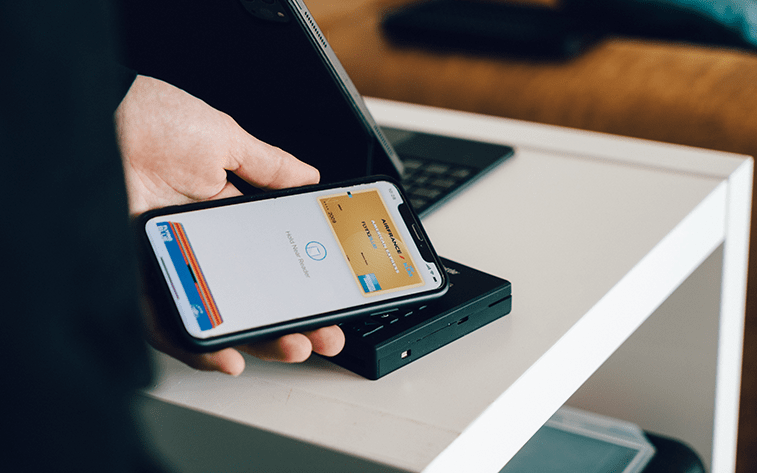 The easiest way to picture these payment gateways and handling companies by thinking about them as a bridge between buyers, sellers, card networks, and lastly, the banks. They serve to create a smooth and convenient selling experience for everyone in the equation.
Amazon Pay and PayPal might be the two most popular options, however, there are lots of other solutions businesses can choose from.
Considerations
So far, choosing a gateway/provider seems like smooth sailing, right? While it's a simple process, the right payment gateway can make a huge difference for merchants. First of all, you need something that handles different types of payments, not to mention, it also sees that you will get paid in the end. Choosing the right platform isn't necessarily hard, especially if you follow these five key components.
Fees and Costs
These are probably the first things you will want to look into. Average fees can range from 1.7% to 3.5% for each transaction, depending on the platform you opt for. You can also go with companies that charge a flat monthly fee but have lower fees for every transaction. Business owners will also have to consider incidental fees, like charge-backs. Checking each provider's fees should be your first step as it can give you a better picture of whether they are worth your time or not.
The Contract
The second key factor on your list should be checking out the type of commitment these third-party gateways want from you in return for their services. Nowadays, these companies don't stick exclusively to long-term contracts as many will allow you to have a month-to-month approach. On the other hand, there are a few platforms that will require sellers to sign long-term contracts (from three to five years), so keep that in mind before jumping head-first into a multi-year contract without being entirely sure about it.
The Tech
When we're talking about online services and transactions, fees, and contracts aren't the only thing you need to take into consideration.
You can choose a provider that has its gateway or one that relies on other third-party gateway options.
Whichever processor and gateway you will choose, make sure you have the essential equipment and tools you will need (especially if you have a physical store location):
Tablet or mobile readers to support on-the-go payments

A credit card terminal

Point-of-sale system
You Need Solid Customer Support
Bugs and glitches are prone to happen in the digital realm and you don't want that to happen, especially when money's involved. However, when they do happen, the first thing you want is to get help from a professional team of responsive experts whom you can reach 24.7.
Payment Options
This will mostly depend on the size of your business and potential business ventures, however, you should look for a gateway/processor that can support multiple payment methods. If you are a smaller business, you might want to look for payment options that are most prevalent in your territory and industry, and among your customers.
If you want to take a shot at the international scene, you'll want a piece of tech that can recognize multiple currencies, mobile wallet payments, credit and debit cards, and so on.
Best gateways for 2021
So, now that you know what are the ?must-have? features for your payment gateway, here's a list of the most popular options currently available in the digital realm. Remember, if you don't see yourself using these, you can always conduct a bit more research, until you find the right option for your needs.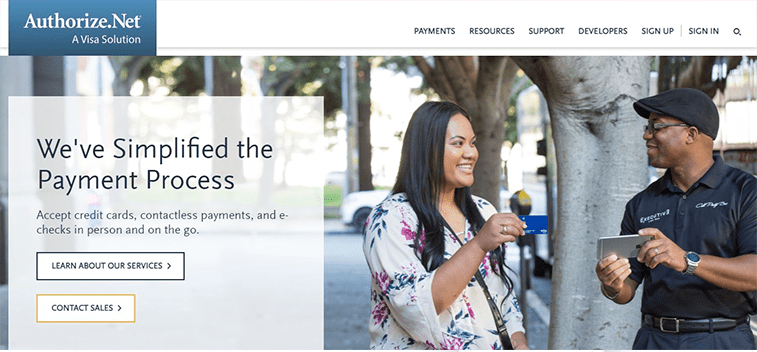 Most of the time, Authorize will work fine for anybody who's looking to team up with the company, or needs a merchant and/or payment gateway account.
Why? The software supports a wide range of currencies, making it an ideal choice for those small businesses that operate internationally. The gateway offers month-to-month billing options without the need for long-term contracts and it also sports outstanding anti-fraud features and is generally considered one of the securest options.
Also, the customer support from the team is excellent, meaning you won't have problems when setting up your account or when you encounter a minor issue during operation.
On the downside, the gateway has an account setup fee, and it also sports flat-rate pricing that's higher-than-average for an optional merchant account.
Lastly, data portability can be an expensive venture, not to mention, it can also become unnecessarily complicated.
All in all, it's a great option for those who need something reliable with a proven track record and reputation.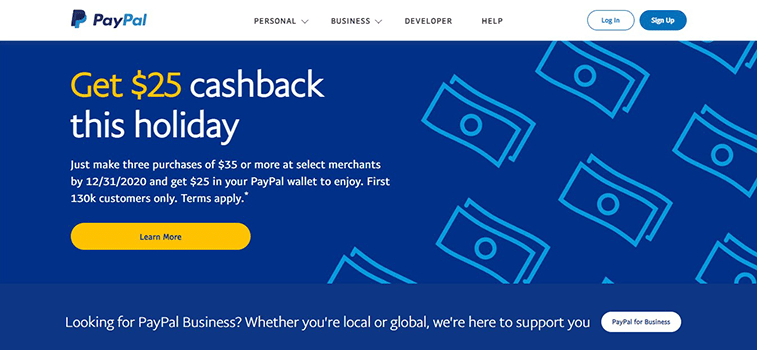 This was probably the first option that popped into your mind. No wonder, PayPal is one of the most popular payment gateway options you can use online.
The pros are simple and straightforward: Simple to integrate into your app's shopping cart, simple checkout procedure with PayPal ID. The latter is a huge improvement from the gateway's previous two-page form checkout.
And you know that faster checkouts can translate into more conversions, right?
The gateway also boasts some pretty impressive data protection features, along with fraud prevention, seller protection, and so on.
The flip-side? There have been reports of a few minor (and even major, like withholding money, frozen accounts) issues with payments, still, with PayPal, you get a time-tested system that has proven itself time after time.
On the other hand, the gateway literally has˜millions of users, meaning that if you choose to use it, you will enable them to buy from your website with ease, without any hassle.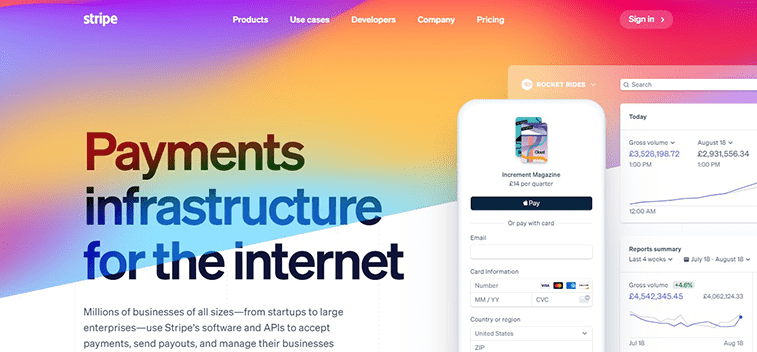 Stripe is also one of the leading payment gateways used nowadays and it's a go-to option for lots of merchants who run online or/and brick-and-mortar shops.
Where Stripe shines is the approach to their products: They are always aiming at making smaller or larger improvements to get the entire paying procedure more streamlined and easy.
That being said, if you need something fast and reliable, then Stripe is clearly a good choice. Setting up an account will take you no longer than five minutes, and integrating the system into your online store is also a really fast process (no more than 15-20 minutes).
As a matter of fact, some of the most popular eCommerce platforms (such as WooCommerce, Shopify, Magento, etc.) already have default Stripe integration available, meaning, you only need to log in to your account and you are good to go.
As a possible drawback, you can list that it isn't available in as many countries as PayPal for instance. With Stripe only available in around 30 countries, it might not be the best option if you want to go pedal-to-the-metal global with your sales.
Also, some have mentioned that the quality of their support can be inconsistent.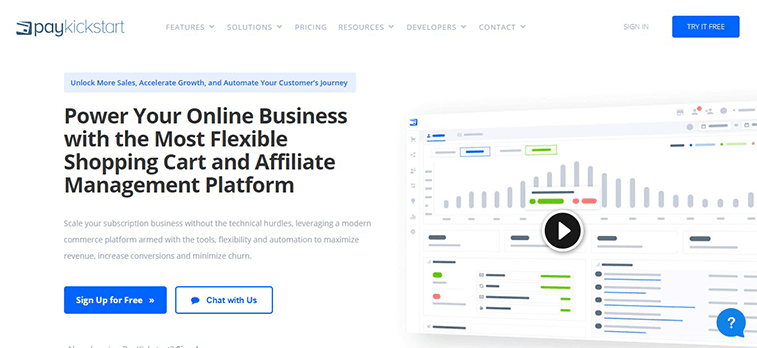 Through this solution, you can integrate with other popular gateways like Authorize, PayPal, Stripe, Braintree, and other solutions to accept payments with ease.
It's also a great option if you are new to online selling as their basic package is one of the best in its category, for a fairly cheap price (5 products to sell, 3rd-party integrations, template library, and so on).
That being said, PayKickstart works with monthly subscription charges. If you're not a fan of monthly recurring billings, you might want to look elsewhere. The same applies if you are looking for more price-friendly deals (especially for professional and premium packages). It's not that it's overpriced, however, you can get a cheaper gateway alternative with equally great and handy features on the market.
All in all, the software's funnel builder allows you the create an entire customer journey based around your products and offers outstanding integration features. Then again, when you opt for the premium level, it's not your cheapest option, even though it offers tremendous overall value.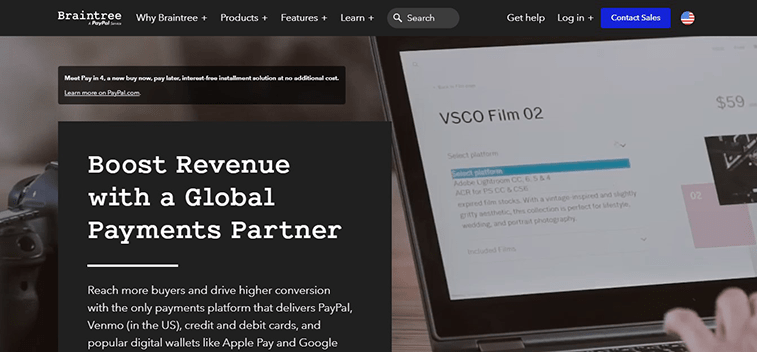 A consistent and affordable software, Braintree offers a huge number of great features and services free of extra charge and without a monthly fee, Braintree is a true gem in the eCommerce processing industry.
The company's highly innovative approach also means that merchants and customers alike will encounter new offerings and even more streamlined ways to send and receive payments easily.
The product is user friendly and the company is ethical and transparent.
˜Also, you have predictable flat-rate pricing with outstanding developer tools and PayKickstart-like integration features. Need comprehensive payment support and multicurrency options? Braintree can handle them all.
On the other hand, setting up an account can be a lengthy process, not to mention, some will find the flat-rate a little bit on the pricey side. Also, it's not available for high-risk industries and there have been reports of held funds and closed accounts.
That being said, do your research whether Braintree satisfies all your needs and gives you a viable alternative that won't set you back in any way.
---
The Takeaway
All in all, these aren't the only gateway options you can use, as the industry is thriving. Whichever piece of software you end up using should boast the features you need to enable your customers to buy products from you without any unnecessary hassle.
So, before opting for a solution, conduct your own research on eCommerce development and its opportunities. See what your customers are using, and do the math ? see which option would be the most sustainable for you from a material standpoint.
At the end of the day, you need a payment gateway that gets the job done easily and conveniently.

---
More useful eCommerce tips: