If you have been following our blog posts, you know that we always mention how important it is to have a rock-solid website, a great and responsive design, an app with great UX/UI features, optimized pages, and so on.
Come to think of it, you might even have the impression that's all we care and rave about.
It is 2020, and businesses who have not explored the digital landscape yet are missing out big time, and that is a fact. Luckily, the vast majority of business owners are fully aware of this and already made a few adjustments here and there to their business strategy to accommodate the digital shift and all its benefits/requirements.
However, there are still a few things that some entrepreneurs out there might not be using to its full potential. One of these things, ladies and gentlemen, is the sole core of their online presence, their website.
With that said, the following article will focus on exploring all the marketing and revenue-generating opportunities a great website can offer and shed more light on where some site owners might fail to exploit these same strategies to the fullest.
Branding on your website
Ask any seasoned website owner or marketer, and they will tell you that in today's world, you simply cannot brand your business the right way if you lack a powerful online presence. The foundation for your branding efforts should be your own website, which is why you should do everything in your power to make your brand shine.
Also, take into consideration that in the digital age, people aren't necessarily shopping for products – they are shopping for experiences. They want to be a part of the story that your brand represents, your products say. Are you a business that's all about luxury? Adventure? An action-packed and active lifestyle?
No matter what the case is, your branding efforts can be best represented on your website.
Everything, from imagery, videos, written content, to even typography, can be tailored in a way that best fits and tells your story. No matter how many other channels you use, they simply won't let you fully customize every little detail to fit your brand's image and needs. Only on your website will you have the absolute freedom to do that.
When your website is the backbone of your branding strategy, it can help you gain:
Recognition

 – a stylishly and uniquely designed website will grab your potential customers' attention. People will finally see the company behind the product (in a digital sense, that is), and when a website is created with all your branding efforts in check, they will understand your vision, mission, and story.

Better business value

 – branding will help you create a strong market presence which can help you generate even more business and revenue along the way. Apart from customers, other businesses and investors will also notice you when your branding screams success.

Trust

 – you know that scenario when you just look at a product's logo and immediately know that its a quality one. Well, adequate branding strategies and practices on your website, paired with impeccable services/products/customer management, can turn you into one of those businesses whose logo speaks of prestige.

More customers –

this is pretty much a no-brainer. When you let people know about your brand, more and more of them will be intrigued to learn more about you, and you can earn their sympathy with the right website and marketing efforts.

Better advertising results

 – great marketing and good branding go together like a horse and a carriage. One completes the other. This means that without solid branding, your marketing efforts, in general, may be futile, while an outstanding brand may remain unnoticed without the necessary marketing strategy.
Branding, in general, is most concise and comprehensive on your website. Instagram and Facebook are also great platforms where you can raise awareness and tell your story, however, these platforms will never give you the freedom you can get with your own website. So, whenever you want to up your game in the branding department, your website should be your first stop to make your desired changes.
The core of your digital ecosystem
When it comes to the digital landscape, your website is your bread and butter. Whether you choose to invest in social media marketing (and you should), or to generate the lion's share of your revenue via different email marketing platforms or video sharing sites, your website will always remain the backbone of your online presence and it should be treated as such.
If you've ever worked with a digital marketing agency you will know that the first thing they will take a thorough look at is your website. Is it optimized? Are the features on it up to par with industry and competition standards? What areas or content can be exploited to generate even more revenue?
This is because your website is your foundation. Your overall digital strategy should always focus on pointing traffic towards your site, let that be social media content, your weekly newsletter, fresh videos…
SEO's sole purpose is to make your website more visible on the internet to your target audience. That alone speaks volumes about just how important it is to constantly prioritize your website in every possible way when it comes to digital marketing.
On the other hand, you want your website to become a digital ecosystem within your digital ecosystem. This means, that your visitors shouldn't feel that your site is missing something, like the ease of use they've experienced on your Facebook page, the stunning imagery you've had on Instagram, and the cohesive or the competent product descriptions you have on your Amazon store.
Your website should, if anything, even be better and offer an even smoother experience for everyone who visits it.
Design/functionality/content
As already stated above, your website is a testimony to your entrepreneurial mission and vision, with the other marketing channels all pointing toward it, helping you drive consumers inbound to it, where you can reach your marketing objectives with ease.
This is where it becomes even more interesting. You see, today's website visitors are, in ways, more demanding than they were only a decade ago. First, you need to grab and keep their attention, then you need to allow them to engage with your services/products/content the right way, and enable them to get in touch/purchase from you in the most convenient manner possible.
To have such an appealing website, it should be treated as a long-term marketing priority.
That being said, your website's content, design, features, and functionality should always be the framework of your marketing strategy let that be branding or reaching certain business objectives.
The problem is that many business owners tend to overlook the importance of running their website properly and miss out on a lot of marketing opportunities. Instead, they give into different fads and other marketing initiatives that may even be fruitful, however, not in the long run.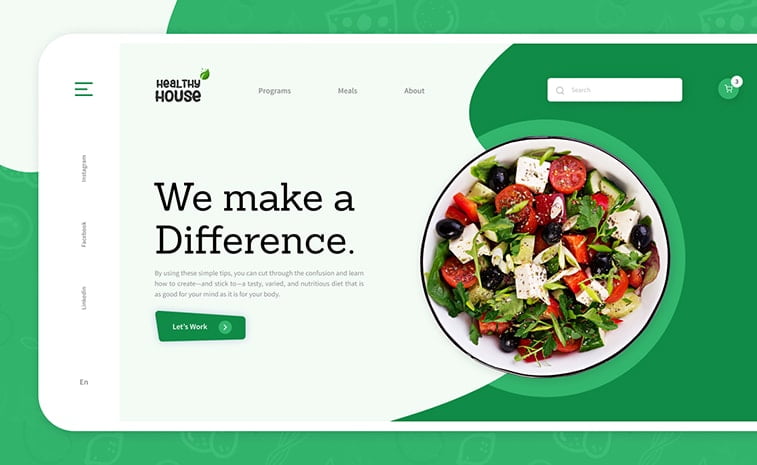 On the other hand, those who constantly work on their website content, brand identity, and the presentation of the two will always have a strong online presence.
Think about it like this: build a website as if everyone who visits it will review every little bit on it. You have to offer the best if you want to be the best, and this goes not only for your products but for your site as well.
That being said, here are a few basics you should focus on:
The site must clearly state its purpose, let that may be selling products, offering services, or just sharing information about the brand.

The website must be responsive so visitors can access it and have a positive experience with it on every device.

The navigation and the design should be easy and intuitive.

It should be unique and accurately represent your brand.

The website should offer a comprehensive and concise set of different pages with all the current and authoritative information that's relevant to your brand, business, and industry.

It should have all the latest security features to withstand cyber threats, to protect itself and your visitors.
Why are all these things significant?
For example, focusing on design isn't only an aesthetic question. Nowadays, web designers take into account the latest advancements both in technology and in user experience and blend the two together ensuring that you get the best of both worlds.
Truth be told, if your design isn't on point, chances are, your visitors will abandon your website in just a couple of seconds or within only a few minutes.
The same thing can be said for content as well. You know the old saying, "Content is king"? The design of your website should serve to grab attention while your content should be the main motivator behind making a purchase or for obtaining a service. It's the primary source of customer value, which just like branding, helps build trust, brand-satisfaction, and prestige.
Technicalities
As a website owner, your primary goal is to grow together with the web, not to lag. You need to keep up with the latest tech trends with a website that's capable of supporting every new technical challenge.
It's also important to use a platform that will support all the functionality you have/had in mind for your website. Unique features can prove to be extraordinarily beneficial for retaining customers/visitors.
This is why it's imperative to choose a website solution that's not limited and prioritize the entrepreneur's business objectives.
To keep your website a marketing priority, you also need to keep it visible on the web. You want your potential customers to find you with ease, and for that, you want a website that supports a far-reaching digital footprint. As such, it should offer hassle-free search engine optimization for indexing and other SEO-related processes so that you can build your online authority with ease.
Pushing sales the right way
Site owners with eCommerce websites will tell you that once you start selling online, your website becomes the alpha and the omega of your marketing efforts on the web. Period.
At the moment, you might be doing okay with conducting and closing a few sales here and there on social media. It's undoubted, that social platforms like Facebook managed to revolutionize the way most entrepreneurs and marketers think about digital marketing, however, if you want to kick things up a notch, selling on your website should be something that you prioritize the most.
No matter whether you just want to highlight a few products on your WP site by installing WooCommerce, or you want to launch a dedicated eCommerce platform with hundreds of different items. Your products won't be selling themselves without the proper marketing approach and you will have to implement the appropriate strategies to generate your sales.
Email marketing and other strategies
You probably know that there are a lot of different things you can use to your digital advantage. Apart from the basic guidelines we've laid out above, there are quite a few other strategies you can use to keep your website at the core of your marketing efforts.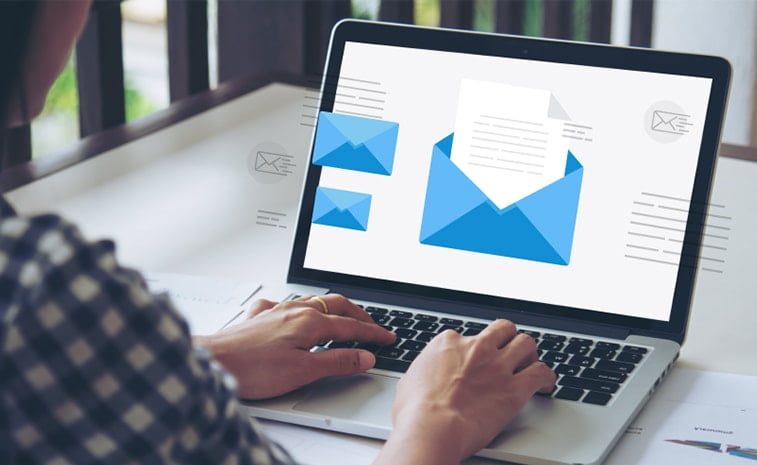 For example, a well-defined email marketing plan can make great use of your address list, raise awareness of your brand, and can drive traffic to your website, especially when you use the right calls to action in your email content.
That being said, your weekly newsletter should be a vital part of your overall digital strategy since it can potentially help you with spreading the word regarding your weekly/monthly specials, your promotional offers, seasonal discounts, and so on.
In this regard, you can even use marketing automation to draw back visitors to your website from your email list and help them complete a purchase.
That said, your social media campaigns should also include plans that will lead your target audiences to your website where you can better showcase your products, services, and your brand in general.

---
Putting it all together
As you can see, keeping your website at the very top of your marketing priority list isn't just for vanity. Your dedicated space on the web will always remain the backbone of all your marketing strategies and should grow together with the internet, both technically and visibly.
Fortunately, there's an abundance of different strategies and approaches you can enforce to put your website in the limelight both directly and indirectly.
Don't forget, your website is your digital signature, your online identity and it should showcase just how serious you are about doing business and offering only the best to your customers.