If we're saying that the world of web development is a constantly changing and evolving segment of the IT industry, we're not exaggerating. There are always new tools, new software, new code tweaks out there to make our life easier, or harder for that matter. On the other hand, the world of web development always poses new and exciting challenges for us all, let that be coming up with the best functionality or just creating a design that meets the criteria of our clients.
As such, it's always vital to learn about the latest trends, practices, and software out there. If we keep ourselves informed, we can make sure to always use the latest procedures and tools available, creating beautiful websites on the way.
Online and offline web development magazines can give us a helping hand with this. By regularly reading them, we can get insight into the latest updates, read up on exciting case studies, and problems and educate ourselves in the process.
We firmly believe that online magazines are important for developers and designers and as such we're bringing you our shot at the top 10 online magazines you should follow.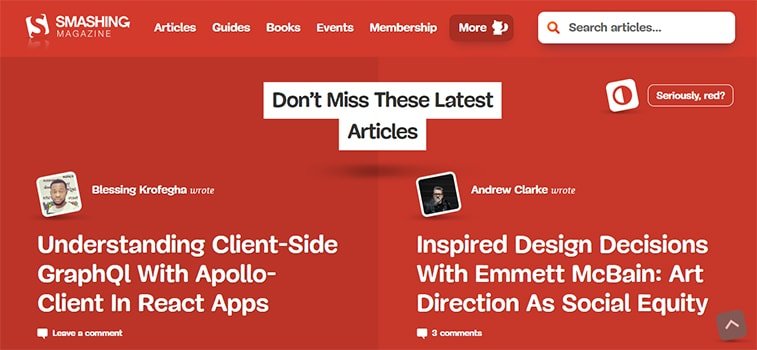 Smashing is a great website and eBook publisher offering editorial content and outstanding expert resources for web designers and developers all across the globe. The magazine was founded by Vitaly Friedman and Sven Lennartz, as a part of the German Smashing Media AG back in 2006. Starting from 2012, the website also runs conferences (known as the Smashing Conference) for web designers in North America and Europe. The magazine is among the most popular web development resources on the globe with monthly views in the millions, and over a million followers on Twitter. It also boasts a vibrant and large community making Smashing one of the best places not only for resources and info but for job-hunting as well.
Their articles include topics from the world of graphic design, web design, and user experience primarily geared toward those who are a more advanced level.
---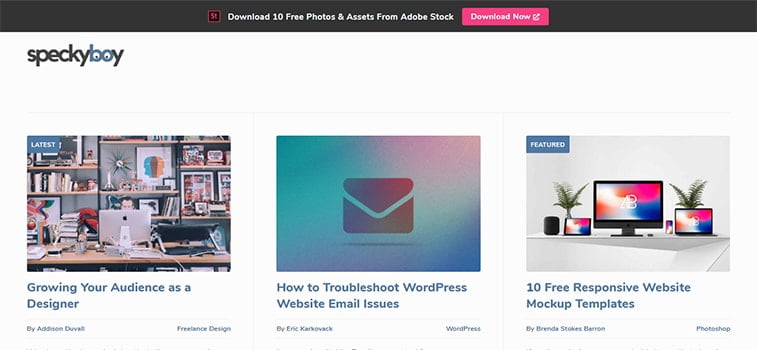 With its headquarters located in Inverness in Scotland, the online magazine was formed back in 2007, with the purpose of serving as an inspirational hub for web development and design professionals. As times changed and web development became more complex and intricate, the website itself has transformed into a fully-fledged online magazine. Today, the website serves as a go-to resource for web designers who are looking to learn new cool processes and practices through tips and insightful tutorials, who need helpful resources, are open to learning time-effective development and design techniques, and so on. It also has great graphic design tutorials, showcases some of the best UI and UX designs for inspiration, and great motion design tutorials.
---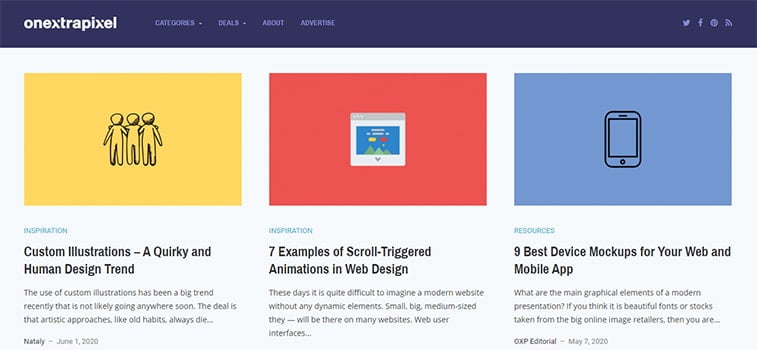 This Singapore-based portal was launched back in 2009 with the intent of making the internet a better place for everyone and to collect resources for web developers and designers all across the globe. Onextrapixel (OXP) strives to give professionals useful tips, latest industry news, and tutorials both on development and design. It also has useful case studies, industry guidelines, resources, and related web articles to help web development experts improve their chops all across the board.
The site's articles come from writers all around the world with a huge emphasis on quality, uniqueness, and practicality.
---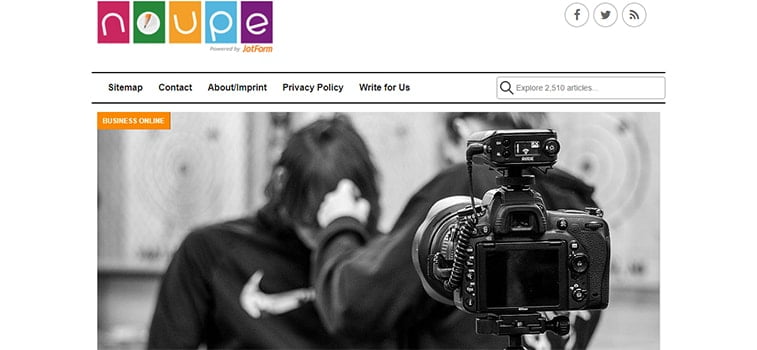 Targeted for developers, designers, and site owners, Noupe aims to deliver the latest industry news for everybody, covering topics such as graphics, web design, CSS, typography, JavaScript, Ajax, advertising, and more. They strive to push content that helps designers and developers come up with better websites and thus, communicate more effectively with each other in the digital world.
---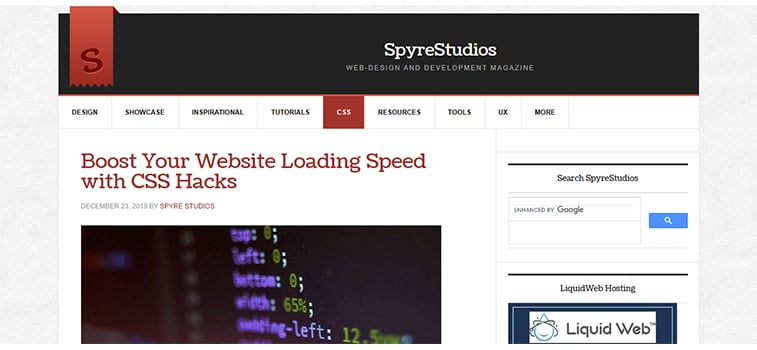 An online magazine that mostly caters to designers and web developers, however, it also sports a myriad of other topics that can help everyone looking for digital-related info. They try to be a useful info provider by giving the latest industry news, inspirational posts, detailed tutorials, and so on. They also strive to provide a dedicated space on the world wide web where people from the industry can communicate, and share their knowledge, and opinions.
---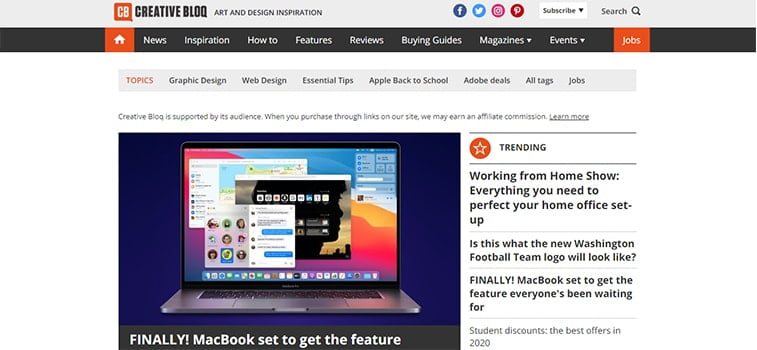 Creative Bloq strives to deliver a daily mix of useful advice and inspiration not just for digital but traditional artists as well, like web designers, 3D artists, VFX artists, illustrators, and graphic designers. With an abundance of articles broken down into 80 different tag-categories, this website can bring a ton of inspiration for everybody who's into design and give them the info and insight they need to keep up with the latest news and trends in the global design scene and to keep their creative juices flowing.
---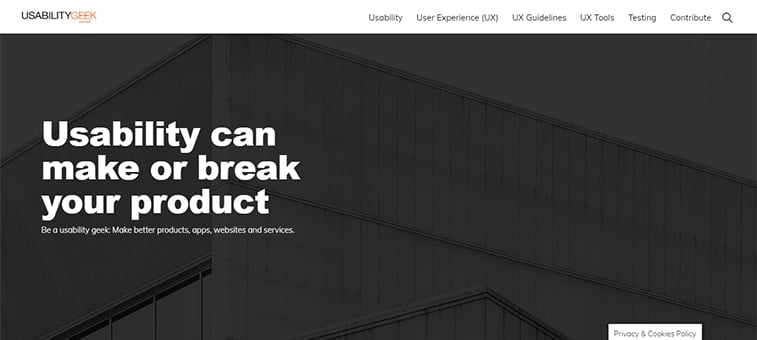 This team's mission is simple: to create the single best Usability and UX blog with regularly updated content and thought-provoking articles that can help developers and designers all over the globe.
The website initially started as a hobby in 2011 by Justin Misfud who had the idea of starting a blog where he would express his thoughts on the importance of website usability. As they say, the rest is history, and 9 years later, UsabilityGeek has basically become a niche blog when it comes to functionality and user experience.
As the above-mentioned terms have become more and more popular and important in past years, UsabilityGeek played an important role in raising popular awareness on these topics both with practical and academic tips and recommendations.
Now, the website has managed to become a to-go place both for developers and designers who wish to learn more about UX and usability, but also for leaders in this specific area who publish world-class articles on he website.
Lately, the online magazine has also been covering other related topics, such as HCI (human-computer interaction design and IA, or information architecture.
In 2019, UsabilityGeek became a part of the Interaction Design Foundation, and now, it as over 120,000 monthly users, 215 guest authors, and around 530 articles.
---
Since 2010, this website has been a go-to place for designers and developers around to globe for valuable publication, news, resources, techniques and so much more. With daily updates and with a daily newsletter sent out each morning, this website is all about pushing valuable info to its readers regarding not just the tech world and strict design and development topics, but humorous content like comics and cartoons as well to sneak in a few laughs in the industry.
---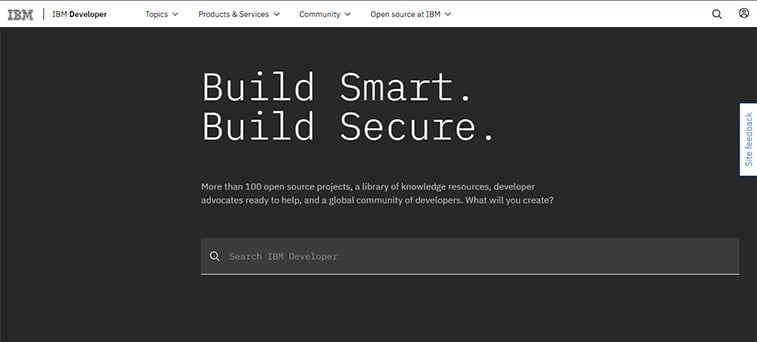 Just by reading the name, you know right off the bat that this a valuable resource for developers. The platform offers professionals a large number of different tutorials and articles that cover development topics, systems administration, open-source technologies, and much more. What's really great about this site that the writers are great at grabbing complex problems and topics and interpret them in a way that's easy to understand and consume for everyone.
---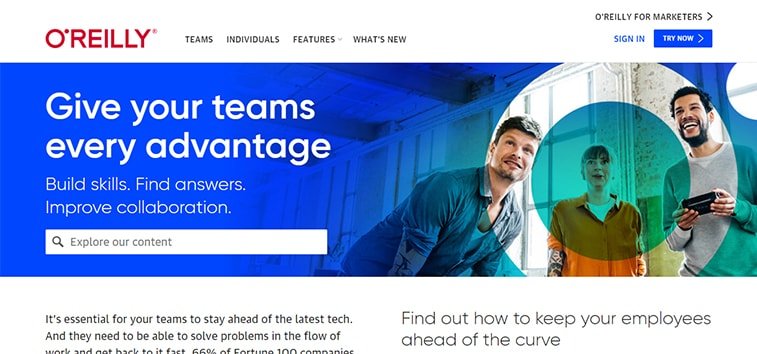 This site is run by O'Reilly Media, featuring blogs and articles that discuss different topics from open technologies to web development. The blogs from the network include WindowsDevCenter, a great resource for Windows Developers and OnJava, which is a handy website for those hunting for Java topics. There's also ONLamp, where developers can find valuable info and topics on Apache, MySQL, PHP, and Linux.
---
The Takeaway
Magazines and blogs are popular for a reason. They can serve as a great info source and can help to inspire new ideas and solutions. They can also serve as anchors for those who are new to the digital realm or are eager to learn more about web design and development and don't really know where to start. Some of them are great for job hunting, which makes them even more valuable.
All in all, every serious developer should follow at least one blog or magazine to keep up with the latest trends and to keep themselves inspired to face the everyday challenges and obstacles the digital world rolls in front of them.
---
More on Web Development: