In the glory days of the internet, getting on the first page of a search engine was a walk in the park. Repeat a few keywords here and there, sprinkle a few backlinks throughout the site and boom – top page rank, here we are!Nowadays, getting a decent ranking has gotten to the level of rocket science. Well, not entirely, but it's pretty close.
Search engines are a lot smarter now and Google's Page Rank system uses complex ways to determine which websites are the most useful and applicable for each search term. This means SEO specialists have to tweak web pages to become more applicable and useful in order to make them more visible for search engines and improve their rank.
In terms of business, this means that entrepreneurs' websites, along with their products and services can become more visible on the internet for people who are already interested in purchasing their or similar products. That's why business owners invest in SEO and are constantly on the lookout for a great SEO agency that will help them get the ranking and the traffic they are after.
With search engine optimization becoming more and more relevant, website owners are having a hard time choosing the best agency to help them get their desired results. Nearly every SEO firm offers the stars and the moon when it comes to their services, but only a few will be able to deliver sustainable changes. That's why it's important for entrepreneurs to choose the best possible option and this article will help those who don't know how to hire the best SEO agency for their business.
Getting started
With search engine optimization being one of the most crucial aspects of every business's successful online presence, it's no wonder that more and more companies are jumping on the bandwagon, branding themselves as "leader" SEO firms. That being said, entrepreneurs will most likely find a huge pool of shady-looking startups, inexperienced greenhorns, companies who only talk a big game, solid teams, and ultimately, top SEO professionals.
That being said, business owners should be careful before making their decision. On the one hand, companies promising overnight results might end up causing more harm to your business than benefits. Top agencies, on the other hand, can charge several thousand dollars a month for their work, which again, might not work for someone who just wants to improve local SEO.
Looking for recommendations can be a good way to start. Asking other entrepreneurs who already have experience with these services is a fine first step, asking vendors directly can also go a long way. On the other hand, you can do your research on different forums, groups, or directories.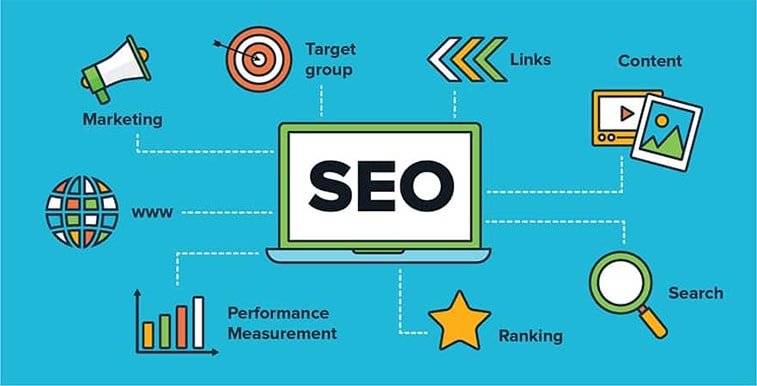 You can also get a seed list, which is a collection of agencies that you'd potentially work with. More like a list to add to your brainstorming sessions, you don't have to commit to any of these firms.
You can either look for pre-made online lists, or you can create your own.
Set goals based on your budget
Before you start making calls and reaching out to potential partners, you should first see how much can you actually pay for SEO. Fees will be different and vary greatly so it's good to know exactly how much you can spend on optimization. A too-tight budget probably won't get you a top company, so make sure to do the math and set aside the sum of money that won't disturb the finances of your business.
Setting a budget and defining your goals go pretty much hand in hand. A too tight budget most probably won't deliver page no.1 on Google, so you should have realistic expectations.
As far as fees go, freelancers and novice consultants might be a great cost-effective choice if you are a bit tighter financially. They often charge by the hour or offer a flat monthly rate. If the budget is less of a concern, then you can also opt for agencies who will ask you to pay by the webpage, by the project, by the hour, or a pre-determined amount. Others can even ask for a percentage of the revenue that their work has generated. Some seasoned SEO professionals believe that this is the best option since the agency itself has a stake in your success and as such, it will work hard to boost your traffic and sales.
Look into your partnership options
The people who you're going to work with will directly impact your SEO budget, fees, communication, and results. As such, you should make sure to choose the option that fits your current needs and budget.
If you are on a tighter budget and need only minor tweaks, a freelance consultant might be the person you need. Freelance professionals can improve your SEO, however,  establishing basic ground rules when it comes to communication and reporting is essential. Methods for tracking their working hours and payment options should also be discussed before starting the project.
Working with a fully-fledged, and reputable SEO company is a more expensive venture, however, you will know that your money is well spent. Reliable companies have the knowledge, experience, and work ethic to give you the right results, however, it can be pretty costly so opt for them only if you have the budget.
If money is not a concern and you're starting from scratch, you can also go with a full-service marketing agency. They will not only take care of updating (or even creating), and optimizing your website, they will also provide PPC, social media, graphic design, and other services that focus on your entire digital ecosystem.
Study your potential partner's website
After you've set your goals and budget, it's time to get started with the hunt. Taking a thorough look at your potential consultant's website can tell a lot about them and can potentially tell whether they are worth your time or not. Here are four pages that can help you with your analysis:
Homepage: The homepage is the way the agency wishes to present itself. It should be the best-looking page on their website and it should have all the necessary info you need to contact them. The homepage should also feature a few images, partners, testimonials, and should be up-to-date, and maintained. If you see and old, sloppy page, you might want to look elsewhere. SEO is a game with constantly shifting rules and if an agency fails to do their own website justice, there's no guarantee they will do yours. On the other hand, maybe they're so full of work, they simply don't have the time to work on their own website. That's why it's important to keep analyzing.
About page: To get a sharper picture of the firm's overall success, the about page can help you out. It should give you a better idea about their values and how they approach their work. That's an important part since SEO is a complex thing, requiring in-depth analysis, collaboration, regular reporting, and so on. Lastly, it's always good to see how an agency sees itself. The more they have to say and the more data they have to back that up, the less they have to hide.
Testimonial page: This one should be self-explanatory. Earning testimonials and reviews is a hard process so every piece of positive feedback is welcome and can get you closer to making your decision. The only problem is, testimonials are easy to fabricate, so make sure to do your background check on the people who they are from. If they are business owners with legit companies, then you have nothing to fear, the agency is surely worth your while.
Blog page: We've mentioned that SEO is in constant change and agencies need to keep up with these shifts. Their blog page can be a great reflection of this mindset since serious companies always post about current topics, expected changes, industry trends, etc.
Test the agency's SEO strength
You can do this with several online tools like Ahrefs or Moz's Open Site Explorer. Some of these tools are free but offer limited features for free accounts.
On the other hand, you can also conduct a simple Google search to see the agency's online power. Here are a few ways you can test their proficiency:
Brand name search: Search the agency's brand name. It should rank first for its own name. Simple as that.
Major keywords search: These are the key phrases that are vital for SEO agencies to convert new customers (like: "SEO agency in Stockholm). They should rank high for these keywords too. If they can't, you might want to scratch them off of your list. These keywords are directly related to the firm's ability to attract new customers and if they are not ranking, they might not deliver the results you wish to achieve.
Minor keywords search: Theses are keywords like "marketing infographic, or "marketing statistics" – phrases that aren't directly related to the company. SEO agencies who put in the time and effort to chase minor keywords might be worth your time. They are doing this to attract more traffic to their site improving organic rankings and potentially making converted users/clients out of regular visitors. What does that mean for you? First of all, they are fully taking advantage of every SEO tactic to boost their organic traffic and to get more clients. Second, they can do the same thing for you if you wish to partner with them.
Communication and reports
After finding an agency that matches your budget, the next step should be establishing basic ground rules for communication and reports. SEO is an investment and you want to know how much will you make on it.
As a rule of thumb agencies should all give updates and reports on a regular basis. If that's not the case, they may be operating with methods that Google doesn't approve of. These methods might help you boost your gain in the short-term, but will surely hurt your long-term goals.
Honestly, if you want to keep up and make sure that you're getting the most out of your money, you'll have to learn some of the basics and discuss it with them. Steps like keyword optimization, link, and headline evaluation should be familiar phrases to you. Also, ask about their techniques. If they are silent, that means that they are using "unorthodox" techniques that are most likely illegal.
Ask them about progress reports, their tracking methods (so you can track your own ROI too). Also, make sure that these metrics are easy to follow and that you have established proper communication with the agency where everything is transparent.
Getting every possible piece of information regarding progress tracking, updates, and reports are things that you will want to do before striking a deal with the agency. Get into details. Ask how they present their reports, which methodologies they use, what tools they use. The more they say the more seriously you should take the agency.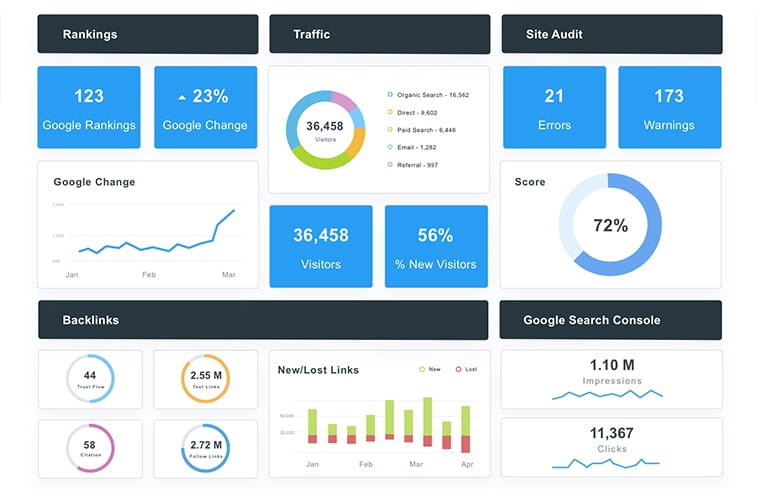 Some businessmen prefer to have face-to-face conversations and regular meetings with the people whom services they're paying for. For them, a local agency would probably be the best fit. This doesn't mean that everybody has to limit their search to companies within arms reach, however, if you want to have regular live meetings, going local might be your best decision.
Of you opt for a foreign agency, or for one in a different city, establish the methods of your regular meetings. You can conduct meetings online or live if you can travel, the point here is to stay regular.
Checking the firm
With so much talk about illegal methods and cheating, you might feel uneasy about choosing an SEO agency. Fortunately, most agencies do business by the book so you don't have to worry.
When you do a background check on the agency, you will most probably find raving reviews, testimonials, and success stories on their website. In order to get a more realistic picture, see their list of current and previous clients. Ask for names and phone numbers so you can ask them for their honest opinions.
Once you get a hold of these people, ask them how long it took before they started seeing improvements in their business thanks to SEO. Ask if they were satisfied with the communication between them and the agency. Ask if they were satisfied with their reports, etc. Also, ask them about the fees they had to pay and pay now to maintain their SEO-driven results.
As more and more SEO agencies appear, the bigger the chance of finding someone with unscrupulous methods. These companies usually offer overnight success and page no1. Google ranking, and more often than not, they won't be able to deliver the organic results your after. In these cases, they might have to resort to other, more shady shortcuts. This is really important since employees at Google spend their working hours learning how to be always one step ahead cheaters and if they find that your website is using "uncommon methods" you're running the risk of getting kicked off of Google's index.
Consider recommendations or already existing partners
If you've been around the business scene for a while now, chances are, you already know quite a few other entrepreneurs who have invested in SEO. Ask them about their experiences and as them to recommend you a few options. This is a great way to get an unbiased opinion of a few SEO companies and can be especially valuable if you happen to ask someone who is in the same industry as you running the business of more or less the same size.
On the other hand, look at your list of past or existing partners. Chances are, the people who maintain your website might provide SEO services too. If you have somebody who's doing your PPC, ask them about SEO. Leverage the contacts you already have, the right agency might be just right around the corner.
Choosing your SEO company based on stats
According to the general experience and data gathered from Clutch, there are different reasons why entrepreneurs opt for a particular agency. Their research, based on 150 company reviews shows the following trends:
In most cases (45%) clients decided to hire a particular agency based on referrals and previously abolished partnerships/relationships.
The second reason was the SEO company's experience, knowledge, and processes with 43%. This includes things such as reporting, transparency, leadership, customer service, and staff experience.
Only around 14 percent of reviewers stated that they've chosen an agency based on case studies, client references, and online reviews.
The gathered data also managed to reflect that some business owners prioritized factors such as the SEO company's location, culture fit, and fees instead of results, performance, and knowledge.
This tendency shows that business owners aren't doing enough research to find the agency most suited for them, and also indicates that successful and highly professional SEO firms should put in more effort into educating their potential clients about the importance of impeccable services.
Choosing an SEO company – 3 mistakes to steer clear from
Sometimes, even the smartest entrepreneurs make mistakes, and in order to avoid that with choosing your SEO agency, we've listed 3 common mistakes businesses usually make when striking a deal with a firm.
Going "too cheap"
You know how the old saying goes, "you get what you pay for"? Well, in the world of SEO this is probably an ultimate truth. While there are companies out there that offer impeccable services at great value prices, most business owners set unrealistic budgets that are just too small for the quality they want. The problem is, there are a lot of companies out there who work for ultra-low rates, and usually, the cheapest ones don't deliver the desired results. The truth is, an average SEO budget can range anywhere from a few hundred dollars to a few thousand, based on factors such as company size, strategy, and more.
Searching only local agencies
Working with a local company has its clear benefits but it shouldn't be your top priority. The truth is, the location of your partners doesn't matter as much as their performance, experience, and knowledge. Opting for a local inexperienced agency may lead to slower results and can potentially hurt your competitive edge over other businesses in your industry who happen to partner with better companies in a different city, province, or even country.
Organizing regular video conferences, phone calls, and occasional trips to meet up in person can help bridge the gap and create a stronger partnership.
Opting for a black-hat company
We've mentioned this before, SEO is a process that takes time. It's not a fly-by-night process. It requires at least three to six months to see tangible results that will manage to bear fruit in the long run as well.
The problem with this is, most businesses want to see results immediately, and that's why they resort to agencies who use unethical (black-hat) tactics promising page1 rankings. In reality, these tactics might work for a short time but aren't maintainable in the long haul. On the other hand, you are also running the risk of getting banned from Google, which is totally the opposite of what you want from SEO.
That being said, the ethical strategies of white-hat agencies may take a little longer, but they are much safer and more effective in the long-term.
---
Conclusion
All in all, the right SEO agency is the one you feel the most comfortable working with. That entails fees, communication, reporting, and results too. Search engine optimization is an investment for the long-term and it's important to establish a partnership that's sustainable in the long run. Sustainability can come with every model, whether your working with a freelancer, major name, local, or global company. As long as the company plays by the rules, reports regularly, constantly delivers growth, you are in good hands.
An important part of choosing the best company lies in doing the proper research beforehand. You shouldn't only research the companies you are interested in working with, but you should also assess your own goals and budget. Knowing what you want will not only narrow your search down but will also help your future partners in delivering you the results you're paying them for.
---
More on SEO