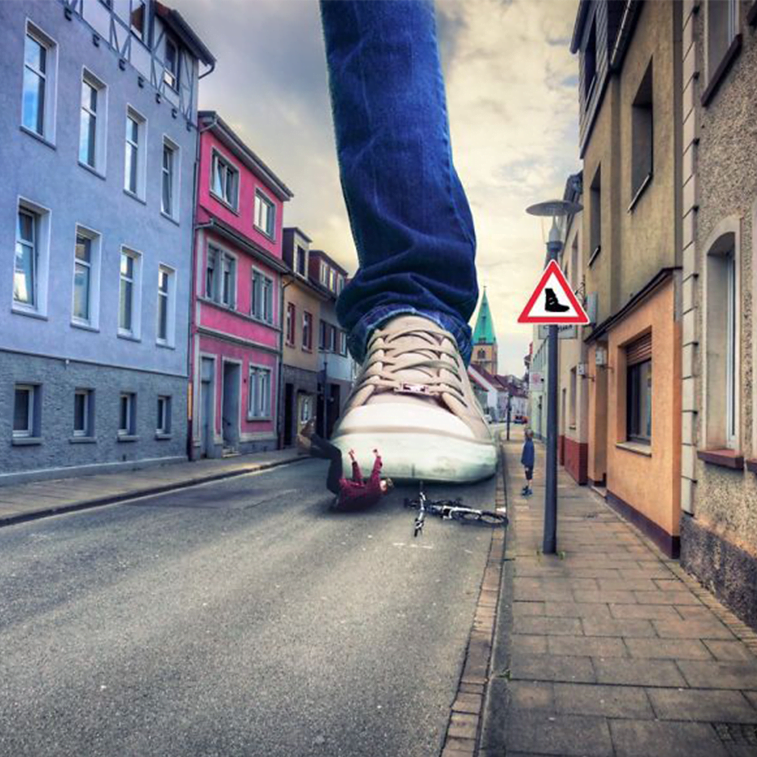 Bildakrobat is a pseudonym of a talented digital artist and photographer from Lemgo, Germany. He says that he has acrobatic ideas (German: akrobatische Ideen), so he creates surreal photo manipulations.
In a series of images, he uses photos from his hometown of Lemgo and makes interesting changes which seem unreal to happen. For example, could you have ever imagined seeing a dog with a pigeon head wearing an iPhone on his leg? Such things are possible with Bildakrobat.
If you would like to see more of his photo manipulations, follow Bildakrobat on Facebook, Instagram and Twitter or visit his website.
---
Bildakrobat's vision of the town of Lemgo:
City life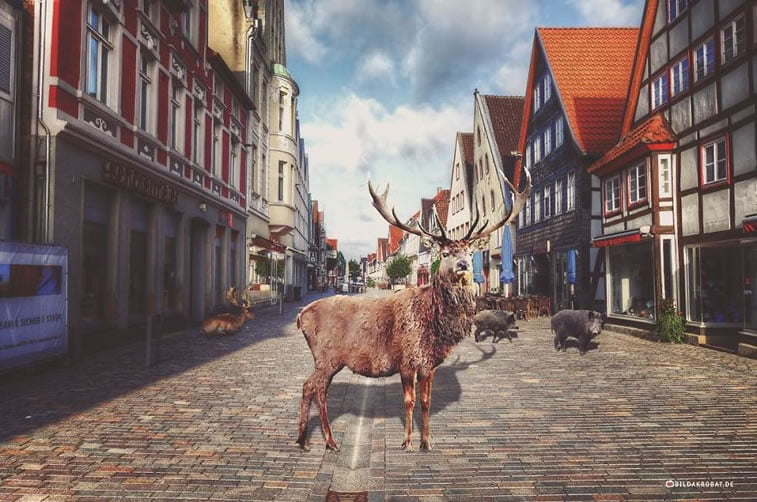 ---
Flush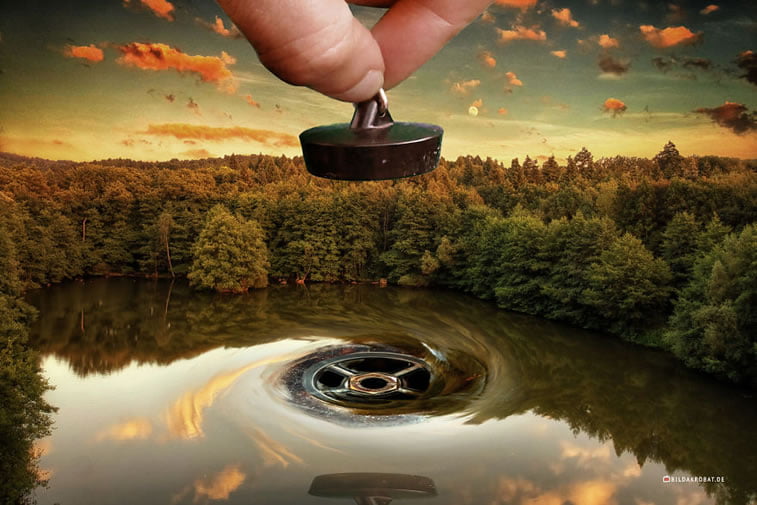 ---
German dogdove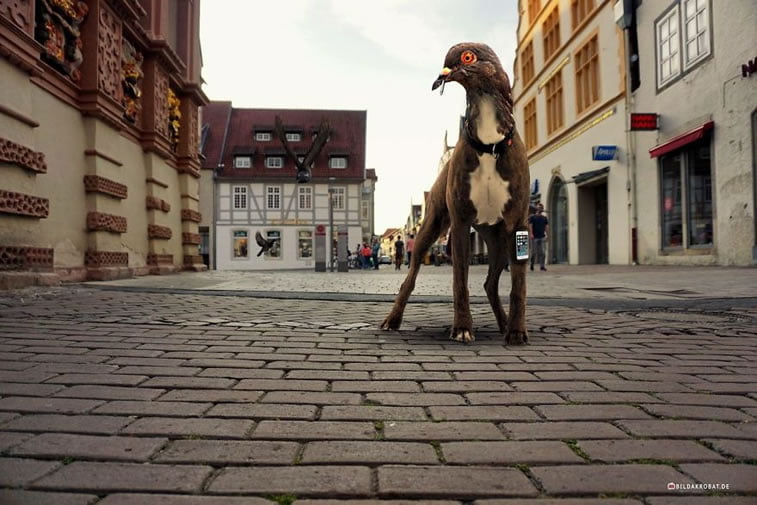 ---
Marketplace Lemgo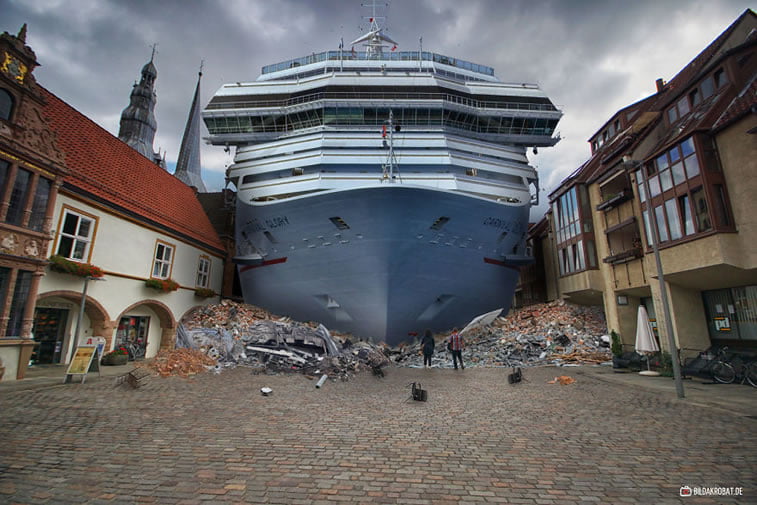 ---
Old post office in Lemgo – Airman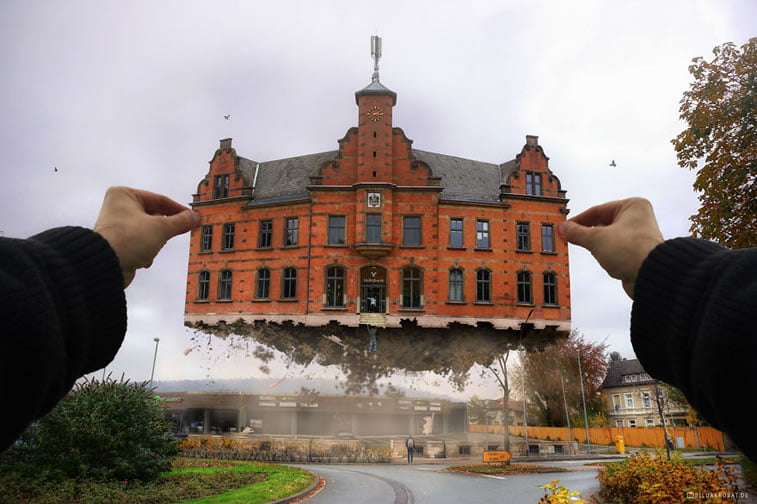 ---
Puzzle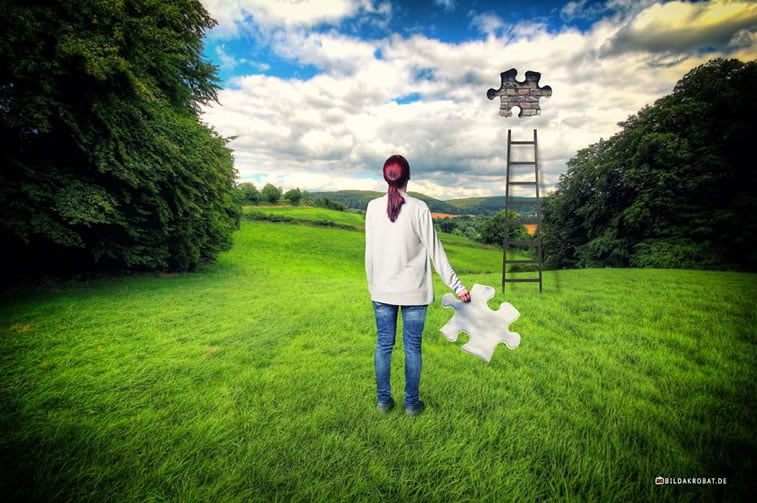 ---
Ship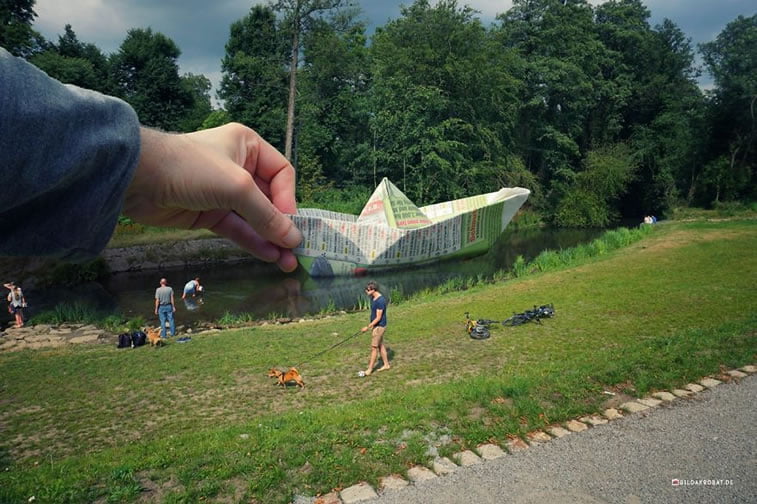 ---
Spring in Lemgo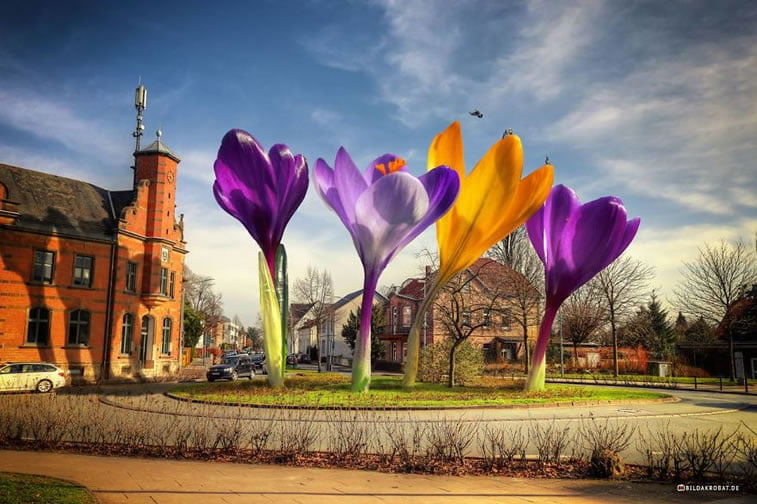 ---
Street cleaning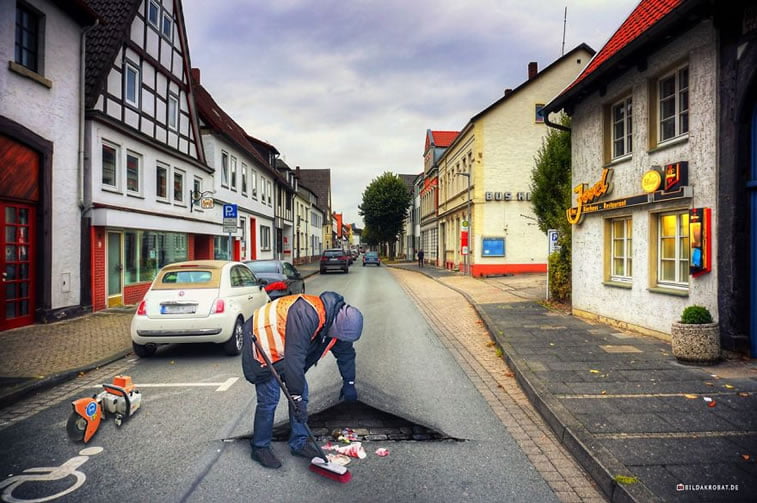 ---
Streetsurfing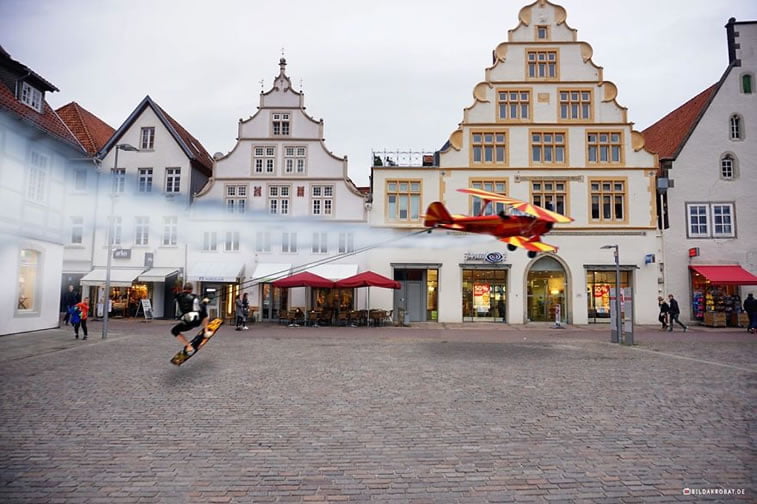 ---
The ballhouse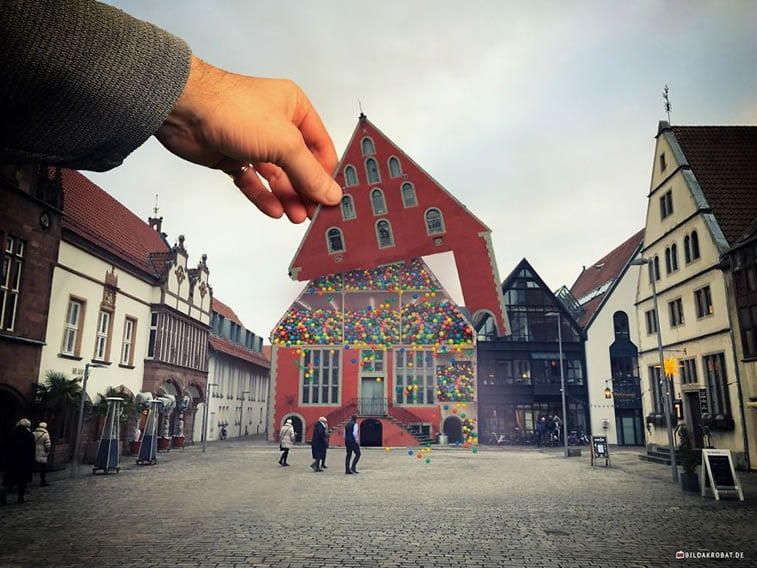 ---
The shoestreet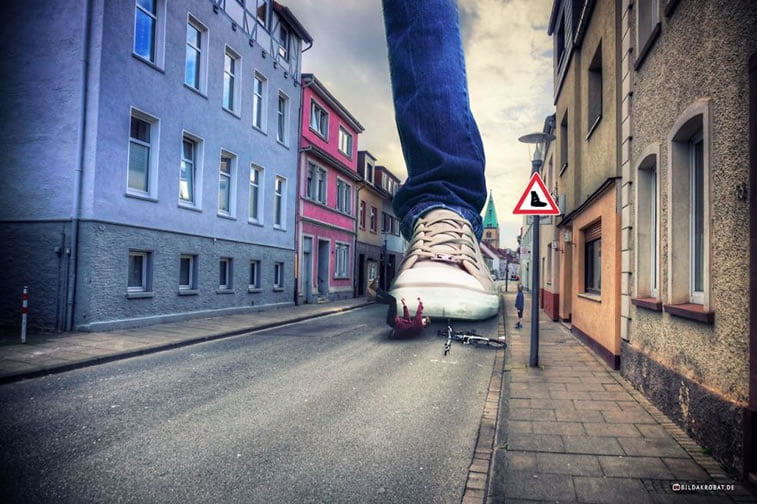 ---
Like this article? See more of photo manipulations:
Dedicates her time to learning about better means of communication, translating knowledge into practice, and is a passionate reader.
Latest posts by Vesna Savić (see all)