Managing a project, any project, not just in web design, demands a lot of skills today. Since at least three to four people work on one project, managing them can be quite troublesome, even if you are the most experienced manager in the world.
Luckily for us, we are living in the age of the advancement of digital technologies and it has become much easier for our teams to cooperate via online management tools, such as Evernote, Asana, Microsoft OneNote, etc.
However, since Millenials are slowly coming of age and are going to start working with you some day in the future (if they are not sitting next to you already), you will be required to keep them updated and use the latest tools which meet all their needs (and they are needy, trust our word for it). Web design or development projects all start from writing the first draft for the customer, which then gets developed further into a complex system that needs to have a strong backbone, controlling all the participants in the process.
Here is an exclusive collection of project management tools which are especially beneficial for web design and web development projects.
---
#1: Basecamp
For almost 12 years now, Basecamp has been one of the most popular tools for project management. It was released in 2004 and in 2015, it released its third version. It is interesting to note that the Ruby on Rails framework, the famous web application platform, was extracted from this project by its creator, Davin Heinemeier Hansson.
In Basecamp platform, you can assign to-dos, make lists, share documents, manage file sharing, track time, send messages, and notify team members about important updates.
Basecamp interface is available in different languages, so if you are not a native speaker of English (default), there are also versions which support Spanish, French, Italian, German, Finnish and Japanese. However, Basecamp 3 is currently available only in English, and can be downloaded from iTunes and Google Play.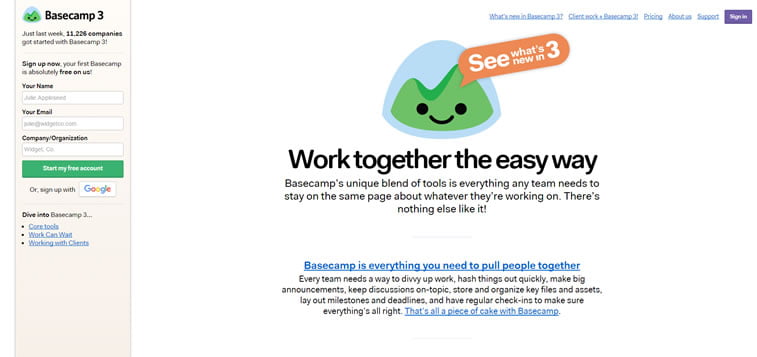 Basecamp is good for practically any type of project, be it a web design/development, content management project, graphic design, you name it.
---
#2: Balsamiq
At the beginning of every web design project, when roles and tasks are assigned, your team can proceed and create a visual guide, an on-screen blueprint of the site. What your team needs is a mockup tool called Balsamiq. This software tool was created by a former Adobe software engineer, Peldi Guilizzoni, in 2008.
It is based on a mockup builder application which allows the user/designer to arrange ready-made widgets in its editor, including interface, navigation and information design.
The result? Fantastic mockups.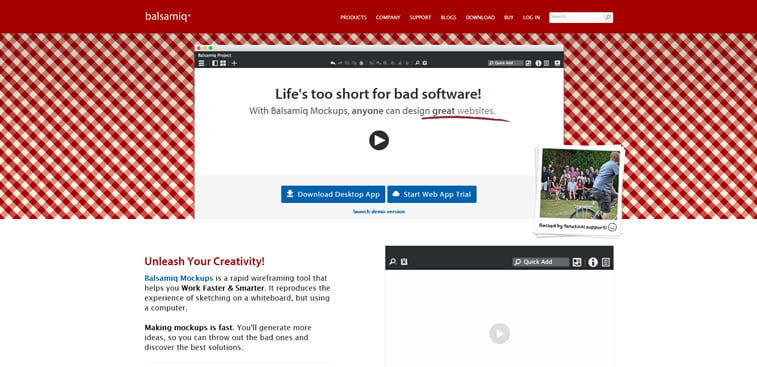 ---
#3: Moqups
Another great mockup and prototype editor is Moqups, used by 250,000 people. This easy drag-and-drop tool helps you manage your projects in a clean layout, which you can present to your client in PDF or PNG and get feedback on it easily. Plus, you can connect it with your Dropbox AND Google Drive, and share your projects with team members or clients via email.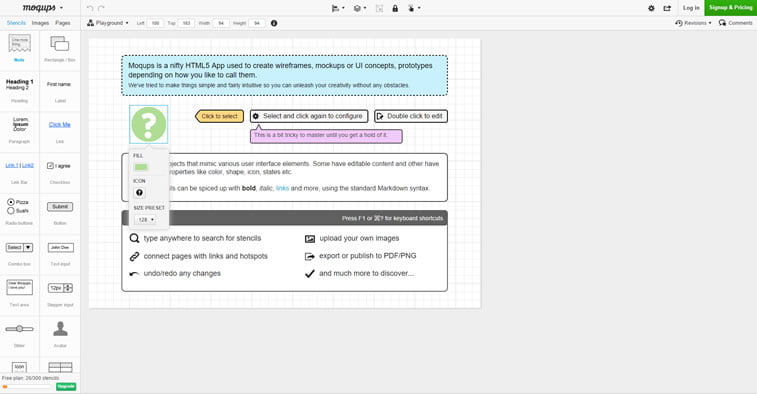 ---
#4: InVision
InVision is a prototyping and mockup-creator tool, made by a designer, for designers who want to take their work to a completely new level. More than 1 million designers use InVision. Its key features include easy mockup sharing options, even of complex mobile applications, wireframes, sketches, and designs.
One of its greatest features is that it is not only mobile-friendly but SMS friendly as well – which allows for your clients to see your demo in a mobile text message you have previously sent them. This way, they can give you direct feedback in real time, so you can make changes within seconds and resolve all issues almost instantly. Isn't that neat or what?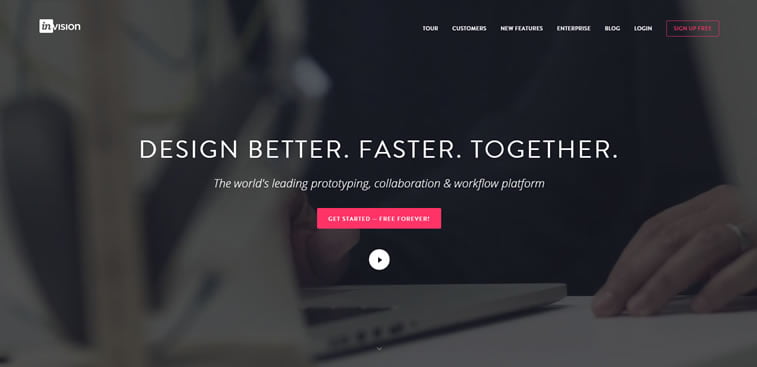 ---
#5: Github
When in the design and production phase, at least one programmer will join your web design project. Programmers have to deal with chunks and chunks of code. If you want to help them manage that code easily, offer them to use Github Desktop software tool which is available for both Mac and Windows. Your team will appreciate every letter or digit of code if you use Github, which makes communication and updates much more effective.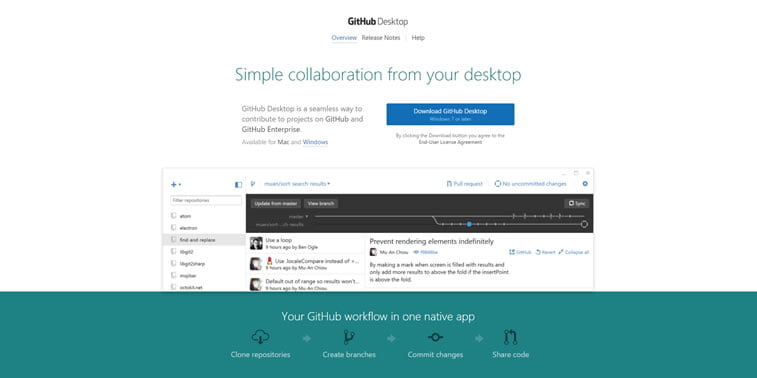 ---
What about you? What project management tool does your team use? Have you ever worked in one of these, and which one do you prefer?
Read more: