Project management requires some kind of teamwork, but often it happens that we have projects where even one person may be difficult to manage.
If the project is very simple, then to-do list can be a good solution. But if you have a complex project, it is not possible to achieve maximum efficiency without proper project management tools.
We did a little research and came up with some interesting tools that you can use for your future projects. Feel free to share your experience about project management tools that you use for your projects in the comments.
Wrike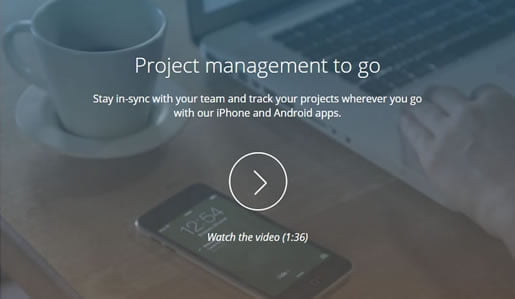 Wrike is an online tool for collaboration and project management in real time, which allows team members to communicate and monitor project at any time from any location. Wrike project management software allows you to set priorities and define clear objectives. This tool has an elegant interface, speed, accessibility for all devices and it is available as Android and iOS application. Small teams up to five members which require only basic functionality can use this program for free, while larger teams may choose the professional version which is paid.
Casual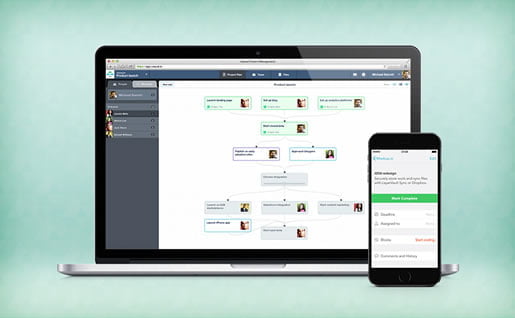 This is a simple visual tool for project management with new interesting approach. It allows organizing a list of tasks in the form of visual flow. This is quite similar to the way we map our ideas and objectives in mind. Planning and drawing flowcharts are very simple. Casual is perfectly suited to all those who have a dependency on any part of the project, because it allows easy visual monitoring.
Vivify Scrum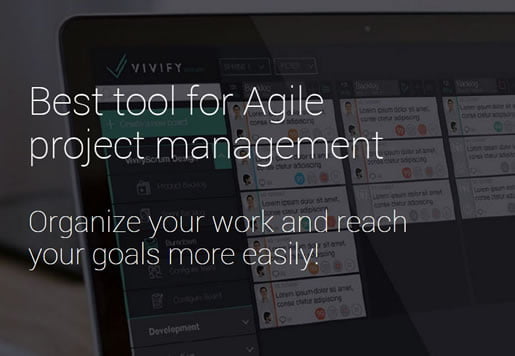 VivifyScrum is single-page application created in accordance to newest design trends. Main advantage of this tool is intuitive approach and usage simplicity. Simple design provides easy following of projects (products) and it offers large number of settings which are suited for requirements of agile web development teams. This tool is completely free and you can test it any time by creating your account.
Evernote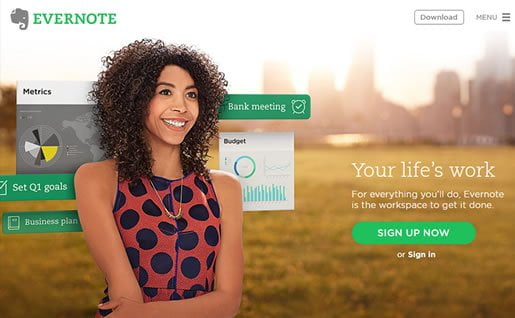 This tool could be considered as large knowledge base and it can be used for managing projects. You can create to-do lists and store all the information like files, notes and ideas. Evernote is very useful for people who already use it for data storage.
Asana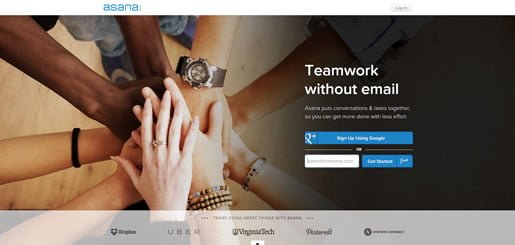 Asana is popular tool which provides managing shared to-do lists. Originally, it is designed for team work, but it can fulfill requirements of projects for one person. Tool is available for free usage, but for advanced options you will have to pay.
Microsoft OneNote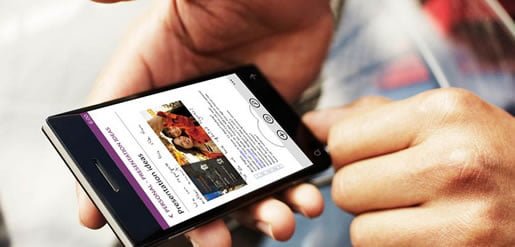 Microsoft OneNote is program for organization with many options and flexible interface, it provides easy storage of all the information about project. Project are organized by sections, each section is for one project. Inside section is created tabs which provides organized storage of all relevant information. OneNote is based on cloud technology and it offers option to share project with coworkers. If any of users make change, it is synchronized immediately so it is visible to other coworkers in that project.
Trello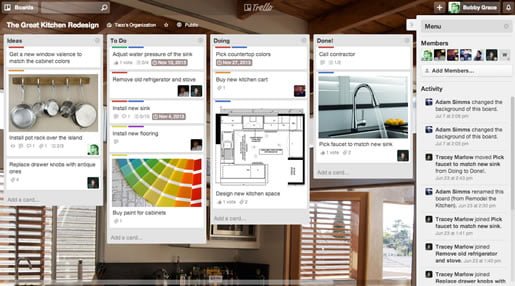 One more popular tool, which is based on Kanban board organization principle. It can be used for team projects and for one man project. Many people use Trello for everyday organization, and it is especially popular for IT projects. It is free and simple for everyday use.