Website is an essential way of reaching new audiences and engaging with potential buyers. Often, the website is responsible for making the first impression of your brand. 
Back in the day, actually having an online presence was enough to boost attention. Nowadays, having a site alone isn't really enough to gain more customers. To boost the number of potential clients and buyers, you also need a well-designed and high-quality site. Otherwise, you are risking losing your leads.
Website design is a massive player in this aspect for several reasons. First of all, it impacts your platform's ranking ability on search engines. Secondly, the design of your site can influence the user, prompting them to stay for longer or to look elsewhere only seconds after landing on the main page.
Finally, web design also influences the number of prospects and leads you are able to convert.
Solid website design usually starts with knowing that is the main action you want your visitors to take. 
To see what constitutes a good design, marketers and business owners should look at the data regarding user behavior and trends. Knowing what users want from a company website can help every business a great deal in coming up with converting designs.
As such, here are the latest trends below, compiled.
More than Half of Users Claim that Contact Information on a Website is Critical.
According to Hubspot's latest findings, around 62% of the respondents polled in the US, having a comprehensive contact us page with all the necessary info is vital.
This is rather simple, yet still, several companies fail to include it on their website. From a certain point of view, a good Contact Us page is one of the most important elements you can include on a business website.
Including an email address, a physical address, and a phone number can all help the people who are looking for ways to contact you for sales inquiries. As such, highlighting the page in the header of other easily findable locations makes perfect sense. 
On that end, clickable contact CTAs (like "email us") that lead to your contact form or email clients can also be a great option. As a matter of fact, having embedded "Contact Us" forms placed throughout your site is also a good idea. This way, your visitors don't need to start looking for your contact info to reach out to you. 
Including More Customer Testimonials Can Help a Website Improve and Grow
According to the same poll, 20% of respondents, testimonials can greatly enhance trust in their prospects. 
Your website is an outstanding opportunity to build trust through showcasing your track record, knowledge, expertise, and satisfied customers. When you get a testimonial, make sure to ask for your customers' or clients' permission and use their actual names.
These are real endorsements from real people that mean a lot to visitors. More than fictional quotes and anonymous testimonials.
Also, if you have pages for case studies, make sure that they follow a concise format, and include an easily readable template that explains the customer's problems and how the company managed to solve them. Also, include the process and, of course, the results.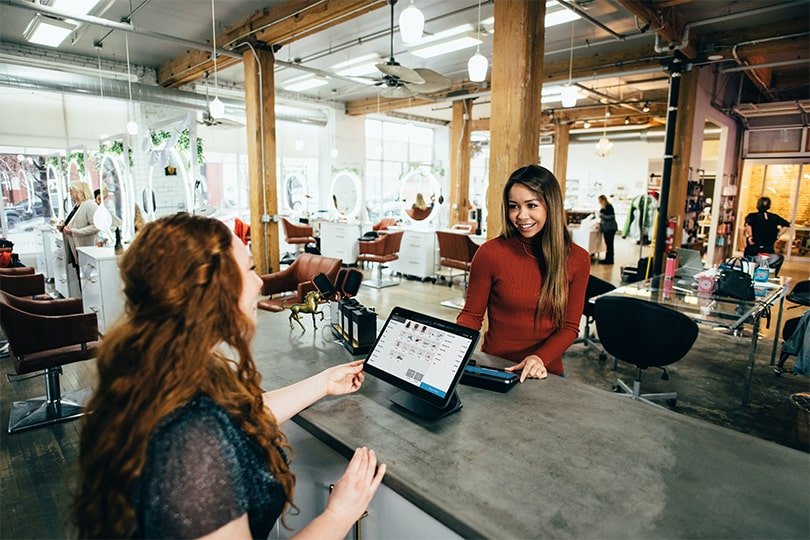 Keep Blogging
Online marketing needs good content, no matter which channels we are talking about. Content is still king, and a quality blog section is an outstanding way to distribute high-quality content that is related to your business. 
On that end, the Hubspot survey shows that around 19% of people believe the blog section is the most important segment of a business site.
Blogs can help you with your SEO efforts, driving you more traffic with the right keywords, increasing brand awareness, and potentially converting leads and converts via valuable and educational content. 
Consider Adding Newsletter Sign-up Options
Around 10% of the polled people state that having a newsletter sign-up button is a desirable feature on business websites.
This way, you offer your visitors an outstanding opportunity to keep being up-to-date with your business. It's also a great way to keep brand awareness high and to increase brand loyalty as well.
Apart from sharing basic information about your company, you can also use your newsletter to launch special promotions and build your email list simultaneously. As long as the newsletter content is valuable, your prospects and clients will respond to it positively.
Make Good Use of Your Social Media Icons on Your Site
These small icons can increase traffic to your social pages. And according to 30% of the respondents, these are highly important aspects of a business website.
When a website manages to drive significant traffic, it's also crucial to link to social channels so prospects can follow businesses there as well.
Social pages are great tools to present a sharper picture regarding brand image and vision, and visitors can even get a better idea about what your business is really about. Also, most people regularly use their social channels meaning they will see your business channels as well.
When it comes to social icons, make sure to include a few of them, especially those that you regularly update with valuable content, 
Use Geographic Details to Enhance Local SEO
As a large chunk of online searches revolves around looking for and finding local information, businesses should be optimized for local search. As a matter of fact, Hubspot's research shows that a company's actual brick and mortar location is a key website component in 26% of cases.
Even though COVID19 managed to prioritize online shopping, offline, physical experiences are still important. As such, you should focus on getting local SEO service, so you ensure showing up in the search results when prospects conduct searches in your area.
When you have one location, the process is pretty straightforward. However, when there are more cities involved, creating several landing pages for each location can make navigation easier for your prospects.
Don't Underestimate the Power of Live Chat
Data indicates that live chat is an important element of website design, with 28% of the respondents highlighting it as a necessary site feature.
While it's true that chatbots won't be replacing people any time soon, they are still valuable for those users who don't like to email or call or just want to ask something simple. 
Simply put, some customers value instant feedback, and installing a live chat feature on the website can be an outstanding way to keep them engaged.
Chatbots are easy to use and install and as the tech of artificial intelligence improves, so are chatbots becoming more and more valuable with better overall functionality.
On the other hand, a lot of consumers find it helpful when they get their questions answered via live chat during a purchase, and the majority of them will also return to such a website and purchase again.
Don't Skip the "About Us" Page
Sharing the brand's story along with highlighting the core company values is a critical element of designing a website as it can play a crucial part in determining a brand's long-term success. As a matter of fact, around 31% of the respondents say that it's the most important element of a website, even more so than blogs, live chat, and case studies.
And it makes sense. If people intend to do business with you, they want to know who you are. An "About Us" page matters a lot but keep it brief since your visitors probably won't spend too much time reading it.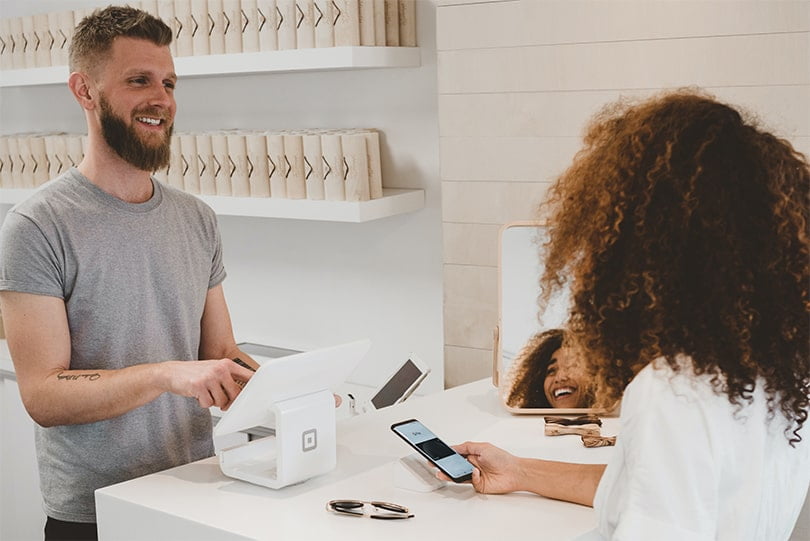 Use Original Product Images and Videos
Customers are incredibly good at differentiating stock photos from original images, especially in the case of products. 
Authentic photos and videos from behind the scenes can help in this area a great deal.
For example, including a few before and after photos following your service is a great way to build trust. In cases where you're area of expertise is something less tangible, you can always showcase your staff and highlight your core values through powerful visuals. 
On that end, videos where you explain your brand's mission and vision can create powerful opportunities for trust-building.
Don't Neglect the Numbers
While these few design elements are crucial for success, you should also consider other design integrations that align with your brand and industry needs. 
On that end, a good homepage is an understandable must, along with intuitive site navigation, mobile-friendliness, readability, and accessibility.
Lastly, analytics are also crucial for success. Your metrics can help you determine the current performance stats of your website and shows your highest-ranking pages. As such, metrics can help you a great deal with tweaking existing designs to better meet user requirements.
And at the end of the day, a lot of it boils down to continuous testing. Only with regular testing can you meet and potentially exceed your visitor's expectations.