Let's face it, building a website isn't an easy task. Not just because one has to know the basic principles of web development and market trends. Also, you have a myriad of alternatives at your fingertips, different frameworks to choose from, different options for content management, payment gateways and literally every feature has an abundance of solutions, and you, a business owner or the head of an enterprise's development team, know which ingredients to pick to cook up the perfect digital potion that will manage to enchant your target audience.
When you have the time to do the research, then implementing the right tools and strategy shouldn't be too problematic, however, when time is of the essence, all those options can be pretty overwhelming.
That's why, in this particular blog post, we will go over the ins and outs of CMS website development, with a special focus on lead generation.
Understanding Content Management Systems
A CMS or a content management system is a platform where site admins manage the overall website with ease, even with little programming and development knowledge.
In a CMS setting the entered info is in a secure base which is then rendered through the framework and the output presided by CSS. Such a platform is perfect for structured data-handling.
On the other hand, when speaking about content management systems, we also have ECMS, a unification of tools, software, and policies that overlook the content. Lastly, we also have WCMS, which is a subset of CMS web app development.
Getting Started With A Lead Generation-Focused Development
Development always starts with a few elementary tasks and not just in the case of lead generation-optimized CMS solutions. Before commencing construction, you need to run a few crucial warm-up laps such as the following:
Research the market:

˜this entails everything, from finding the best CMS platform and trying to see what kind of market the website will be dealing with.

Identifying preferences

: If you will be the owner of the website, you need to be concise about the things you want from your website. As a matter of fact, before actually contacting a development agency, you should have a budget set aside for the process, a budget that's a bit flexible to accommodate future changes and alterations. If you are building a site for one of your clients, you should ask them about their preferences, everything from functionality, to color schemes, and overall sales strategies as they will be all essential in building a solid lead-generating website.

Coming up with the right plan:

˜once you have the right CMS platform and your goals, you need to create an action plan that will accommodate your goals. This is probably the most crucial part, as you will also have to integrate the right lead-generating workflows into your overall strategy. More on this in a second.

Branding:

˜if done the right way, branding is among the most powerful tools one can use for solid lead generation. There's nothing more meaningful in boosting leads than an eye-catching logo, fused with the right brand story, a comprehensive scheme of colors that complement the company's brand vision, coupled with the right design. Typography, brand voice, and the site content should all be cohesive with the company's brand message, aiming toward the ultimate goal: to lure the visitor into performing the preferred action.

Design:

˜great design goes pretty much hand in hand with great sales numbers. That being said, opting for custom CMS development allows you to leave the confines of readymade template ideas that Joomla, Drupal, and WordPress have been offering to cookie-cutter solutions for ages. A good custom design will also entail a customer-centric design, both in terms of navigation and overall website structure. Sorting the information in a way that sits well with the visitor is more crucial than ever and people want to find everything fast, preferably on every device.

Branding through copywriting and content strategy:

to ensure lead generation success, your pages should be written in a voice that's coherent with your branding vision, leading to the desired CTAs. Apart from copywriting, you should also create a content strategy that complements the company's and the website's goals. Apart from being brand-friendly, the content also has to be valuable, SEO-optimized, and crafted in a way that will bring your leads closer to your brand.

Testing and launching

: and when the development cycle nears its end, it's time to do the necessary testing to ensure that the website passes the highest requirements. Testing quality, code units, regression, stress, and load should ensure that the website will perform well and smoothly.
Lead-Generation Focused Custom CMS Platforms VS Cookie-Cutter Solutions
As the vast majority of site visitors aren't ready to become visitors right away, generating leads has pretty much become the bread and butter of marketing. As such, site owners should encourage visitors to become leads first and capture their info for more targeted brand communication.
That being said, lead generation shouldn't only be something that's reserved for social media and PPC strategies. Instead, it should be an integral part of the website strategy, better yet, an essential component of a company's overall digital presence.
In this respect, the problem with most readymade CMS platforms is the fact, that with them, lead generation becomes more difficult than it ultimately should. On the other hand, if you choose a custom option, powering your lead generation ecosystem becomes easier, more efficient, and more prone to success.
So, that being said, here are a few other lead-gen tips that will boost your CMS site's stats: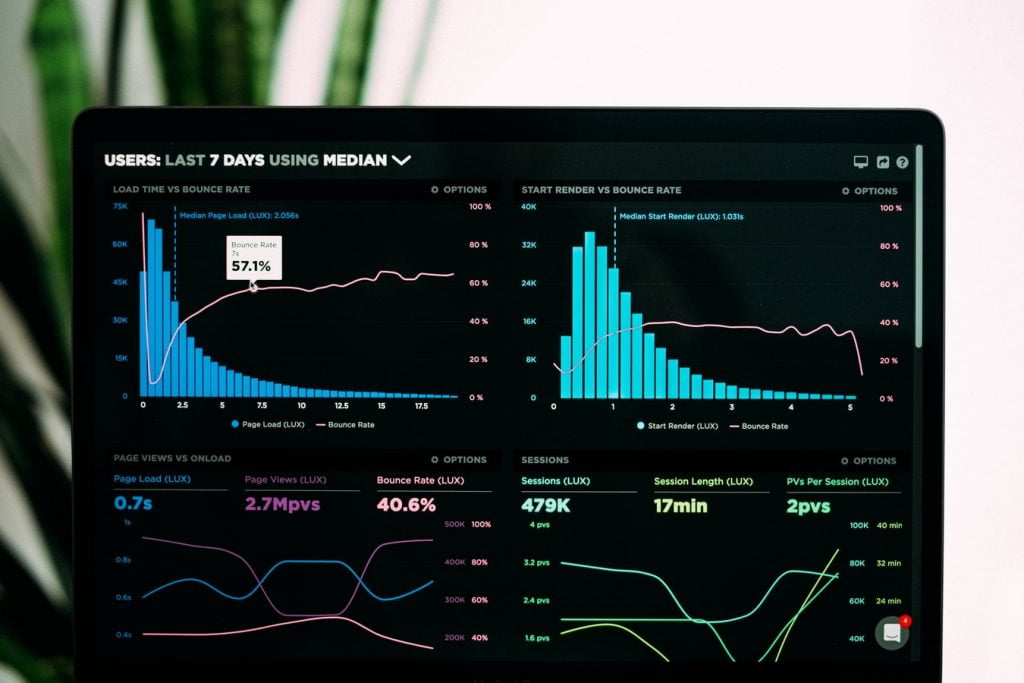 Building Custom Landing Pages
As lead generation and search engine optimization experts will often point out, a simple concept can go a long way in boosting leads: every marketing campaign should have its dedicated landing page. It's a simple and effective philosophy that's based on the idea that consistency is what drives sales. In this case, this means that you need to create a landing page that follows through on what you've promised in your ads.
With pre-made options, you can tackle the difficulties with external plugins (think, LeadPages), however, if you want a consistent and coherent landing page structure every time, having a custom CMS solution is a must.
Automation as Your Biggest Ally
After your visitor becomes a lead, you should provide them with the content they've been looking for, and apart from that, you'll naturally want to keep them interested in your brand/services/products and initiate a relationship with them to turn them into your customer in the end.
To make that happen, you need automated workflows that both notify you when a lead enters your system and sends them the proper form of automated communication that will lead them even further in the customer journey.
The problem is, if you have a template-based system, implementing these automated workflows is incredibly difficult. Because in most cases, the CMS is not connected to the communications platform directly, setting up a system that totally automates all the necessary steps is near impossible or will work but with several bugs ? more than you'd like to deal with.
On the other hand, with a custom CMS development, your website can provide the necessary ?juice? to automate your lead-generating workflows ensuring that all your leads get all the necessary info they need at the right stage of the customer journey.
Designing a Stagey-fitting CMS
If you've read the development process above, then you already know what we're talking about. A website built with a specific purpose in mind will always be superior to a pre-made solution. In that aspect, a custom CMS can be specifically tailored to fuel your entire lead generation ecosystem. You need gated content to spice up the interest of your target audience? Want an email newsletter with special lead subscription features? Webinar registering options, product demo scheduling ? these are all at your fingertips if you opt for a custom solution.
On the other hand, a custom platform enables you to tailor your branding efforts and your lead generation tasks to your liking enabling you to have a cohesive overall online image that's unique to your company.
Don't forget, a successful lead generation comes from prioritizing it in your marketing strategy and seamlessly utilizing it in your digital ecosystem. You might be able to use every trick in the book to catch people on social media and on Google, however, if you fail to turn them into customers on your website, then you're clearly not maximizing your results.
We're not saying that you cant generate leads with pre-made templates. You definitely can, however, they offer generic solutions that don't match your internal ecosystem and won't match the success rate of a tailored custom solution.
---
The Takeaway
Lead generation is an integral of part every solid digital strategy, and if you want to prioritize it in a CMS-based project, there are certainly a few crucial aspects you will need to keep your eye on. Good lead generation itself is a two-folded thing. First, you need to create an ecosystem that will give the right foundation to turn visitors into leads then into customers. Second, you need to mindful of the fact that boosting your sales via lead generation isn't a sprint, rather an ongoing marathon. You need to be prepared to run and maintain automation workflows, add new content and marketing campaigns to hunt for new customers.
Once you have these two checked, the rest is easy. Well, easier.