Every industry, niche, and area of expertise has its own set of challenges from the standpoint of web development, and seasoned programmers and designers alike agree that creating great web apps for education institutions are one of the toughest challenges there are in the digital arena.
Why?
For starters, these websites have to cater to the needs of a large target audience with vastly different needs.
Professors, administrative personnel, present students, graduates, alumni, and future prospective students all have specific needs that they wish to fulfill whenever visiting .edu websites, and what they are looking for rarely overlaps.
Because of their fairly complex nature and these vastly different needs mentioned above, a lot of .edu websites may feel like they fall behind the curve. They seem sluggish, outdated, unnecessarily complex, leaving the visitor trying to retrieve the information they need for minutes without any results.
Luckily, there are a few core educational website development concepts and features that can help to create a proper web app for educational institutions that feels fast, navigates nicely, and above all, enables visitors to get hold of the info they were looking for in the first place.
The Search Function Should Be a Priority
As we've mentioned above, different types of visitors flock to these websites with different purposes and the apps have to deliver and cater to each demand naturally without any holdup or difficulty.
By nature, .edu websites are rather complex, and there's nothing more bothering and nerve-wracking than looking for a piece of information hopelessly or being unable to find a page. Add into account the diverse crowd that visits these websites and if you don't have a practical and handy search function implemented, prepare for disaster.
Just joking about the disaster part, however, you can improve your .edu site's overall quality and functionality if you introduce a comprehensive search function into the equation.
A good search engine within your site will help people:
Find what they are looking for: not just particular pieces of information but generally, people will have an easier time navigating through your website.
Less frustration: in today's day and age, visitors don't stick around. If you don't give them what they want, they will abandon your website within a glimpse of an eye.
Gives your website another chance: a good search function allows for correcting navigation mistakes.
Quicker overall browsing: a precursor to an overall outstanding user experience.
Embrace the Newest Advancements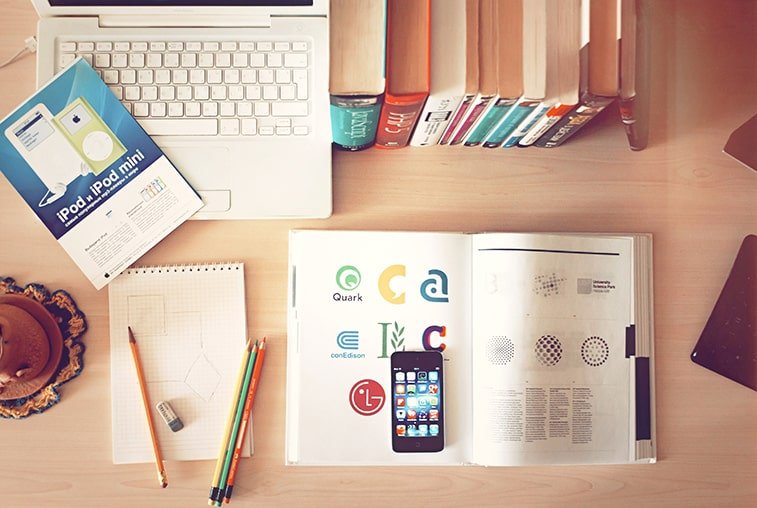 Oftentimes, school websites are looked upon and defined as ?boring?, ?unexciting?, ?dull?, and even ?lifeless?. To break the stereotypes and to immerse your visitors in everything technology offers nowadays, introduce your website to the broader trends of what communication, multimedia, and web design have to offer.
To put it more bluntly, it's time to embrace video, audio, podcasts, live streams, and so on.
After a year of the COVID19 outbreak, making educational content available online has become a necessity for most universities and schools. On the other hand, introducing these video features can be a great way to increase brand value (especially for those websites that aren't necessarily on the .edu path, but are heavy on educational content nonetheless).
Live streams and podcasts might seem far-fetched at first. To kick things off and to familiarize yourself first with online video content, it's a good idea to off with a simple welcome message, a school guide, or a simple montage that showcases everything that's great about the school (or the platform itself, if it's based entirely online).
Later on, site owners can embrace more serious options for video and audio production as well, not to mention there are countless opportunities for being creative.
All in all, embracing video trends can do wonders for your content, online presence, and the way, people see your establishment.
Strive for Visual and Brand Consistency
While a .edu website isn't built for marketing purposes primarily, it should still have a strong brand presence, or at least, a consistent visual and stylistic feel that complements the educational institution's profile and message.
Why?
Well, the first thing new students will see will probably be the website. Apart from that, your website might be the main domain of communication for future and ongoing professional, scientific partnerships, not to mention a go-to communication tool for most departments within it.
Having that in mind, it's only natural to capture online what happens offline. The visual aesthetics and brand value should be consistent on every page, and even on your promotional online materials.
And even if the website owner chooses to give a free hand to all departments when it comes to managing the different pages (or subsites, depending on the platform on which the entire website-ecosystem is built), a coherent and cohesive design feel should still strive to tie the entire website together.
Mobile, Mobile, and Mobile
Chances are, the lion's share of your student's work will be done on desktops and laptops, however, checking timetables, classes, dates, and other important information on the fly will most likely happen via smartphones.
On the other hand, it's 2021 and if your website isn't mobile-accessible, then you are missing out on a myriad of opportunities.
That being said, a responsive design should be high on your priority list (who are we kidding, it should be a default feature), because it will help your students and visitors being up-to-date with everything related to their studies and projects, without having to rely on a dedicated app that might have a hard time delivering good user experience in a heavily content-dense environment. On the other hand, a responsive design offers a full website experience across the board on all devices. As said before, it's 2021, and that's a must.
Create a Memorable Homepage Design
Less on the development side and more in the domain of design, having a well-designed and cohesive, powerful, yet elegant homepage will ultimately play a crucial role in how people who visit your site perceive your institution.
We've already talked about the importance of brand-visual coherency and consistency, and in the case of your homepage, this is even more important.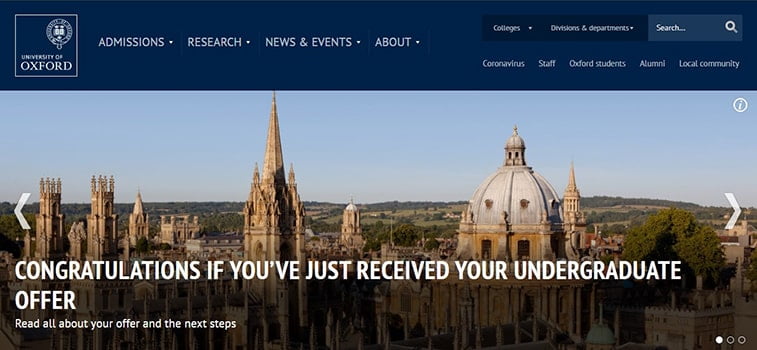 The problem is, oftentimes, all the different departments want to make way for their own ideas, and if all of them get to call the shots in terms of design, the end product will look like more of a traveling circus act and not as a respectable and serious educational institution's web app.
As stated, focus on coherency, visual impact, and powerful branding all across the board, giving special importance to your homepage as it will be probably your biggest station of online traffic. As such, it should serve as a digital canvas where you showcase the highlights of your institution.
Define a Comprehensive Content Strategy Early in the Development Phase
If you have a concrete content plan, your developers and designers might be able to give you more insight into how you can execute and implement your plan the best way possible.
Look at the different options you have at your disposal, formats, and so on. Set up a distribution frequency you can stick to and never look back.
Truth be told, nowadays, content drives the internet, even more than ever before.
Content isn't only for marketing. It can also help you build brand value and establish your website and institution as the leading digital resource for students and scientists alike.
That being said, focus on creating fresh content, refining and refreshing what you already have, and also, don't shy away from curated content.
To get the most out of your content plan, you can also ask for the help of your departments, professors, and experts. They can help you produce fresh content, analysis, research (hey, that's their job, right?). Also, they comb the internet for interesting pieces and topics, breakthroughs, and the latest scientific trends.
It's easier than you might think. The key is getting your experts involved and asking the help of your development/designer team to help you create an optimized digital format.
Create a Personal Experience for Your Users
This might also seem a bit far-fetched, however, enabling your visitors to personalize their experience on your website is becoming the norm.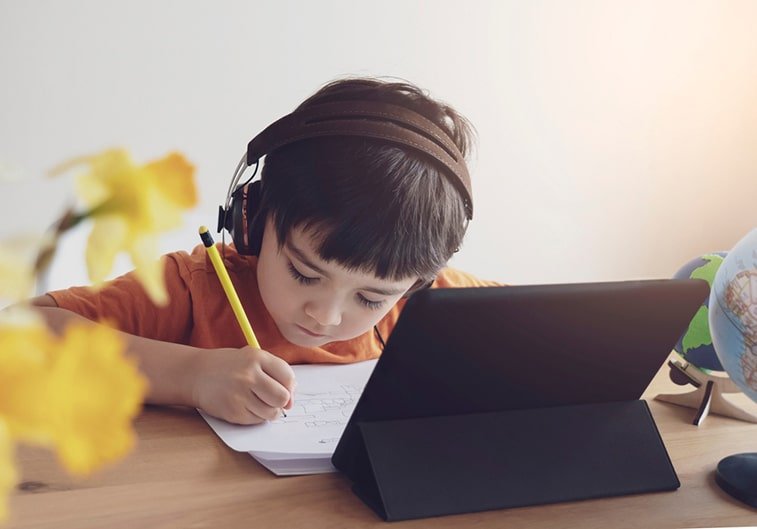 Fortunately, educational platforms can take advantage of this digital trend, and if done right, they can thrive off of this feature.
Remember what we said about the problematic nature of .edu websites? That several different target groups access the site for different purposes? Well, enabling them to tailor the website somewhat to their needs and liking can help greatly in that aspect.
By enabling them to register, create accounts on your site, and letting them customize certain areas (like browsing preferences), customizable ?top pages? options, and more agency over other features, they can have a more refined experience and your developers don't have to come up with a one-size-fits-all solution, rather, leave some options open for the visitors, allowing them to ?create? a website that caters to their needs.
---
Putting It All Together
We could go on and talk about different navigational options (like the endless scroll feature, for example) but by now, you probably have a sharper picture of what are the necessary concepts you need to keep in mind when coming up with a great .edu website.
These websites are usually rather complex as they need to cater to different groups at the same time, offering valuable content and handy information. To make a great .edu web app, you need to make every piece of that information available with only a few clicks.
To keep on top of the trends, you should also embrace new-old formats, like video. While they may seem more on the viral or marketing side of the digital arena, they can give a huge boost to .edu websites as well.
Also, be straightforward with branding, and have a cohesive visual identity across the board. Strive to create a homepage design that conveys the message of an important and well-established educational institution.
Your website must work on all devices. Period.
Lastly, devise a comprehensive content plan that will enrich your website. Good content will help you rank higher nut just in the eyes of search engines but in the eyes of scientific circles and future students as well. Don't forget, content is king. Show the online arena that you're among the best institutions.