Every entrepreneur knows that the digital realm is becoming a more and more prominent marketplace with a vast variety of different platforms and methods to sell products and services. With such an abundance of possibilities, no wonder that business owners have a hard time choosing the ideal platform for their merchandising purposes.In this comprehensive guide, we will analyze all the leading eCommerce platforms to see which one offers the best features and which one is the right choice for your particular business goals.
Marketplaces In The Digital Sphere – A Rapidly Growing Empire
As mentioned above, selling goods online has come a long way since the early beginnings of eCommerce surfaces and today, online marketplaces like eBay and Amazon are at the forefront of the phenomenon with accounting for over half of all global sales online – around $1.66 trillion.
As online merchandise platforms continue to grow and evolve it's hard for fresh business owners to decide which marketplace should be their to-go option. Others simply have a hard time choosing between selling on their own website and a dedicated marketplace platform.
As such, this article will help every business owner to weigh to pros and cons of every platform and method so they can make an educated decision on how and where to sell online in order to achieve the best possible results.
Amazon Marketplace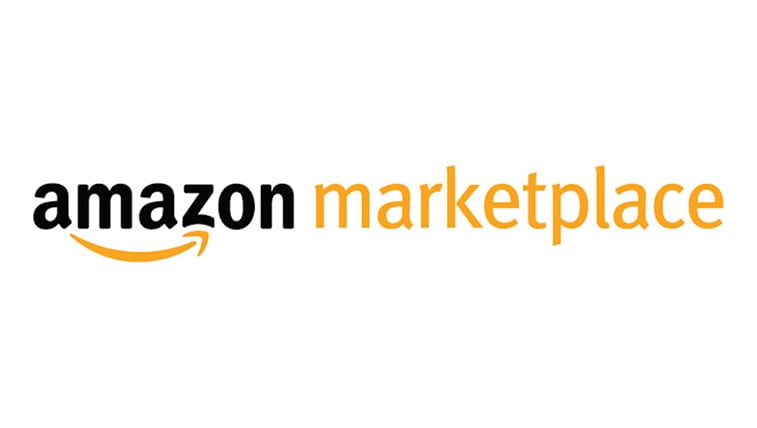 This is the first platform we will be examining thoroughly since it's one of the largest and probably best online marketplaces in 2020 with over a million SMBs (small and medium-sized business) sales in the US alone.
The platform is highly optimized for selling allowing business owners to reach their target buyers fast.
Getting started
Here are the few simple steps you need if you want to get started on the platform:
Decide on your products – The marketplace offers 20 different categories for your products with an additional 10 for Professional Sellers
Get your selling plan – Merchants can choose between two offers.
Create your account – Visit Amazon's interface for seller account management, called Seller Central
List your goods – After you're done with the above, it's time to add your products. With a professional plan, you can add products in bulk, while individual sellers can add one at a time.
Start selling – After your products are all online, it's time to talk business.
Shipping – After each order, Amazon will send you a notification and you can choose either between the platform's dedicated Fulfillment By Amazon (FBA) feature to handle shipping, or you can take care of it your way.
Receive money – Amazon deposits the money you get from selling on your bank account on a regular basis and notifies you each time.
Costs of using Amazon Marketplace
There are two plan options merchants can choose from.
The individual plan – A no-fuss approach, with sellers paying $0.99 per item sold, with additional selling fees. This is ideal for those who aren't solely focusing on only selling.
The professional plan – You can sell unlimited products for $39.99/month plus you have additional selling fees – an ideal solution for those who have sold at the forefront and have the product numbers to back it up.
Advertising options
Amazon offers a wide array of different advertising features to help sellers reach their customers faster
Sponsored products – Ads get featured in search results and product pages for similar goods so they become more visible.
Sponsored Brands – Products featured in search results with your logo and a custom headline. Apart from improving visibility, it can serve as a great tool for boosting brand awareness.
Display Ads – These Showcase your products and brand on websites and apps both on and off Amazon.
Video Ads – Featured on dedicated places across the board.
Custom Ads – Unique experiences for boosting brand awareness.
Amazon DSP – The Marketplace's demand-side platform offers extra tools for buying specific ad placements either on or off Amazon.
Shipping options
For shipping, Amazon offers two distinctive options that we've mentioned before.
The first one, FBA or Fulfillment by Amazon is a feature where you store your products in an Amazon Fulfillment center and when an order arrives, the people at Amazon simply pick your products from the shelves and ships them. They also provide customer service for all products stored.
Fees depend on the dimensions of the product, and you also have to keep Amazon's short- and long-term fees for storing the products, meaning, the longer the products stay at the centers, the more you will have to pay. Apart from these basic features, there's a wide array of different offers, like Amazon Prime shipping, and even free shipping in some circumstances. Also, you can choose from exclusive programs to maximize your selling efforts and even gain access to business management tools to streamline their operations with the fulfillment centers.
Merchant Fulfilled Network (MFN)
Also known as Fulfilled By Merchant (FBM) is a feature that allows direct shipping from your warehouse, business, or home. However, with this option, you are responsible for packaging, storing, shipment arranging, and customer service.
Amazon Marketplace VS own website
Let's see what are the advantages of using this dedicated marketplace instead of your own website and what are the possible drawbacks.
Pros
Fast – Amazon enables you to get started with selling fast, without the often lengthier process of building and launching a website.
Traffic – By default, Amazon already has huge traffic (around 150 million unique visitors a month) so you don't have to mess with SEO services. Driving that kind of traffic is immensely difficult and with Amazon Marketplace, you get it out of the box.
FBA – Amazon's fulfillment management can take a significant load off your shoulders, so it's an ideal feature if you already have your hands full with other business-related obligations.
Branding – With the Amazon Brand Registry, you can protect your products from scammers and copycat sellers.
Cons
Competition – On Amazon, you are highly visible to your potential buyers and so are your competitors. This means that somewhere down the road you will have to use Amazon SEO to keep your visibility high.
A need for flexibility – Having such fierce competition also means that you'll have to adjust your prices from time to time to remain relevant on the market.
Fees – Amazon charges monthly and additional selling fees which can affect the revenue you are making.
---
Shopify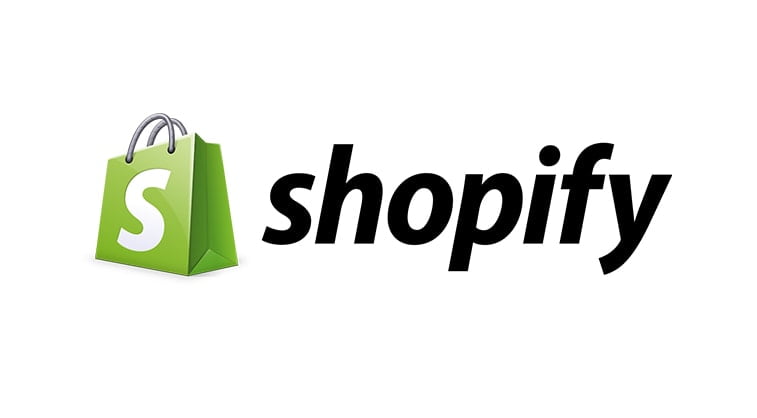 Getting started
 Set up your account – Visit the website, register, and start your two-week free trial. You can also purchase a custom domain (by default, it will look like "examplestore.myshopify.com") or you can connect your existing one.
Select theme – You can choose either from free or paid themes that you can customize to create your ideal storefront.
Add products and install apps, integrations, and mingle with SEO – Import manually and list product names and descriptions or import a CSV file if you are adding products in bulk. After you're done with that, install different dedicated integrations to expand your business. Lastly, consider using different services like SEO or social media to boost your online visibility.
 
Cost of running a Shopify storefront
Initially, the platform offers a two-week free trial which can be a great way to give you a better idea of what's ahead without the need of getting out your wallet. After the trial expires you can opt between five different pricing plans, depending on your goals.
 
Small and medium-sized businesses usually go with Shopify or Advanced Shopify plans that cost $79-299 a month. Larger businesses can definitively benefit from the Shopify Plus plan, but that entails a custom price quote.
 
Ad options
Just like Amazon, Shopify also gives merchants the opportunity to take advantage of different advertising features
Google Smart Shopping – With integrating Google's Smart Shopping Campaigns, Shopify users are able to be more visible. Google pulls the necessary product info then automatically creates ads showing them to relevant audiences in search, Gmail, YouTube, and so on. Campaigns are analyzed and optimized automatically meaning that sellers can rest assured that their paid ad budget is maximized.
Facebook carousel Ads – With Shopify, you can run FB carousel ads directly from the platform, with up to 5 products to boost your traffic and awareness. To top it off, you can also track how your Facebook ads are performing, right from Shopify.
 
Shipping options
In short, U.S and Canadian have access to shipping carriers with pre-negotiated rates and labels that you get with a subscription plan, with you dropping off the package at the dedicated carrier at the scheduled pickup.
 
Also, through your Shopify admin area, you can use different tools that can come in handy with shipping, like return labels and similar.
 
Shopify vs your website – pros and cons
Just as with Amazon, let's see how the two stack up against each other when it comes to product selling.
Pros
Quick- Setting up your storefront is easy, even for those who have never done anything similar.
Unique – With the ability to use different themes, you can create a highly unique storefront that can help your brand stick out from the crowd and boost awareness of you and your products.
Easy maintenance – Since the platform is cloud-based and hosted, there's no need to worry about upgrades or constant software maintenance. Also, being on the cloud means that you can run your storefront from anywhere where you have an internet connection.
Cons
Costs – Shopify, even though has easy to follow pricing, can be a costly endeavor, especially if you are running a smaller online store. In this case, it might make more sense to build your own website or to tweak your existing store.
Not so heavy on content – Everyone in the digital sphere knows that content is king when it comes to generating new leads and sales. Unfortunately, Shopify's default blogging software is pretty basic, especially in comparison with heavy hitters like WordPress.
---
Ebay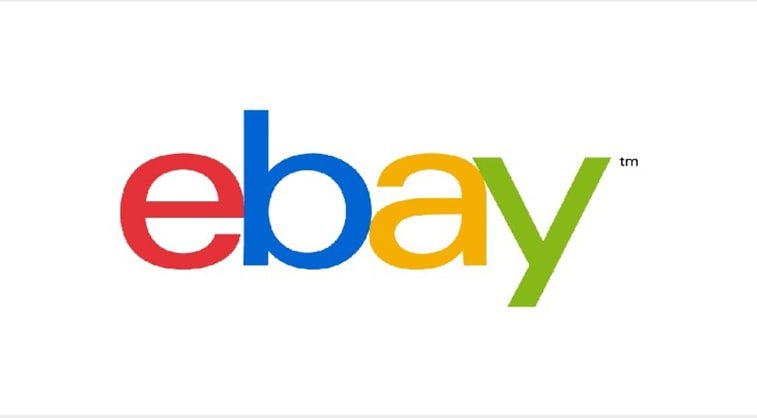 Without a doubt, eBay is and has been among the top online marketplaces for years now, allowing its users to sell and buy everything, like cars, sporting goods, electronics, and more. This powerhouse platform generates around $35 billion in U.S. sales only and now is a global household name.
Selling on eBay
Starting your journey on the platform is pretty straightforward, similar to the processes we've already discussed above:
Create your account – Sign up on the platform to start
Start selling – Click "sell" at the top portion of the page
Create your product list – Publish your list of products
Confirm details and start – Here, you can also add automatic payment options to handle eBay fees.
The costs of using eBay
Individual sellers might end up paying several fees, like final value and insertion fees. The first one comes after exceeding the 50 listing limit (more if you have an eBay store). After exceeding the given number, the platform starts charging you for a set of insertion fees that include
Fee for listing and category
Fee for original listing and re-listing
Fee per listing for creating duplicate auction-style listings for identical items
Fee charged only once per listing for multiple item listing.
The other is the Final value fee. You get charged with this when your listed item sells. This is a percentage of the total sales amount, with handling and shipping charges included. The Final value charge will depend on the items base price, format, listing upgrades, the category where it's listed, seller conduct, and seller performance.
eBay Stores
Merchants can also opt for opening an eBay Store, where they get fee discounts and more free listings on a monthly basis. Those who opt for this also get to use additional tools for business management and product promotion.
Getting started with the store is fairly easy. After creating a seller account you can open one in the Account menu under Subscriptions, where you will need to opt for a yearly or monthly subscription plan. These plans can cost you anywhere from $4.95 a month to $2999.95 based on the options you've chosen.
Advertising on eBay
The platform also hosts several advertising options that allow sellers to become more visible.
Brand awareness – with different advertising strategies and placement options like the "Home Page Takeover" and the "eBay Audience Platform, you can target specific audiences in specific ways
Consideration – get shoppers thinking about your products and brand with different advertising strategies.
Drive Conversions – boost your sales by encouraging people to take action with ad options like "Promoted Listings" and "Search Results Page".
Shipping options
In most cases, you'll need to set up your shipping options, print shipping labels, pack your items, and track the products. However, if you qualify for Fast 'N Free Shipping, eBay can take the weight off your shoulders.
The Pros and Cons of eBay compared to Your Website
Pros
Fast – Just like previous platforms, eBay lets you sell your goods fast without any hassle.
Huge Audience – The giant platform means that there are millions of visitors every month, enabling you to market to a large group of people.
Cons
Payments – All the costs you have to pay for using the platform can add up quickly starting from listing fees and final value fees to monthly subscription plans. If budget's a concern, it's best to calculate your profit margins and overall financial situation before opting for eBay.
Huge competition and no assistance – A huge marketplace doesn't only mean more sellers but buyers as well. On the other hand, you can't really count on assistance when it comes to store management, meaning that you are in charge of product listing, inventory management, shipping, and more.
---
Alibaba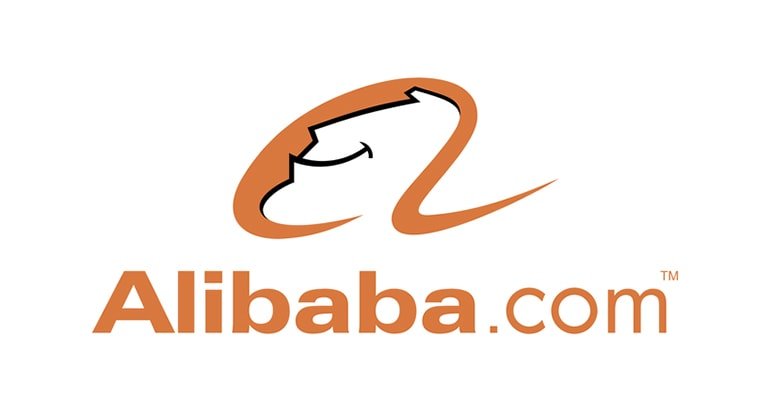 Alibaba, a Chinese eCommerce company also offers an online marketplace with payment services and cloud computing. The platform dominates China's online shopping market (with being responsible for around 80% percent of generated sales) and with hundreds of billions of dollars in online transactions.
How to sell?
Before determining is using Alibaba a better option than using your own website, let's see how efficiently you can start selling.
The process is simple, like with the other platforms. Create an account and start listing on the My Alibaba option on the website.
Costs of running an Alibaba Storefront
With a free membership plan, you can list up to 50 products and the option to subscribe to Trade Alert to get the latest info on buyer requests.
Apart from this, you can also opt for the Global Gold Supplier Membership. This one comes with a fee but it helps you earn more buyers. Global Gold members can choose from different packages and have more features at their fingertips.
Advertising on Alibaba
Ad options can help sellers get more exposure on the website. They can start advertising by signing in to My Alibaba, and click "Display New Products" in the "Products" section. After that, you need to enter the product name you wish to advertise and you need to click "Search". After selecting the matching category, click on "Next", complete the next form, and submit it.
You can also advertise via Trade Alert emails, a newsletter that regularly updates users on trending products, supplier info, and requests.
Shipping options
The platform's dedicated logistics team, Alibaba Logistics provides shipping services in particular countries, and they can either choose between Air Express or Sea Freight options.
Air Express – A cost-effective shipping service for covering greater distances in a short amount of time (5-7 business days).
Sea Freight – With two options (Less-than-Container Load and Full Container Load) you can ensure safe shipping. The first one is ideal for those who look to save money on sea shipping but don't have enough goods to fill an entire container, while the second is for businesses with enough orders to fill one or more containers.
Alibaba vs your website
Pros
Large audience – With 654 million active customers a year, provides great exposure not just on the Chinese but on the global market
Wider buyer option – The platform is ideal for reaching out to B2B and B2C buyers too.
 
Cons
Logistical hurdles and payments – Depending on your location, you may experience logistical problems and problems with pricing and exchange rates. Because of this, you always need to be alert to ensure that your ROI is worth it.
---
Facebook Marketplace for business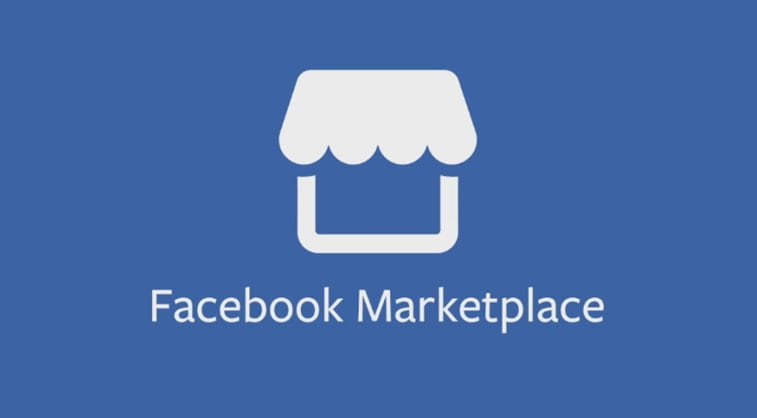 To list your products on Facebook's dedicated marketplace for business, first, you'll need work with at least one of these listing partners:
1. BigCommerce
2. ChannelAdvisor
3. CommerceHub
4. Feedonomics
5. Quipt
6. ShipStation
7. Shopify
8. Zentail
Apart from that, all listings must be compliant with the platform's Community Standards and Commerce Policies. Also, this feature is being introduced gradually on a global scale, so it might not be available to you currently.
Costs
One of the greatest perks regarding this platform is that Facebook does not charge you inventory listings, but you may need to pay fees by the listing partners listed above.
Advertising options
For Advertising, you can use Facebook Ads Manager to create dedicated Marketplace ads.
By going to Ads manager, you can choose your general advertising goal, destination, then you need to define your audience and targeting. When you are done with that, choose Automatic Placements. You can't use the Marketplace as single ad placement, meaning you must also include News Feed – something you need to mind if you opt for the other option, Edit Placements. When that's done, set your budget, schedule the ads, and choose their creative format. Once that's done, place the order and wait for FB to approve the ad.
Shipping
On the platform, sellers are responsible for shipping, and orders must be shipped in 3 and received within 7 days, with returns accepted in 30 days.
Facebook Marketplace for Business vs Your Website
Pros
Free display on your page – A free, simple, and effective boost for both your brand awareness efforts and products.
Facebook – The ability for buyers to purchase your products without leaving the most popular social media platform significantly helps in streamlining the entire conversion process and makes buying from businesses even easier.
Store Advertising – You can create custom ads to display on the Marketplace to get more eyes on your goods and to boost your sales.
 
Cons
Competition – As with other popular marketplaces, the competition will be more direct and fierce.
Can't get around listing fees – While Facebook does not charge business to use the Marketplace, listing partners will and working with them is highly recommended.
Limited Access – Since it's a new feature, it's not yet available everywhere.
---
Your Website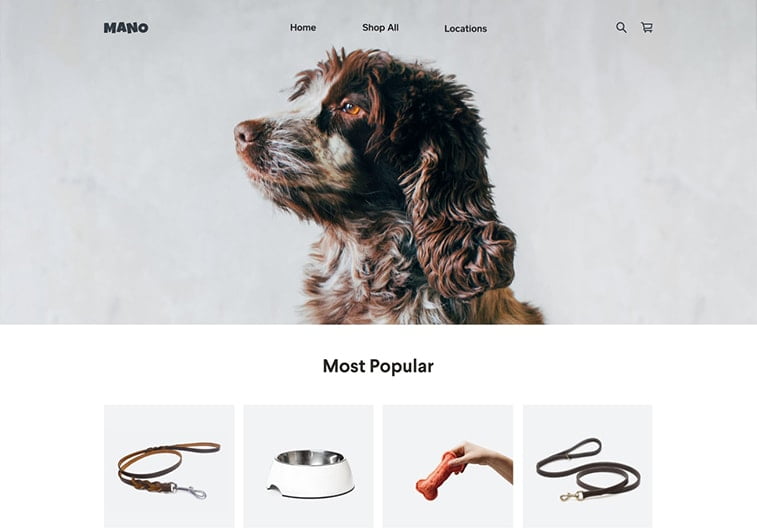 There has been a lot of talk about different marketplaces but let's not forget the bread and butter of your own digital ecosystem, your website.
The truth is, most businesses get the best results out of running their own online storefronts and selling there. On the other hand, a lot of small businesses don't use eCommerce functionalities yet, meaning there can be great opportunities waiting when it comes to covering online selling space with your own website.
How to sell on your website
Without going into details, the fastest way to start selling is by creating a website or updating the existing one.
After that, you should
1. Select your hosting options
2. Register your domain name
3. Design your website
4. Get an SSL Certificate
5. Set up your merchant account
6. Set your pricing and product lists
7. Create an inventory and shipping management protocol for your products.
8. Promote your website and goods via digital marketing strategies.
Building and launching your own online store is no easy task but a great development agency can take care of the lion's share of the work and hand you over a totally functional site tailored to your needs.
Costs of selling on your website
While selling on your website can be a bigger investment upfront, for most SMBs it's the best option in the long-term. The price of building your website will mostly depend on the features you want to have and you will also need to take maintenance fees into consideration. It's best to get custom estimates before diving into the project so you can get a better idea of what you can get for your budget.
On the other hand, you will also need SEO services to become visible on the world wide web, and in the long term, Search Engine Optimization services are worthwhile investment since they can help you with literally putting your business on the map.
Advertising
In order to get the most out of your website, proper advertising strategies should also be integrated into your overall sales tactics, meaning that you can highly benefit from paid ad campaigns on Google Ads and social media platforms to additionally boost traffic to your website, generate leads, help build brand awareness and recognition, and ultimately, close more sales.
Dealing with all this can also be confusing and overwhelming so hiring a digital marketing agency can help you with coming up with the right marketing strategy that aligns perfectly with your business goals and helps your company grow.
Shipping options
When we're talking about shipping, you should know that on your website you're responsible for order fulfillment and shipping.
Here are a few tips that might help you get started:
Rates and methods – You can opt between passing the full shipping cost to buyers or you can use either a free or a flat-rate shipping approach.
Product weight, size, and packaging – Record product weight to offer more accurate shipping fees. As far as packaging goes, you can get packaging from carrier companies like DHL, or invest in your own branded packaging.
Also, you will need to come up with a return policy and customer service options.
Your own website pros vs cons
Pros
Better control over pricing and no competition – Selling on your own platform gives total control over your pricing. Still, you can monitor the prices your competitors offer but you have greater autonomy on a web application that's dedicated to your brand and products exclusively.
No Third Party Platform – Running your own website means you can choose whether to use SEO services, website maintenance, automation marketing services, and so on. While these are all costs you have to pay too, they are all investments in your website, not regular fees to use somebody else's platform.
Cons
Experience – Setting up a website by yourself takes time, expertise, knowledge, and experience. If you don't know the first thing about web development, hiring a web design agency should be your first step since otherwise, things can go south on your project very fast. However, with a professional team by your side, you rest assured that they will set you up with a beautiful site with great functionality.
Lack of Traffic – If not using SEO, you can almost become invisible to your audiences next to the huge third-party platforms we've discussed above. To stay afloat and to have a steady conversion stream, you need to drive consistent and quality traffic.
Earning buyer trust – Putting yourself on the map without a huge name like Amazon behind you can be a daunting task. You need a coherent and well-thought-out brand development strategy to raise awareness and to initiate a relationship between your audience and your business. You also need to have great products, shipping, and pricing options, along with impeccable customer support.
---
Finishing Thoughts
 When it comes to selling online, there are literally tons of options, as you can see. Every marketplace has its own benefits and drawbacks. Some offer better shipping options while others are simply cheaper or more convenient to use. Lastly, you'll always have your website that might be more demanding at first, but for most businesses, it remains the best digital investment.
In the end, it all depends on your business goals, current needs, and budget. For some, choosing a dedicated marketplace will be the ideal option, while others want total control over their online storefront and will build their own website.