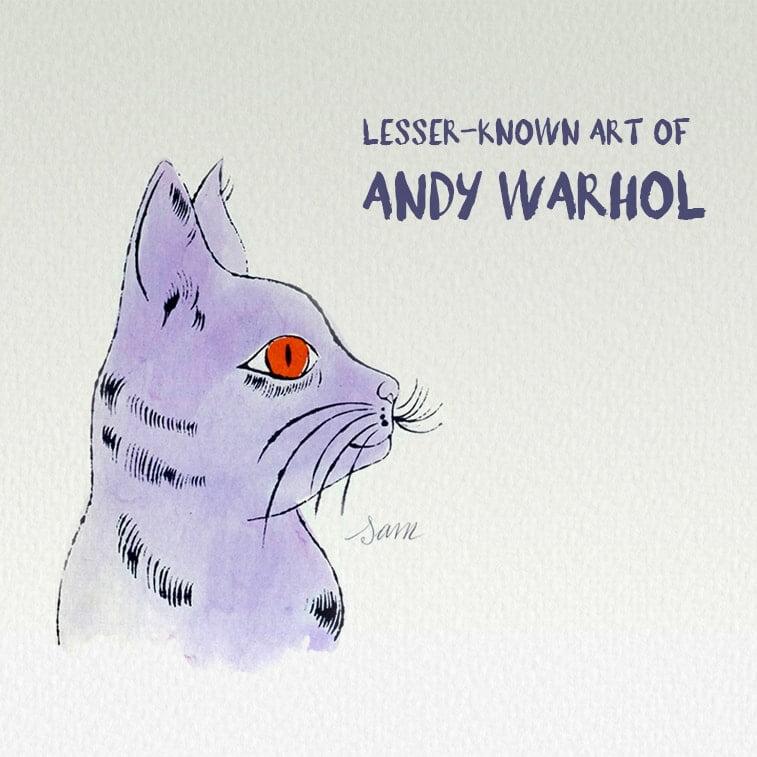 Happy birthday, Andy! Thank you for your uniqueness, your creativity, and all of the inspiration you gave us. Thank you for imagining outside the box and not being afraid to experiment and constantly question the normalities of our society through your art.
As you can all assume, Andy Warhol would celebrate his birthday on this day. Born on August 6, 1928, he would have turned 90 today. So, with an insight into the plethora of his many talents and a tremendous treasure chest of artworks, we would like you to join us in the celebration of his artistic legacy.
We all know about Warhol's iconic Pop Art images of pop culture icons. We know how much the Campbell's soup can was inspiring to him. And we all know that he was a manager, producer and the album cover designer for the rock band Velvet Underground.
But, did you know that Andy Warhol was actually one of the pioneers of digital art as well? And do you know who was his model for the first computer-made image that he created during the live performance in 1985? That is right, it was Blondie's singer Debbie Harry.
It happened during the launch event of the Commodore's Amiga 1000 computer at the New York's Lincoln Center. Warhol was there, sitting in front of the computer on the stage, creating a piece of digital art with a scanned image of Debbie Harry, while she was sitting across the table. After that, all of those Amiga computer arts went missing for almost 30 years. But luckily, some of them were found on a flopy disk and successfully recovered by an artist Cory Arcangel in 2014, so now we can see these experimental digital works as well.
Besides that, there is going to be an exhibition called Andy Warhol: From A to B and back again at the Whitney Museum of American Art from November 2018 to March 2019. It is going to be the first retrospective of Andy Warhol's art organized in the U.S. since 1989.
More than 350 works will be presented, with many of them gathered together for the first time, and some of them never shown before.
"His repetitions, distortions, camouflaging, incongruous color, and recycling of his own imagery challenge our faith in images and the value of cultural icons, anticipating the profound effects and issues of the current digital age."

– Excerpt from the official announcement for the upcoming exhibition at Whitney Museum
If you happen to be somewhere near the Whitney Museum at the time of the exhibition, do not miss the chance to visit it. And until then, take a look at our collection of the lesser-known artworks created by Andy Warhol, including digital art, abstract paintings, drawings, self-portraits, commercial ads, fashionable illustrations, and some of the less publicly exposed portraits. Enjoy!
---
If you love Pop Art, take a look at these articles as well:

Latest posts by Nađa Božović
(see all)