Architectural photography is a genre of the eighth art which features buildings and large construction work. Ever since the first architectural photo appeared in 1835 starring a latticed window in Lacock Abbey, photographers have been trying to mirror the society's appreciation of architecture and its cultural significance.
Since then, building design has changed significantly and now we see many creative photographers showing their view of the bigger picture. One such photographer is Viktor Jan, who has a keen eye for urban architectural wonders.
Viktor Jan is a young designer and photographer from Novi Sad, currently situated in Belgrade, Serbia. During his childhood, he got interested in photography and arts, which brought about many successful photography sessions shot in Novi Sad, Belgrade, Chicago, Vienna, and other European cities.
In this blog piece, we present you an interview with Viktor talking about his project Urban Legend: Chicago, with the entire story behind it.
If you want to see more of his works, make sure to follow him on Behance and Instagram.
---
PS: Hi, Viktor, so nice to have you here! Thank you for taking the time for this chat.
VJ: Bonjour! Thank you for having me here. In fact, this is the first interview in my career and I must say that I am so happy and excited for sharing my story with you guys.
---
PS: Since we do not want this to turn into another boring interview, we have decided to start casually – in medias res. Can you tell us what took you to Chicago?
VJ: That is one interesting story. When I was a child I loved watching cartoons, such as Tom and Jerry, Bugs Bunny, Duck Amuck and other Warner Brothers heroes. When I was 5 years old, one of my favorite childhood movies was Space Jam, starring Michael Jordan. My parents have told me that he was a big basketball star in America and that he played for Chicago in NBA. I decided I want to be a great basketball star when I grow up, just like him. When I was 12, I started listening to rap music, which also comes from the streets of America. I played basketball for a few years until I had to quit for health reasons. After having realized that I would never become an NBA superstar, I decided to go into the arts. My grandfather is a painter and my father is a graphic designer so, besides basketball, I've always been interested in arts so I said: "Ok, I'm gonna be a famous artist then."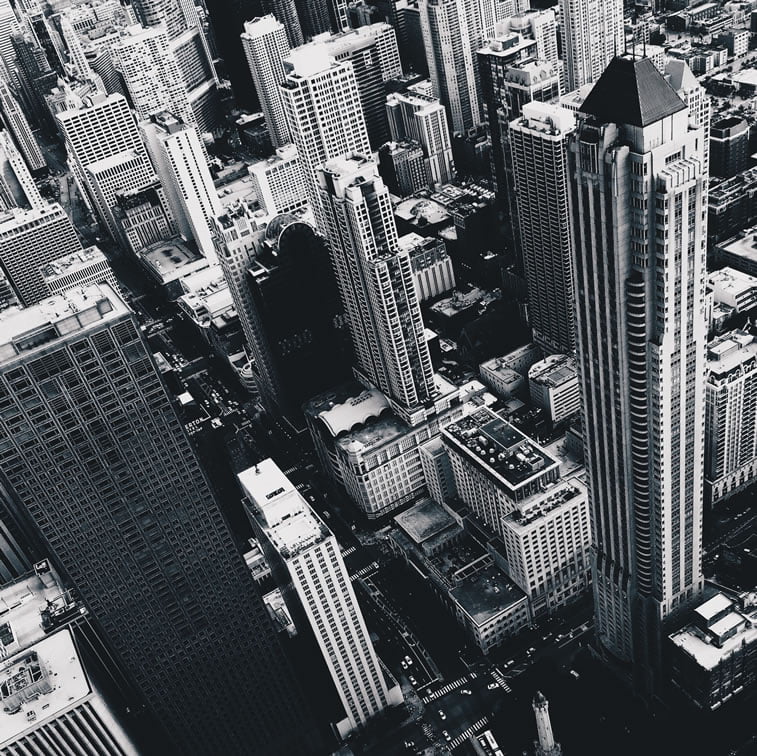 Years have passed, I graduated from High School of Arts, as well as the Academy of Arts. In the meantime, I learned a lot about the European and American culture. I fell in love with architecture, tall powerful buildings, jazz and funk music. Whatever interested me and whatever I liked – it originated from America. Of course, there is another story about my passion for the European culture.
Three years ago, when I was 23, I finally managed to achieve one of my life goals. For the first time I flew to Chicago, the USA to find work during summer break. I remember saying: "Nice, I'm 23 and I came to Chicago to ball like Jordan." It's such a good feeling when I put my headphones on, play the music that I used to listen when I was younger, and walk down the streets in this jungle of buildings. I was so happy and excited because I thought that I'm on the right way to realize my dreams.
---
PS: Your followers will probably notice that the Chicago project belongs to a series of black-and-white photos you have been doing for years now. What motivated you to start the Urban Legend series in the first place?
VJ: That's right, Chicago belongs to a black-and-white series. In fact, it was not even entirely black-and-white, but rather I used a bluish filter. As I previously said, when I studied art history back in college, I fell in love with architecture and started looking at every object from a different perspective. I tried to see life in every piece of construction work. Although buildings are static, monolithic, and usually cold gigantic objects, I still manage to see life in every one of them. In some I see happiness, in other depression, blues, peace and quiet, power; this largely depends on the style and the age the building was constructed in. This is how the series got their name "Urban Legend" – however, the legend doesn't refer to me, but to the souls of the buildings which stay there forever.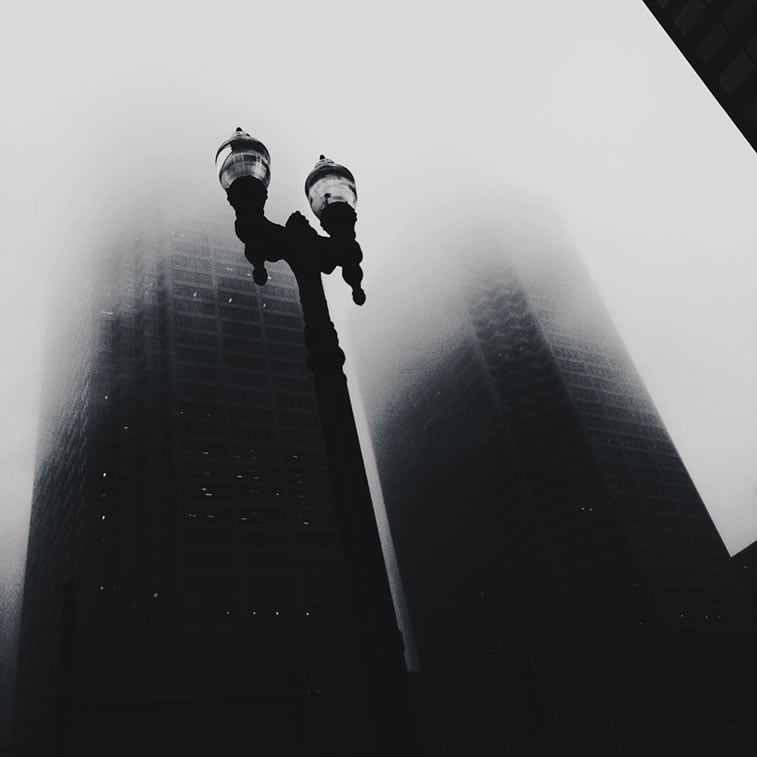 ---
PS: Where exactly do you find inspiration for new projects? And how long does it take to switch from one project to another?
VJ: Everywhere around me, I find inspiration, both in my life and in the lives of other people. I get stimuli from famous and not so famous people, from emotions such as love, happiness, sadness, and depression. Urban environment, as well as nature. The point of this is to find something extraordinary – wherever – and turn it into a creative piece and leave a mark which stays after you.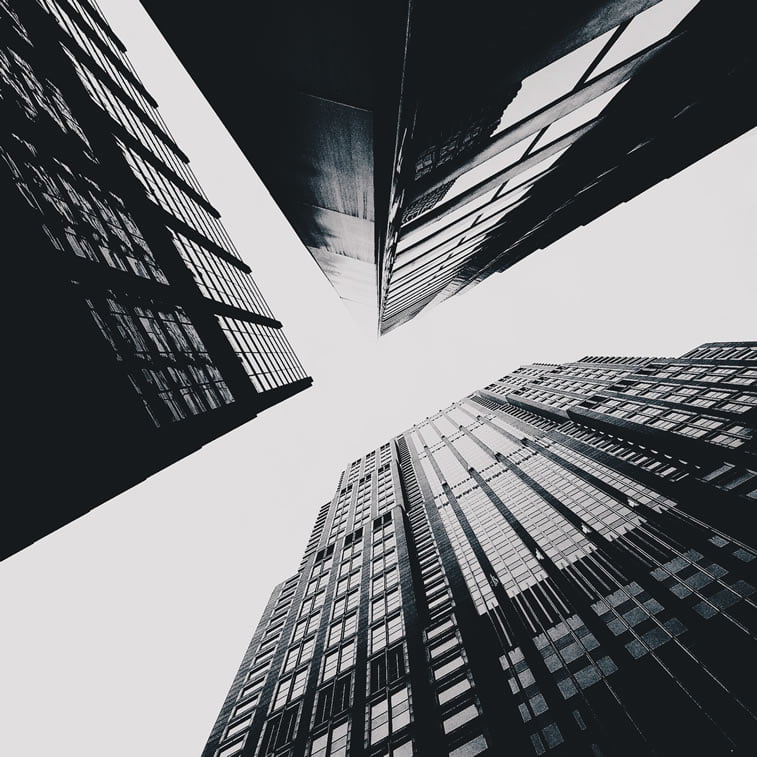 When it comes to switching between projects, it does not require so much effort for me because I usually work on many different projects at the same time. No matter if it is music, photography, design or video production – the real question is how much time I am willing to invest in myself. I do, however, always try to give my max, no matter how much time it takes.
---
PS: Since you come from Serbia, which was largely built and reconstructed during the socialist period, have you noticed some architectural challenges here, in Novi Sad, Belgrade or elsewhere?
VJ: Yeah, it is particularly noticeable. Especially now that I moved from Novi Sad to Belgrade, that is New Belgrade, where this difference in architectural styles between the old town and the new blocks is enormous. I totally support both the old and the modern eras, however, there are moments where you see a modern building in an old area, and it seems that it doesn't fit. This can be bothersome, not to me only, but to other people as well.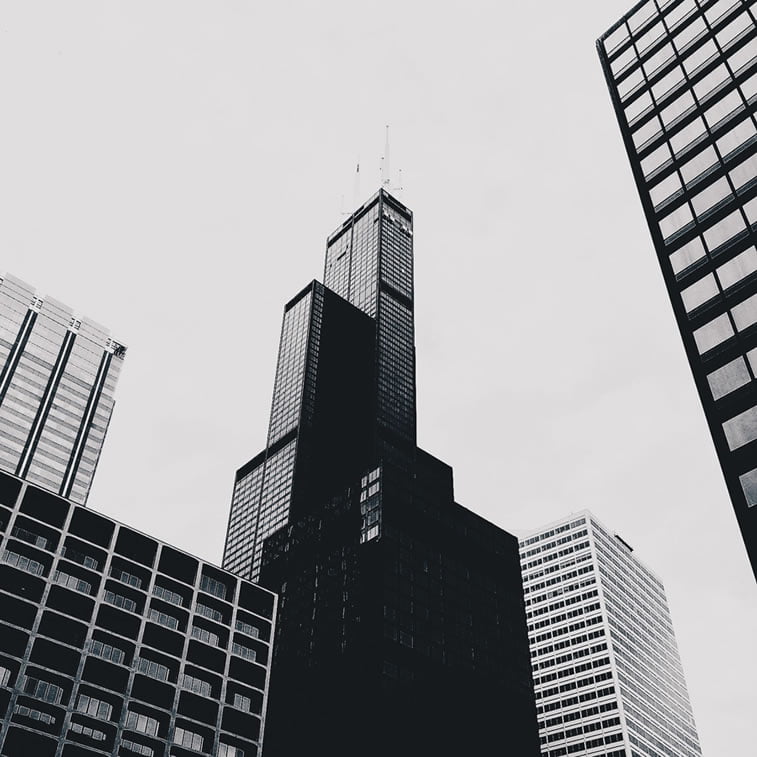 For example, Paris fascinates me because its old buildings have been maintained throughout the years, so they now appear brand-new, whereas the new areas have been built later right next to the old city lore. So, there are basically two cities of Paris: one old and one new.
PS: We have noticed you have a keen eye for visual composition. What is your biggest challenge for taking photos of skyscrapers?
VJ: Hmm, well, I'm not sure what the biggest challenge for me was, because I try to give every project my fullest attention. I don't think I'd call them challenges; it's just a journey through life, all the photos come along the way and the only thing that matters is to not look down for a nickel, but to look high up above because that's where magic is.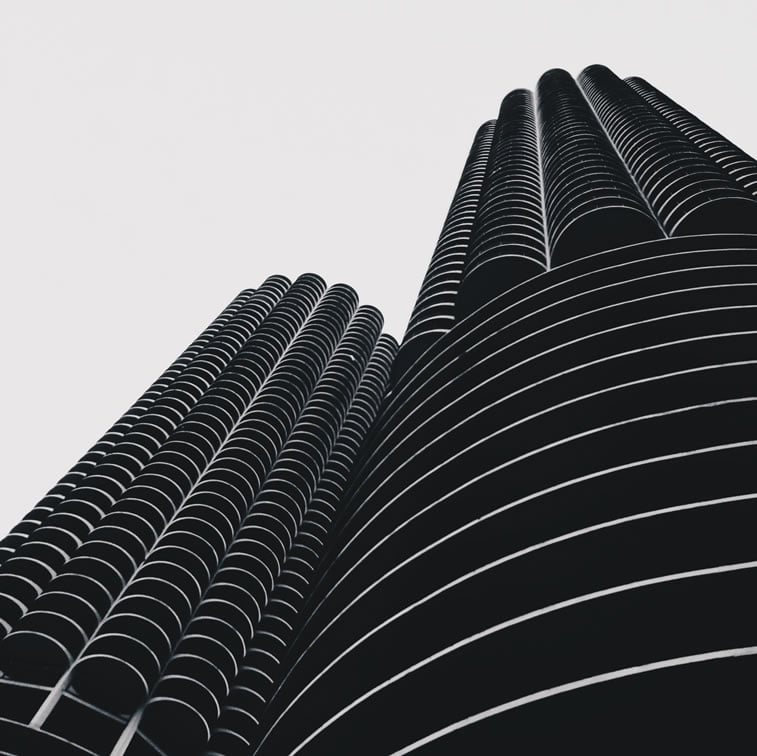 ---
PS: Who was your role model during childhood and do you have a favorite photographer now?
VJ: Maybe this will sound silly, but I don't really have a favorite photographer, nor a designer, because there are so many of us today. I do find some more interesting than others, but I can't really say I have a favorite one. What I've always found heartwarming were life stories, so if I really need to say who my idol is – I can say that it is Andre Romelle Young (Dr. Dre), a music producer. I find his life story fascinating and for quite some time now I've found his artwork stimulating, even though music is his main field of work. I try to look up to him and do as best as I can in the areas of design and photography, and even music and video.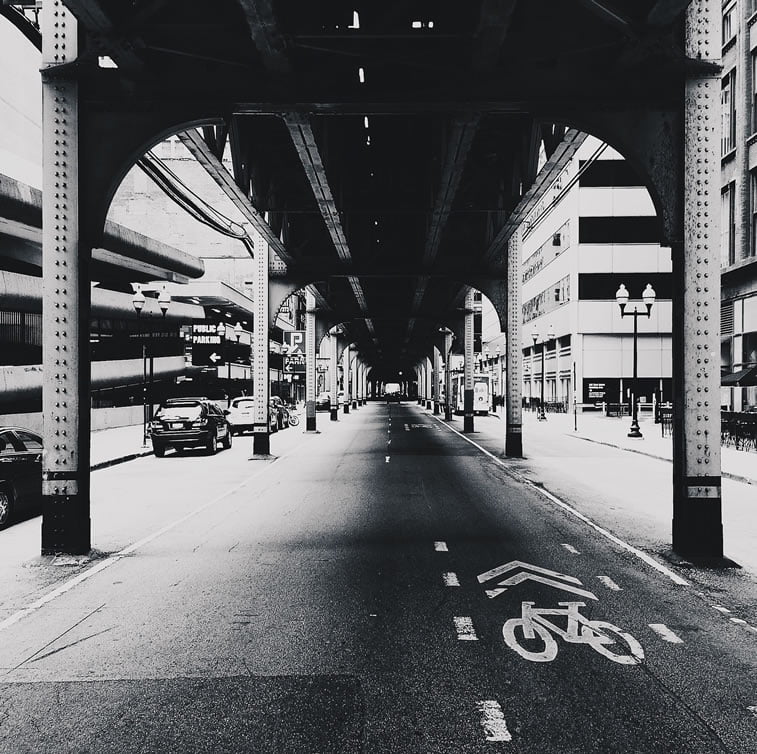 I also love Salvador Dali. I love his attitudes, the freedom, and nature which aroused him to dare to do anything, which is why he was considered a madman in his lifetime. His freedom motivates me to distance myself from fear of publishing a piece of art some may find ridiculous.
---
PS: How would you describe your personal style?
VJ: I'm not sure I adopted a style per se, but rather love experimenting with different techniques in different fields. What connects everything is that the end-product must be nice and tidy, whatever I do needs to look appear as if it was made by a machine. This often annoys me, because those little details can be invisible to the eye – but I can't help being so neat and tidy.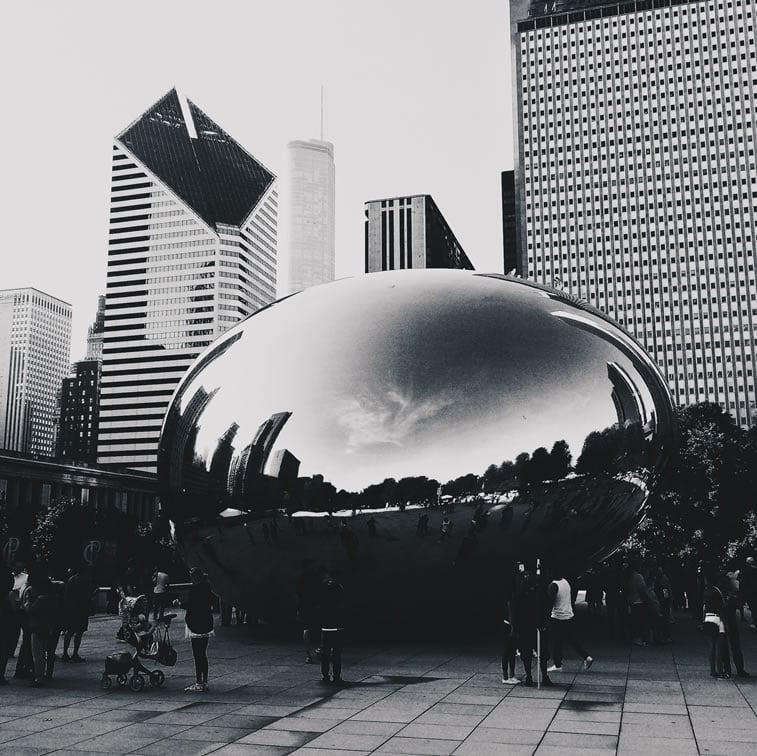 ---
PS: In the age of Photoshop, photo manipulation, and special effects, what do you think is at the core of good photography?
VJ: My father once told me: "Look sonny, they can improve those fancy programs and effects forever, but they are not worth a thing if you don't have the eye for it. They can see a stain on the wall and nothing more, but you will see a smiling woman. This doesn't make you crazy; it just means you see more than them." I believe in every word he said and would like to add that the eye and the feeling are what always mattered and what will always matter in the arts, not only in photography but also in design, architecture, music, etc.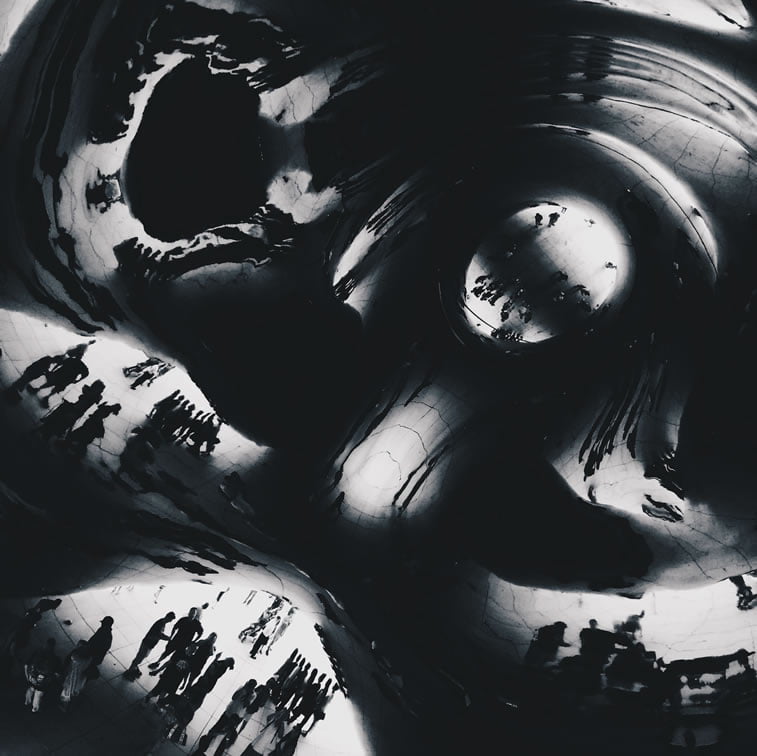 ---
PS: Is there anything else you would like to share with our readers, something nobody has ever asked you before but you wish to share with the world?
VJ: People always ask me: "How do you manage to accomplish so many things? Having a full-time job where you spend the majority of your day, and all the different projects, plus having a private life?"
I believe that time is not a factor in the things I do; what matters is to live what you feel and what makes you happy and pushes you forward. I don't want to sound like a life coach here. All the hype and the philosophy in general – that you have to be positive, happy, and the best version of yourself to succeed – these things really matter, but unfortunately, this philosophy is so commercialized. So one day, people decide: "Ok, I'm going to be the best version of me today," and in the following couple of hours their dreams shatter so they go back to the old self.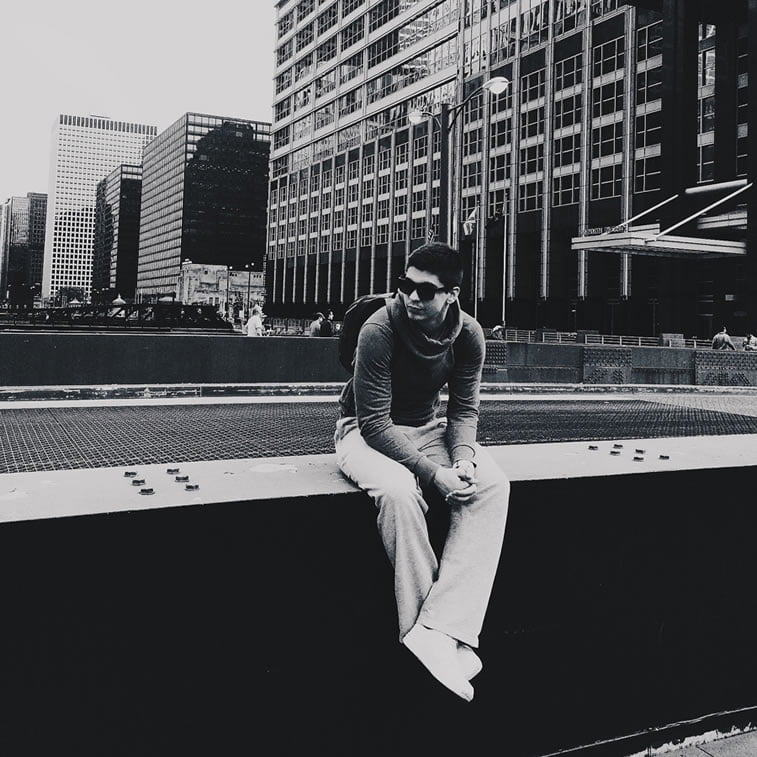 It is very important to set a goal and try reaching it step by step. The secret ingredients are patience, persistence, steadiness, optimism, faith, hope, peace, and love. Use these to spice your life up and I'm sure you'll be well on your way to success.
---
PS: Thank you so much for this interview. We wish you lots of success in your future career.
VJ: And thank you once more for this wonderful talk! I hope we will have the chance to chit-chat again sometime in the future. All the best!
---
Like this artist? Here are some more inspiring photographers: