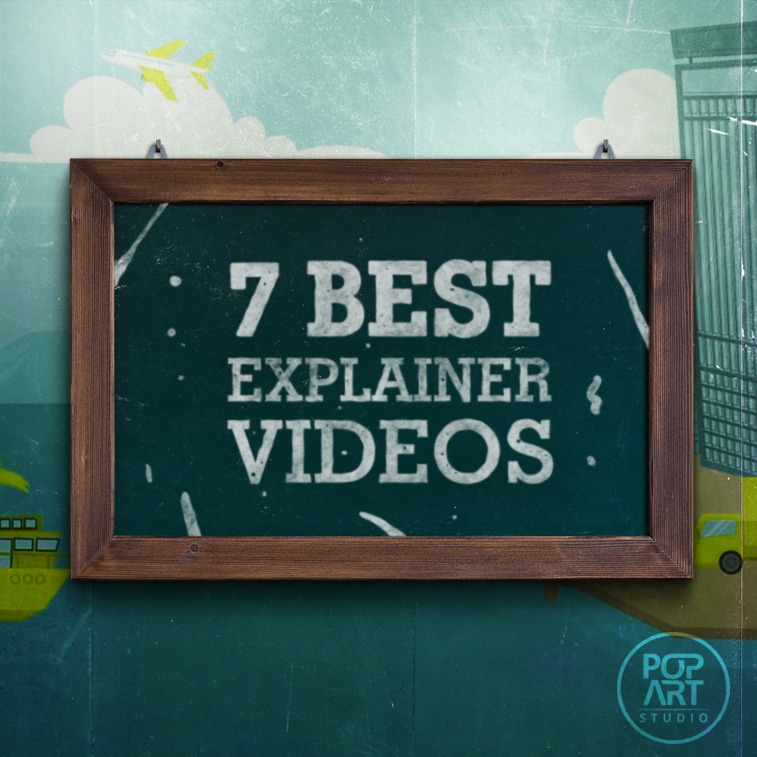 Explainer videos have become hugely popular lately. They are usually friendly, non-imposing and easy to comprehend. Here we will explain what animated explainer videos are and present you our choice of seven best explainer videos.
---
What is an 'explainer video'?
Explainer video is a kind of a tutorial in the shape of a promotional video which is there to solve a problem a person may have. What is particularly peculiar about them is that they are usually animated in 2d, so they look like a cartoon, but for bigger kids.
Explainer videos are very useful to brands because this way they can reach wider audiences via video promotion not longer than 30-90 seconds. This length is perfect because it keeps the attention of the viewers without boring them. All it takes is to have a solid idea of what you want to present, put it together with the help of an animation studio, record a voiceover, and further promote it on social media.
Here are our seven top picks for old and new 2d animated explainer videos. Tell us which one you prefer in the comments section below or on our Facebook page.
---
7 best animated explainer videos
CleanMyMac
CleanMyMac is an application for Macintosh computers which helps deleting unnecessary files on Mac OS X operating system, and this was their explainer video.
---
Rise-to
Tise To is a job-seeking website and this animated video was their video tutorial.
---
YouCaring fundraiser
YouCaring is a free fundraiser website which helps people raise money for causes. See their interesting explainer video.
---
SpeakOn Chat
SpeakOn Chat is an iTunes app which can retrieve your mistakenly sent messages. See how it works in their video tutorial:
---
Mint
Another iTunes app, Mint is a useful money manager app who used animated video explainer technique ages ago – way back in 2010 to teach their potential customer how to use the app:
---
Pinterest
Another oldie, but a goodie. Back in 2012, Pinterest also created an animated tutorial video – check it out:
---
PopArt Studio 2016 explainer video
This post could not pass without us promoting our work a bit. We are not saying our explainer video is the best, we just invite you to see for yourselves. Take a look:
---
Like this article? Read more:
Dedicates her time to learning about better means of communication, translating knowledge into practice, and is a passionate reader.
Latest posts by Vesna Savić (see all)