It's no longer a secret or surprise that the COVID-19 pandemic changed everything. Moving our lives and jobs to the digital realm during lockdowns created new expectations, standards, and needs. 
Internet use increased by 70 percent, and people changed their habits to adjust to the new reality. Instead of going to shops and markets, we ordered food online, saw friends via videos, and finished our assignments in virtual offices. 
That also increased the need for a more efficient and attractive web design. The early 2010s are long gone, and having a chaotic and unappealing website is a big no-no. 
People spend more time online than ever, making it necessary to provide consistent and easy-to-navigate experiences. That also affected the workload of companies and professionals in this niche. 
Most receive more job proposals and requests than in the pre-pandemic era, but it can be challenging to complete every project successfully. Because of that, they must choose their clients and assignments wisely. 
Or they can outsource web design and entrust their work to industry professionals. 
What is Outsourcing?
Even though people often think of call centers with offices in faraway destinations when discussing this practice, that isn't always the case. The concept of outsourcing has expanded over time and now encompasses various industries and professions, including custom web design services. 
This practice centers around a third-party service provider (e.g., a web design agency) to complete a project or a task. Everyone can turn to it occasionally, although companies typically have more work requiring external assistance.
But individuals and small businesses can also benefit from outsourcing and reach out to an agency to help them meet increased demand. Companies typically opt for this strategy when they encounter an increased workload, an employee quits, or they're scaling up. 
Therefore, this helps businesses during market growth, industry fluctuations, and when needing extra personnel but aren't hiring long-term. Although outsourcing has become a widespread and helpful practice, many leaders and professionals hesitate to ask for help. 
However, there's nothing wrong with partnering with specialists to ensure you keep up with deadlines, maintain efficiency, and ensure customer satisfaction. For instance, the accelerated digital adoption and remote work during the pandemic have increased this practice. 
No wonder 45 percent of global corporations plan to outsource more work in the months ahead. After all, this business strategy has multiple advantages.
Top 5 Benefits of Web Design Outsourcing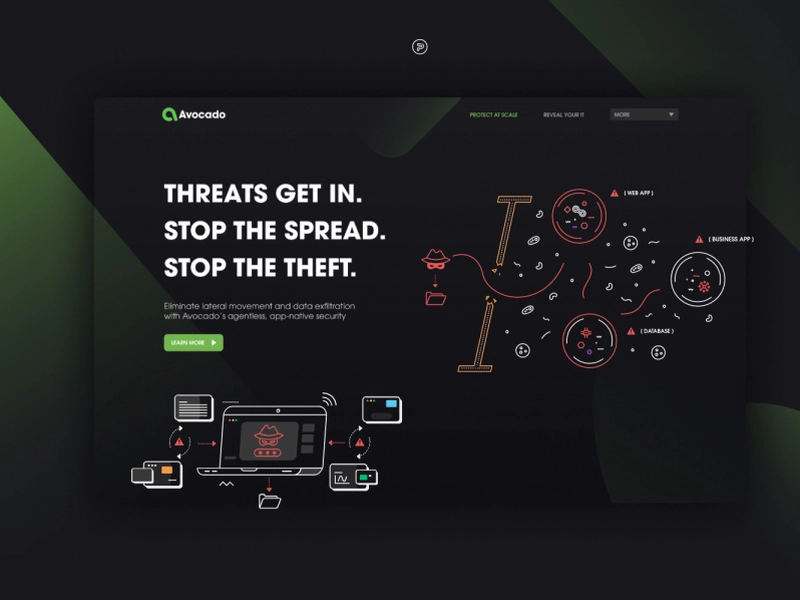 1. It Helps Save Time
Nowadays, time is money, and there's no reason to extend deadlines or drag out the projects if you can outsource some of your work. After all, these industries can be challenging, making it hard for an individual or a small team to complete everything independently.
Moreover, this job typically requires multiple skills (e.g., creativity, speed, expertise) and multitasking. You can waste significant time on time management or team coordination instead of dedicating that time to your clients and project quality. 
But we live in an era where it's necessary to convert leads fast, and competition is relentless. That's why it's essential to reduce the time needed to complete projects and find experts who can help you be more efficient. 
2. It's Cost Effective
Although one might assume hiring someone for their assignments is more of an expense than an investment, outsourcing web design projects is cost-effective. You can find specialists at a lower price while obtaining the same quality as if you were completing the project. 
Moreover, you'll also avoid spending resources on recruitment, candidate screening, and training. Collaborating with experts increases your efficiency and leads to stellar results with a high ROI. 
3. It Gives You Access to Experts
This industry requires highly skilled professionals who know what they're doing and understand your needs and objectives. Outsourcing gives you invaluable access to industry experts with vast knowledge and skills. 
You won't have to worry about what's happening in the back end, whether your web designers are experienced, and if you'll receive the desired outcomes. Thus, you'll likely get access to broader abilities and perspectives you didn't know you'd been missing. 
4. It Reduces Workload
This practice allows you to streamline your work in various ways, including the workload itself. Sometimes you have no time or opportunities to focus on your projects and must direct your efforts toward communication with the customers. 
Thus, hiring a web design outsourcing agency is an excellent strategy when scaling up and having to handle less work and dedicate to cultivating brand awareness and digital business. It's also an excellent way to have more time for lead generation and marketing innovation. 
5. It is Accessible
Even though many companies and professionals believe their geographic location limits them to a particular city or country, outsourcing web design services isn't tied to the place from which a business operates. Instead, you can hire agencies based on a different continent as long as your objectives and expectations align. 
If you operate from London, you're free to look for collaboration externally. This practice is accessible and opens a path to diverse perspectives, skill sets, and possibilities. 
5 Tips for Choosing the Best Web Design Outsourcing Agency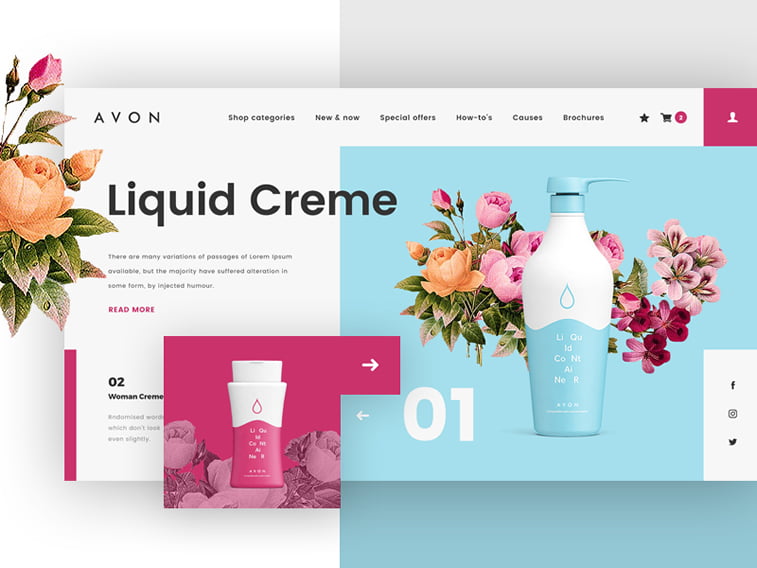 1. Assess How They Communicate with You
Efficient communication is crucial for every collaboration, including web design outsourcing agencies. However, most companies center their efforts on choosing the right tech stack and evaluating developers' abilities.
The budget calculation is another significant aspect people consider when looking for outsourcing collaborators, but not many prioritize communication. Yet, most companies won't know how collaboration with the team will unfold. 
But that could become an issue if designers and developers don't understand expectations and requirements. For instance, customers and clients might start complaining about a new glitch or error in the product. 
In that case, you'd have to reach out to your team fast, but if they're unavailable due to the time zone difference, you'll be left on your own. You might lose clients or increase their dissatisfaction if your team urgently doesn't address the bug. 
That highlights the importance of cultivating clear and open communication with your team and setting straightforward goals and expectations. Consider asking the agency to establish a communication plan, as that would make regular scheduling easier and knowing what to do in emergencies. 
It's wise to reconsider collaboration if you can't access your designer team directly. Moreover, prioritize agencies that bring up communication details and technicalities first. 
2. Ensure Trust and Transparency
Successful collaboration and positive outcomes depend on transparency. Because of that, you must establish trust between you and your outsourcing team. 
Nonetheless, measuring and tracking transparency is challenging, especially before the project starts. After all, how can you be confident the agency will be open about the process, techniques, and potential issues?
You should research their work ethic and how they approach their clients. Discover what communication tools they use and how often they send updates and nudges on the workflow and progress. 
If you suspect they don't send regular reports, you might worry about the results you'll receive. Talk about this problem or consider someone else if that's the case. 
Your team should know how to calculate work productivity and track assignments. But you should have access to these insights, which lets you understand whether your project is in good hands. 
Hence, be sure you can track progress without hassle before hiring someone. 
3. Ensure They're Diligent and Committed
Feel free to spend some time researching and verifying your potential vendor. Read reviews, contact their previous clients, and assess their portfolio. 
Ensure the agency is authentic and committed to providing the best results to its clients. Evaluate how they handle communication, project management, and quality. 
Look for details when assessing reviews and focus on what's relevant to your needs and objectives. For instance, check whether the team is fast and delivers everything timely. 
Moreover, gauge whether they're flexible and can scale up or switch designers if the project requires it. Finally, ensure the budget remains the same throughout your collaboration, and there are no unpleasant surprises. 
4. Check Whether They Have Experience in Your Industry
Consider case studies when evaluating the clients an agency has worked with and what kind of projects they have handled. Also, research their relevant skills and whether they have collaborated with other businesses in your industry. 
These insights will help you understand if an agency is the right fit for your project. For instance, if they have experience with similar businesses, they will comprehend your needs, visions, and objectives more clearly.
5. Consider Cultural Differences and Expectations
You don't necessarily have to hire someone from the same country for your web design outsourcing needs. Collaborating with an agency from a different cultural background could help you tackle a unique perspective and approach the project from another angle. 
However, you should consider whether some differences would be too much for you. For example, Eastern European designers tend to be more straightforward and blunter than their North American counterparts. 
On the other hand, professionals from faraway countries may feel uncomfortable with some aspects of your projects due to their religious beliefs or political system. Hence, collaborating with foreign agencies has numerous benefits, but you should also decide whether some things are non-negotiable to avoid misunderstandings. 
---
To Wrap Up
Trusting a web design outsourcing agency with your project may initially seem impossible. However, if you choose experienced professionals on the same page, you can be confident about receiving stellar results. But before taking a leap and starting a collaboration, research and check various aspects that may impact relevant details. 
That way, you'll be sure you're hiring someone who shares your visions and values and understands your objectives.