Landing pages are essential tools in every business and digital marketer's toolshed. Essentially, these static "destination" pages include a marketing promotion, with a directed sales copy, with the main aim of capturing leads that will ultimately lead to conversions and sales.
Literally, every business that tries to maintain a strong online presence has experimented (and still does) with landing pages. They can really go a long way in generating traffic, raising awareness, and ultimately converting users. However, this last bit can be a bit tricky. Businesses need to maximize the converting potential of their landing pages, and that can be a frustrating endeavor.
Even when the page is well-structured with the visible effort put into every aspect of it (copy, structure, design, and everything), there still can be problems with converting users. 
In this article, we'll cover the most common errors some marketers and businesses might be making that go unnoticed. Luckily, every single one of these problems can be easily mended, giving marketers an outstanding opportunity to create landing pages with high conversion rates.
How Would You Define a Good Conversion Rate?
Determining what a reasonable conversion rate is for landing pages can even be trickier than creating an outstanding page that does a great job at converting. Basically, ask any marketer, and you will probably get a different answer.
For the most part, the average rate will vary based on goals, industry, call to action, services, products, and a lot more.
Still, for ballpark figures across all industries, around 2.35% is considered to be the average, but that doesn't mean that with the right approach (and within the right industry, and with the right offer) you can achieve an average of over 10%.
Tips To Improve Conversion Rates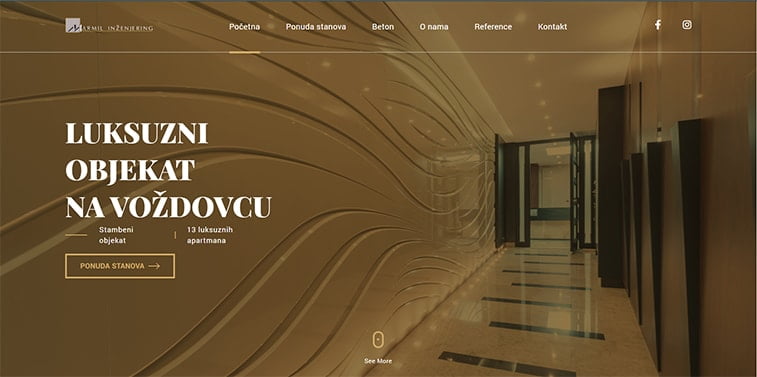 Make Sure Your Landing Pages Are Fast
If you're not new to digital marketing, you know just how crucial loading speed is to online dominance. As a matter of fact, even a single second lost on loading time can result in a decrease in conversions.
As such, you should assess your landing pages carefully because there is a heap of different things that can drag them down. Images that are too large are most often the main culprits. With that said, compressing your images with the right tools can still do justice to the visual aspect of your page while also helping the technical, i.e., making the page load faster.
Optimize Your Call To Action or CTA
Every landing page you launch must have a direct CTA telling the visitors on the site what you'd like them to do next. 
Most often than not, marketers and business owners put several of these buttons on the static page, and the competing CTAs will often just lead to confusion among the readers that might deter them from "converting."
Some sources claim that a landing page with only one simple CTA link, on average, can lead to a conversion rate of 13.5%, while pages that have more (two to four links) have lower rates (11.9%). Lastly, those with even more CTA links have only around 10.5%.
While these differences might not be that significant at first glance, in the case of a large audience, the financial outcome and success can be quite considerable. 
Create Pages With Social Proof
Whether we're looking for something online or offline, social proof is something we are all looking for before making decisions regarding purchases. We simply prefer things that are popular among others too. Social sharing buttons, customer reviews, case studies, and testimonials are all stellar examples of social proof.
That said, when you get a visitor on your landing page, the social proof you display on your page will often play a determining factor that will cause them to take actual action. 
Data suggests that those pages that have said social proof will convert better than those that don't have any form of social proof within the copy (12.5% and 11.4%, respectively).
Don't "Overdo" the Copy
The copy on your page can definitely make or break the success of your campaign. As such, crafting it carefully is of the utmost importance. When it comes to length, you should know that most web users tend to scan site copies instead of reading in their entirety. 
As such, those landing pages with lengthier copies can potentially become less converting.
As a matter of fact, statistics suggest that pages with less copy generally managed to get a conversion rate of around 14%, while those with a higher word count got only about 11%. Also, those business service landing pages that have less than 100 words generally convert, on average, 50% more than those pages that have 500 words and higher.
Because of this, keeping the word count on the lower (or shorter) end of the spectrum with only the essential info can be a great way to help you boost your landing page conversion rates.
Lastly, your users definitely don't want to read a "wall" of text. Formatting, using headers, proper spacing, and bullet points can make scanning even more effortless.
Nurture The Visual Aspect
Because visitors will usually decide whether they want to stay on a page or not in a blink of an eye, it's crucial to keep things interesting on your landing pages. Taking advantage of professional web design services and different multimedia features like video can go a long way.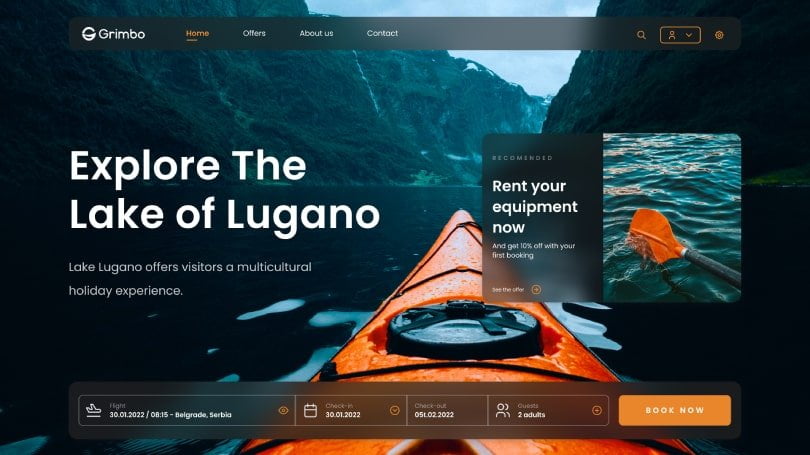 For instance, embedding a video on your landing page can increase your conversions by a whopping 86%. 
While you are encouraged to make things exciting and appealing on your landing pages, make sure not to go overboard with it. Go for a clean and simple design with a few distinctive features instead of creating something that looks crowded and overwhelming.
Speak The Language of Your Target Audience
Nowadays, buyers are more likely to resonate with personalized messaging better. We are used to texts that speak of our needs and are tailored to our preferences. As such, you need to put in the effort to create a copy that speaks to your visitors.
If you're already a seasoned marketer or business owner, then you know that buyer personas play an essential role in marketing. Make sure to tailor the content to the needs and the language of the said buyer persona. 
Also, if you have several personas, make sure to address each one accordingly, even if you are selling the same product. For instance, marketers and business owners both use the same digital tools but for slightly different reasons – make those differences clear.
Mobile-Friendliness
Mobile overtook desktop devices when it came to accessing the world wide web.
With that in mind, it's only logical to have your landing pages optimized for mobile devices so you don't risk missing out on the potential conversions that mobile users could contribute. As a matter of fact, some sources claim that responsive landing pages have a better average conversion rate of around 11.7% compared to desktop-only pages, where the average is 10.7%.
However, making your pages responsive is only half the job. You should also consider how mobile users interact with sites. You need to use more streamlined formats and shorter sign-up forms with several choices.
Test Everything And Test Again
As you can see above, even the smallest details can make significant impacts on your conversion rates, and as such, it's pivotal that you test your pages as often as you can. This way, you can see what's working and where you might need some improvement.
Data actually

shows

 that those businesses that often test and with a variety of methods do improve their overall rates.

Those companies that use at least

nine or more different methods

 to optimize their pages will see their conversion rates go up.

Using a structured approach to optimize landing page conversion results will bring the

desired improvements

 in 82% of cases.
---
Work Smarter Not Harder
Without a doubt, launching a converting landing page takes time and effort. Creating the right page might also seem like a daunting task, but hopefully, these essential tips can help you get started. 
You should also know that this list is far from complete, as making converting landing pages is more like a science or art form. 
Because of this, businesses who want to get out of the most of their campaigns should consider turning to market experts for help. Lead generation specialists have the knowledge and the experience to optimize any page and cater to any buyer persona, while business owners can focus on what they do best – running their companies.