In the past, writing has been considered a quite unprofitable talent to have. Today, however, talented writers aren't necessarily bohemians. The explosion of the digital marketing industry offered a chance for many of them to become successful bloggers.
Blogging can be much more than self-expression. Many successful bloggers also want to make a living out of their talents, knowledge, and effort. Therefore, they have found ways to monetize their blogs. 
The good news is there are many ways to generate income from blogging. However, it is a matter of creativity and personal endeavor to find the one that will actually work. It might take some time and trial-and-error, but blogging can turn out to be a great business if done properly.
Here are 15 monetization strategies approved by blogging professionals and their audiences.
Find Your Niche
The first question every blogger-to-be has to answer is: what am I able to write about? It is possible to become a freelance writer for businesses operating in the niche of your interest. Chances are great those businesses will need good writers. This is especially so if the writer is knowledgeable in whatever products or services they offer.
It is even better if you also have some experience in what you want to write about. For example, if you have worked in education, then it would be a good idea to offer your writing services to a company offering courses and training.
Become an Affiliate
Bloggers are very fond of affiliate marketing as a method to make a profit from blogging. Essentially, being an affiliate means promoting other businesses. These businesses will pay you for promoting them and thus boosting their sales.
In practice, it means you will place affiliate links on your blog, and you will earn a commission for every purchase done via those links.
In the beginning, it might be hard to find affiliates, in which case it could help to join some affiliate program, such as Amazon Associate. Make sure to promote only products that align with your blog's topic. 
Use Ads
Hosting ads on your blog is another way to make money online. There are several ways to do this. You can either use Google Adsense or you can sell ad space directly.
The first option is easier, and you get a small commission for every click on an ad. The downside about this approach is that the amount you earn might not be that big eventually. 
That's why many bloggers turn to the other option. In that case, you will have to put some effort into finding businesses willing to rent space on your landing pages. Again, there are many places online where you can connect with such businesses, such as BuySellAds for example.
It is true that ads are becoming notoriously unpopular among users. According to Statista, almost one-third of internet users in the United States use some kind of adblocking software. 
Still, there is no reason to worry. A lot of people think ads are useful, they just don't want to be spammed.
Sell E-Books
Think of an e-book as a comprehensive and integrated overlook of ideas and topics you wrote about on your blog. While you are writing it, think about what your readers would like to get from it. Make sure it has useful and interesting information hard to find elsewhere.
In order to earn properly from selling e-books, you will need a more significant follower base. Therefore, this way of monetization is recommended for blogs that have been running for some time. However, if you think you have a lot of knowledge and experience in the matter, you could go for it even earlier.
Merchandise
Selling goods to your audience can turn out to be a great way to earn money. As the matter of fact, a lot of blogs transformed into full-time eCommerce businesses. 
If that happens, you can expect your eCommerce business to immediately stand out. Most eCommerce businesses make blogs just a mere marketing tool. Therefore, if your blog predates your business, that proves your honest interest and passion in the field.
This is probably one of the most rewarding ways of blog monetization. However, it would probably take some time to develop a client base and earn substantial amounts.
Sell Digital Products
If you are a good writer and on top of that you have some knowledge in programming or digital design, then you might be holding a golden ticket in your hands.
People use blogs to sell various templates, audio or video files, WordPress plug-ins, and more. The good thing about selling digital products is that you don't need storage to keep your products. Also, you don't have to deal with complicated logistics to deliver the products.
If you know some coding, all the better. However, if you don't, there is another way. It is easy to find a developer on some of the freelancing platforms (Upwork, Fiverr, etc.) and offer them to pair their knowledge with your writing skills. In no time, the two (or more!) of you might be owners of a successful business.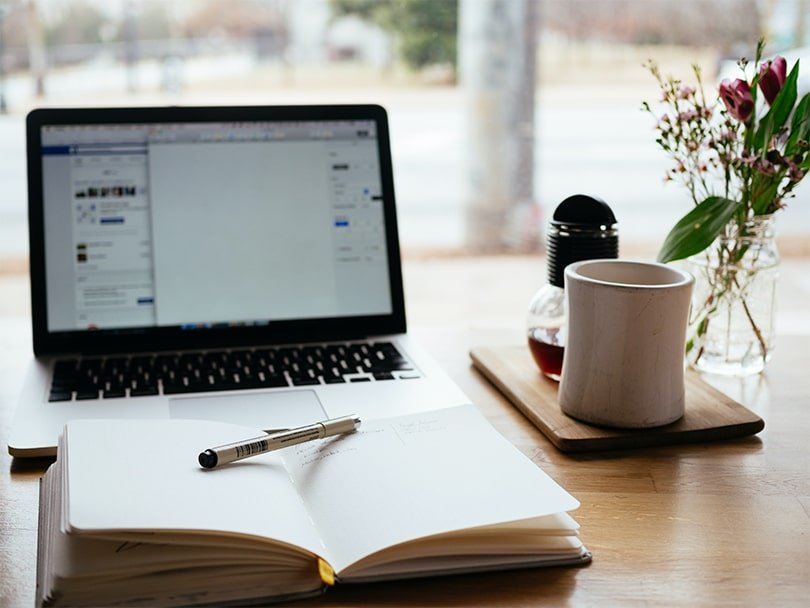 Invite People to a Virtual Summit
Virtual summits are becoming an important trend online. They are a form of web conferences, something like webinars, only much more interactive. It could be a good idea to host a virtual summit because it is a form of online networking that can expand your reach at no cost.
It is possible to monetize a virtual summit in several ways. You can offer all-time access passes to those who pay a fee. Or, you can use the free summit to offer your products or services.
In order to organize a virtual summit, you don't need too many subscribers. It is only important to invite relevant guests, influential in the field. Their popularity and knowledge will bring the audience to your summit. 
Offer Premium Membership Plans
These monetization plans became a trend after big names, such as Netflix, adopted them. If you decide on this approach, you will gain money from small fees your members will pay to have premium access to your content. 
The most effective way to do this is to leave some content available for everyone so that visitors can see what you are doing. Then, if they are interested to know more, they can become premium members. With a one-time, monthly, or annual fee, they get access to the whole blog. Also, they get to be the first to know about your most recent updates, receive special gifts, and similar.
Make Space for Donations
This strategy is an alternative to the premium membership strategy. But at the same time, the two can easily complement each other. 
Namely, it often happens that some people are so delighted by what they get from a blog, they want to pay even more than the standard fee. For example, this can happen if you are into health and food, and they read some information on your blog that finally help them feel better after years of struggling with a health issue. 
On the other hand, some people might not have enough money to pay your fee but are in dire need of information you can provide.
That's why many blogs have an account on platforms such as Patreon so that people can donate whatever amount they can and want. 
Start a Podcast
It is no secret that podcasts became extremely popular. They are a very convenient way of learning while we have our eyes and hands elsewhere. Podcasts are a modern form of radio shows we can listen to while running, cooking, cleaning, or traveling to work.
Therefore, think of starting a podcast as making an audio version of your written content. Besides, you are building a more personal connection with your audience if they can hear your voice. 
Apart from that, you can invite other freelance bloggers relevant to your topic, and join your knowledge and expertise to make some super useful and entertaining content. Podcasts will bring you a lot of traffic, allowing you to promote yourself as well as other businesses. You would basically sell slots on your podcast to enterprises who want to get in touch with their potential audience.
Offer Education Programs (Courses, Webinars, etc.)
This is a great way to go if you are an expert in some field, and you decided to be your own boss and directly sell your expertise to your audience. 
However, what most people forget is that they can create courses even if you are not a certified expert. In that case, you will just target a different audience. It is only important to know more than the one you are teaching. If not an expert, you will probably earn less than an expert, but it can still be a decent amount.
You can host your courses and webinars on third-party platforms. Also, there are many WordPress extensions you can use to host the courses on your blog as well.
Offer Sponsorship
In essence, the sponsorship is charging a company to write about their product/service and give your opinion on it. This is usually done in form of a review. The other name for earning from sponsored posts and reviews is influencer marketing, and it has been gaining popularity in recent years.
However, in order to charge for sponsored content, your blog will need to have a lot of credibility and traffic. In order to maintain credibility, it is important to write honest reviews. And an honest review doesn't necessarily have to be a positive one. 
Don't be afraid to be honest, because, at the end of the day, your audience's trust is much more important than losing one sponsor. Besides, your sponsors know very well that there is no such thing as negative publicity.
Invite People to a Private Forum
If you thought that forums went to the Internet history along with MySpace and MSN, you are wrong. Forums are highly interactive versions of blogs, and they are being widely used today as well. 
Similar to the premium membership plan, you could offer access to your blog's forum for a fee. Only this time, they wouldn't get access to your knowledge and expertise alone. They would also get access to the entire community sharing common topics of interest for discussion.
Expand Mailing List
Email marketing is very useful for blog monetization. You can ask people interested in your content to subscribe to your newsletter and get regular updates from you. The more contacts you have in your email list, the better. 
You can notify your email subscribers about anything that you have to offer: your e-book, webinars, upcoming virtual summit, or the latest product reviews. In such a way, your audience will be in contact with your work on a weekly or even daily basis. This can significantly boost your reach, relevance, and sales.
Constantly Promote Yourself
Promoting yourself online is especially relevant for blogs that are new and are still building their reputation. Improving your SEO and promoting yourself on social media are great ways to reach new audiences.
As a blogger, you want to stand out. To do that, you will have to reach people interested in your domain of expertise. Search Engine Optimization is one of the ways to stand out from other blogs in your niche and improve your ranking on Google.
On the other side, being present on social media is a way to have new ways and channels your audience can get in touch with you. Also, social media will help you balance the traffic and keep the regular flow of visits to your blog.
---
Conclusion
Having a blog is a great job to have, and it is not hard to monetize your passion for writing. Still, give yourself time and patience to figure out which way suits your niche, motives, values, budget, and audience.
Remember that a blog doesn't only allow you to earn money from your writing and personal skills. As you progress through the business, you will get in contact with people who share similar interests and passions. 
Finally, depending on what you want to write about, there is a great chance you will contribute to numerous online communities. Being able to help and enrich your own and other people's lives with entertaining and useful content is probably the most wonderful award you can get from blogging, apart from a decent living.