Without a doubt, 2020 left its mark on the digital landscape. At the earliest stages of the COVID19 outbreak, digital experts contemplated whether the screeching global economic halt would have rather harsh implications on the digital realm or the global lockdowns will serve as a jumping board to reach new heights in the world of internet marketing.
While some will argue whether 2020 was a blooming year across the board for digital marketing or not, the numbers speak for themselves. In 2020, eCommerce sales grew by around 30% due to the unprecedented buyer demand that suddenly came with the pandemic.
For many shoppers, the digital sphere became the only shopping platform, forcing them to shift orders from weeks to months and forced them to adapt to online shopping, often as the only solution. This, in turn, fueled tremendous growth in the sector.
Simply put, the pandemic led to the indoctrination of more shoppers into the online commerce ecosystem. Sales increased, niches saw new opportunities that were previously untapped (unimaginable even). Following this unprecedented year, eCommerce will continue to move forward in 2021 in ways that have seemed unrealistic before the pandemic.
Experts agree that market players have to adapt to the increased demand, but also have to man up other challenges as well if they want to keep riding the growth wave of 2020.
New Shopping Habits and New Customer Experiences
One of the biggest challenges of eCommerce development services has always been shifting the paradigm from visiting brick-and-mortar stores to visiting websites and filling up virtual carts. This time-worn habit has always proven to be more difficult with older demographics, however, as the pandemic keeps most people at home, even those older generations who used to be uneasy about online shopping previously now will enjoy the convenience and reliability of online shopping even when after the outbreak when brick-and-mortar stores reopen and start working at full capacity again around the globe.
And as 2020 managed to bring many new customers into the online scene, the demographics don't necessarily narrow down to age alone. The customer base is more diverse than ever now, with different age groups, levels of education, and interests leaving online sellers to expand their target group. And the best way to go about this is by trying to address them individually.
Some experts argue that the best method for achieving this would be using the headless commerce approach (storing, managing, and delivering content without a front-end delivery layer) as it gives companies the flexibility to react to changes as fast as possible. With headless, they can cater to consumer wishes easily while taking into account the needs of their buyers based on their demographic backgrounds.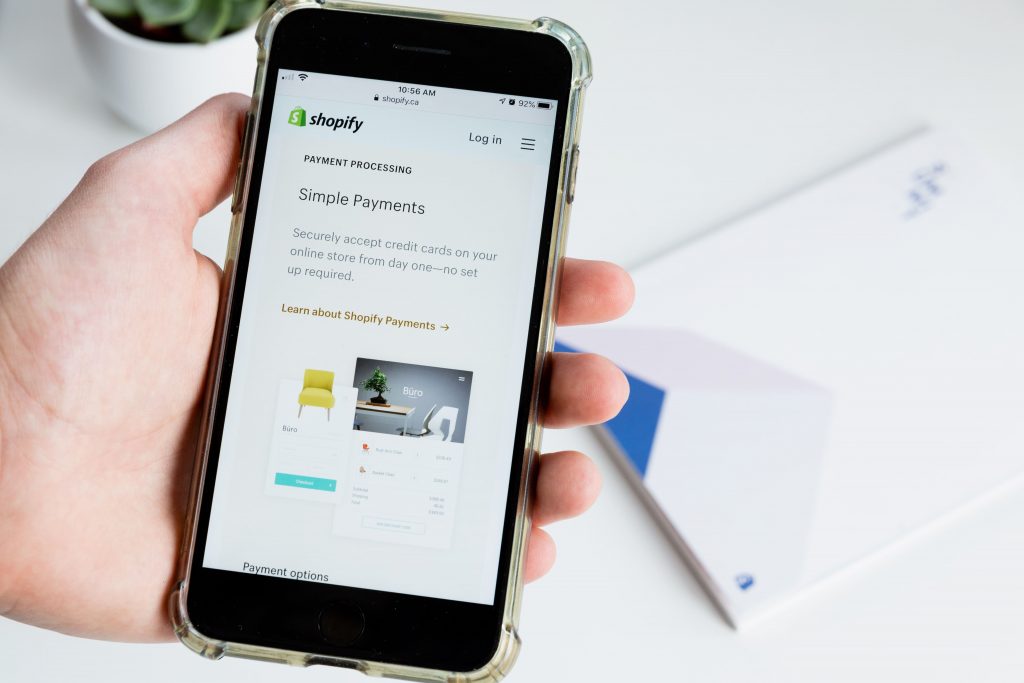 Competition in the Advertising Arena will be Stiff and New Sales Strategies will Emerge
It's also quite self-explanatory that an increase in sales across the board will also lead to tougher competition and a more aggressive approach when it comes to buyer retention. Those companies that will be able to keep being trend-setters in terms of advertising content will remain in rewarding positions.
On the other hand, the digital content pushed will be even more important than in previous years and will require larger investments from companies.
In a sense, the content was always the main driving force behind most digital marketing campaigns, however, as more and more people will tune in, the importance of delivering quality content to target audiences will be even more prevalent.
Apart from content and advertising, some experts also point out that there will be major shits in sales strategies too due to the events unfolded in 2020.
Take Sony for example. The PlayStation 5 hit the market will an online-only sales approach in November, and we can already see similar strategies from other brands as well, selling consumer electronics.
Expert forecasts also pinpoint the emergence of a hybrid trend, which is the click and collect. This combination merges the two different worlds of shopping and brings several advantages:
Fast selection and payment.

The ability to inspect goods directly.

No need for lining up for checkouts.

No need to return the goods when they aren't to the customer's liking.
On a similar note, more and more vehicle suppliers choose to equip their new offerings with Apple Car Play or Android Auto as standard options. These systems allow to use of smartphone functions with the car's infotainment system, thus, opening up a new potential sales channel, especially now, as vehicle manufacturers are perfecting voice control. That being said, in-car shopping might gain a lot of ground this year, transforming your new car into an online shopping portal on the go.
Increased Niche Demand in Entertainment, Sanitation, and Homegoods
Even though these three don't necessarily seem to be connected per se, experts argue that the impact of the pandemic will be here to stay in the foreseeable future which can present a few opportunities for inventive and innovative entrepreneurs in all three niche areas.
Those eCommerce niches that have been somewhat low-traction before (like sanitation, for example) may now become lucrative alternatives. On one side, sanitation products offer safety from the virus and on the other, people will want to keep themselves safe from any future outbreaks. Things, like subscription boxes for sanitation products, were unheard of pre-pandemic but might become dominant players in this niche in the foreseeable future.
With lockdowns and social distancing, the niche of Homegoods will also gain more traction because instead of visiting the stores, people will be more prone to visit a website and click on the items they need.
Lastly, the entertainment niche will also most probably experience a boom as the social distancing and the lack of human contact needs to be soothed somehow. From electronic consumer goods (like the PlayStation 5 and other gaming consoles, for example), entertainment services (Netflix, or PlayStation Network, and the PS Store, for example) will most probably keep gaining more ground as people will need something to distract them from the burdens of the outbreak.
---
Finishing Thoughts
It's imperative to realize that even though these trends present excellent opportunities for businesses to grow and niches to reach new eCommerce milestones, experts argue that only those will succeed who possess the necessary flexibility and data to bring both newcomers and seasoned online buyers an increasingly individualized and tailored experience. Even now, in the second year of the pandemic, conditions will keep changing and companies must track and analyze the numbers to keep up with the fast-changing customer requirements.
So, to provide a winning experience, companies must be prepared for these challenges by leveraging the data and being flexible enough to cater to every need. Without this approach, businesses will most probably fail to win over new shoppers in such a competitive landscape.