Even as a novice entrepreneur, you've probably noticed that as a business grows and gains more ground, both online and offline, the workflows and the information that you need to process will grow as well. You will probably have more processes, more emails, more documents, spreadsheets, more personnel files, accounts, more invoices, more presentations… And the list goes on to oblivion.
This becomes every business' reality, but you will especially face these problems on enterprise levels. 
When you manage to create a firm where hundreds or thousands of people work together, often in different continents, sharing, documenting, and processing information becomes a crucial link in the company chain.
Especially now, when we're literally sharing tons of content in so many different ways on so many channels (let that be Skype, email, hard drive, Dropbox, Docs, or in-person), effective collaboration and optimized productivity become crucial cornerstones of successful management.
That being said, a less than optimal internal content management system, or the total lack of it, can lead to unoptimized workflows, data loss, disconnected systems, loads of manual processing, which can all lead to your organization stalling, and in some more severe cases, even losing money.
Every smart entrepreneur knows that they can't afford to waste either money or time, or resources on trying to optimize processes by white-knuckling it. In order to optimize the processes of any large company, firms need an enterprise content management system to get the job done.
Such a system (or ECM) can help every large organization save time and resources when it comes to managing unstructured data by storing it all in a single place, preferably already organized to some degree.
This way, everybody who's working for your company can access and use the info or data they need without any additional hassle. Simply put, a good ECM will enable you to better coordinate your entire team across the board, improving collaboration efforts and productivity. 
And as you've guessed, all this can improve your company's bottom line too.
As such, in this post, we will cover all the ins and outs of an ECM and even show a few great examples that you can, later on, examine for yourself.
Defining an ECM or Enterprise Content Management System
Under an ECM, professionals will usually man a content management platform that collects, sorts, and shares content and info, especially catering to the needs of enterprises. In ECMs, the content will usually be stored in a single large system and enables easy distribution and access across several channels within the same company.
An ECM is rather similar to a content management system (or CMS), with the main difference being that the enterprise system manages internal data and documents, while a traditional CMS does the same with web content. 
A reliable enterprise content management system will store, sort, and manage emails, onboarding materials, training videos, Excel spreadsheets, invoices, scanned images, and heaps of other documents. 
Also, one of the most obvious telltale signs of a great ECM is its ability to adapt to the new needs of a company that's growing. Such an ECM will combine several technologies, strategies, and workflows a business might need to manage all its data efficiently. Furthermore, a great system will also support integrations with other systems and tools that can make management and access even easier.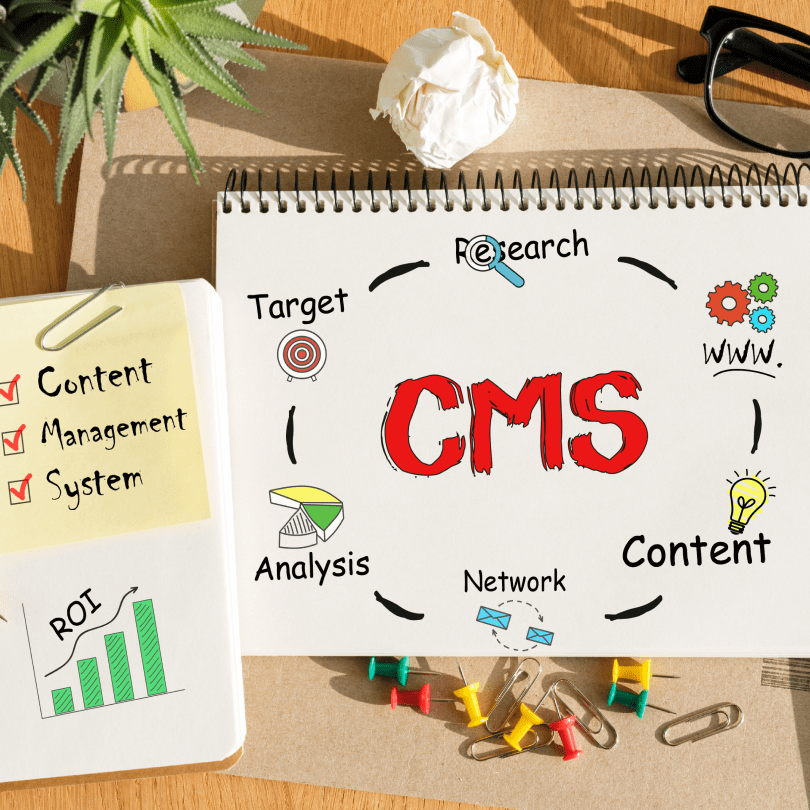 The Benefits of Enterprise Content Management
So far, the advantages of such a system should be obvious. However, there are even more benefits that come with using an enterprise content management system.
For starters, a good ECM can help you reduce operational costs. Your teams can use the system to automate time-consuming and menial tasks, meaning that the labor hours otherwise spent on these tasks can be refocused on more important operational aspects. 
Another huge advantage that comes with having a good ECM is shared knowledge.
Need an end-of-the-year marketing summary from this year or from two years ago? Instead of asking around or trying to locate it among your paper files (or in a black hole of your unorganized database), you can easily access it via your ECM and send it to the appropriate team who can quickly find what they're looking for. 
How do These Systems Work?
Most good ECMs will support or combine integrations with a myriad of different software tools to help you manage and organize your internal content. These integrations usually include: 
● Data integration tools that combine data from several sources into a single large database.
● Big data tools that store and analyze both your unstructured and structured data, your dashboards, data mining, overall analytics, and reporting tools to help enterprises make better sense of every number. 
● Indexing and search tools that enable users to retrieve the necessary info from every source fast without wasting time.
● Information management tools that help track both unstructured and structured data.
A reliable ECM system will have enough built-in features and enough flexibility to help you a great deal with data entry. Furthermore, it will help you with automating other repetitive tasks as well.
With such a system, streamlining processes, creating effective workflows, and identifying bottlenecks are much easier, pushing you towards your desired business goals faster.
Possible Cons of Enterprise Content Management Systems
Even though a great enterprise content management system will help you solve a large heap of problems within an enterprise, they will still have their possible shortcomings you will need to be aware of.
Using such a system can also pose quite a challenge for an enterprise that the entire firm will need to overcome collaboratively. 
Depending mostly on your niche and industry, you might be required to have hard copies of specific (if not all) documents which don't have a place in an enterprise content management system. Documents like deeds, titles, promissory notes, tax records, business licenses, and so on are only a few examples you simply can't store on an ECM. These will need to have their own place in your offices and at hand if required.
Also, migrating every piece of data to a single management system can be a daunting task. As a matter of fact, many large businesses fail the first time when they try to work with an ECM platform. It's not because using such a system is difficult. For the most part, inadequate team effort and a lack of communication are to blame. Especially when teams aren't asked about their data management needs, chances are, some solutions will inevitably be poor fits for the job.
Communicating potential needs and receiving feedback from all functional teams can make everything easier for both sides. Also, potential issues might be eliminated when teams get adequate training to operate these systems.
Best Enterprise Content Management to Use
As you can see, getting the right system for the job isn't just about choosing the system with the most features and functionality. It's more about choosing the right system and the right features for your particular business and teams.
As such, we've tried to round up the best systems currently available. Please note that these aren't promotions, and for precise quotes on pricing, you should contact the companies.
This system helps enterprises that are in the world of eCommerce. The ECM aims to provide better shopping experiences to customers.
Paired with Shopify's popular editor, the system enables you to add video, AR, and 3D features to your product pages to enhance the brick-and-mortar retail experience online. Additionally, you can customize the checkout entirely, add personalized shipping rates and discounts to improve your customer engagement even further.
Furthermore, you can also enable your customers to buy directly from your product pages, accelerating the checkout process altogether.
The Shopify Plus system also enables you to launch promotions across your channels, automate discounts for certain products, entire product lines, schedule sales, manage restocks, product releases, and so on.
Apart from all this, integrations with Scripts, Launchpad, Shopify Flow, and other third-party integrations will let you extend your site's overall functionalities. For starters, with these integrations, you will be able to plug your CMS into the ECM, helping you manage and generate content as you make your sales. You can also use other tools like ERP and CRM.
Not exactly an ECM in the traditional sense, but this platform helps you take care of the technical aspects of your online store at scale, helping you focus on retail.
Zoho Docs is an excellent option if you are looking for file management systems that will be great fits both for teams and individuals. This system offers an intuitive and secure workspace where you can store all your documents, data, and info. You can edit them and access them in real-time, making team collaboration on the platform a seamless effort.
You get a full office suite with the system, complete with slideshows, word processing options, spreadsheets, and more. Additionally, your time will also be able to access secure cloud-based file cabinets, even further streamlining team workflows.
It's safe to say that with this ECM, you will have complete control over your internal content and users. The system supports up to two brand domains. Additionally, you can configure the CDN and can customize how your external visitors can access your content. 
Focusing more on your internal content, this system can give your teams several permission options regarding forms, emails, pages, CTAs, lists, blog posts, and workflows based on categories such as region, role. This can help you streamline your processes by giving your employees access only to those files that are relevant to them. 
Additionally, you can also track down content changes on CTAs, blogs, images, modules, pages, and more.
Your users can also be organized based on categories like region, business unit, team, brand in accordance with your businesses' structure while assigning them to single sign-on credentials to have a secure log-in process and still have control over who can access your platform.
Additionally, you can build fully customized tracking dashboards to monitor your content's performance. This can help you with monitoring overall site performance and customer-reported errors. You can also pinpoint low- and high-traffic areas, see overall uptimes, and more. 
Apart from all this, you can opt for a premium package with which will hook you up with responsive drag-and-drop editors, website themes, SEO assistance, content creation tools with multilanguage functions, report builder, and a lot more.
Not as robust as the CMS Hub Enterprise, the Xerox platform combines nice process automation features, file sharing, and enterprise content management functionality over a single digital roof.
This simple and intuitive system allows users to digitize and securely store essential business data and leverage the power of automation for repetitive tasks and workflows. 
Xerox is rather heavy on collaboration, with a rather efficient search feature. Also, it can be used both as on-premise, fully internal software, or as an exclusively cloud-based platform.
Digital collaboration is easy and flexible with the responsive platform, and the robust automation features can help you cut down the workload and enable your teams to focus on other vital business aspects.
This system helps your enterprise with content management, platform services, and automation features. It helps you digitally capture, store and organize digital, mobile, and even paper content across the entire company. 
Laserfiche also enables you to work with people both inside and outside your company, set guidelines for record management, create AI-powered automation, create scheduled reporting, help you create more efficient workflows, and to pinpoint hidden opportunities. 
When you combine all these features, you get a system that helps you improve your productivity, boosts user experience, and helps you optimize your internal operations.
The platform also lets you integrate your ERP (or Enterprise Resource Planning system), your CRM, and a myriad of other applications without coding. 
This system enables you to manage your content from any source. The AI-driven platform enables you to harness deep insights from every piece of content, no matter how unstructured it is.
Additionally, the system also supports adding external users securely, without causing any issues with consistency or data organization.
The system supports integrations with CRM, CMS, and a myriad of other apps outside IBM's lineup, allowing you to add even more functionality to the EMC, and helping you reach your business goals and needs faster.
On the flip side, the integrations aren't always seamless, meaning that you will likely have to use coding tools and several APIs to get the job done, and this might cause headaches.
Also, FileNet is a secure platform with excellent organization, classification, and encryption. This is where the platform clearly shines, even though experts have mentioned that it's not the easiest to upgrade or extend.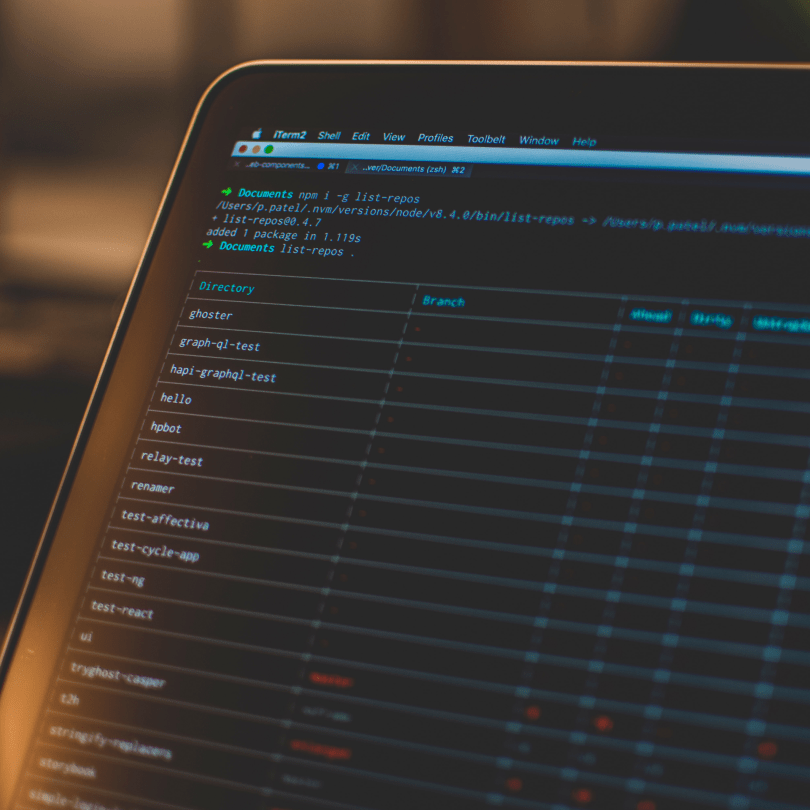 Here's a hosted eCommerce system that's pretty similar to Shopify Plus. As a matter of fact, it shares a lot of the same features, like instant purchasing, customer personalization, segmentation, automated inventory tasks, and so on.
Where Magento differs greatly from the other platform is in the more robust features regarding content creation.
Apart from the included page builder, you also get a content preview and staging tools making content updates a breeze across the board. Furthermore, the content you create can then be tailored to the customers' needs based on several different categories, like gender, lifetime purchase value, gender, order history, wish lists, and more.
Additionally, you can also set a large number of automated rules for scheduling product up-sells, related products, cross-sells, and more to your different visitor segments.
And while these features are quite robust and handy for any eCommerce platform, it can be a bit difficult to configure all of them.
The problem is, Magento's dashboard can be a bit confusing when compared to the majority of ECM commerce systems. 
You can get more than 5,000 different extensions for the platform, but unfortunately, they aren't just simple plugins that can be installed with a few clicks. In order to get the most out of the platform, you will have to manually code most of the extensions into the system's API. While this isn't a problem if you have a skilled development team or partner up with an agency that provide professional web development services, it can be rather time-consuming, which can lead to frustration.
And missed sales opportunities.
This system eliminates the evergreen problem of losing important documents and never finding them again. Ever. Sounds way too familiar, right? 
You're glad to learn that this system offers the Rubex feature, which helps you find every document, with an emphasis on misplaced ones. Those that ended up in the wrong folder.
To make every process in your organization even more streamlined, this system also offers automation features. Plus, it's also compatible with desktop and mobile devices, both through browser-based or in-app interfaces.
The development team behind eFileCabinet also understands that ECM platforms aren't one-size-fits-all solutions. That's why they've developed different versions of the main platform targeting different business types, like accounting, HR, finance, and more.
This extensive platform strives to combine the features of a full content management system with digital asset management.
As such, the system allows you to create and then re-use different content and experience fragments (or digital assets) through your channels, targeting different devices. 
These fragments are also integrated with communicated management, data integrations, and advanced targeting features.
All this means that you can push highly customized and personalized content and experiences to your users.
The systems AI can also let you automate several workflows, content distribution tasks, and tagging, enabling your teams to work quicker and more intuitively together.
Lastly, thank's to the modular Adobe architecture, you don't have to hassle with product updates. The platform is capable of auto-scaling to accommodate itself to every change.
A system that was created for midsize companies in mind. This platform helps firms scale thanks to features like workflow management, data capture, and other goodies.
The platform allows easy data capturing, storing, and management. Both for paper docs and native file types.  
Additionally, the system allows you to easily create and handle forms, assign and handle user permissions, keyword-search your entire content, custom workflow creation, drag-and-drop options, and more.
All this can help you a great deal when it comes to improving your internal processes, collaboration, productivity and will also keep errors from happening.
This option might be the most appealing for enterprises in the healthcare industry, education, banking, government, education, and/or insurance since it primarily focuses on data management. However, that doesn't mean that firms from other niches can't use it. The platform can be easily integrated with numerous ERP and CRM applications. This can add user and customer management features besides effective data handling.
---
It's All About Better Content Management
As you can see from the info above, choosing the right ECM management software for your internal content needs can dramatically improve the overall efficiency of your business, more or less on every level.
Generally speaking, all ECM systems will help you keep your data organized and in one place. 
It's crucial that you find a solution that will have all the features and the compatibility you need to integrate it seamlessly into your everyday operations. 
For some, it will most likely be about data storage and handling. For others, these features will not be enough. Apart from business intelligence, they might need other advanced tools that will help with SEO, website building, development, and so on.
The main point is to choose a platform that will make your teams' and your own life easier. As such, it's crucial to end up with a solution that caters to the needs of everyone in the organization.