Chances are, you've probably heard of YouTube. We mean, who hasn't, right? The world's largest online video streaming platform, it literally offers an abundance of endless content for you to watch, and then some.
It has also become a great platform where creators can cater to audiences, whether that be science, entertainment, music, showbiz, education, life-coaching, you name it.
When looking at the largest niches on the platform, video gaming is by far among the largest categories.
That's right, gaming videos have such a prevalent spot on YouTube that Google took the next obvious step and created a dedicated one-stop spot on the platform for everything gaming.
This was, you've guessed it right, YouTube Gaming, which was originally created to serve as a dedicated destination for gamers and gaming. Now, it has its own section on YouTube.
Experts argue that the gaming YT offshoot project was a direct response to Amazon's Twitch, the long-time ruler of gaming streaming.
Back in the last decade, experts at Google were pretty excited about the project, and were also pretty sure that they will be able to have us rethink the way we approach and play video games.
Before we found out how that went, here's a bit of history for you.
What was the Big Deal about YouTube Gaming?
First of all, it was launched as a standalone website way back in 2015. It is a branch of YouTube that's dedicated for video game streaming and watching the same streams. Alongside the site launch, the company also introduced a mobile app, similar to YouTube's dedicated app, but with gaming in mind.
Unfortunately, the grandiose project ended two years ago in May 2019, when Google shuttered both the site and the app. The gaming section as a whole was reintroduced to the main YouTube website and can be located there ever since.
Even before the launch of the gaming YT site, tons of users look up gaming videos and different gaming tutorials and those numbers are still going strong to this day.
Heck, in 2018 alone, there were 200 million logged-in users on the streaming site every day watching only gaming content with over 50 billion hours of watch time massing up for that year.
Even with these outstanding numbers, usage data indicated that the gaming site simply wasn't popular enough. The app only managed to generate a total user base of 11 million people, and even out of the 200 million daily gaming video viewers, most of them used the main website or the main app.
Experts agree that this was the main culprit behind Google's move to discontinue the app and introduce a brand new Gaming Vertical on the main site with much of the same features the app used to have.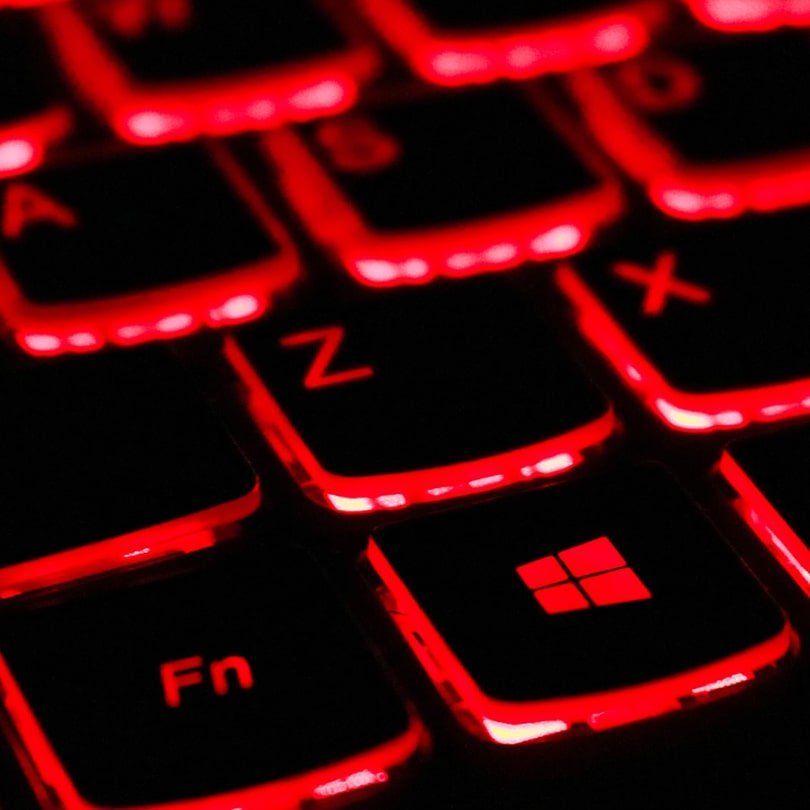 Enter Google Stadia
As YouTube Gaming was slowly moving back to the main site, Google announced in 2019 that it's planning to launch Stadia, its dedicated cloud-based game streaming platform (service).
The service was on a mission to eliminate the need for having a latest-gen console or powerful PC to play games. You only need a Chrome browser, Chromecast, or one other among the supported devices, and voila, you can play all the popular graphics-intensive games.
The idea of not having to mess around anymore with expensive hardware and often slow game downloads seems pretty tempting. Also, Stadia promised a strong integration with YouTube, making both gamers and streamers happy.
The Stadia gaming controller has a button that allows for direct YouTube streaming right off the bat. Also, the State Share feature allows gamers to save their exact stats and position in the game, turning it into a shareable link which they can then send to anyone everywhere via their YT channel. When the person clicks on the link, they can instantly start playing at the same location with the same game character.
Now, that's just flat-out cool.
Another feature is Crowd Play, which gets creators and their viewers closer than ever. The Feature allows streamers to let their viewers on YouTube join in the game. With the click of a button, you can instantly start playing along your streamer. That's pretty rad too.
So, as you can see, the experts at Google were pretty specific about YouTube's role in the entire Stadia project right from the start.
With such a move, not only will they be able to revolutionize the way we play games, but it could also be a game-changing move for YouTube itself (pun intended).
In short, Stadia had the potential to change the entire YouTube ecosystem.
Critical Reception
While the idea of Stadia seems radical in so many ways, there have been a couple of industry experts who have criticized the move.
For instance, some have questioned why Google wants to be in the gaming business at all. The tech giant already dominates the world of browsers, maps, smartphone operating systems, and web search, and now this?
Others had a more supportive reaction, stating that Google is only looking to protect its own digital "kingdom". Namely, they are looking for a way to reinvigorate YouTube. Even though it's still the single largest user-generated content platform online, Amazon's Twitch rules the world of live-streaming. As such, some experts argued that Stadia, in 2018-2019 was simply a move to protect YouTube's status as the home of gaming videos.
On the other hand, long-term predictions have been pointing toward cloud gaming for some time now, it was only a question of who will pull the trigger first: Nvidia, Amazon. Valve, Sony, or Microsoft.
The two gaming giants. Sony and Microsoft have already rolled out sharing features into their consoles, and it's easy to imagine that they have the potential to remove YouTube from the equation when they move to the cloud totally.
Also, supporting experts note that the Stadia controller illustrates Google's priorities pretty clearly. The newest, and most radical functions are all real on YouTube heavily and serve to keep the streaming community alive, enabling them to become a part of the stream.
More critical voices stated that Google's doing this simply because it can. And it's easy to see another monopoly situation unfolding as we see more and more YouTube video suggestions pointing towards Stadia generating more and more traffic toward the service.
And with the computing power of Google, they can give both Amazon and Microsoft a run for their money.
After a more thorough inspection, it's clear that Google wasn't really interested in gaming, per se. After all, even after launch it only showcased a single game for the platform (Doom Eternal) and detailed all the features that tie into Chrome, Chromebooks, Chromecast, Android devices, and obviously, YouTube.
For most critics, this was obvious muscle-flexing, which showed that Google is the leader when it comes to cloud tech.
Google's Big Reality Check
Fast forward to 2021, and Google's Stadia project to disrupt the entire gaming industry remains only that, a project,
Shortly after presenting Doom Eternal and the Stadia controller features, studios and game developers both got dismissed as Google Shut down its in-house game development projects in February this year.
Some experts expressed their concerns from the start, that Google didn't really have a Google-like approach toward video games. Instead of launching a bare-bones product and let it grow to its own accord, they took the high road with Stadia.
Everything you can imagine: flashy press events, captivating campaigns that promised us that we can play demanding games through Chromecast on our TV sets and through our Android phones. Oh, and there were also promises about exclusive titles, and not having to pay for a PlayStation or an Xbox.
The problem was, when Stadia did launch in 2019, gamers basically got the beta model of the promised product.
Sure, the cloud streaming tech was there, but the game library was pretty weak, and some of the promised features were missing. On the other hand, while most consoles offer hundreds of games each year, Stadia offered fewer than 80.
Also, the Stadia business model was something that gamers couldn't really wrap their heads around. Instead of offering an all-you-can-play subscription service, it required players to buy games individually, paying as much as $60 for a single game. For most, this made no sense, and would rather have either a physical copy of the actual game or the data on their hard drives instead of Google servers.
So, to say the least, gamers were disappointed and Stadia managed to miss sales targets both for controllers and monthly active users by a large number.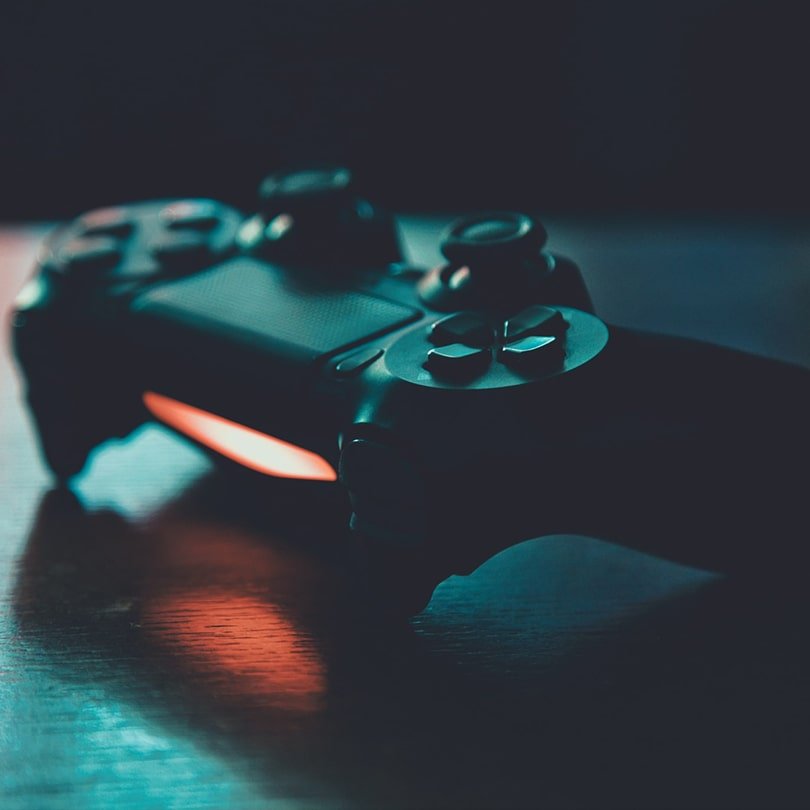 The Downfall
The struggles of Stadia should be a warning sign for other video game streaming services, not to mention, for Google as well.
Amazon and Microsoft, both deep-pocketed tech giants, have the necessary experience in the world of video games and both rolled out streaming products rather gradually, instead of promising new, console-killer features. For starters, this keeps expectations in check. Also, it would be a rather dumb move from Microsoft to kill off its very own console line, the Xbox, which competes for Sony's PlayStation for console superstardom every with every single generation.
As such, experts agree that Google wanted too much too fast. Actually, they had a beta version of Stadia ready in 2018, and fans were impressed by it right off the bat.
The following year however, Google promised that Stadia will be even more powerful than Xboxes and/or Playstations.
This was enough for gamers to get hyped and argued that Stadia could easily dominate the entire market, offering console-grade tech, without the console-grade price tag. However, the short deadline from 2018 to 2019 simply wasn't enough to roll out all the features that players expected.
By comparison, Gmail was in beta testing for nearly five years, giving the company enough time to refine it and tweak every aspect of it.
Long story short, Google pulled the plug on its in-house development. Stadia, as a service, will still exist and continue to offer third-party games that you can also purchase on other platforms.
But, experts argue, without rolling out exclusive titles, Stadia has little to no chance of competing with big names like Sony or Microsoft, let alone build an audience of several million.
So, as it seems, it's rather unlikely that Stadia will be the future of gaming.
Mainly, because Stadia did not follow that traditional Google Playbook of rigorous beta testing and constant refinement.
Now, it's more likely to end up on the long list of products that Google managed to kill over the years.
The Future of Gaming?
As you can see, Google started out with high hopes with Stadia and cloud-based gaming. However, it managed to underdeliver, leaving us with the unanswered question: is the future of gaming in the cloud?
Well, the short answer is yes. There are already pretty neat cloud-based services available for existing consoles already.
The long answer is yes, but it will not be a total and fast shit to it. Audiences will still enjoy the good old physical copy and console experience. Especially more hardcore gamers who value the overall gaming experience.
However, for casual gamers, who are ready to make the trade-off of gameplay lag, cloud gaming can be a great alternative, especially in the case of a Stadia-like, browser-accessible service.
As you read this, bigger gaming firms are already making a move toward the cloud, showing us where the gaming industry will be going in the upcoming years.
For instance, you can get a version of the PlayStation 5 without a disc player.
On the other hand, you also have cross-platform syncing, which is a feature that can make cloud gaming a more attractive prospect for gamers who are willing to make the shift but from a more traditional console entertainment.
So, it's imminent that games and gaming will move to the cloud in the future. Will it move completely? Who will pull the trigger first on a full-blown cloud gaming environment? Will it be Microsoft? Sony? Amazon? Or Google with another product?
That's something only the future will be able to tell.
---
Discover more: