Bootstrap's latest version - Bootstrap 5 alpha - saw the light of day on June 16, 2020, after months of tweaking. Although the package is still an experimental prototype, the dev community is on its toes, exploring the modifications and improvements from Bootstrap 4. As we wait for the official release of version 5, it's a splendid opportunity to present the best free Bootstrap themes and templates for your next big web project.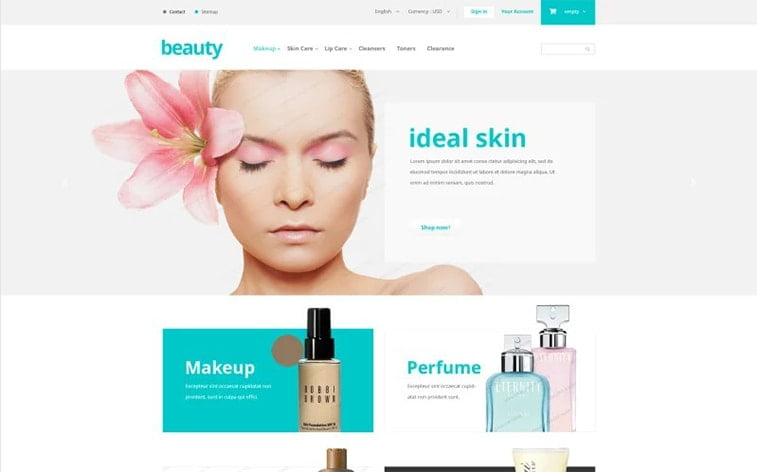 This minimalistic and neat theme, rich with functionalities and focused on high-quality images, is an excellent choice for any beauty website dedicated to cosmetics, body care, makeup, natural products, or organic goods.
---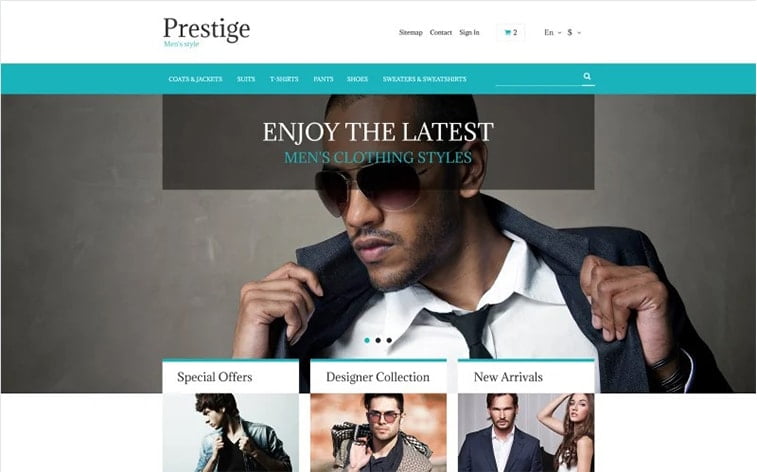 A fully responsive eCommerce solution for the fashion industry businesses that will perfectly showcase the clothes and accessories you sell.
---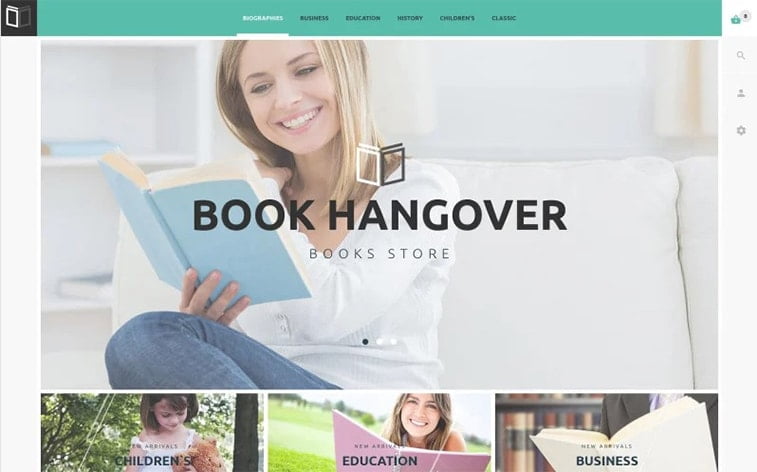 This feature-packed Bootstrap theme is an outstanding choice for any online store niche, providing an intuitive user experience and plenty of customization options.
---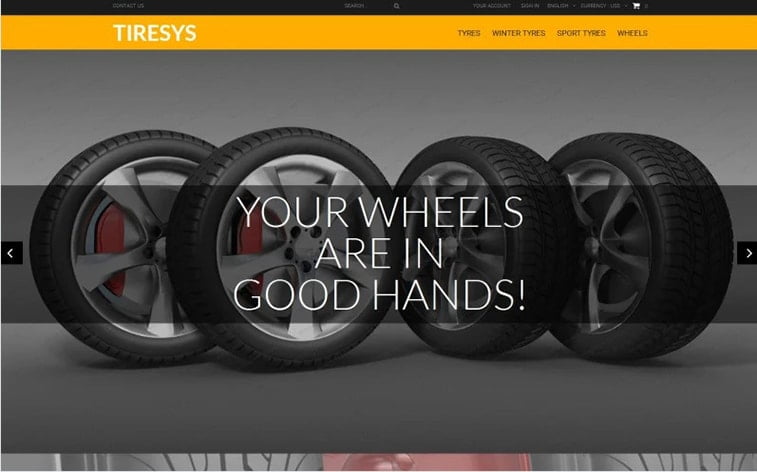 Tailored to suit the needs of a variety of industries, such as car, technology, architecture, and sport, this template prides itself with a well-thought-out structure, in-depth customization, and user-friendly layout.
---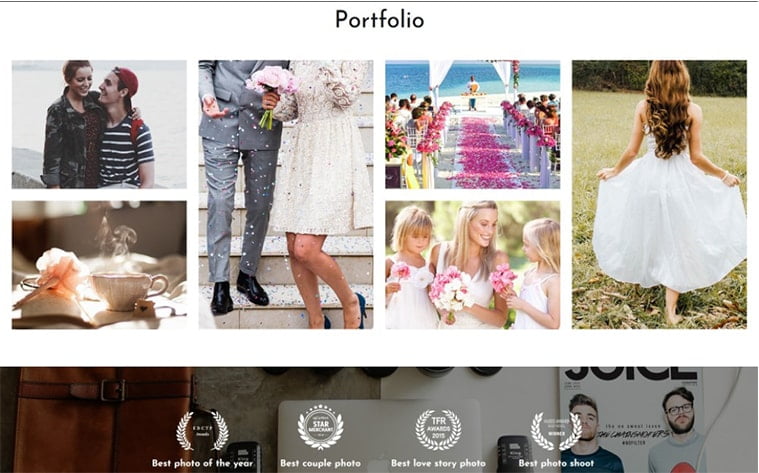 SEO-friendly and fully responsive, this theme is an attractive and stylish option for everyone whose business relies on stunning visuals. Its adjustable appearance and social networking support will help spread the word of your talent across the world.
---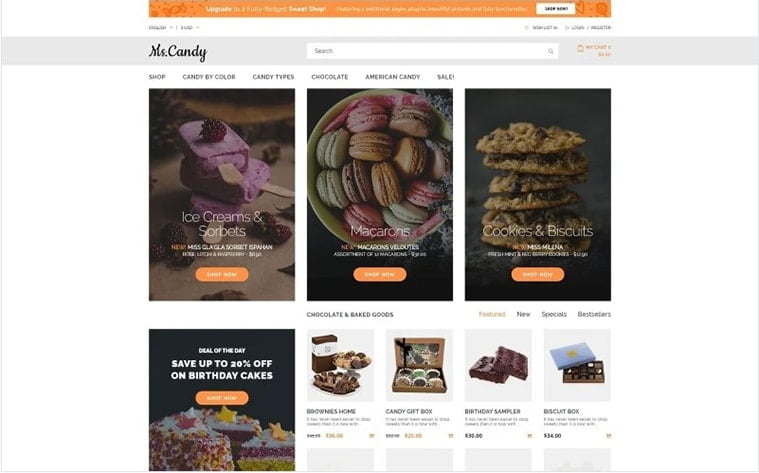 An eCommerce solution with a multi-currency option and custom homepage builder. This template is best for food and beverage shops and online stores.
---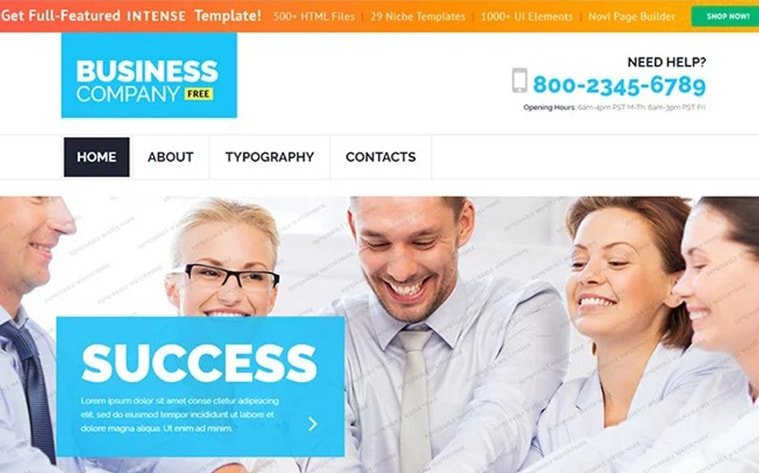 Fully responsive across devices and built according to the latest Google standards, this theme is made for businesses seeking professional and modern look.
---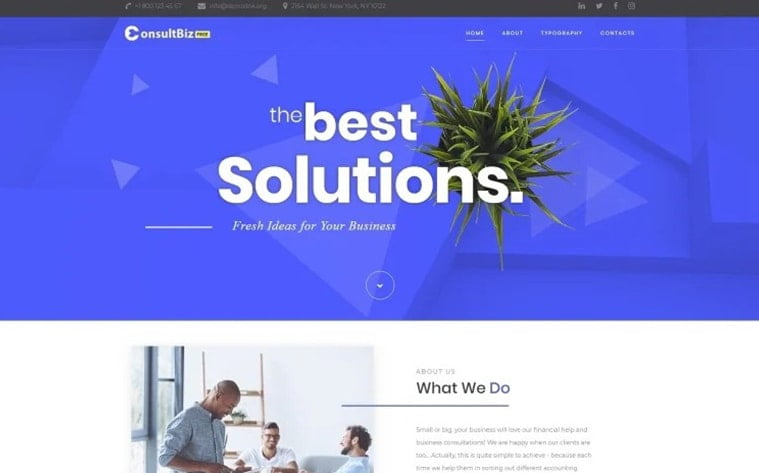 This eye-catchy, multifunctional template is great for corporate websites looking for a branded Internet presence. The design and structure are easily customizable, even without CSS or HTML knowledge. Besides, there are social and blog options included in the template itself.
---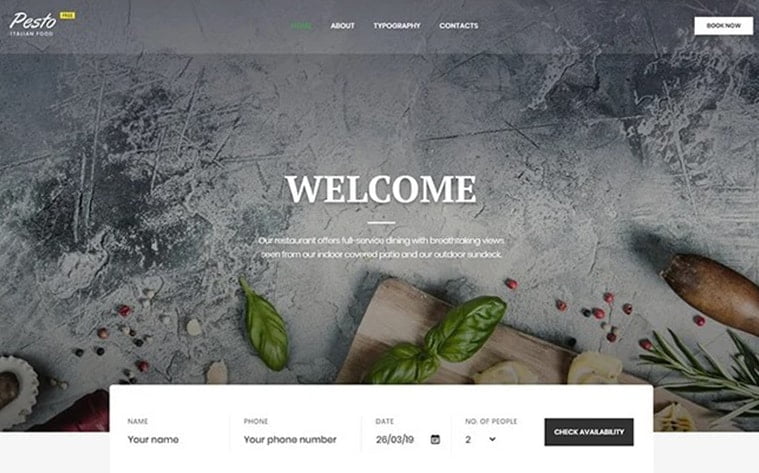 Reliable and clean code that will work perfectly on all devices and operating systems. This Bootstrap-based theme offers a variety of options to present your menu, team, and specialties.
---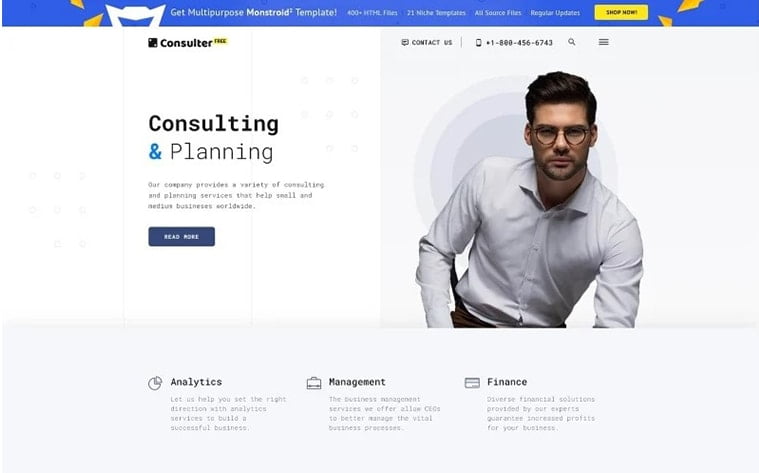 Clean and modern design for a consulting company, including portfolio, team, and reviews pages. The template is fully customizable – from logo and background color to header and footer. Its full search engine optimization offers you hassle-free website creation.
---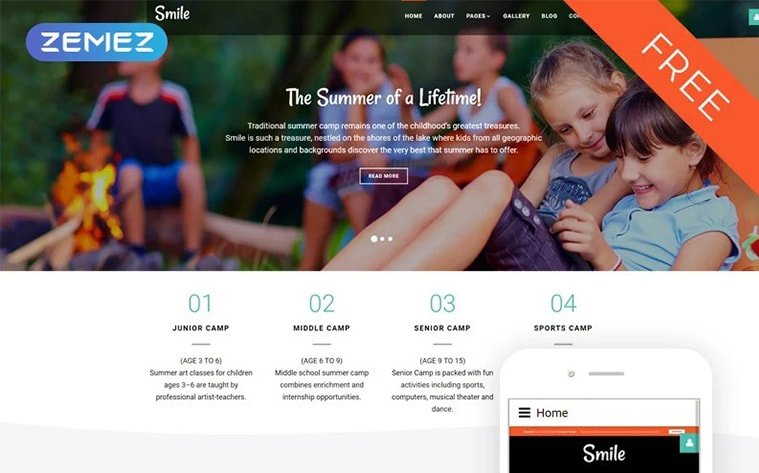 This bright and trustworthy website was designed for summer camps. It offers a completely valid code, login, and newsletter subscription. Whatsmore, it contains a blog section, as well as an option for adding news, prices, and testimonials.
---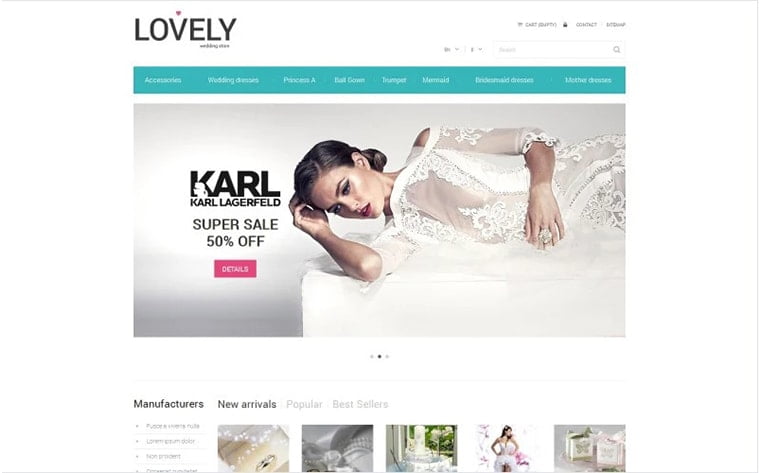 Lovely offers a clean and sleek design with multiple functionalities such as chat support. With 4 color schemes, this template is great for the wedding, florist, gift, or beauty industry websites. It also sports a pop-up gallery and social sharing buttons.
---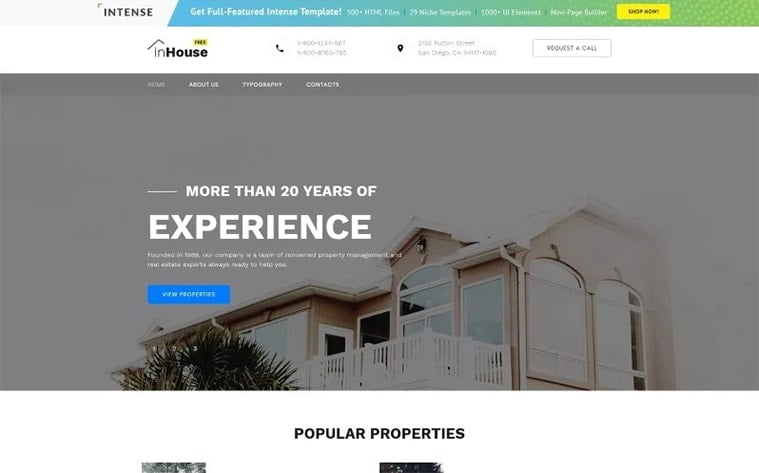 Professionally developed code, with a sleek design and full responsivity across devices, InHouse template will help your real estate find its perfect customer. The theme includes testimonials, blog, and social sharing options.
---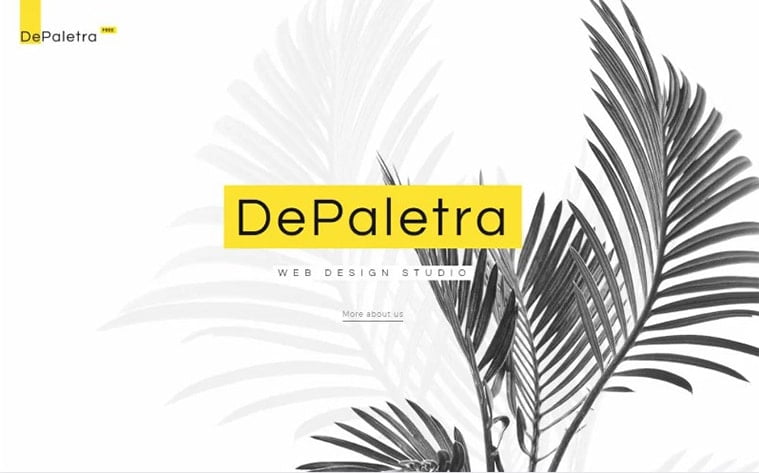 Bright, attractive, and customizable – DePaletra is an amazing choice for anyone aiming for a minimalistic design. The theme's SEO is up to par, and there's also a newsletter option integrated into the website.
---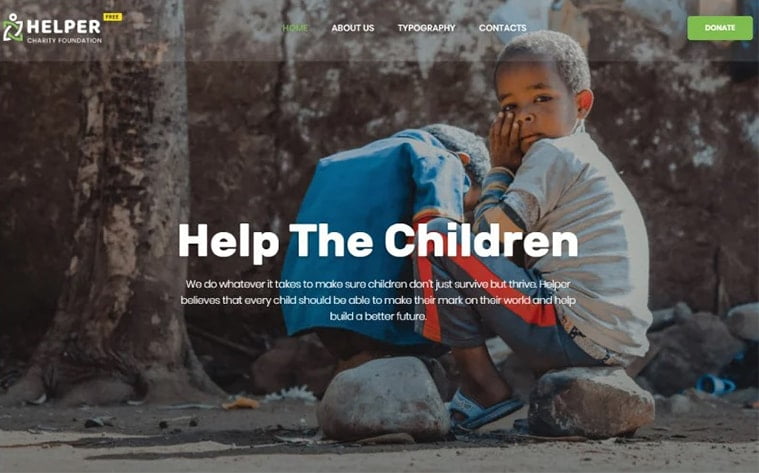 Reliable, information-focused, and highly-responsive theme for any social or charity organization. Helper is fully-editable, SEO-friendly, and allows HQ image and video upload.
---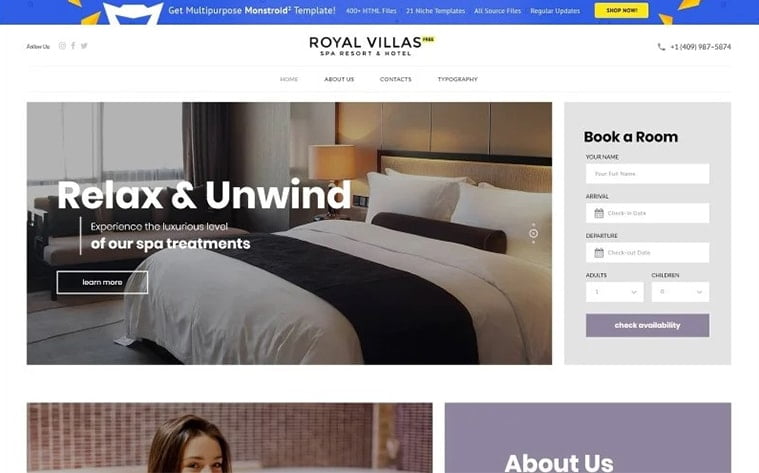 A highly-responsive theme for hotels, motels, and other accommodation services that incorporates a blog, gallery, as well as social, and booking options.
---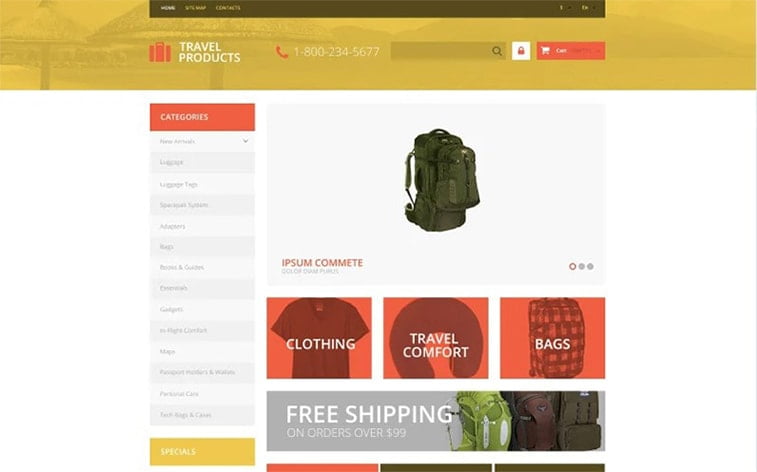 This theme's name says it all – it's dedicated to traveling websites, whether it may be an eCommerce business selling travel gear, or an agency promoting fabulous destinations. Minimal design with moderate color choice allows your visitors to focus on the products and information that matter the most.
---
This stylish, multifunctional music website template allows you to add images, videos, Google Maps, and social options to promote your next gig.
---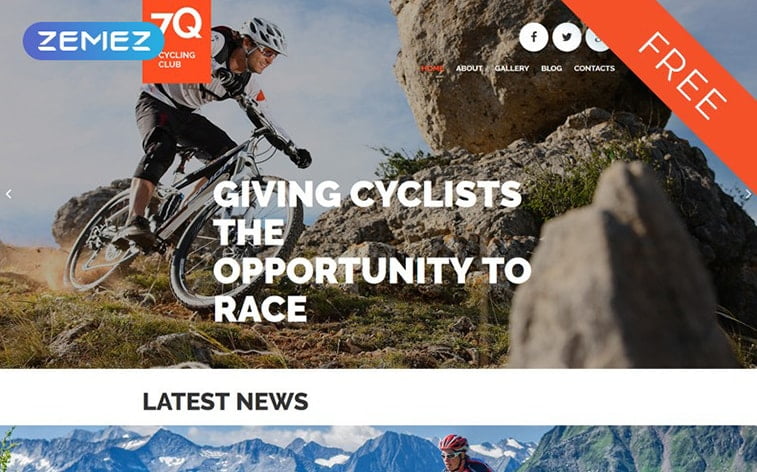 Focused on stunning visuals, the 7Q Bootstrap theme is great for adrenaline-seekers. The template is best for the promotion of outdoor activities, sports events, or a nature adventure.
---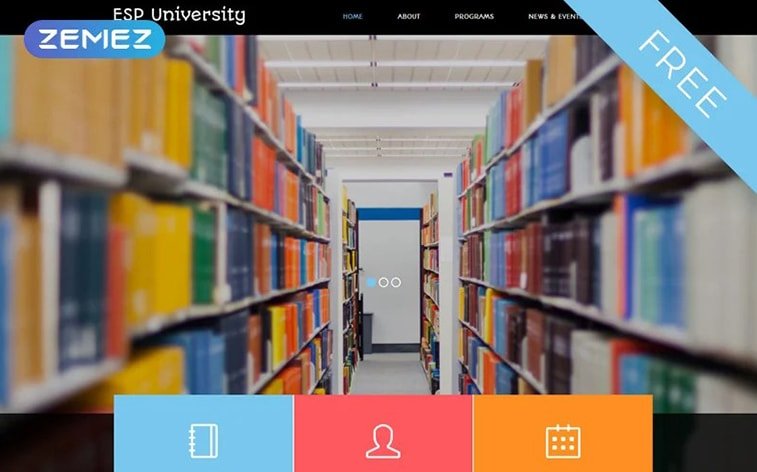 This neat and modern theme is fantastic for e-learning platforms. ESP University offers an adaptive interface great for any educational purposes. This template includes crossbrowser compatibility and newsletter subscription.
---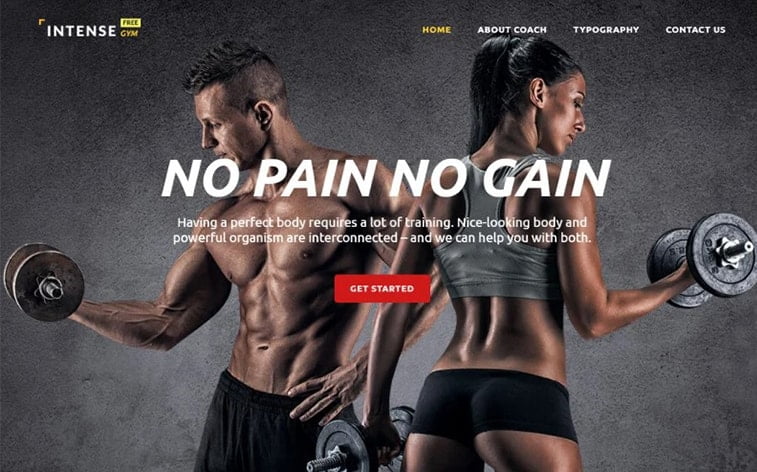 This fully editable and highly customizable theme works well for all websites dedicated to sports and workouts. Whether you own a gym, or sell training equipment, this attractive, visual layout will entice all fitness lovers to check you out.
---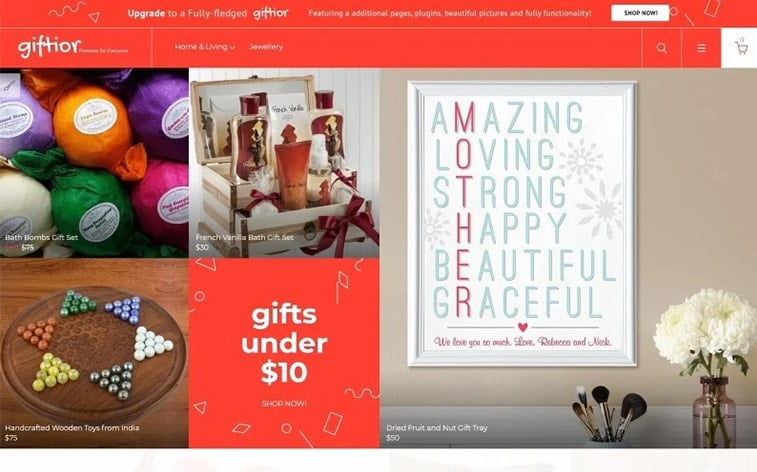 Superior eCommerce solution for a gift, jewelry, or toy store, with an elegant and professional design. Giftor is a well-structured template with a wishlist, add to cart, and compare features already built-in.
---
PizzaHous is a responsive and SEO optimized template for restaurants and deliveries. Its reliable code offers stability for customers who wish their service to be up to par. Besides, this theme includes menu, newsletter, and booking features.
---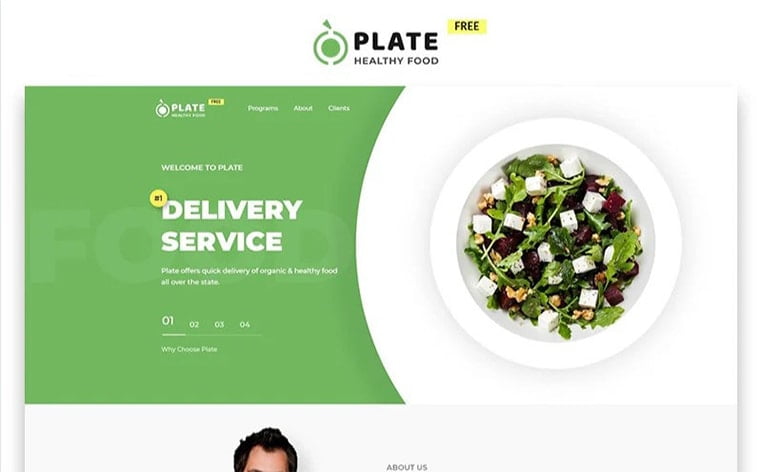 Another amazing food delivery website template with intuitive navigation, beautiful design, and thought-out structure. Plate Food Delivery is one of the best Bootstrap themes for food businesses, optimized for best Google results.
---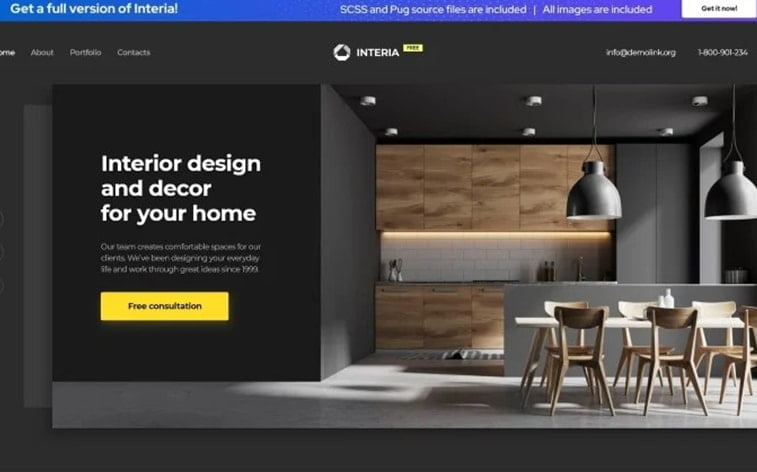 Primarily a landing page or a single page website, Interia is a stylish and elegant website template for a design agency or décor studio. Interia is a reliable, well-structured, and fully optimized template that perfectly suits your creative business.
---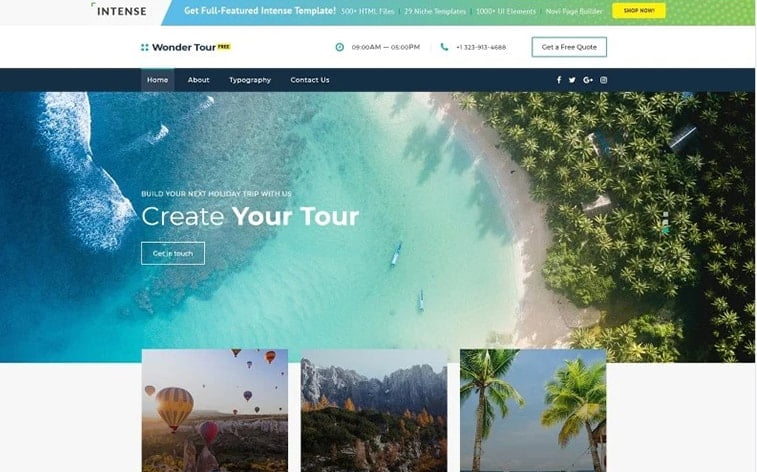 This is a professional, and adaptive template dedicated to travel agency websites. It entails spectacular animation, full SEO optimization, and versatile features.
---
Organic Food is a fully responsive website for agricultural businesses. It offers a user-friendly and elegant template. For additional features of this theme, there are plenty of free add-ons for this Bootstrap theme.
---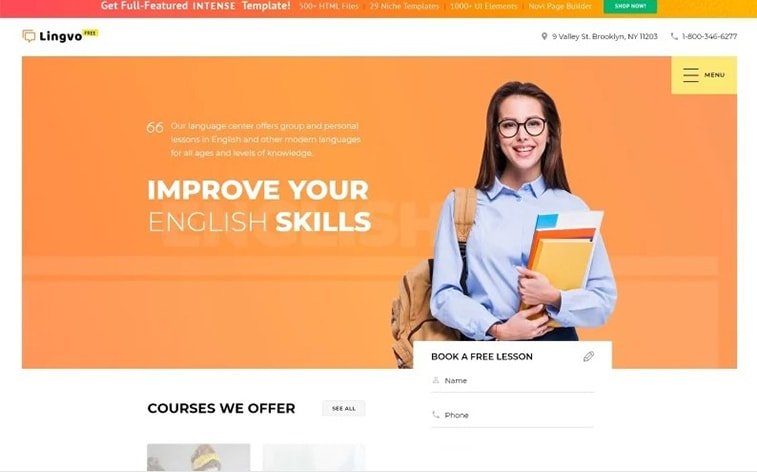 Fully-functional e-learning platform with various page layouts, adjustable elements, and numerous built-in plugins. Language Center is a great template for language learning websites, with its colorful, feature-packed, and informative design.
---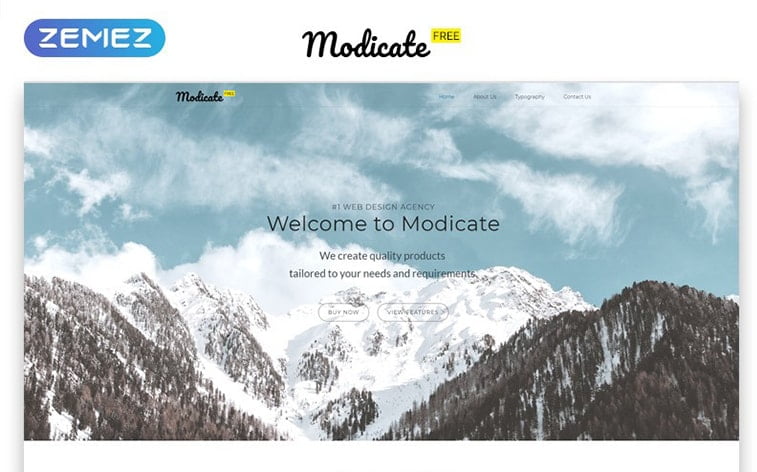 Modicate is a professional Bootstrap website template with pre-built pages, a blog, a newsletter, testimonials, and countless other features. It's based on a reliable code and a well-developed structure.
---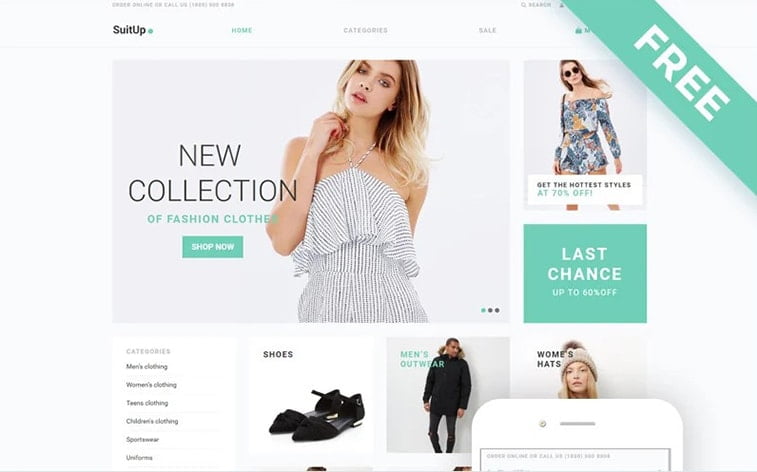 This Bootstrap-based template is a fully-responsive, multilingual, and multi-currency eCommerce solution for apparel brands or clothing stores. It is optimized across browsers, includes search and contact forms, sorting options, and supports Google fonts.
---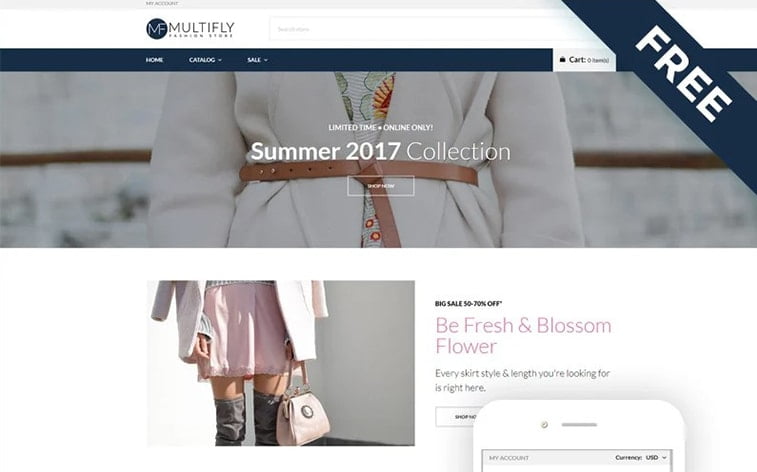 This Bootstrap-built Shopify theme offers a unique, stylish design suitable for any line of business in the fashion industry. Multifly is fully responsive, supports multiple currencies and languages, and includes contact and search form.
---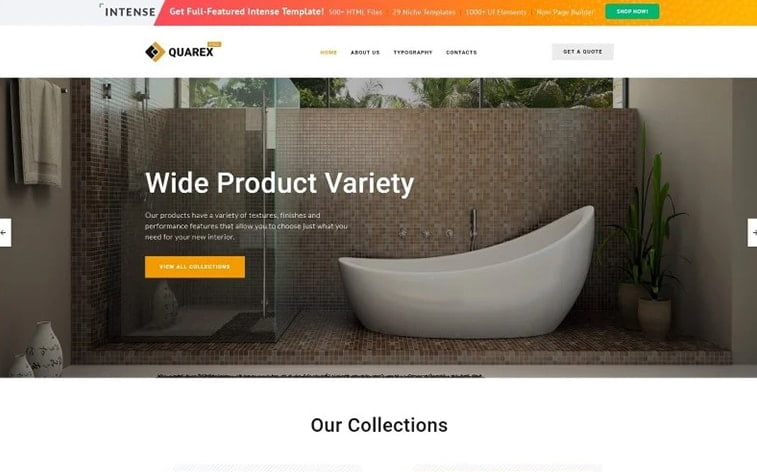 Quartex sports a clean code, allowing you to edit the template even without any coding skills. It's feature-packed, optimized for best Google performance, and fully responsive across devices.
---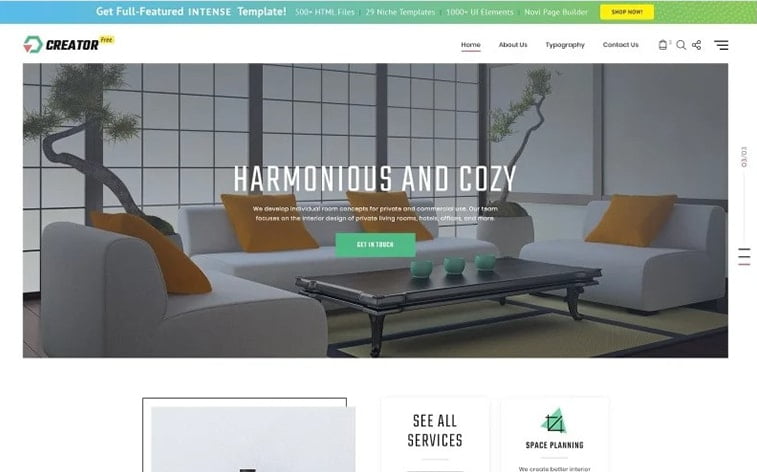 Suitable to any interior design studio, this theme gives you many editing options, ready-made header and footer styles. Besides, the template includes various graphic options for embellishing your website.
---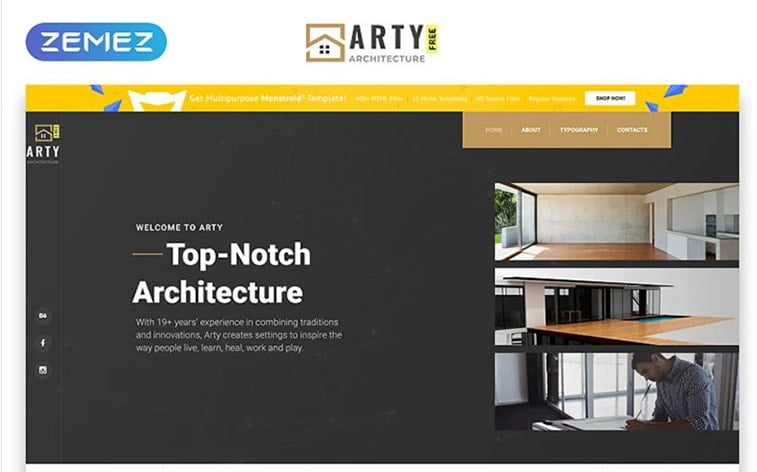 Architecture is a Bootstrap-supported template that is friendly to search engines, supports cross-browser compatibility, and is compatible with various free and premium plugins. It's simple, responsive, and stylish, thus fitting perfectly to an architecture-focused website who want to appear modern and knowledgeable.
---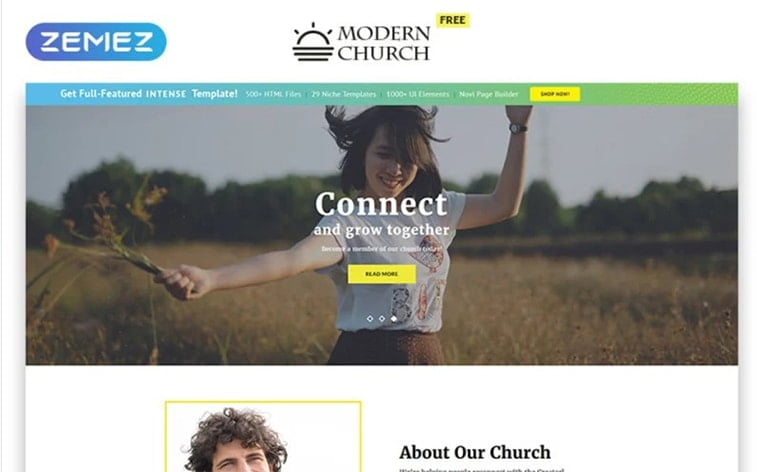 Stay in touch with the younger members of your congregation with this easy-to-edit theme. This template is responsive, works perfectly across screens, and is optimized for best Google search results.
---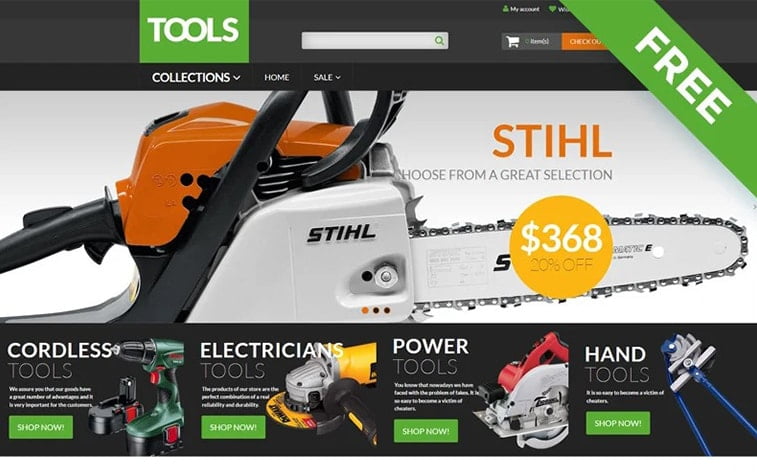 Tools is a Shopify theme based on Bootstrap that is fully responsive, supports several languages, currencies, and Google fonts. Besides, it offers Collection and Sale pre-built pages, contact and search form, as well as an eye-catchy design with plenty of features and visual effects.
---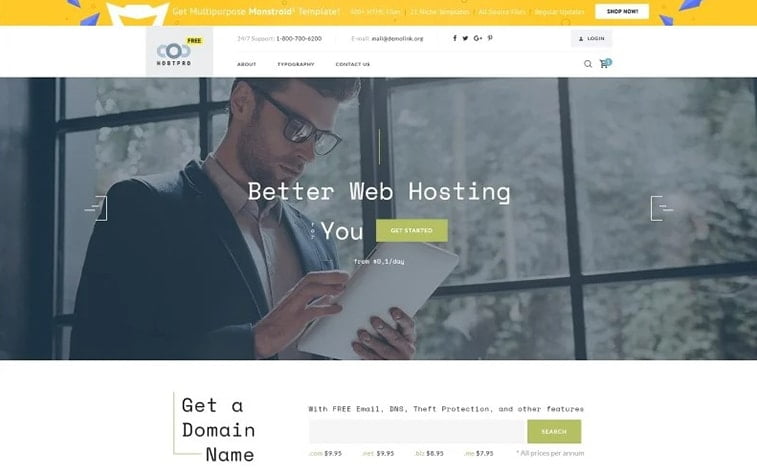 Having a brilliant website today is a must, especially if you're in the IT industry. The HOSTPRO template is an SEO-friendly, responsive, and modern-looking, with intuitive navigation, clean code, and social sharing options.
---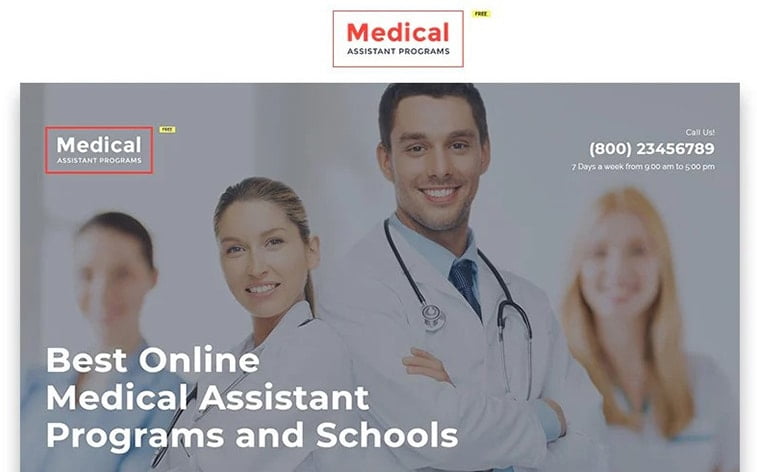 This template entails Bootstrap 4, rich UI kit, CSS3 animations, clean code, and full SEO optimization. The design is clean and minimalistic, thus ideal for any business in the medical industry – from clinics to pharmacies.
---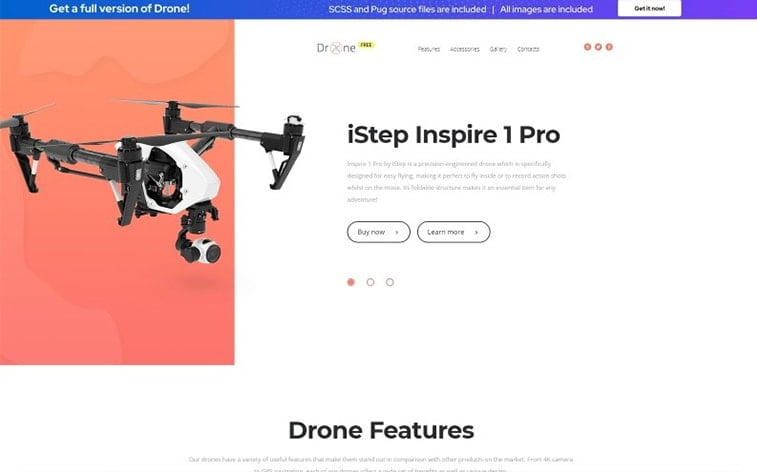 Drone is a highly responsive template with a rich UI kit, cross-browser support, contact forms, and newsletter subscription. The theme includes an impressive gallery and parallax, an eye-catchy design that you can freely play with, even without prior coding knowledge.
---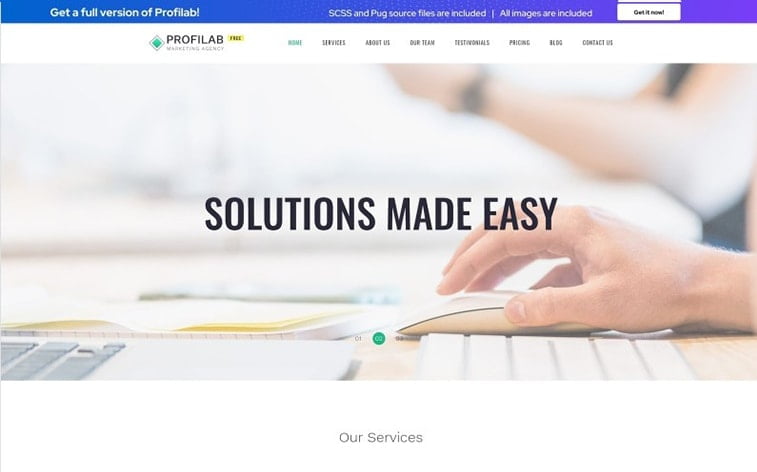 This theme is very easy to edit and customize to suit your needs, besides being completely SEO optimized and responsive for all screen sizes. Profilab uses the Bootstrap 4 framework, sports blog, and gallery features, as well as a packed UI kit.
---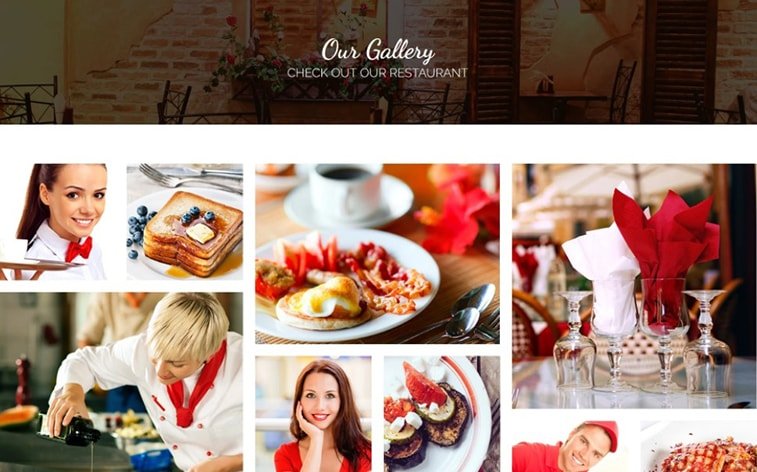 This multifunctional template offers meal, prices, and high-quality images and videos presentation, perfect for any food business. Intense is easy to edit according to your wishes and includes intuitive navigation and search features.
---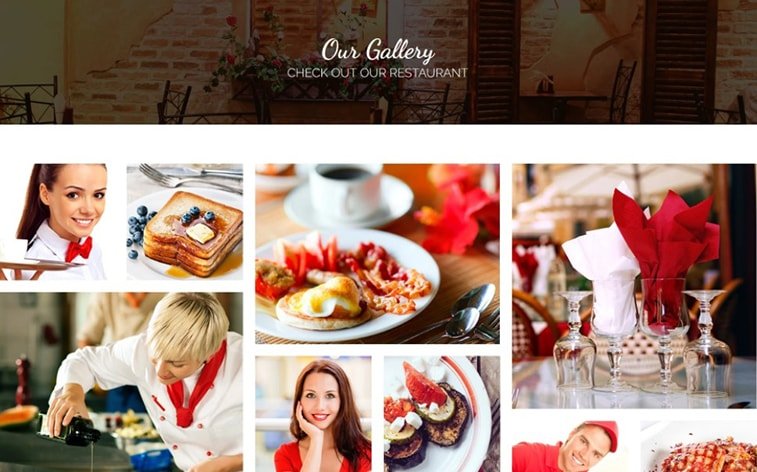 As its name suggests, this template is designed especially for bloggers, regardless of their subject niche. It offers a clean design, newsletter subscription, social login, and valid semantic code, enabling everyone to easily customize the appearance of their beloved blog.
---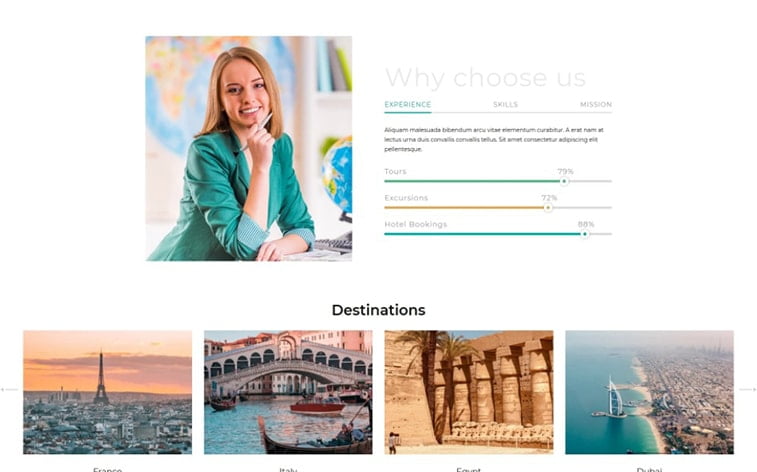 This template is a professional, adaptive, with spectacular animations and beautiful design, perfect for travel enthusiasts. Wonder Tour is a Bootstrap theme that includes an advanced UI kit and layout redesign options, fitting for your every traveling story.
---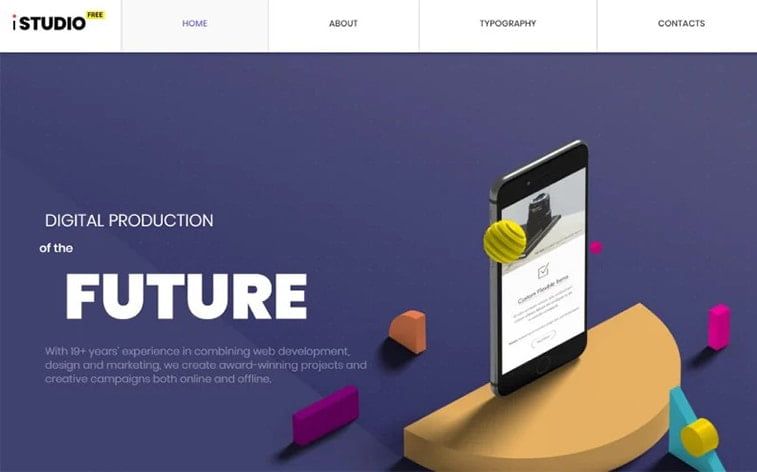 Easy to edit and maintain website template with attractive design, and integrated features of social sharing, newsletter, and portfolio. This theme is suitable for designers, marketers, photographers.
---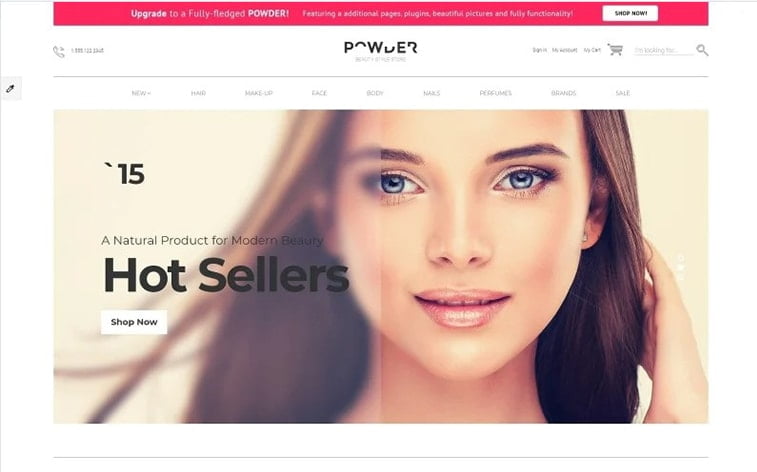 Powder is a multifunctional Bootstrap theme for any beauty website. It stars advanced search options, pre-built category pages, as well as eCommerce features. Powder is highly responsive, multifunctional, fully responsive. It is a great solution for every online store, as it includes sorting options, wishlists, and product comparison.
---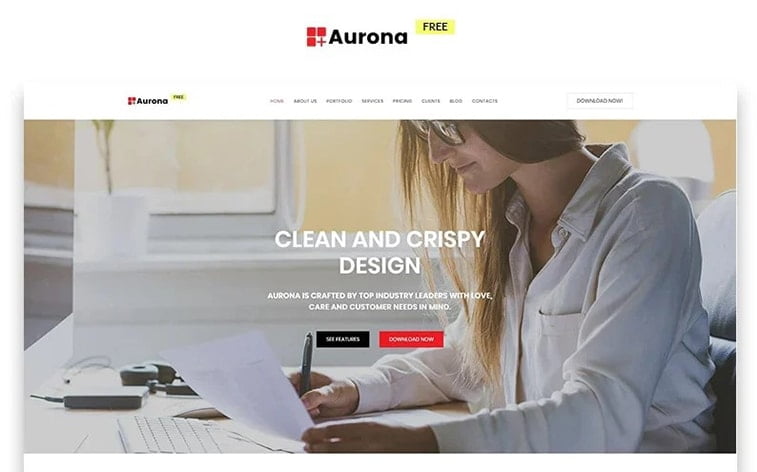 Free Bootstrap landing page template for any business wishing to resonate professionalism and expertise. The theme is reliable, supports blog and portfolio sections, gallery, background video, as well as Google Fonts and Maps. Moreover, it's very easy to add or remove elements and make the website even more user-friendly with a rich UI kit.
---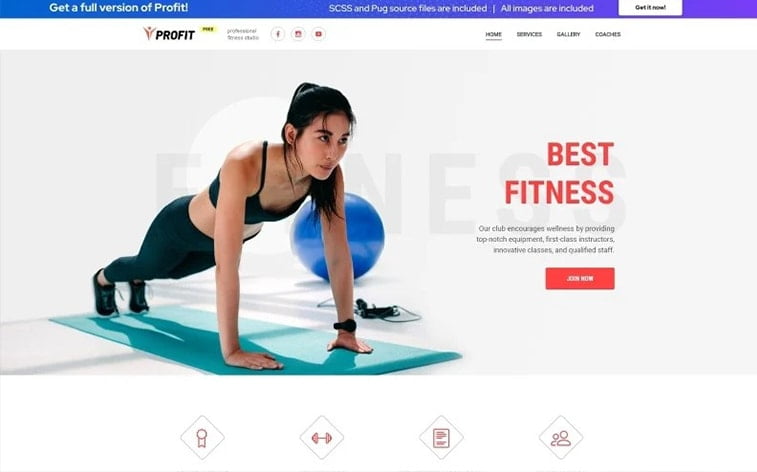 Fitness website template with a reliable coding, gallery feature, full customization options, and responsiveness across screens, PROFIT is an amazing choice for gyms, personal coaches, fitness equipment stores, etc. You can add information about your team, services, location, as well as show images and videos showing your work.
---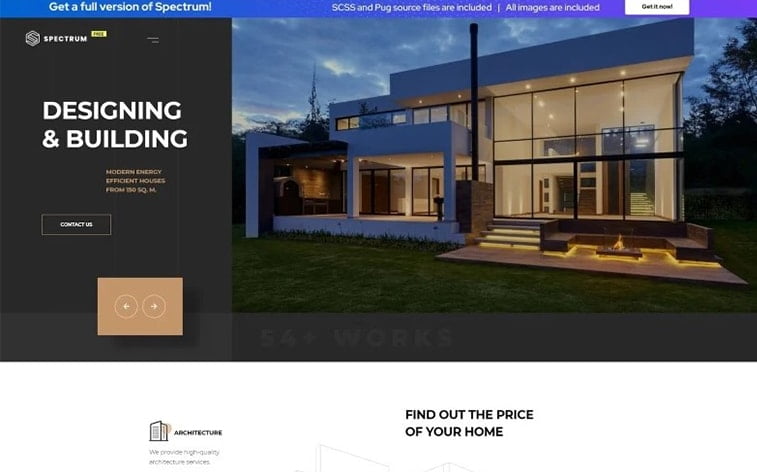 The Bootstrap-based landing page template for a construction or architecture company, with an easily customizable structure, and a well-developed, intuitive design. It's fully responsive and SEO-friendly.
---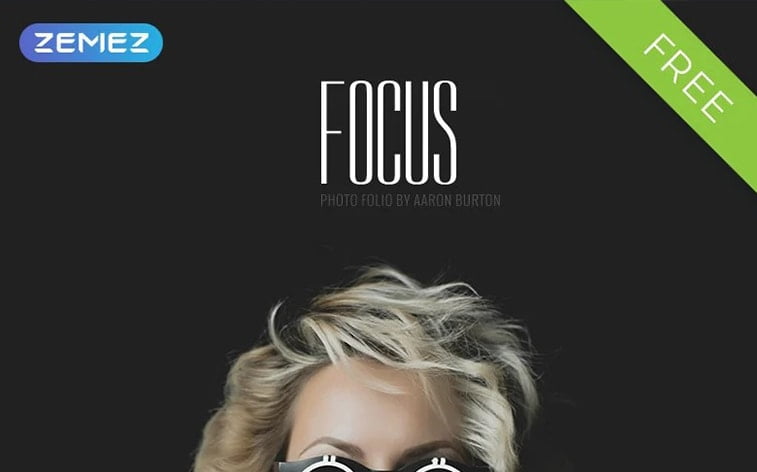 Focus is a website template for photographers, showcasing your work in an impressive, professional, and modern manner. It includes a pre-built portfolio feature to present your fashion, wedding, nature, animal, portrait, etc. photos. Focus is cross-browser compatible, includes newsletter and social login options.
---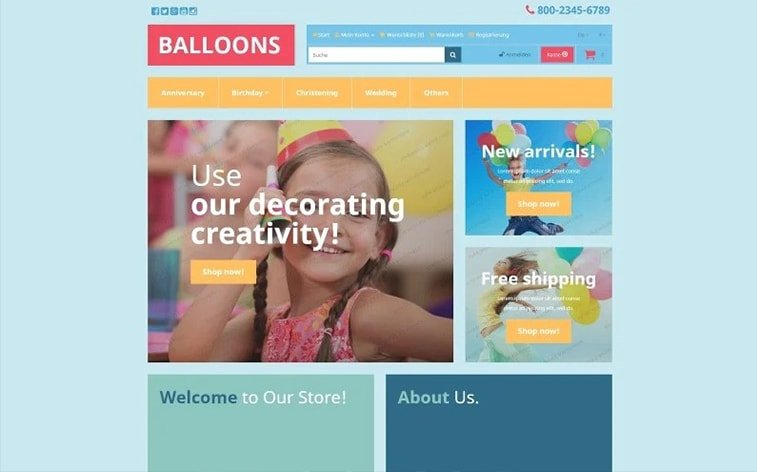 Lightdix is a website template that complies with the OpenCart coding standards. This template is a great eCommerce solution, with a wishlist, compare, sorting options, pre-built contact form, and search features. Also, Lightdix offers a homepage layout builder, meaning you can customize your first website's page in only several clicks.
---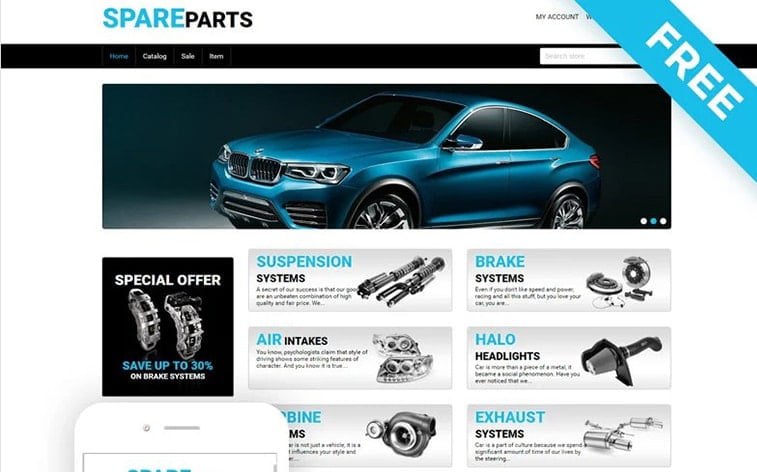 This Bootstrap-built Shopify theme is a great choice for eCommerce businesses in the car industry. It is fully responsive, supports multiple languages and currencies, and offers a pre-built contact and search forms, sorting options as well as megamenu. Spare Parts is specially designed for auto accessories stores and is completely editable even if you lack coding knowledge.
---
Which Bootstrap template is best for you?
Bootstrap is the most popular CSS framework for developing responsive and mobile-first websites. Being two major ranking factors for websites, it's really no wonder that Bootstrap gained its fair share of fans across the dev world.
Across the web, you can find various free templates of websites and landing pages based on the Twitter-built framework. Due to the incessantly increasing community of designers and developers who create Bootstrap templates suitable to various businesses, it's quite easy to find the one that will be perfect for you.
Generally, all free themes that we've outlined here are fully customizable, SEO-friendly, and responsive for all screen sizes. Moreover, each template is dedicated to a specific business niche, although, if you grow particularly fond of a certain theme, you can edit it to fit your purposes even without any coding skills.
---
Additional Free Resources: