Sećate li se spomenara? I pitanja o omiljenom pevaču, glumici, pesmi, hrani, pa i onog čuvenog – ko je tvoja simpatija? Bile su to sveske pune insiprativnih ideja, misli, humora, tajni, crteža, nalepnica, poruka i svega onoga što smo delili sa školskim drugarima. A, šta biste danas podelili sa svojim kolegama dizajnerima?
Inspirisana upravo spomenarima, grafički dizajner i tipograf Tamara Pešić je u sklopu svojih doktorskih studija na Fakultetu primenjenih umetnosti u Beogradu, u okviru predmeta Grafika knjige, osmislila i kreirala interaktivnu knjigu pod nazivom Dizajner dizajnerima.
Reč je o svojevrsnom leksikonu namenjenom grafičkim dizajnerima, u koji svako ima priliku da upiše svoje stavove, misli, kritike, sećanja, ideje i nadanja u vezi sa svojom karijerom, radom sa klijentima, inspiracijom i motivacijom, a zatim sve to i podeli sa kolegama u svom timu, na fakultetu ili u kompaniji u kojoj radi.
Kako Tamara Pešić navodi u svom tekstu na sajtu FPU Knjige, ova knjiga bila bi idealan poklon za dizajnera, ali nije namenjena samo pojedincu, već na neki način poziva i na grupni projekat i zajedničko popunjavanje stranica.
"Spomenar se sastoji iz tri celine. Prvu celinu čine pitanja, druga celina je brzi test, dok treći deo možemo nazvati kreativnim delom. S obzirom na to da je ovo ipak spomenar za grafičke dizajnere, onda bi bilo logično i očekivano da i pitanja budu dizajnirana. To je rešeno kroz posebne strane koje svako pitanje ima i svako od njih je drugačije tipografski rešeno. U slučaju da dizajner 'otvori dušu', rezervisano mu je nekoliko linija za pisanje. Tako da kao kontrast u odnosu na zadata dizajnirana pitanja, imamo sveže, slobodne, rukopisne strane", objašnjava Tamara Pešić.
Verujemo bi da bi se ovakvom poklonu mnogi dizajneri istinski obradovali i zato nas raduje najava Tamare Pešić da se drugo, dopunjeno izdanje knjige Dizajner dizajernima očekuje tokom 2019. godine. Pozivamo vas i da pratite rad Tamare Pešić putem njenog profila na mreži Behance.
Do tada, pogledajte neke od stranica iz knjige i razmišljajte o svojim odgovorima, mislima, željama i doživljajima, kao i iskustvima koja su tek pred vama.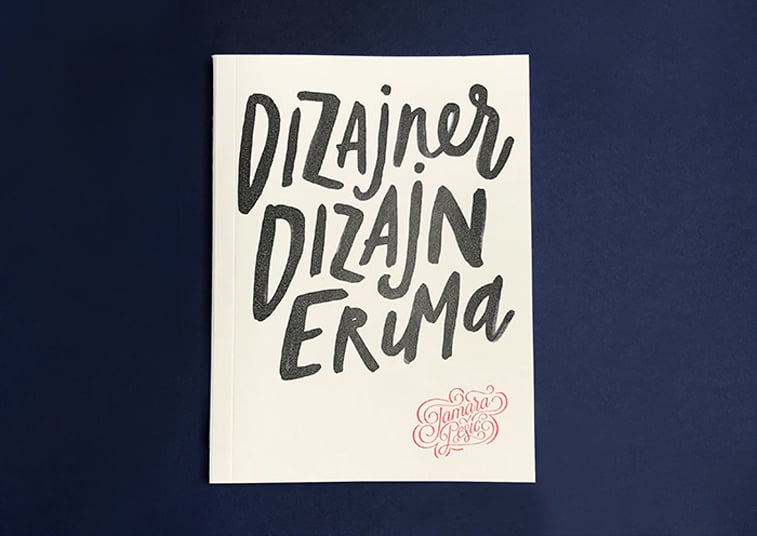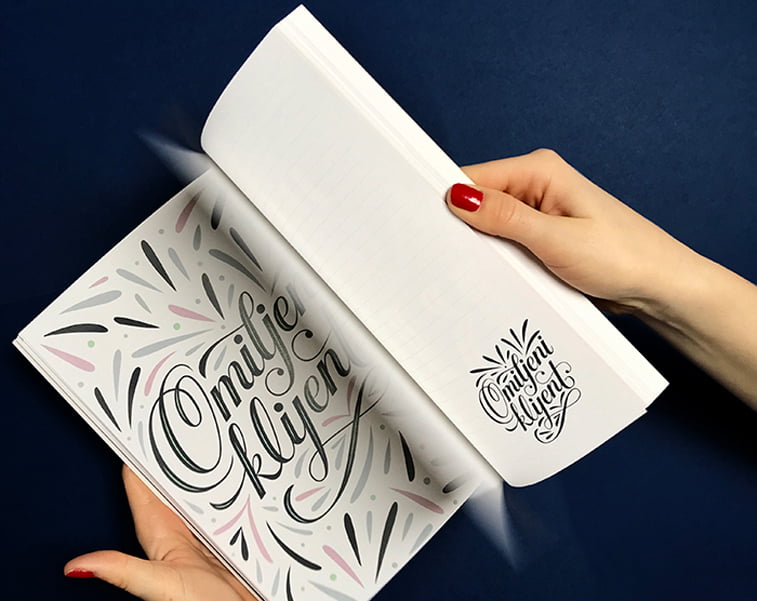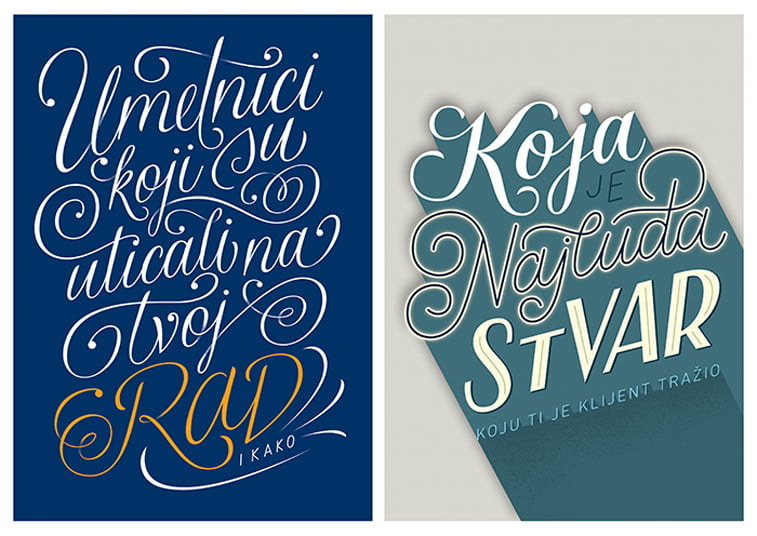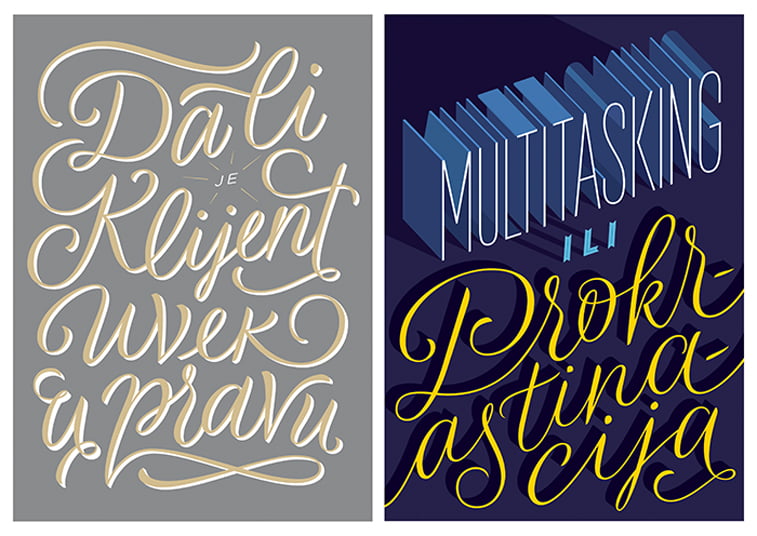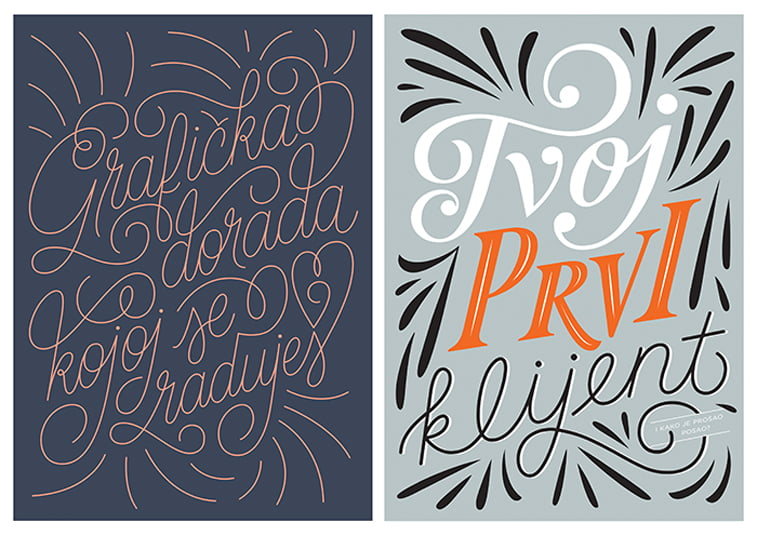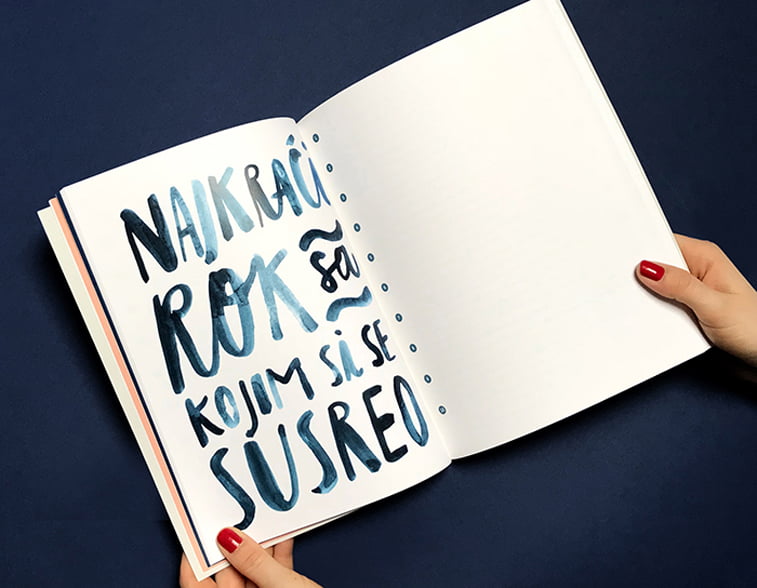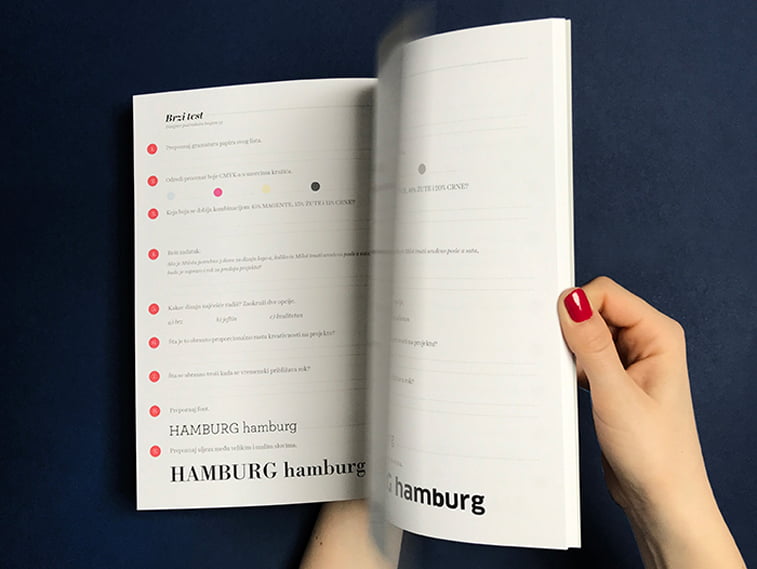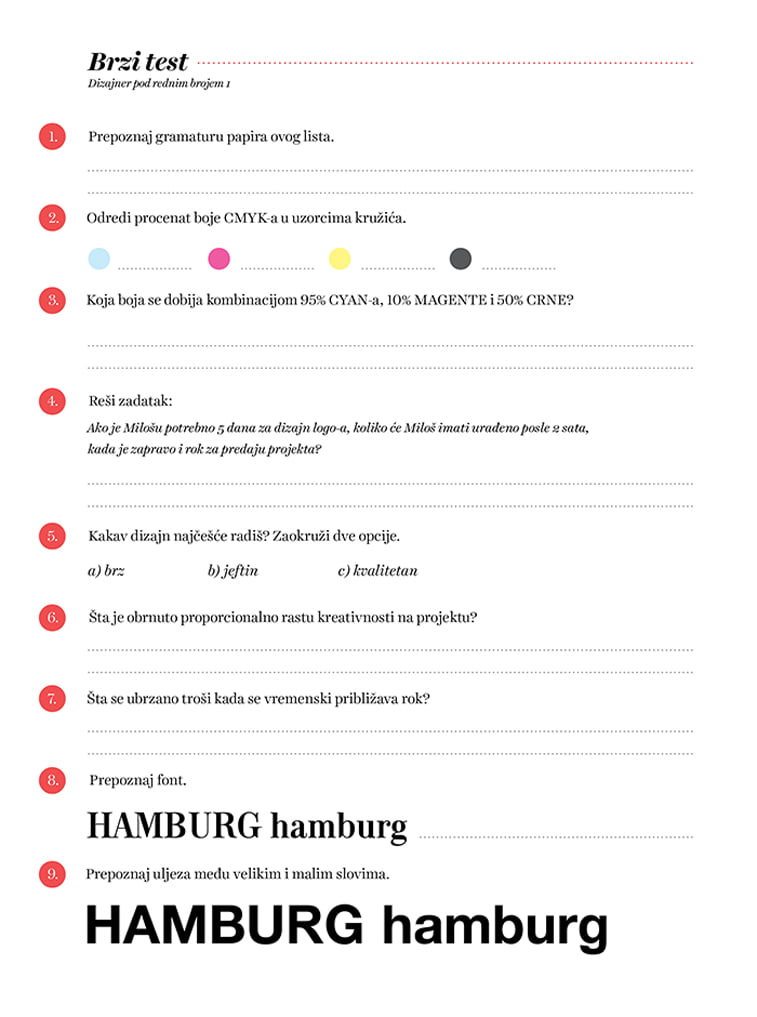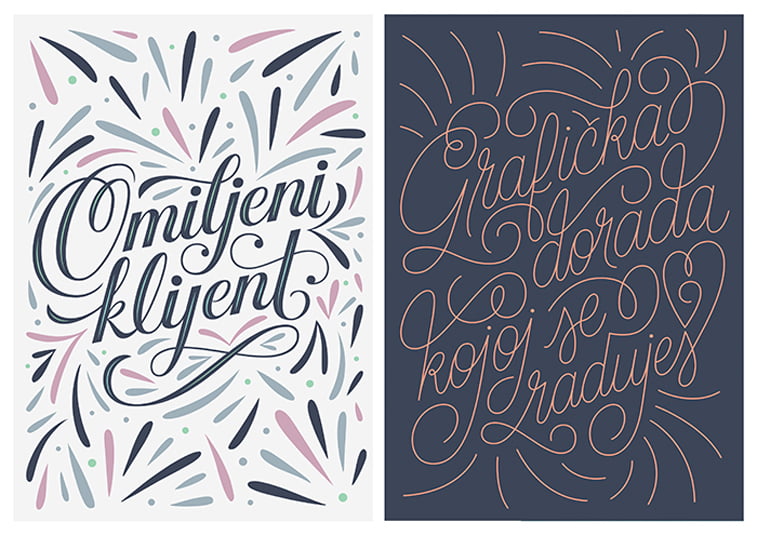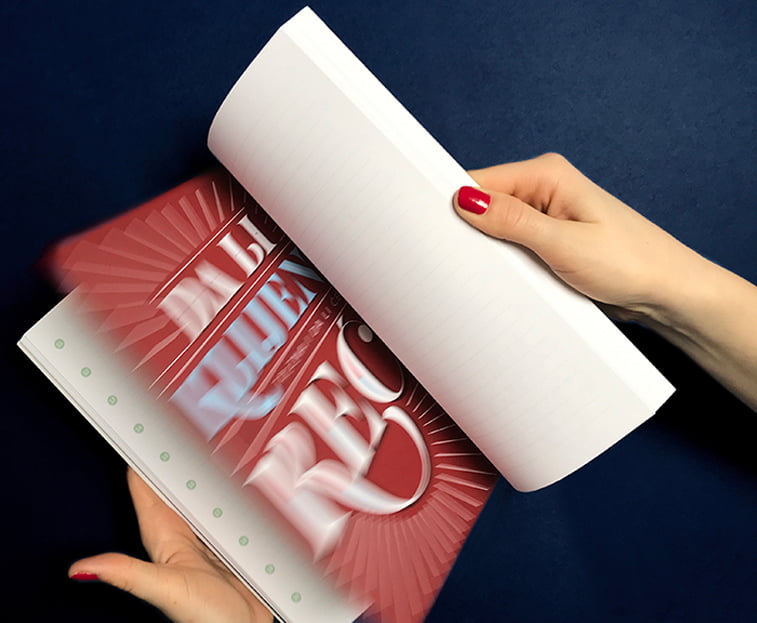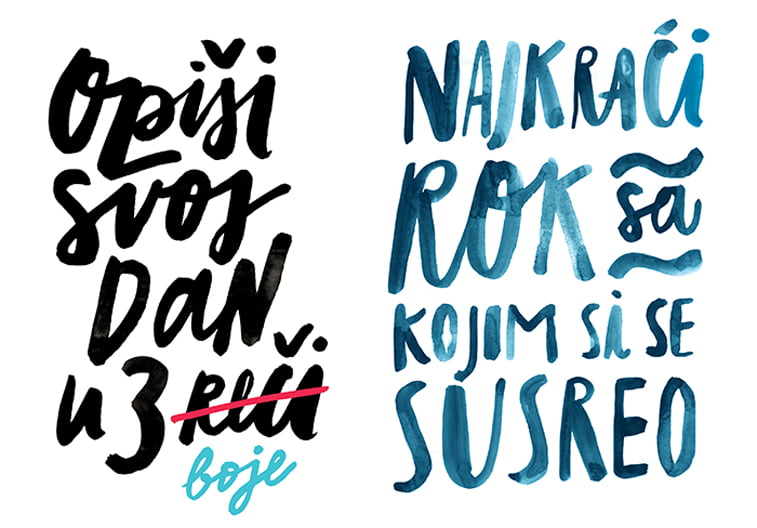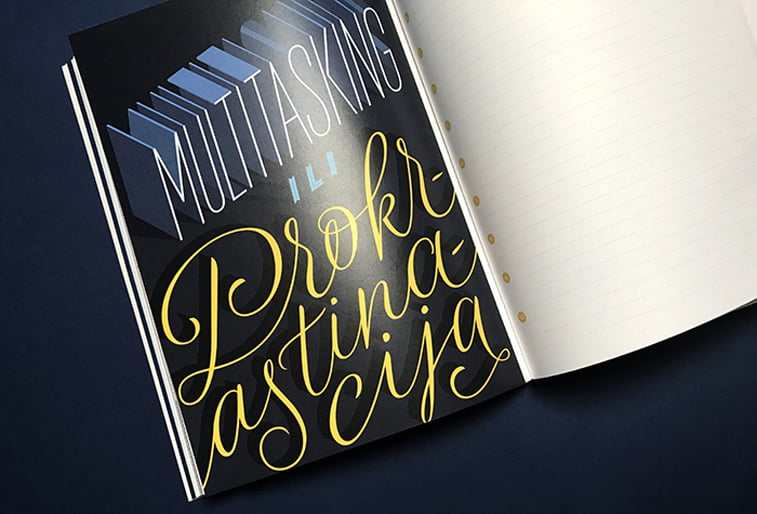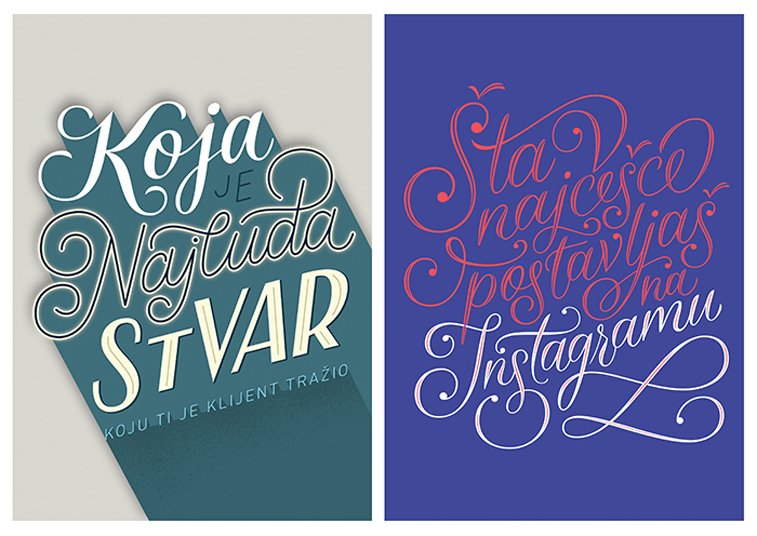 Izvor slika: FPU Knjiga
---
Ako vas zanima grafički dizajn, pogledajte i druge tekstove: