Ukoliko i vaše dete provodi sate i sate pred računarom, možete ga zainteresovati i za nešto drugo osim igrica. Npr. za programiranje. Saznajte zašto i kako.
Zašto?
Ukoliko ste i vi osoba čija deca po ceo dan provode vreme ispred računarskog ekrana, u igranju igrica ili četovanju na društvenim mrežama, prostim zabranama ili odvraćanjem od tehnologije ništa nećete postići. Pošto deca najbolje uče iz iskustva i kroz igru (metod Marije Montesori), možda možete probati da ih zainteresujete za programiranje još od najranijeg doba.
Zagovornici kodiranja za decu smatraju da "svakom detetu u 21. veku treba dati šansu da nauči nešto o algoritmima, kako se prave aplikacije ili kako internet funkcioniše. Isto kao što uče o fotosintezi, sistemu za varenje ili električnoj struji."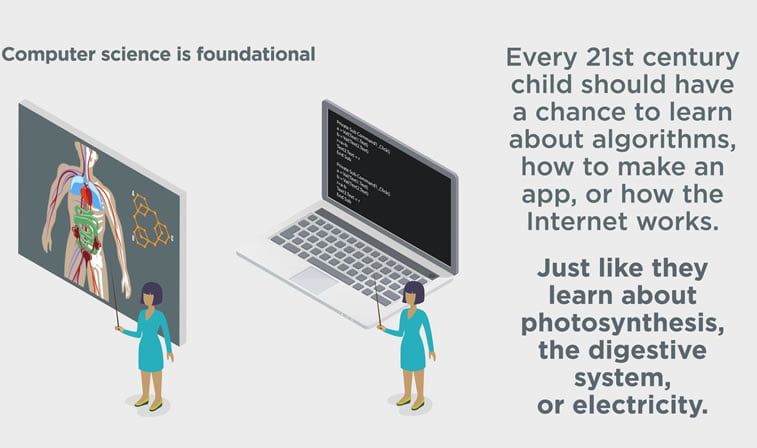 Isto kao što se uče maternji i strani jezici, tako treba od najranijeg uzrasta obratiti pažnju i na programske jezike.
Treba, naravno, imati u vidu i to da su ovo samo početnički izvori prilagođeni određenom uzrastu pomoću kojih će deca razviti logiku i učiti kako da povezuju stvari koje će im kasnije biti korisne.
Izvori saznanja:
Code.org
Code.org je neprofitna organizacija čiji je cilj menjanja obrazovne paradigme i približavanja računara deci (i nastavnicima) u školama širom sveta. Decembra 2013. godine, na njihovom zvaničnom vebsajtu organizovan je "Sat kodiranja" (the Hour of Code) u čijoj je promociji učestvovalo dosta poznatih ličnosti, poput osnivača Fejzbuka, Marka Zakerberga (Mark Zuckerberg), osnivača Majkrosofta, Bila Gejtsa (Bill Gates), gradonačelnika Londona, Borisa Džonsona (Boris Johnson), i mnogih drugih.
Ovaj vebsajt nudi tutorijale za početnike, tutorijale za JavaScript, telefone, tablete i druge programske jezike, kao i pregršt izvora za nastavnike. I ne samo to, nego postoji i galerija dečijih radova koja sadrži dečije pričice i igrice koje su napravili nakon pohađanja kurseva!
Hello Ruby
Ako ste i sami programer i volite platformu Ruby, evo dobrih vesti za vas! Osnivači kursa Rails Girls imaju za cilj da programiranje učine zabavnim za decu, te su sastavili zabavni paket osmišljen za mališane. Uz pomoć sajta Hello Ruby deca razvijaju maštu, i što je najvažnije – uče kroz igru.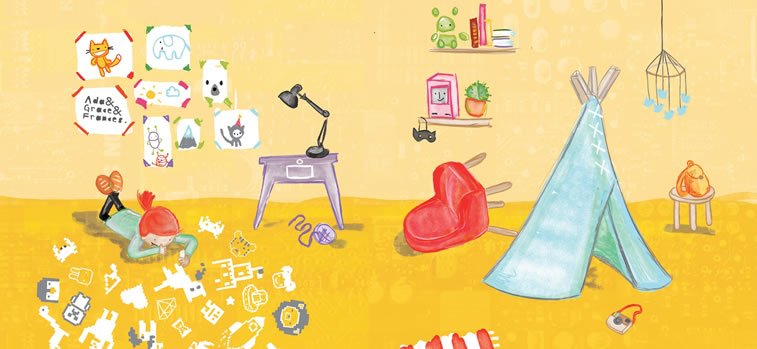 Scratch
Scratch je sajt na kome se uče najvažnije veštine za 21. vek – programiranje, animacije, igrice – a sve kroz kreativne i interaktivne kurseve za decu osnovnoškolskog uzrasta. Ono što ovu platformu čini zanimljivom jeste to što ima sadržaje i za najmlađe, ali i za ne tako mlade ljude (ali mlade u srcu) željne novih saznanja. Na njoj i roditelji i nastavnici mogu pronaći korisne izvore i planove lekcija.
Graphite Common Sense
Platforma Graphite predstavlja još jedan u nizu besplatnih sajtova koji mogu pomoći u obrazovanju dece. Na njoj se mogu pronaći razni tutorijali koji će pomoći deci da se zainteresuju za razvoj aplikacija, igrica i vebsajtova. Ukoliko vas posebno zanimaju aplikacije koje pomažu pri programiranju i kodiranju, možete pogledati ovaj njihov spisak koji uključuje aplikacije Scratch, ScratchJr, Kodable Class, itd.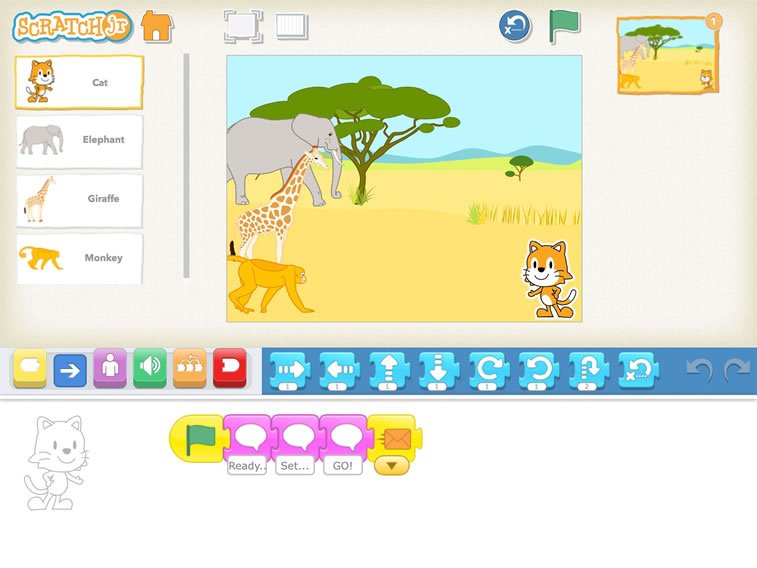 Da li ste koristili neku od ovih platformi i, ako jeste, koja vam je najbolja?
---
Vidi još: