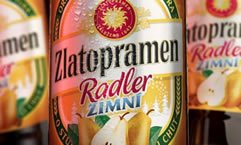 Za grafičke dizajnere dizajn ambalaže je jedna od najintrigantnijih oblasti dizajna, jer je ambalaža nešto što ostavlja značajan utisak na njene korisnike. To se pokazalo na primerima mnogih velikih i malih brendova.

Inovativna ambalaža može da stvori potpuno novo korisničko iskustvo i novi doživljaj proizvoda.U suštini dizajn ambalaže je pored kvaliteta, jedan veoma važan faktor uspeha svakog proizvoda.Stoga savet je biti što kreativniji i naći dizajn koji će biti privlačan korisnicima.
U nastavku pogledajte 23 inspirativna primera dizajna ambalaže.
E-business and internet marketing specialist.
Latest posts by Jovan Ivezic (see all)