You don't have to be a genuine tech enthusiast to know about Google Lens. As a matter of fact, the leading search engine has made tremendous efforts to transition from traditional text and voice search toward advanced image searching. The result was Google Lens, launched back in 2017, which is one of the most remarkable internet advancements that the browser-juggernaut has come out with in recent years.
In essence, Google Lens is a multifaceted AI-based tool that has undergone a few changes since its inception and has proven to be a convenient tool that can bring impressive benefits to eCommerce businesses.
As such, this article will focus on how Google Lens may improve the metrics of your eCommerce platform with a few tweaks. 
How Does Google Lens Work? 
As mentioned above, the tech was first launched back in 2017 as a standalone application but now comes as a default feature in most Android devices, especially on Android 6.0 operating systems and up.
The AI technology behind Google Lens helps the application draw info from its massive online database and delivers accurate and valuable results to mobile users after they literally shoot or take a picture of any object with their phone's camera, which they want to learn more about online. Google Lens simply studies the images and fetches the most accurate and valuable information regarding the object from the web.
Needless to say, Google Lens, just like the browsers, continuously learns more and becomes better at delivering relevant and accurate info so mobile users don't have to do further research to get what they are looking for.
For instance, when you point Google Lens toward a restaurant, a pop-up window will appear with address info, reviews, working hours, and more. Heck, the tech is even capable of detecting hand gestures (like a thumbs up) and offering the corresponding emoji. Also, aim it at a beverage, and the app will show you what it is. 
Google Lens for eCommerce
Online sales have skyrocketed ever since the 2020 pandemic. Google was quick to leverage the sudden influx of buyers flocking online and started to buff up its AI-powered app to ride the wave of the shopping trend and bring users a more seamless digital experience.
The only problem is that most eCommerce businesses still seem to struggle to effectively obtain customer insights that would reproduce the lifelike experience of discovering new services and products. In 2022, online shops still mostly use traditional SEO practices to generate leads and expand their customer base.
A New Standard in Virtual Shopping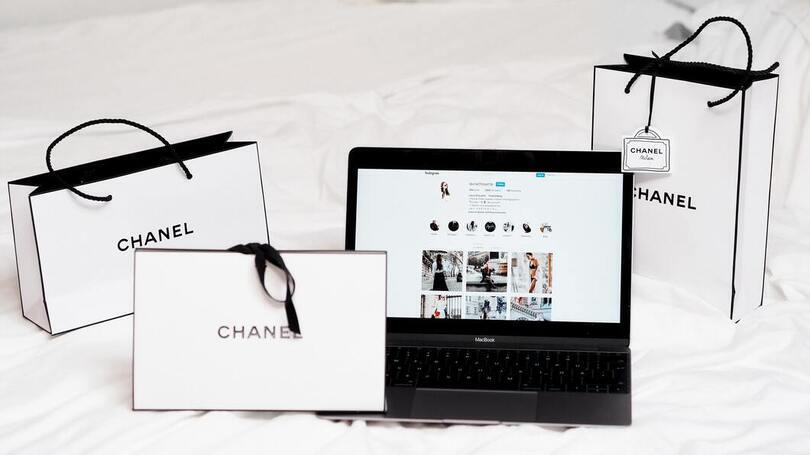 Google Lens has undergone tremendous improvements to create a win-win tool both for online businesses and buyers by helping users explore more options than traditional shopping lists and engage with making virtual purchases more casually and spontaneously.
More specifically, Google Lens enables users to look for up different patterns, shapes, products, or colors they come across daily and offers them similar or identical options that they can potentially purchase on the internet.  
Android users can simply activate the Lens app to get shopping ideas for similar items they take shots of. For instance, if you see a set of curtains you fancy, just point your phone camera at it, and the application will display similar designs and relevant info like pricing and product reviews.
Such features have tremendous potential to drive more traffic to eCommerce platforms and may be able to drive more sales as a result. 
Entrepreneurs who have been running online shops know that eCommerce services is mostly a numbers game where those platforms stay in the game and can make the best of their insights and utilize every feature and functionality that can make their work and their user's experiences more streamlined. 
As such, traditional SEO techniques, along with using Google Analytics and optimizing for Google Lens, could be a powerful strategy for creating an eCommerce powerhouse.
Thinking About Google as A Marketplace
When comparing Google to other large marketplaces such as eBay or Amazon, the search engine has one massive advantage: Google has the world's most enormous database, probably the most highly developed AI, and most sophisticated algorithms that track customers' behavioral patterns, predicting search and purchase intent. 
If you imagine Google Lens as a cutting-edge SEO strategy, where the keywords are the visual characteristics of your products, you can get a better idea of how the technology can benefit your business. Additionally, the reverse image search features enable viewers to find you and your products with little effort and quickly.
Optimizing Your Site with Google Lens for eCommerce
So, how can you benefit from using this cutting-edge technology? Below are only a few ways Google Lens may help you boost your metrics. 
Using QR Codes Wisely 
These small codes can give valuable info about your products and shop for those who use Google Lens as their go-to QR code reader. 
Optimize your ads, marketing emails, and newsletters with QR codes that:
Take your users to your social channels, urging them to follow your pages;

Take them to registration pages or landing pages on your site;

Take them to receive special coupons and promo codes

, etc.
Don't forget to include a clear call-to-action, so the users will ultimately know what the code stands for. Test each option to make sure that the campaigns are converting and that the codes are providing accurate data.
Quality images and Descriptions
This is also important when it comes to traditional SEO approaches. Every image and description on your site should be top quality, without any pixelated images and confusing descriptions.
Make sure to include enough photos to highlight every characteristic and angle of your product. Having more images of a product will also increase the possibility of Google Lens using your site to give suggestions and info to users who are looking for something to learn about or buy. 
Google will always prioritize valuable information. As such, make sure to include specific details about your products. In the case of clothes, you can always include color options, available sizes, materials, washing institutions, and so on. This will significantly help you with your traditional SEO efforts and will also build more trust between you and your visitors.
Optimize Meta Tags and Alt Text
Even though Google Lens uses advanced visual search, Google's core search is still based on AI learning, and you need to use every trick in the book to help the algorithm better understand what you are selling. Tried-and-tested keyword implementation is still king in this aspect.
With that being said, use the targeted phrases and keywords appropriately in alt images, meta descriptions, and page title tags. Also, avoid overstuffing your tags because too many keywords in them might actually harm your chances of ranking better.
And don't forget, well-written, quality content, like informative product descriptions with keywords, will always help you stand out from other sites. Aim to write valuable, descriptive, and informative keywords instead of trying to cram in a bunch of keywords in a few paragraphs. Well-written content will still go a long way in optimizing for such a visual-heavy app as Google Lens.
Provide a Stellar User Experience
Needless to say, you will still have to keep in mind the same crucial factors that you would in the case of traditional optimization strategies. You will still need to have a site:
That has great navigation;

Operates smoothly on all devices;

Loads fast.
For the most part, Google was the search engine that introduced these priorities, and they will still be crucial when you are trying to optimize for Google Lens as well. Especially because it's a mobile application, exceptional mobile navigation is a precursor for any kind of success with this AI-based tool.
---
Enter The Future of eCommerce
Undoubtedly, Google Lens is raising the bar and changing how eCommerce site owners approach the internet and search engine optimization in general. 
As most searches are conducted via mobile devices, Google Lens represents an even more profound way of transitioning to the mobile-first philosophy, encouraging website owners to put mobile devices on the pedestal when it comes to SEO and web development.  
Still, Google Lens takes advantage of many traditional and straightforward search engine optimization techniques, giving just enough space for any eCommerce owner to perform the necessary tweaks to drive more traffic to their sites through this visual-heavy shopping approach.