Without any doubt, in the world of digital marketing, there's nothing quite so exhilarating and satisfactory than finally launching your website after months of strenuous work and finally see all that labor pay off in the form of traffic, conversions, and most importantly, sales.
As a business-conscious and driven site owner, one of your main aims is to keep those sales figures up and to do so, you need to ensure that your WordPress website remains in tip-top shape. Depending on your business, you may not need to update your blog section daily or weekly, however, there will always be a few elements that you should check regularly and update them (like your installation and plugins) to ensure that your visitors get the most out of landing in your website.
Why?
Sadly enough, WP sites don't self-maintain. Major updates, security precautions, ever-evolving plugins all call for a solid maintenance plan that ensures that your website remains just as crisp and relevant as it was when it was brand new.
4 Reasons Behind a Good Maintenance Plan
Sometimes, business owners manage to overlook the importance of a good maintenance plan, because, honestly, little is said about the actual importance of website health until platforms suddenly start to crash.
Your site needs to be updated for two main reasons. The first reason is security: you need to update your files to tend off cyber attacks. There are hackers out there who desperately try to seek out the vulnerabilities in websites, costing business owners time and money.
The other main reason is plugin health. These plugins are like mini-programs that add several handy features to your website. Whether you use one of them or dozens, you need to update them regularly to avoid bugs and other issues that may deter your target audience to visit your website.
That being said, here are your four main reasons to have a solid maintenance plan in place.
Hackers
As WP is the go-to content management on the internet, and as it powers around 35% of all self-hosted sites, it's also a fan-favorite when it comes to cyber-attacks and malware.
Hackers can exploit certain plugin bugs and extract database credentials. This enables them to create unauthorized admin accounts on websites.
Fortunately, WP is generally vigilant when it comes to hackers. The company rolls out updates regularly and releases new versions when potential threats are identified. With a good plan, you will take care of core, plugin, and theme updates. These are necessary since when a new threat is detected, new version releases focus on addressing the latest hack issue, making older versions more vulnerable to the same attack while never versions less.
So don't wait until you can't log into your site, get browser warnings, or getting redirected from it. Instead, update it regularly.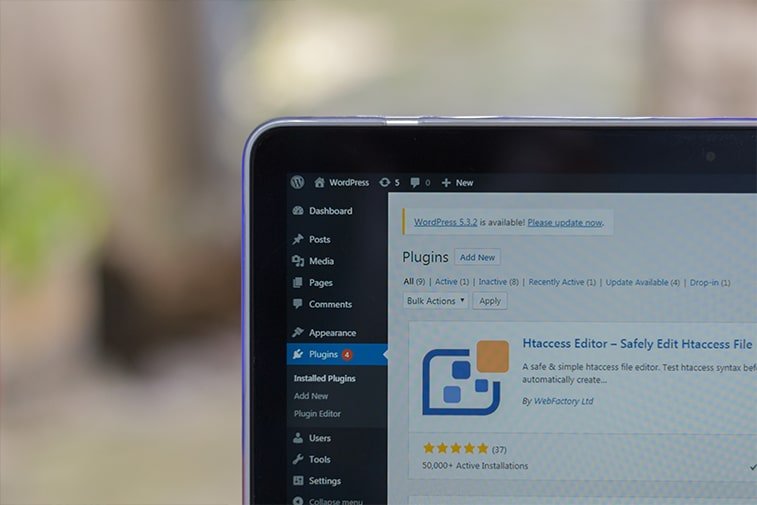 Backup
Malicious software is among the top three reasons behind data loss and when you fail to take proper care of your site, malware (viruses) can literally eat up your data leaving you to start all over again.
However, it's not just only viruses. Hardware and software issues, server failures, power outages, and human error can all cause huge problems resulting in partial or total data loss and no major nor minor update can protect your website from that.
This is why having a backup is imperative. If the worst happens, you need a backup where you could redirect your customer while you resolve the issues on your main site. If you run a WP-powered eCommerce platform, you simply can't (and certainly don't want to) lose your paying customers because of a power outage, would you? That's what we're talking about.
So, by opting for a well-rounded maintenance plan, you will ensure that your website will receive uptime monitoring, round-the-clock security, and regular backups. This means, even in the event of data loss, the people who take care of maintenance duties will be able to quickly restore earlier versions of your website without any delay or losses.
Never Compromise on User Experience
Website Speed:˜How long do you actually wait for a website to load before clicking close? Chances are, only a few seconds then you just simply carry on. Statistics say, more than half of mobile users will abandon a website if it takes more than three seconds to load. Apart from that, a sluggish website will hurt your SEO, your visitors' first impression, and your conversions as well. Simply put, you need a fast website to remain relevant on the digital scene and speed is a fine combination of optimization and regular monitoring.
Content & Design Updates:˜Experts have already stated that for the vast majority of internet users, website design alone is enough to judge a website. On the other hand, research has also shown that regular content updates can help immensely with credibility.
Now, why are we talking about these things? Well, when you're regularly updating your content and looking for ways you can improve your design you are also constantly checking your website. This way, you can detect theme and plugin issues, page errors, broken links, and everything else that can negatively affect user experience and that can get your customer base frustrated with your platform.
Having a faulty site, in the eyes of your online clientele, means that your unprofessional and sloppy. Don't forget, your website is basically the online representation of your brand. In that case, what do page errors and broken links say about your business? Well, not grade-A products/services that's for sure. Taking care of your website will also help maintain a great relationship with your online customers as well.
Not Paying For Maintenance IS Expensive
We're not trying to be cryptic here, but in reality, not having a proper maintenance plan in check is way more expensive in the long run than cutting costs on ongoing expenses like this.
Whether it's an outdated design, old content, slow load time, expired links, page errors, faulty plugins, these issues all hurt the UX aspect of your website deterring your customers and hurting your business bot financially and from the standpoint of brand-reputation as well.
On top of this, security problems and data loss fixes can take a long time. These are quite expensive to take proper care of and in the meantime, you are left without a website, losing money. Is this something you can take liberties with as a business owner? Probably not.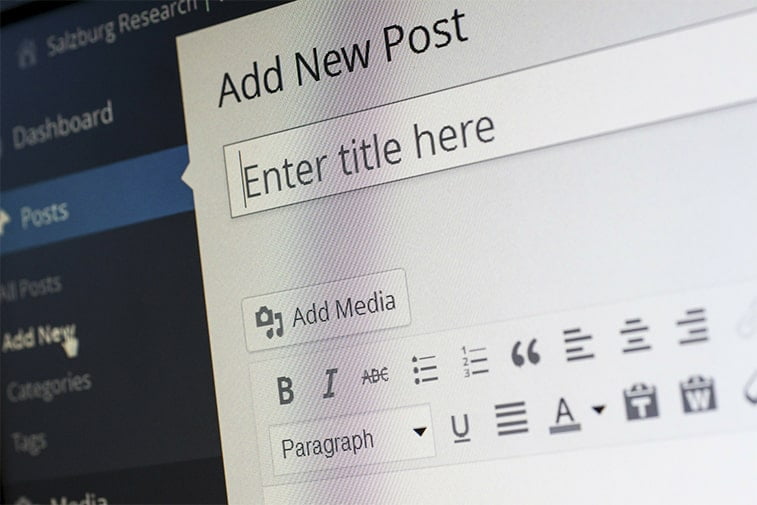 The Core of Good Maintenance Plan
So, now that we've talked about the main reasons behind having a good maintenance plan, here are five of the most important features your plan should actually include.
?˜ ˜Core Updates:˜The vast majority of problems with a WP site will stem from outdated sites with a vulnerable core. Even basic maintenance plans include regular core updates as this will be one of your major concerns.
?˜ ˜Plugin and Theme Updates:˜By regularly updating your themes and plugins, you are taking care of the second-largest potential problem source of your WordPress site. A solid plan won't only update your themes and plugins, but will also detect and delete inactive plugins to free up precious space and memory to improve overall performance.
?˜ ˜Security:˜A good plan also entails constant site monitoring to ward off any attacks on your website. And even if malware manages to slip through defense cracks, a great maintenance team will identify and clean the hacks up and fortify your website in the end.
?˜ ˜Support:˜It's not always about tech alone. A good plan provider should always be eager to help you, answer your questions via phone, email, or chat.
?˜ ˜Backups:˜Losing some or all of your data is probably one of the worst things that can happen. A plan with daily backups to another server or offsite storage can help you bounce back fast when all hell breaks loose.
---
The Takeaway
A lot of the time, site owners think that they can perform regular maintenance on their own. In most cases, they are right. If they have a good understanding of the core mechanics of WordPress, know the basics of customization, then running maintenance on their own is definitely something worth considering.
However, when you're running a business, do you still have the time to mess around with documentation, how-to videos on YouTube, and regular troubleshooting? Can you handle around-the-clock monitoring and focusing on your customers at the same time?
Your job is to provide the best products/services within your industry for your customers and not to hassle with plugins and updates. By opting for a maintenance plan, you will have more time to focus on becoming the best business in your niche while at the same time, ensuring that your WordPress website runs smoothly.