Let's be honest here for a second. Competition in the digital arena is stiff and works on a first-come-first-served principle, where you have to be among the fastest and the most thoughtful to catch the attention of your audiences before someone else does.
And if you want to make the most out of what you have, you have to use every trick in the book to grab that attention.
Sometimes, it even means using freebies.
What?
All traditional marketing sources will tell you that giving away free stuff to gain more attention (and customers) isn't a sustainable strategy, however, there's a lot of ground to cover before you'd reach the point of no return.
Are Our Sales Approaches Flawed?
Some marketing experts argue that the mentality of totally ditching or dismissing freebies points to flawed thinking, just like relying heavily on the power of free stuff. On one hand, some marketers think that giving away free products is a sign of laziness and generally a bad business move, while other people use it too much and to fast, sometimes, even before they have a complete online business behind them to offer something more substantial to their customers.
In this respect, both approaches are faulty, and, truth be told, there's also a middle ground here and a right time when every business owner can leverage the power of freebies and grow their business with it.
Always Have A Plan
Throughout this article, you'll read about the importance of planning out your freebie strategy a couple of times. Honestly, most online businesses lose a lot more because of insufficient planning than they imagine. When you decide to offer something for free, the risks can become even bigger since there's no return on your investment if you don't put in the necessary legwork and leave loopholes that make earning back your money near impossible.
Step One: To create the perfect plan, first, you must find your potential customers/target audience. Ask all the generic questions first: are they female or male? At what age are they? Education level? Go over each question and set up the demographics. After you're done with that, commence with creating the perfect marketing message for them.
Step Two: Take your time to identify the problems of your target audience and the issue you want to address. Understanding where your target audience comes from can go a long way in helping you come up with the perfect freebie strategy. Find out what they are currently struggling with and try to come up with ways to solve those problems. Your solutions can then become the cornerstones of your freebies and accompanying digital content that you will use to pitch your products.
Step Three: Create free material focusing on your product, service, and/or content. Before launching your freebie give yourself some time and figure out a way how you want to maintain your relationship with your newly acquired subscribers/leads, and how you want to point them in the direction of your sales funnels. To pull that off effortlessly, make sure that your freebies (like lead magnets, blog freebies) should always point toward an end product, service, or/and blog content.
Step Four: What else is there? Once you've started using your freebies, and you've managed to get the hang of this approach, go one step further. See what else is out there that you can leverage as a freebie to draw in more people to your sales funnels. Just be careful and don't overdo it. You want to enjoy a return on your investment.
Free Downloads
As an online business owner, this should be a no-brainer. However, it often gets missed. These are the best freebies because they cost nothing both to you and your customers. Yet, at the same time, they make fine digital assets.
They don't have to be pieces of software. If you are in a specific niche, try leveraging your knowledge and craft a downloadable file (like a simple PDF) that's useful for your target audience and gives them exclusive information.
No matter what your area of expertise is, take your time and come up with at least a few ideas. Are you in eCommerce? How about a topic on the pros and cons of having an in-house shipping team for nearby addresses? Why proper packaging matter?
Or, if you are working in the fashion industry, you can write about the best ways people can take care of leather clothes.
There are a plethora of topics, you just need to use your knowledge to come up with something that teaches your potential customers something new.
Are you a digital agency? How about case studies, workbooks, conversion guides, and so on? These are great ways to pump your lead count without having to offer exaggerated discounts which can look flimsy and blown out of proportion.
Just try not to forget that you need to offer valuable information. These downloads should help build your brand and your digital presence by signaling to your audience that you are a true expert in your industry.
Discounts
Also painfully obvious, discounts are a great method to gain some ground in the right situation. It can also be adapted by every business and every financial model, and there are two situations in particular when discounts can yield extraordinary results:
When your email channel is already generating enough profit: You probably know that keeping a customer is much cheaper than finding a new one. If people are active on your email channel, try to exploit it. If you can sell a $50 product 10$ off that will earn you another extra $20 later, don't hesitate to do it. Building a large list that's active takes time and effort. Reap the benefits of what you've created. Offering a larger discount now can go a long way in holding on to those customers in the future.
When you lose money on your inventory: Sometimes, you simply just can't create a better and improved product unless you get rid of the current one. On the other hand, you might have already come up with that product but you need more potential customers to get into your sales funnel before launching it. In these cases, you need to get rid of your inventory and make way for a new chapter with new customers. The best way of going about this is by offering your old product at a discount. Just be careful about this. Since this will be your first interaction with your new customers, offering a huge discount may be counter-productive, especially if you are planning to launch your new product at a premium price.
The Art of Cross-sells And Upsells
?Get a free X when you buy any of our Y and sign up on our email list!?
?Free shipping with all purchases exceeding $60!?
Both of these look awfully familiar, right? Of course, they do because you see these sentences on banners on websites all the time. You know why? Because they work.
The key here's also to follow the basic rules of discounting. More precisely, you need to make sure that the offering costs are less of what you are plan to make in the long run with the total sale or by getting your new customer into your funnel/email list.
Free Tutorials/How-To Videos
This isn't necessarily without any hard work or invested money because editing your videos is a time-consuming task however, if you have a good idea, it can go a long way. A how-to video about stress management, instrument maintenance, product use, device operation, or any other valuable short video that offers value and insight can be a great freebie, especially if you later offer your accompanying services or related products.
Social Media IS Your Friend
You've also probably seen loads of Facebook posts from brands starting with ?Tag a friend and win..?. Or you know, a similar encouraging tactic on Instagram to follow an account and take part in a giveaway?
Leveraging social media is a brilliant way to achieve a lot with the littlest effort while the customer does the lion's share of the work. All you have to do is to give away your service/product while you encourage people to spread to word about it (and in the meanwhile, your brand) on your social platforms for absolutely free.
The more exclusive the prize, the more people will participate, and the more the word will spread about you. If you play your card right, the number of leads and conversions you'll get from the promotion will be more than enough to cover your expenses for the giveaway itself.
Gifts, Gifts, and Gifts!
The example above is more of a competition than a fully-fledged giveaway. To make sure everyone gets a scoop of happiness, how about giving something to every customer for free?
This might sound like a steep deal, however, if you go with the right gift (something that costs you almost literally pennies) it can go a long way.
Just think about Coca Cola's move in 1887 of giving away the first-ever coupon: a free glass of the drink. Ever heard of Coca Cola? You get our drift?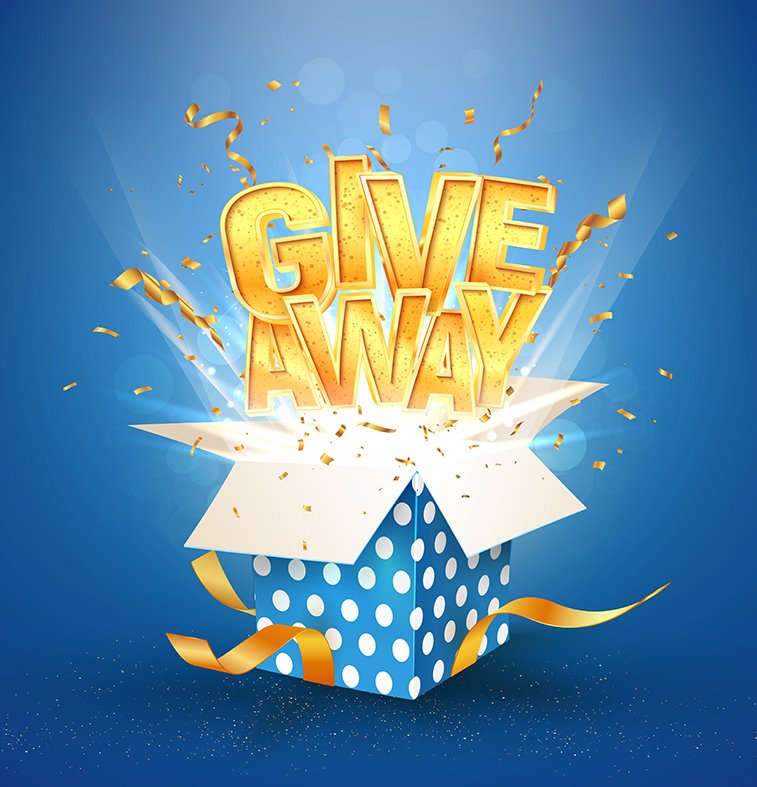 Free Online Classes
Teach your audiences something cool and make their lives easier. Leverage your knowledge and offer free video classes for your target consumers. It can be fun and satisfying for both sides, not to mention, it can generate a large number of leads and, in the right way, you can put those leads into good use and convert them into paying customers.
Templates
Marketing consultants and freelance copywriters should consider giving away free templates to establish more connections with their potential audiences.
Templates are a great and creative example of how you can provide free value to potential clients and industry beginners. How about launching a simple freelance proposal template for inexperienced blog writers who are just starting out? If your templates managed to bag them a few new clients, chances are, they will be willing to schedule a consultation with you or would be willing to buy your products.
Online Video Consultations
Face-to-face consultations (especially for free) are time-consuming ideas, but hear us out. At the same time, it will up your chances of landing contracts with potential clients, and it's a much better method than exchanging emails.
Consider Free Lists
A long recommendation or/and tip list will always be a winner among the right audience. You know the drill, ?10 DIY Christmas gift ideas?, ?15 simple steps to improve your writing skills?, etc. Amy hacks, coming from any niche or walk of life can be a great freebie list idea just waiting to be written and launched.
Just make sure that your list is connected to your industry and your services/products. Find the right tone and the right way of incorporating your products and you will probably find that people will be intrigued to buy them.
Free Bundles
Go all in! Depending on the nature of your business, dig up your lead magnets, lists, how-to videos, and create a comprehensive package. Something like ?15 Awesome FREE Resources to Become a Better Writer?.
This move isn't just great for attracting newbies who'd schedule consultations with you but can also help lure in more experienced people from your industry who might have awesome partnering opportunities to offer or might invite you to join a great business venture because based on your free products, they could tell that you really understand your craft.
How About A Free App?
This might also look a little risky, but it can be of tremendous value both to you and your target audience. If you're in digital marketing, how about a free reporting tool? Better yet, a free reporting tool with only the basics and an array of different useful features for a small monthly subscription?
It's true that designing and launching an app is no easy task, but with the right idea, team, and planning, it can become one of your revenue-driving powerhouses.
Freebie Psychology
When it comes to buying items, most people are more driven by emotions rather than logic. They purchase an item because of how it makes them feel rather than the practicality it will provide.
There are also several studies out there that point out the fact that most customers would choose free items rather than paying for something on a discount that's more valuable.
The mechanics behind this are simple and make sense: When we get something for free we view it as a gain while next to this, a discount-item is just damage control by paying less for something. It's human nature.
Increasing Your Leads With Giveaway Promotions
As mentioned already, a successful giveaway promotion is all about planning it the right way. A lot of it depends on your specific niche. In some industries, free samples can go a long way. Let's say if you are an accountant that might not work? If you provide online services, free trials, subscriptions, or even webinars can create the kind of positive feedback you're looking for.
The trick here is to offer something that people in your consumer audience actually would like to have. That being said, if you sell surfboards, don't try offering grooming kits for dogs. If you plan on offering a free surfboard to one lucky person be ready that every wave rider who sees your post will enter to win and will probably tag their friends while doing so.
And if only one of the people tagged buys a board, you've already got your invested money back. If you sell 15 boards, then you made a success with your giveaway.
On the other hand, you don't have to focus only on physical gifts. Downloadable content, subscriptions, guides, templates, free trials, and coupons can all help you put your brand out there and drive engagement toward you. One thing's for sure: If you want to succeed you'll have to offer quality content. The more the customer gets out of the freebie, the more they will be engaged with your brand.
Offering something of solid value is the bread and butter of online lead generation through giveaways. Once they've given you email addresses, you can then start to draw them into other conversion funnels which will help turn your leads into actual customers.
---
Giving It A Try
When you're playing your cards right, free products can help increase brand awareness, loyalty, and can help you generate new leads which you can turn into potential customers down the road. To make this happen, focus on giving something of genuine value, something that your target audience actually wants.
On the other hand, freebies can help you strengthen your online presence and put you ahead of the curve. It's a great way to draw consumer attention toward you and away from your competitors. Freebies are also great tools to entice your potential buyer to engage even more with your brands.
There's only one catch: adequate planning.
Offering extra, often free, value to customers should be a strategically planned out move, and they can help you gain those extra leads, often with the smallest effort. However, to make it work, you need to do some extra legwork and run a few calculations so that your offerings make sense in your finances and drive your extra profit in the end.
So, whenever you're considering to use freebies to boost traffic/conversions/sales/leads, make sure to take your time beforehand and come up with a strategy that will ensure you'll close your campaign with a profit margin instead of a loss in the end.
---
Learn more: