Let us say you are a tourist and you decided to visit some authentic travel locations. You bought everything, starting from shorts, swimsuit, suitcase, snorkeling equipment, and other accessories that contribute your desired coziness.
There is one trigger obstacle for the whole actions you made before:
What would be your best possible destination where you wish to stay and have a good time in accordance with your primary brainchild?
As stated by a study performed by the American Society of Travel Agents, millennials went on an average of 2.38 vacations in 2016-that's 38 percent more than gen-Xers and baby boomers.
– (Source: Gravitateddesign.com)
Considering this fact, most millennials explore travel websites, so they form own opinion about journey based on website speed, trustfulness, and simplicity of finding exact destinations that are projected before in their minds.
Here is how you can build a travel website that increases the chance to have the most millennials and other generations as the own guests.
How to grab the attention of travel visitors?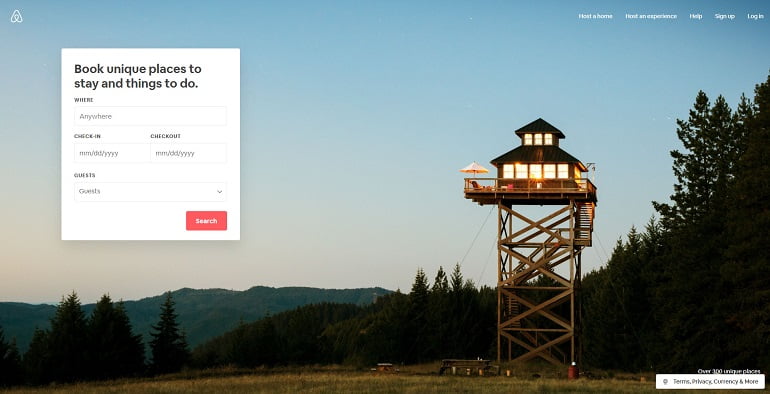 The number one moment that is crucial and needs to be prevented we describe as an "escape moment" where the rate of getaway from a travel web page is at the highest level of all time.
At this stage, it is the most difficult to grab the attention of our travel enthusiasts. When someone visits our website for the first time, the user interface has to be set up to provide adequate visual and user-friendly content, especially for someone who is a newcomer visitor.
The next noticeable characteristics are advisable to exist in our travel presentation such as remarkable layout design, with colors that psychologically affect traveler minds, providing secureness, the possibility to react fast and make a reservation of dream journey.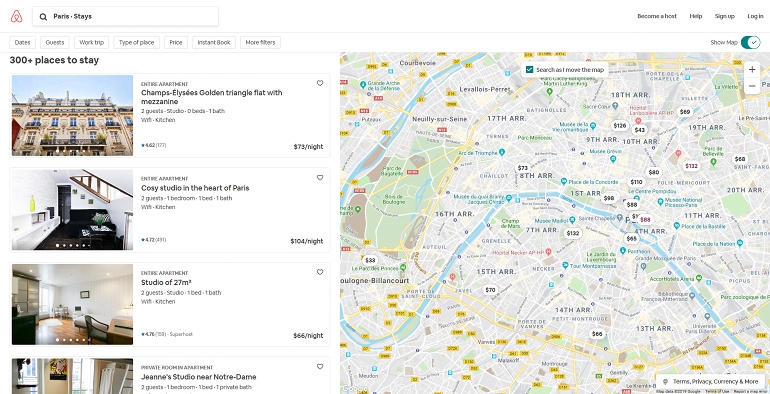 An amazing example of the travel website that delight the most of "wanderlust" travelers is airbnb.com. On this website, you can see the pure and smooth design, with the absence of complication and confusion.
There is an emphasis on the travel experience, adventures, luxuries or stays for everyone's pocket. On Airbnb, photographies conjure up complete area, coziness, the beauty of the landscape and simply this website acts like you are in comfort zone where everything is transparent, safe and meets the expectations.
We have a traveler's attention, what now?
Conversion rate and sales results appear to be the main problem that every travel agent needs to deal with. Everything is a sale but be careful about that, let us be more precise, transparent sale with long term potential to build a strong and reliable connection with customers will be the ideal one.
An optimal website with a higher conversion rate describes as a place where you can make a reservation fewer than four steps to the entire process. Build an eye-catchy booking option zone on your website that is much simple as possible.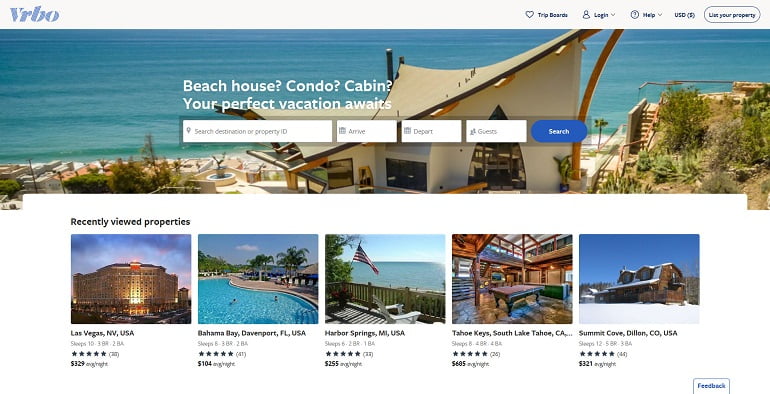 Another good role model of responsive, and easy to use reservation section has vrbo.com, for instance. Pay attention to blue note of color that is subtly implemented on this web page. On the psychological aspect, the blue color symbolizes healthiness, trust, loyalty, wisdom, confidence, intelligence, secureness, etc.
There is one more statistics that tell more about traveler's behavior:
"Only 23 percent of travelers report feeling confident that they can find all the information on their smartphone that they can on their desktop. Although more people are booking on smartphones every year (growing 2.4X year over year), anxiety is still certainly a factor when it comes to trusting the booking process on mobile. What's more, nearly 90 percent of travelers with smartphones would switch to another site if yours doesn't satisfy their needs." – (Source: thinkwithgoogle.com)
Considering these weak points of our travel customers, there is a need to take care much more about the user experience on smartphones. As always mentioned, mobile-friendly web apps will have an enormous impact on scaling your business model for sure.
You can always make an appointment for a free consultation with our experienced UX designers and web developers highly motivated to share with you their knowledge about technical and visual requirements for your travel website that sells your personal unbelievable business story.
Live chat as a bonus tip that will "boost" your travel business
In the previous paragraph, we talked about the attention span of our travelers and their problematics. When we talk about the attention we have to deal with the anxiety of customers who have tons of questions, that are urgently needed to be answered in milliseconds, for real.
As a bonus tip, some of our past years of experience requires us to mention live chat as a simple, economical solution for those that want everything in one time. The cost benefits are priceless because there is no need to hire customer support.
This small detail provides traveler instant security and trust to your travel website and proves that your brand cares more about requests and their needs.
The fact that something is live and immediately enabled to use as live chat, it guarantees that the most important values of your website will represent its full potential.
Conclusion
The fact is that the travel industry is so saturated with different kinds of offers, tourist arrangements and plenty of other activities so being an outsider at the very beginning point can be a very thankless position.
Mark this that your website means your business reflection. In today's world of travel, there is such a high rate of avoidance of untrustful arrangements, especially from new visitors.
Remember that there is only one chance on the internet to attract attention to yourself so this statement has to encourage you to think about your online presence in the travel industry.
Only improving ourselves and becoming an all-around player in the business world can build confidence to grow and make big steps.
Which of these features on your travel website do you have? What kind of improvement is on your mind?
Think about your advantages, and more importantly about the disadvantages of your travel business, and our team will provide free consultation help for your certain situation.
---
More similar topics: