Growing the number of your subscribers can really be painful. With the GDPR and new laws, this task can seem almost impossible. But, worry not, since we are today presenting a couple of tips which you can use and optimize according to your tastes, your customers' tastes and according to your business niche.
Before we get to the actual tips, do keep in mind that unique content on your website is the most important step. Besides obvious advantages when it comes to SEO, unique content is what will make the visitors of your website keep coming back. Good content will make people want more of it, which will result in them actually signing up for your newsletter.
Let us move on with the tips and talk a bit more about each of them. Remember that the most important thing when it comes to your content and calls to action is to stay on topic and to be creative in order to capture the attention of your audience.
Promoting the newsletter
So, you are planning to start sending out your new newsletter. Great! But you must be wondering how to get subscribers without annoying people. There are two ways to do this:
Opt-in under every blog post;
Social media.
The opt-in under each blog post will be noticeable after people reach the end of the post, and if they liked it, there is a big chance that they will sign up immediately. This is an unobtrusive way to put across the information that you now have a newsletter and are sending out emails.
Social media profiles are great communication tools of this day and age. Post your announcement about your newsletter, so that people who are following you on social media get informed in this way.
How to approach newsletters
Newsletters are not rocket science, but they do have certain rules that you should abide by.
Quality and consistency are a must. What do we mean by quality? Send out material that is exceptional and unique. Send only stuff that you created and designed. It is okay to be inspired by someone else, but stealing ideas is not the path to success.
Stick to one audience, i.e. stick to one line of topics. If you are a web designer, you surely would not send out a blog post with the title "10 hilarious cat videos". But, it is a great idea to send a blog post titled "Amazing drawings of animals". Do you see the difference?
Offer something new
Usually, people will sign up for a newsletter or give out their email address only in cases when they can get something in return. For example, a free ebook, a coupon code, a free sample of your product.
Think like your visitors – why would they sign up for your newsletter? A more compelling offer than your competition will definitely attract them.
We cannot count out the times we signed up for an ebook or something similar and realized that it was of an exceptionally low quality. Like somebody came up with three random sentences and jumbled up some visuals and called it a day. That is not how you make an ebook. If you do decide to create one, try to actually share some knowledge. Also, make it pretty. Do not recycle something we all know over and over again. Or if you need to mention something that is considered to be general knowledge, mention it in a humorous way or explain it from your own angle to give it an additional value.
Collecting information
When collecting the information of new subscribers, make it short and up to the point. Sign up forms which take more than a minute are a no-go. People do not want to waste their time just to sign up for one single newsletter. How to manage this?
Simply ask only for their email addresses. You do not need the person's first name for automatic email personalization. It just sounds insincere and you are definitely not with your email subscribers on the first name basis. Almost everybody knows nowadays that you are not sitting and typing all those newsletters by hand. So, there really is no need to start your emails with Dear _____. This gimmick will just cost you time and resources without any real results.
To collect your visitors' information, you can organize giveaways. People love free stuff, even if they do not really need it, so you will definitely have a lot of interest in the giveaway. Write down rules for entering, and one of them can be signing up for the newsletter.
People also love to procrastinate by doing random quizzes, such as "Which vegetable are you" and similar. Why don't you create your own quiz related to your field of work? To send the results to them you can ask for their email addresses. Or you can make the quiz really unique and fun, so people would share their results with their friends on social media. Which means more brand visibility for you. Either way, creating a quiz is a win-win for you.
Create a document with your customers birthdays. People can give out their dates of birth in order to get special birthday discounts. Send them the birthday card via email and remind them to use their birthday discount. Make your customers feel special and you will receive your conversions.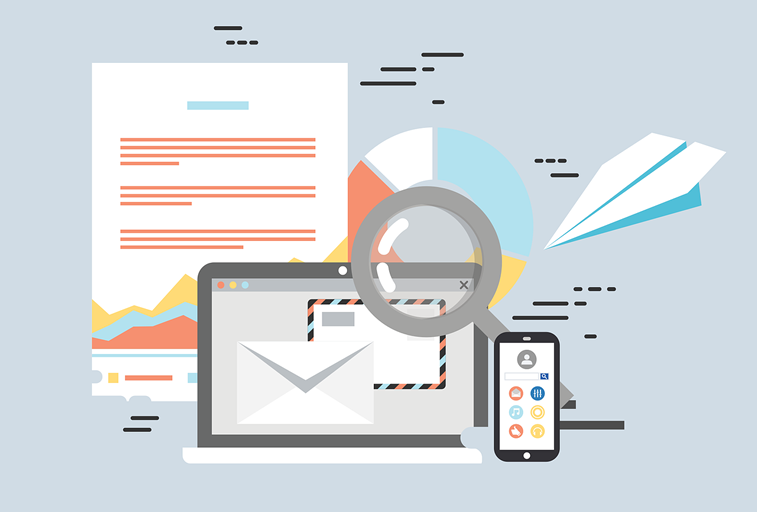 Final thoughts
If you want to do it right, growing your subscribers' list takes time. For starters, you need to get to know your audience and to figure out which approach they would appreciate and which they most definitely would not. Try to think outside of the box and create something unique, but with your signature twist.
Make sure that you are keeping your website visitors up to date about which information you are collecting and for which reasons. People will trust you with their email addresses only if you leave an impression on them. Stay true to your words, never ever send spam emails and your newsletter subscribers will love you.
---
What are your experiences when it comes to increasing the number of your subscribers? Share your own tips below in the comment section or on our Facebook page.
---
Did you find this article helpful? Here are some more: