Nobody understands how art is difficult better than an artist. And graphic design is, indeed, an art. This is a fact many would agree on, not just graphic designers themselves.
No matter if you are freelance or a graphic designer working for an award-winning design agency, working with people you must have heard one of these sentences at least thrice a day.
This collection of ten expressions and sentences were made by Shruti Gupta, a graphic designer, video editor and 3D artist from Chandigarh, India. She brings her – and her colleagues' – worst fears, shuch as PhotoShop crashing while she's 20 layers deep into graphics, or It'll just take you a minute – the classic things designers hear whenever they start a new project.
Nevertheless, Gupta says that graphic design is her life and that without it – it would be black and white. Her design is clean, appealing and functional because she uses interfaces which follow the freshest web standards.
If you have something to add from your experience, do not hesitate and share it with us and the world in the comments section below.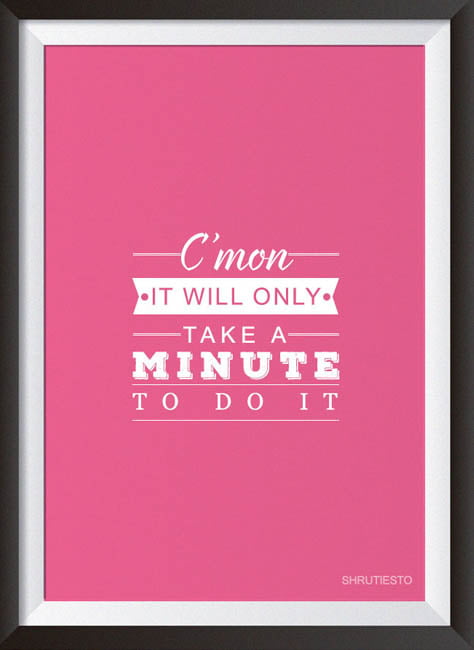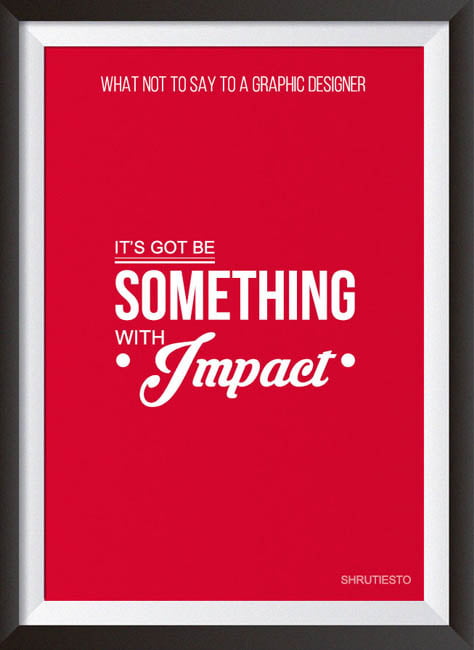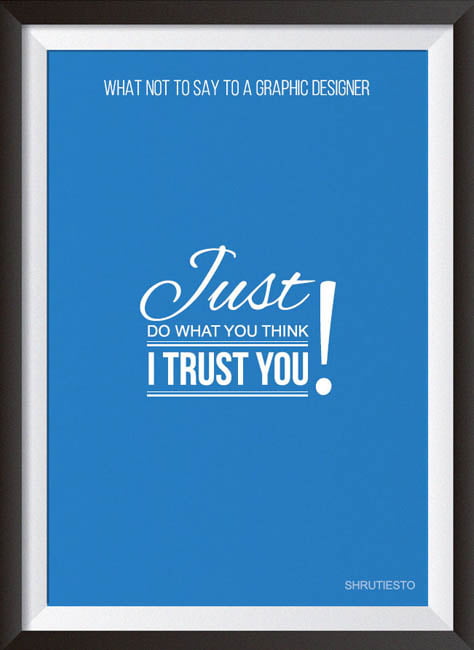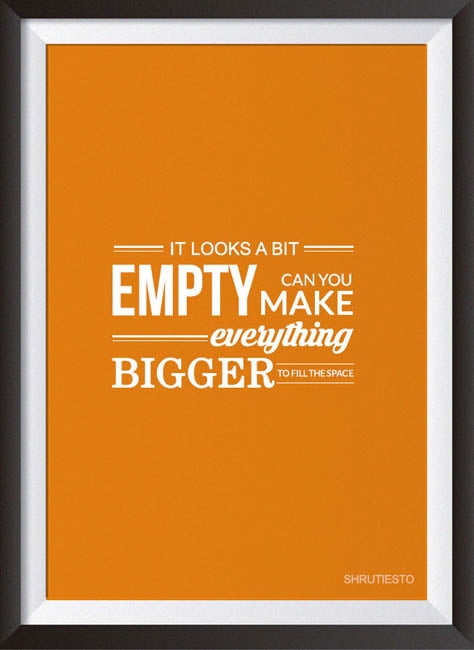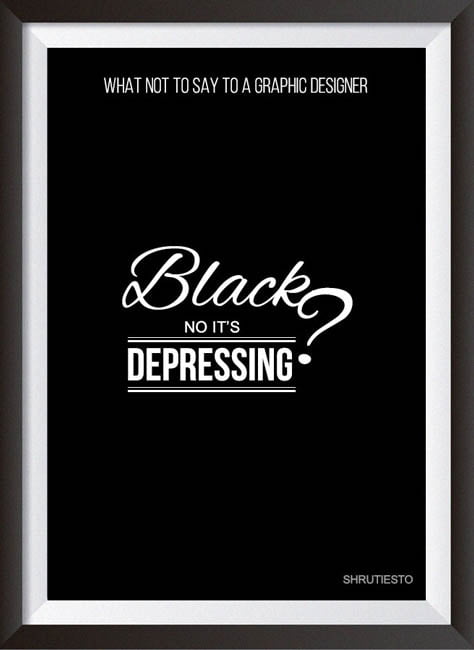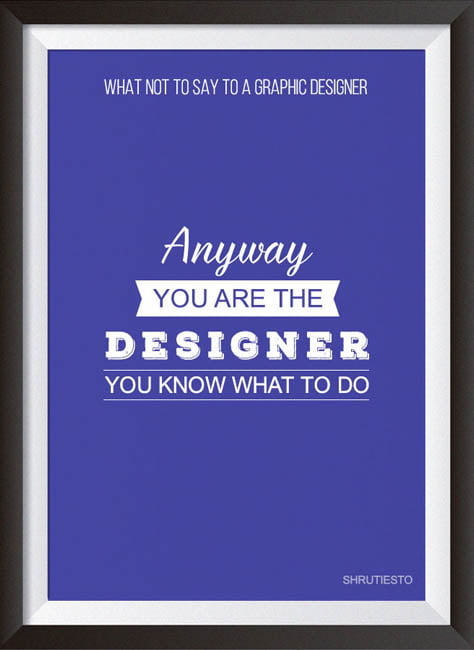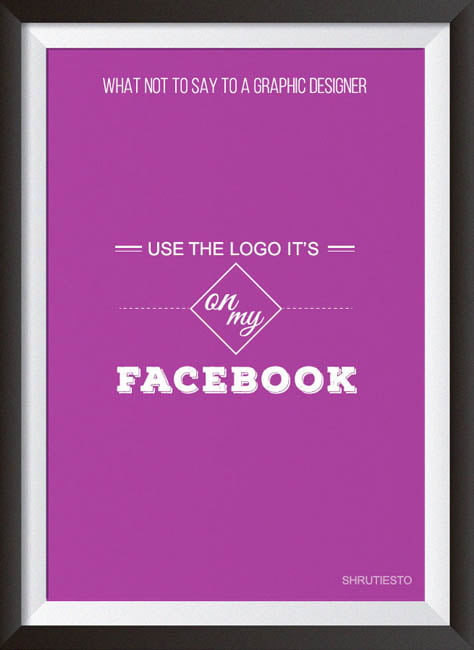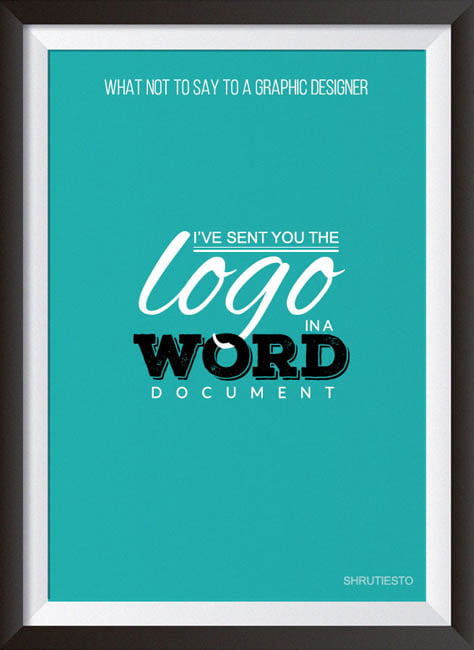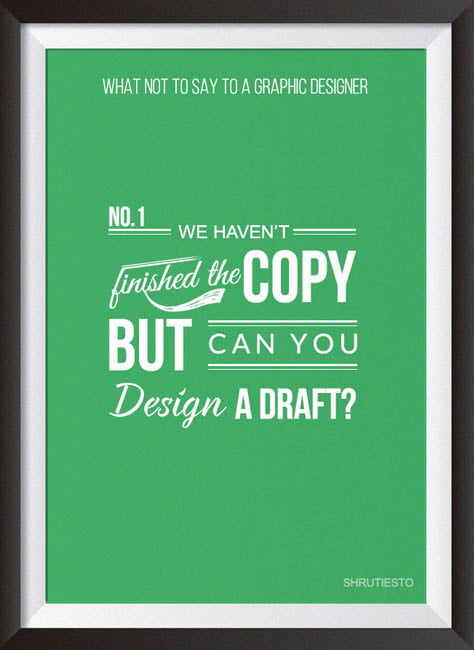 Thank you, graphic designers, for putting up with us and our silly demands!
Source: Behance