If you are starting your first business, you might wonder whether you need to meddle with the idea of your startup branding, or it might be something you shouldn't be worrying about just yet. In essence, startup branding is just as important as in the case of large enterprises, if not even more crucial. In this article, we'll talk about the importance of branding for startups and how a reputable startup branding agency can help you create the right image for your new business. 
About Branding
Basically, this term hides a marketing strategy that aims to make you become more familiar with your target audience and help people identify and experience your values, message, and products. This way, you can make a much better impression on your potential buyers, who will be more likely to choose you over your competitors. 
Branding covers creating a company name, a unique logo, a message, and a wide range of design assets that will help to identify your company. 
The final product or the branding has to truly represent the company and how you want your customers to think about your business.
Also, having a unique company image can help you as a startup grab the attention of future stakeholders who can help you accelerate business growth. 
The Importance of Startup Branding
As a matter of fact, there are countless new companies that don't really bother with proper branding and mainly copy the identity of their competitors or just pick something generic. 
While this might be a quick fix, it probably won't be sufficient to market any service or product successfully in the long run. 
Even if you have the best pricing, customers simply make most of their purchasing decisions unconsciously, driven by brand-related factors and how they feel about your business.
If you work with a great startup branding agency, you will most probably be able to win over customers even if your competitors have slightly better pricing options or more marketing experience. If they fail to resonate with your shared target audience and you can, guess who they will pick? 
This aspect is especially crucial for startups since their direct competition mostly comprises larger corporations with larger budgets, more employees, and marketing experience. Still, with the right identity, your business will be able to beat Goliath and scale more quickly.
Best Startup Branding Practices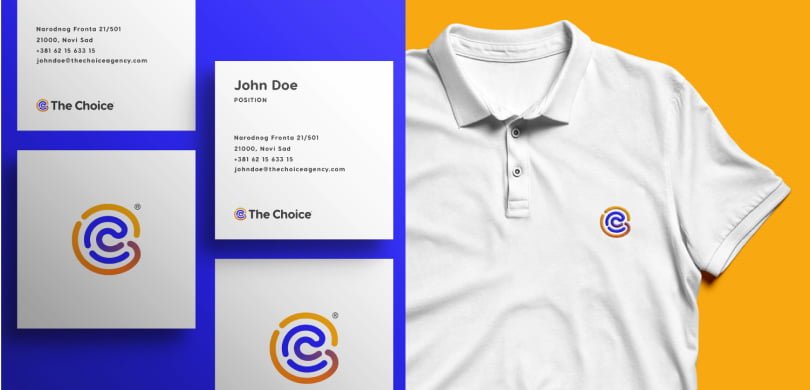 Tell a Story
What made you start a business in the first place? Did you have any logo ideas at the beginning? What inspired you back then? Your personal story as the founder can help you uncover the motivation behind your company.
This will be able to add a great deal of anthropomorphic flavor to your company and will humanize your brand. People don't necessarily connect with businesses but with the faces and emotions behind the companies.
Create a Voice
Next, think about the tone of your brand. What's the first thing that comes to your mind when you are thinking about your startup's mission? Write down a few keywords that pop into your mind when you are thinking about your story discussed above, and pick a few that fit your origin story the best.
Choose a Name
While this can be tricky, with the help of a good startup branding agency, you can choose the perfect company name to represent you. 
Generally, you need to think about the following: 
The name should be easy to spell

It should also be easy to memorize

Don't pick something that will limit your business. Just think about what would have happened if Bezos named his company "Books.Online" instead of Amazon?

Make sure that the name is free to use, and you won't have to deal with copyright issues later on.

Choose something based on the voice of your brand.
Create Your Mission Statement
This should serve as the foundation of your future internal culture of the business that will also drive any future marketing efforts and materials. Make sure that your mission statement is consistent with your brand's tone. 
Your mission statement should communicate everything your business aims to create and how it seeks to help people. 
Don't go overboard – be precise and use only the bare minimum to describe your business and the impact you want it to have. 
Choose The Right Colors
Startup branding is way more complex than choosing your favorite color and making it your brand's primary shade, but it's not the best route to take.
Instead, opt for creating mood boards that can tell you which colors would fit your brand best. Also, your brand's tone might be able to help you with finding a fitting color palette. 
Still, your best bet would be the help of professional designers at a startup branding agency. They have the knowledge and experience to translate your words and needs into colors.
Logo Design
Your logo is pretty much the face of your business and the most recognizable part of your entire brand identity. 
Designing a logo can be a challenging task, and you shouldn't really mess with it unless you are a professional designer. Let the prose handle the job and help them as much as you can. Tell them about your ideas, and make sure to look for inspiration or references from logos you like.
Make sure that the end result will be appropriate, unique, and above all else, simple. The last thing you want to see is an overwhelmingly crowded logo that people would instantly forget after 3 seconds.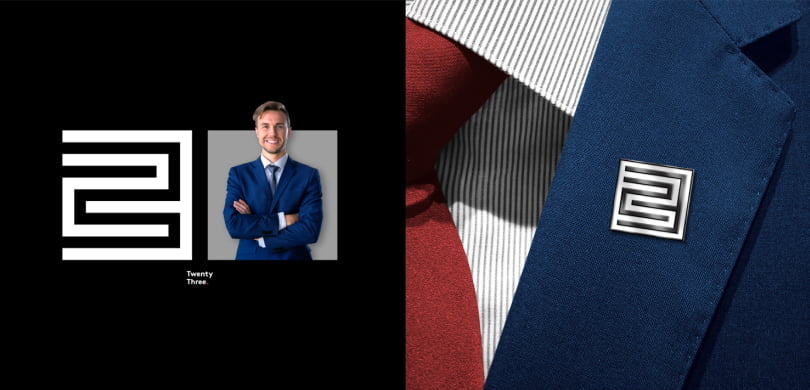 Think About Typography
Choosing the right font to represent your company is also essential, and you simply can't rely on your gut's feeling. You need to consider context, function, and a myriad of other crucial factors.
The brand personality, voice, color palette, logo, and everything else will all play a meaningful role in finding the best typography.
A graphic designer can help you immensely with finding the best font like they can with your logo. Some tasks are best left to professionals for the best results, and this is another one of those.
Create a Style Guide
Once everything's done, it's time to put down everything you've worked into writing. This list is your style guide or brand book.
Why is this important? This book will literally serve as a bible that sets up a direction for everyone who will ever work on your image, and it will help your future employees understand your internal culture better. 
Remain Consistent
After the basics of your startup branding are done, you will still have work cut out for you. Luckily, your brand book or style guide will help you in the future. Business cards, Company t-shirts, flyers, digital materials like blueprints, tutorials, whitepapers, and every other piece of media should clearly correlate with your company image and should communicate your branding. 
This is why it's imperative that you are detailed and precise when you create your style guide. A good brand book will make all future design tasks easier, and your designers will deliver the required visual identity quickly and effectively.

---
Working With a Startup Branding Agency
As you can see from above, there are several aspects s creating a solid company image that simply needs the experienced touches of a professional. Fortunately, there are agencies that can cater to these specific needs and specialize in helping startups create their own branding strategy.
These companies have the experience and the knowledge to help new businesses "find themselves" in the massive pool of ideas and potential directions. 
Don't forget that branding isn't like a marketing project that has a start date and a deadline with measurable results waiting in the end. Creating a brand is more like watching a person grow. A knowledgeable agency might help you speed up the process and, at least, help you lay down the core of your branding message and colors, which you can tweak more and more as time passes by and your company matures into a large organization.