Web design is an industry which needs good project managers and even better project management tools. In teams big and small, one needs to organize everything, but also keep the team together, so one knows when things need to be done, and in what order.
Best Project Management Tools for Web Design Agency
Here is our list of the best web design project management tools for projects.
---
#1 Active Collab
Active Collab is a web-based project management tool, one of the best on the market so far. It does not require software installation, which means that all your data is safely stored in the cloud, so you can access it from anywhere in the world, which is great for Millennials and all those companies who work while on the move.
Even though it was launched as an open-source alternative to Basecamp, almost a year later, in 2007, it became commercial. Ten years of experience in project management, a recent redesign still in with current visual trends, and a whole lot of extraordinary features – such as multiple calendars, cost management, and great filtration – make Active Collab the best choice for web design project management.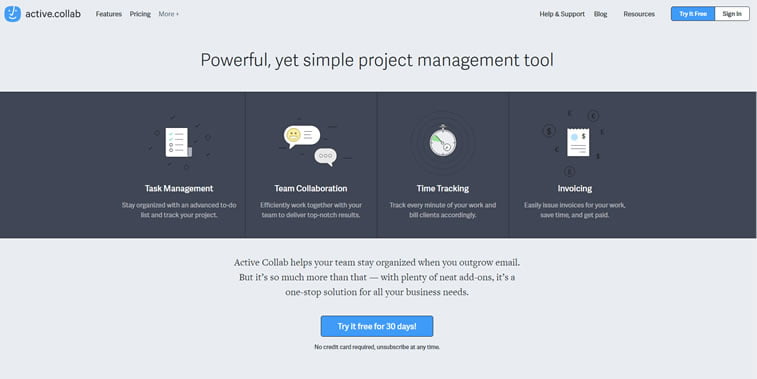 If you are still not persuaded, you can try it out for a whole month completely free of charge.
---
#2 Basecamp
Another web-based project management tool, Basecamp was on our previous list, but it remained positioned high since it is still one of the most widely used PM tools. In 2015, Basecamp released its third version, and what makes it unique is that it is free for teachers & students. There is also the possibility of trying it out for free for a month.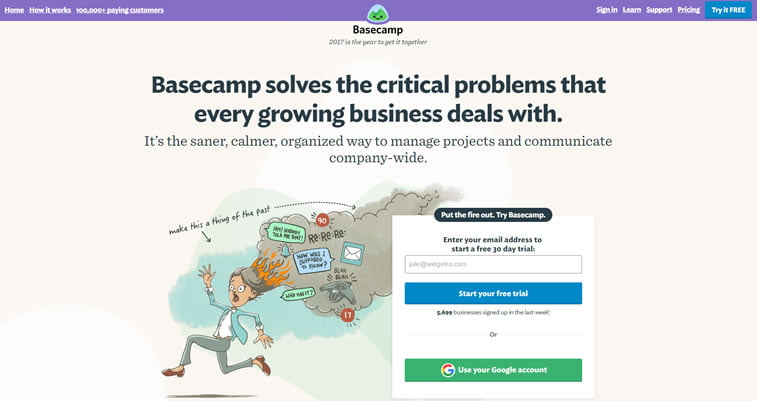 Its layout is modern, intuitive, and besides the default English version, German, Spanish, French, Finnish, and Japanese languages are also available.
---
#3 Asana
Teams big and small like Asana for being both a web- and mobile-based project management tool, which means that you can get notifications about your team's work right into your pocket. It was founded in 2008 by former-Facebook engineers and launched in 2011, which makes it very young, but still very good – in fact, so good that teams such as Airbnb, Dropbox, Pinterest, Tesla Motors, NASA, and many more decided to use it!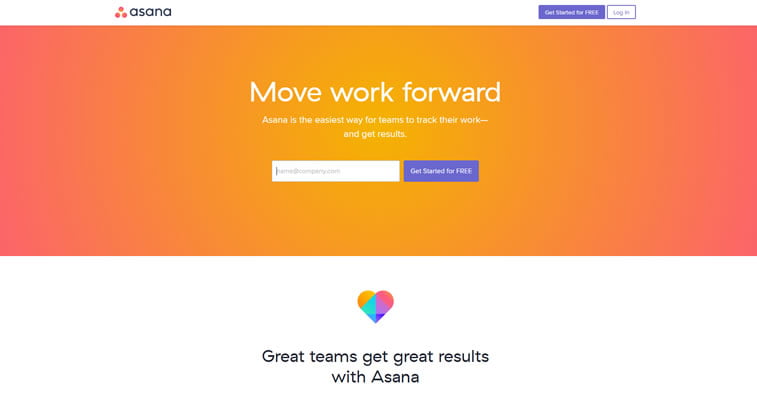 Asana also offers a free Get Started trial for smaller teams (15 members) so you can give it a try and if your web design team becomes bigger, you are probably going to have to use a premium version.
---
#4 Zoho
Zoho Projects is a project management application offered by Zoho and used by more than a million users. The application is available in 17 languages, including English, German, French, Danish, Dutch, Czech, Swedish, Japanese, etc. After a 15-day trial, you can also opt for a paid version. All data is stored in the cloud, and Zoho uses the newest encryption technologies to keep it safe.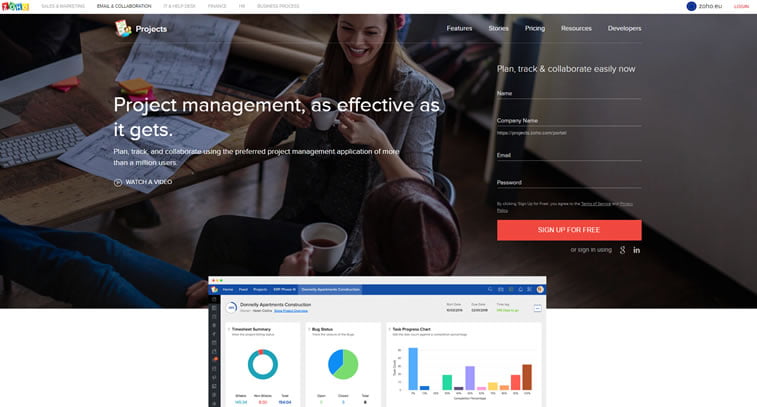 Zoho is also integrated with Google Apps and Dropbox, so you can share your files via them as well.
For a more comprehensive guide, you can check the In-depth Review of Zoho.
---
#5 Teamwork Projects
Teamwork Projects is a great project management software which can be installed on your computer and you can carry it in the form of an app on your mobile device. Used by PayPal, eBay, Disney, Spotify, and Forbes, Teamwork truly brings team closer and helps to organize tasks of all kinds: web design, web development, writing web copy, etc. It has a clean dashboard, all activity is tracked, and you can easily see the status of everyone's work.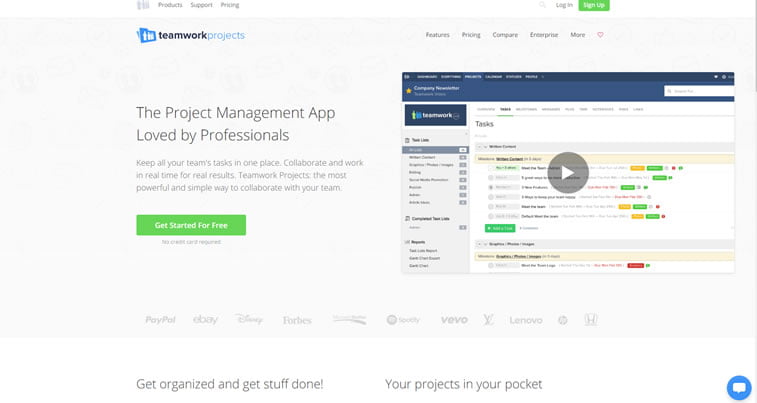 Teamwork Projects is integrated with Google Drive, Box, and Dropbox, and it also offers a 30-day free trial so you can give it a try.
---
Best Project Management Tools For You
Back to you – have you used any of these project management tools at your web design agency, and which one? Do you have a newer tool you would like to share with the world? Feel free to write to us in the comments below or on our Facebook page.
---
Like this article? We have some more tools for you: