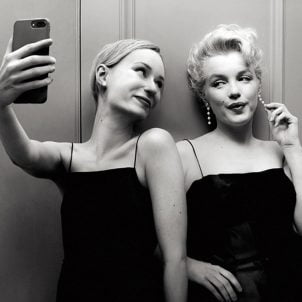 What would you do if time machines existed?
Flora Borsi knows how to answer this question. She would have taken photographs with famous persons whom she admires. But she did not need to time travel to fulfill her dream. Sort of.
With a lot of creativity and a dose of patience, Borsi managed to recreate photos of famous persons, but with a catch. She added herself.