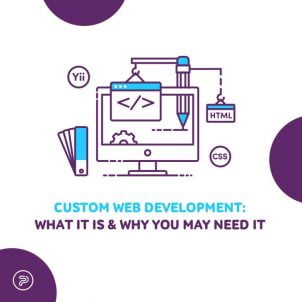 Custom Web Development: What It Is & Why You May Need It
Creating a website used to be somewhat rocket science only a decade ago but now, things have become a lot different, not to mention easier.
With web development platforms such as WordPress, even those who don't have a single clue about coding can take matters into their own hands and create websites single-handedly.
However, there are certain instances when using such a platform just wouldn't cut it.