Many SEO experts recognize the importance of a quality SEO audit, which establishes your website's health and helps you improve it. Those who want to do their website's SEO audit online need to opt for one of the two options: using an SEO audit online tool or hiring an SEO audit agency.
Here, we'll first discuss what an SEO audit represents and involves. Then, we'll explain the advantages and drawbacks of the two options and help you make the right choice.
What is an SEO Audit?
An SEO audit is the process of analyzing and identifying issues and/or errors that prevent a website from ranking on Google and other search engines. It's widely recognized as the first step toward designing an implementation plan with measurable results. Simply put, an SEO audit is an effective way to check your website's health and ensure it adheres to the latest search engine optimization strategies.
Why Are SEO Audits Important?
Why is an SEO audit important? Because Google and other search engines change their algorithms frequently to keep up with the latest technology, search patterns, and trends. Therefore, websites need to adjust to these changes to stay relevant and have a high(er) ranking.
Moreover, SEO audits help business owners prevent losing organic traffic and, consequently, sales opportunities. They also avoid having an improperly indexed website and prevent facing penalties by Google due to toxic backlinks. Discovering and fixing SEO-related issues can have amazing results and enhances sales.
An SEO audit can reveal:
Technical SEO issues

On-page and off-page issues

User experience problems (for desktop and mobile device users)

Keyword optimization issues

Content gaps

Website structure problems
SEO audits should:
Be comprehensive – SEO audits should cover all components affecting your website's visibility. These involve both the "big picture" factors and seemingly insignificant details.  

Be easy to understand – As a business owner, you want to know whether your website is operating smoothly. You also want to know if the website has issues and errors that can jeopardize your sales. Therefore, if you decide to do an SEO audit, it should be easy to understand.

Contain specific recommendations for improvement – The main reason business owners perform SEO audits is to receive recommendations that will help them improve their website. Every recommended strategy should have a projected impact that will lead to the desired goal.
SEO audits shouldn't:
Be rushed – Uncovering issues isn't a process that should be rushed. SEO audits can last for up to six weeks, if not more, depending on the website's condition.

Be universal – With SEO audits, there's no "one size fits all." Since every website is different, every audit is different. Some technical elements may be universal, but other parts are specific to the website in question.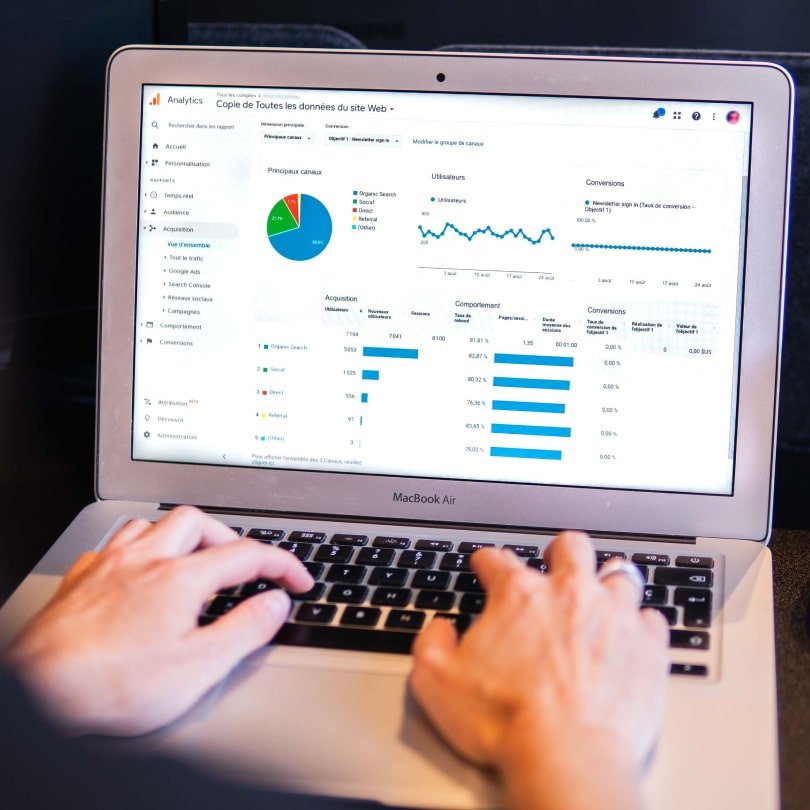 Different Types of SEO Audits
SEO audits can be divided into several types. We'll discuss the most common ones:
Website Health Audits
This audit examines your website's content quality, user experience, design, links, performance, etc. Regular website health audits can help you avoid potential issues and ensure your website operates smoothly at all times.
Besides that, these audits can identify room for improvement and help you attract more visitors and convert them to leads or simply improve the website's overall quality.
Performance Assessment Audits
These audits are concerned with evaluating how well your website is performing. What does this mean? Such audits examine the performance of your website in relation to your goals. They analyze conversion rates, website traffic, bounce rates, and other key metrics.
The goal of performance assessment audits is to identify which areas require improvement.
Technical Audits
Technical audits dig deep into your website to examine underlying codes and structure. They check whether search engine crawlers can index the website without difficulty and that users have a positive experience.
These audits can be quite lengthy and complex, but they're vital for any business that wants to have and maintain high rankings on search engines.
Forensic Content Audits
Forensic content audits explore your website's content and investigate potential plagiarism and copyright infringement problems.
Such audits can improve the content's quality and help avoid poor rankings.
Penalty Recovery Audits
If Google penalizes your website, it's important to do a performance recovery audit. Such an audit will establish the underlying issue that triggered the penalty and help you devise a plan to fix it.
Should You Use an SEO Audit Online Tool or Hire an SEO Audit Agency?
Once you decide you need an SEO audit, it's time to consider using an SEO audit online tool or hiring an SEO audit agency. Both have advantages and drawbacks, so it's important to learn more about them to make an informed decision.
The Pros and Cons of SEO Audit Online Tools
These days, we can find almost anything on the internet. Therefore, it's no surprise there are hundreds of SEO audit online tools. Depending on the particular tool, users can access a wide range of options and utilize them to improve their website's ranking.
The Pros
Here are the most important advantages of using SEO audit online tools:
Numerous options – Different SEO audit tools allow you to conduct on- and off-page audits, check technical parameters, examine status codes, verify links, get solutions for every issue, etc.

Cost-effective – Some SEO audit tools are free, which can be important for those who have just started their business.

Competitor analysis – With an 

SEO audit online tool

, you can quickly analyze your competitors' websites and see what they do differently.
The Cons
These are potential drawbacks of using SEO audit tools:
Can do more damage than good – SEO audit tools may seem easy to use, but they're not for everyone. If you don't understand how SEO works, it's likely you won't be able to fully take advantage of audit tools. What's more, by applying the wrong solution, you can harm your website.

Limited features – Free 

SEO audit online

 tools usually offer limited features and aren't enough for a comprehensive analysis.

Time-consuming – There's no instant solution to improving your website's ranking. Such things take time and careful planning.
The Pros and Cons of Hiring an SEO Audit Agency
Here's what to keep in mind if you're considering working with an SEO audit agency:
The Pros
Guaranteed thoroughness – An 

SEO audit agency

 specializes in SEO audits. Therefore, you can expect thoroughness, dedication, and professionalism.

Working with top experts – SEO audit agencies hire top experts in the industry. Besides doing a great job, these experts will check in with you every once in a while to update you on the process. They'll explain what they're doing so that you're involved in the audit.

Carefully designed solutions – Agencies conduct hundreds, if not thousands, of audits a year and have a reliable solution for every issue.

Improved SEO strategies – SEO audit agencies often offer other services that can help you improve your SEO strategies and rank higher.  
The Cons
Lengthy process – High-quality SEO audits can take weeks.

Can be expensive – The main reason people decide against hiring an 

SEO audit agency

 is money. However, don't consider this an expense but a wise investment that will pay off.
Leave Your Website to the Pros
The best SEO agency will not only do a comprehensive SEO audit but will also help you improve your website's overall quality using different strategies and tricks. Such an agency hires experienced, skilled professionals who have been in the industry for a long time and know the ins and outs of smart SEO.