Who would say that activity as important as marketing could go unplanned? Unfortunately, in the majority of cases, that is the case. Most agencies and businesses believe that a content strategy can easily be planned and implemented along the way, and still, be effective.
Unfortunately, effectiveness is rarely achieved if your team is all over the place. Sometimes, even the best manager's intuition isn't enough. The secret of the most successful teams and agencies is in careful research and planning.
But, what does it mean exactly? How to properly balance creativity and rigid schedules? Which is the best way to take advantage of contemporary marketing automation tools, without making generic and dull content? Making good content is art, and good marketing managers know that. 
In this blog post, you will learn what can be done to make the most out of your content marketing efforts, and achieve your long-term business goals.
Introduction to Content Strategy: More Than Blog Posting
Before we go on with details on how content strategy is conducted, let's learn some basics first. The first commandment of content marketing is: provide your readers with useful information. In other words, the necessary precondition of a successful content strategy is to understand it as giving something to the readers, in exchange for attention, time, and, potentially, purchase. Once you understand that, you can start taking further steps.
But obviously, that's not enough. The conception and implementation of a content strategy is a process, that requires a strong team and all the basic project management procedures. The two vital phases in which a content strategy usually unfolds are:
developing a content plan
Before any content is written, the writers need to know who they are referring to, and why. We could say that this is a "scientific phase", as you are setting goals, and deeply learning about your audience and the market. More precisely, in this phase, you are trying to answer the following question: "What are my reader's pain points, and which solutions am I going to offer?"
Content plan development is the "creative phase", in which the content is written. The team members need to know what they should do and when their deadlines are. You have to know where are you going to publish and when. 
Although it largely relies on the writers' creativity, there is research to do here as well. The writers need to know which keywords to use, which links to put in the texts, and so on. The research in this phase is largely automated and done by various types of software.
Good Content, Happy Customer, Growing Business
The list of benefits of a content marketing strategy is long and there is not enough space to list them all here. Branding and creating leads are among the most important ones. 
The thing is, the customers are sometimes overwhelmed with so many different products at their hand. How to make the right decision? Therefore, especially when they are planning a purchase that is important to them, they tend to do Google research on what is their best option.
And it is at this moment that content marketing comes up on stage. There is an interested customer, which is good, but there are so many voices speaking to them. How do we make your voice heard above everyone else's? For that, you need well-written content, optimized for search engines (mostly Google, but also YouTube, Bing, etc.). It is the SEO optimization that will help your piece of content reach the right audience, by ranking your content higher on the search engine results page (SERP). 
Now that you get the basics, let's go deeper into the nuts and bolts of content marketing strategy.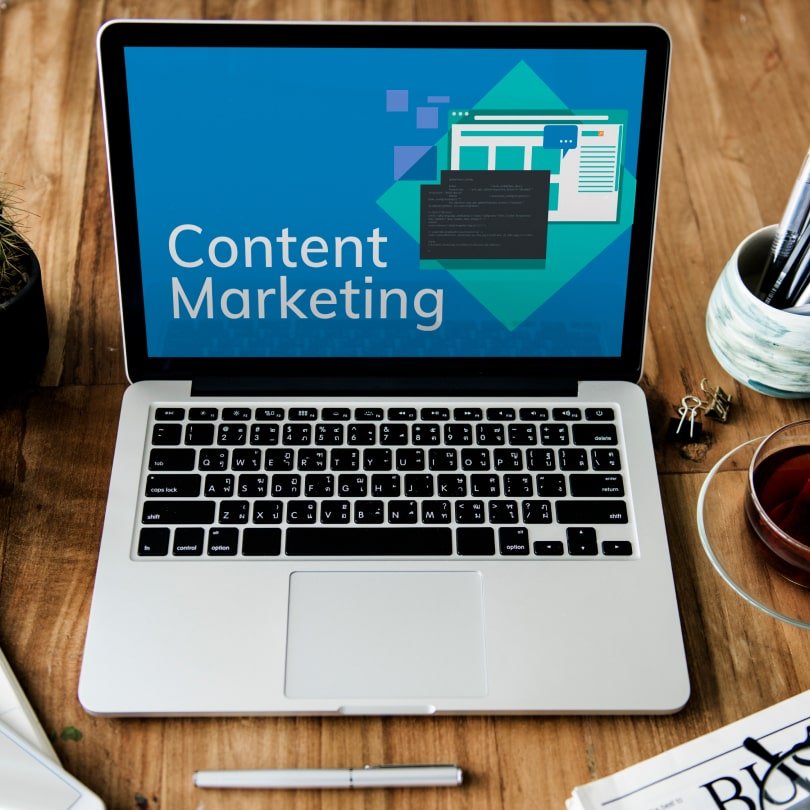 Evaluate the Current Situation
In case you already have some content, before doing anything in terms of new content creation, you have to know where you're standing. That means a deep understanding of all your blog and social media posts, photo and video content, and so on. What were the good things you did? Where could it be better? Where did you miss on engagement, and where did you manage to spark it? 
Set Your Objectives, Targets, and KPIs
A journey of a thousand miles begins with a single step, and the first step of content marketing is setting your objectives and targets. Based on your previous assessment, you should know where you're now in terms of leads, sales, and brand engagement. Then, you should decide where you want to be.
Moreover, you need to translate these goals into numbers and KPIs (Key Performance Indicators). It's not enough to just say "I want to make more sales." Instead, try making something like "I want to increase sales by 10% in the following six months."
Target Audience Research
In marketing, we want to handle and maintain the customer journey for the mutual benefit of a business and the customer. In order to be able to affect it, we have to understand the needs, wants, and values of our customers.
To do that, marketers create one or multiple "buyer personas". These are ideal models of potential customers. For example, a buyer persona for a team promoting make-up products is a young female. Or, in the case of a team writing content for anti-hair-loss shampoo, their buyer persona will most probably be something close to a middle-aged man. The buyer persona can be described with more demographic details, such as location, previous online behavior, etc.
There are various tools to assist you with designing your buyer persona. Facebook insights and website analytics are only the most popular ones.
Unlocking Your Content Strategy with the Right Keywords 
It is impossible to stress enough how important keywords are for a content strategy. You have to know what your buyer persona types into the Google search box when they are looking for you. Once you know these keywords, you will know:
who is your competition

how they got their ranking

what were their mistakes and learn from them
Although it might seem simple, the process of finding those keywords that hold the right balance between having the most relevancy and the least competition usually takes some trial and error. Or, to put it in marketing terms, it takes some A/B testing. Software, such as Ahrefs and Google Keyword Planner, is there to help. 
Brainstorm Creative Content Ideas for the Entire Customer Journey 
Your customers go through several phases on their way from indifferent to loyal. They are moving through these phases thanks to the various types of content they consume on the way. Therefore, try to understand what information your buyer persona needs at each step of the way, and then instruct your team to make it.
Content comes in many different shapes: as a blog or social media posts, but also e-books, case studies, videos, infographics, templates, and more.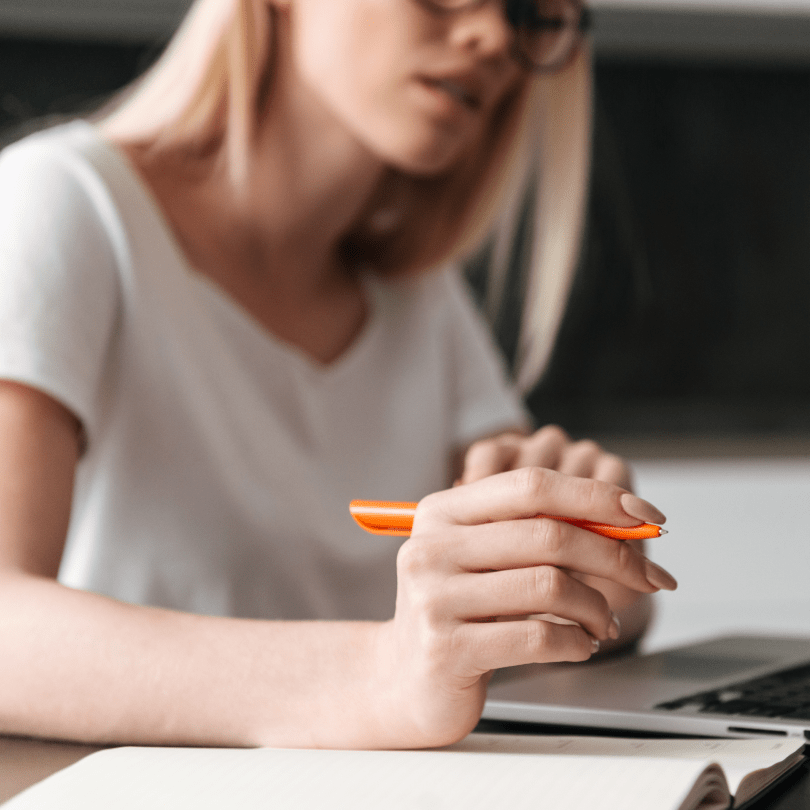 Make an Editorial Calendar (and stick to it!)
Once your writers know who they are writing for and why the next thing they need to know is how much time they have to finish the job. Try to make deadlines tight, but also realistic. 
Also, the schedule of social media posting should be very precise and adjusted to various channels (posting on Instagram works better in the evening, while on LinkedIn it is better to do it during the day, etc.). 
Which Distribution Channels to Use?
Once you have the content written, it will be only a pile of documents (or, more probably, many megabytes of Google docs). The ways you will publish them and present them to the readers is very important. Will it be as blog posts, social media posts, or both? It will depend on everything you know thus far: your buyer persona habits and wishes, your brand voice, current marketing trends, and so on.
Use Content Management Tools
As you can imagine, there are lots of things to handle during the content strategy implementation: people, deadlines, KPIs, unplanned problems… No one expects a manager to know it all by heart anymore. Most of them use content management tools, that will not only manage but also track and partially create the content.
Regular Content Audit
Waiting for the end of a campaign to evaluate its effects is probably the biggest mistake you can make. In order to make it work, you have to keep track of the results in real-time. A number of marketing research tools can help you with that, such as Yoast, Surfer, SEMrush, Hemingway, etc.
Attention to Long-Term Credibility
If you want to make your marketing strategy sustainable, you need to build credibility among your target audience. Academic research of Charmaine Du Plessis, for example, shows that reputation is based on the consistency of actions over a long period of time. Moreover, brand credibility comes in three dimensions:
expertise

. In order to be credible, your content has to have checked facts and bring fresh and relevant data, 

trustworthiness

. The content has to be connected to the reader's identity, values, and needs.

likeability

. Finally, your content must not be dull, uninteresting, or inappropriate.
It is not an easy task, but it most definitely pays off. The hardest thing about building lasting credibility is in saying no to short-term benefits and resisting hypes, in favor of achieving long-term goals.
---
Conclusion
Creativity and intuition in marketing are great, but have you tried planning? If not, you definitely should. With planning, regular check-ins with your team, and careful tracking of your results, you will be able to deliver great and relevant content to your customer. In return, you can expect new leads, rising sales, and more intensive brand awareness.