While you can find a lot of ​free WordPress themes​, not all are suitable for each type of business. Whether you are a fashion or food lover that wants to monetize a hobby or a business owner who is looking to make a stylish design for the website, some premium Wordpress themes will help you carry out your plan.
Top 3 Medical WP Themes
Are you looking to make a medical website on WordPress? For the medical business, you can't make any type of website. Your site needs to be functional, with all the necessary features and a great design that will attract your visitors to stay on it and see what you have to offer. Luckily, there are great WordPress themes specially made for medical purposes.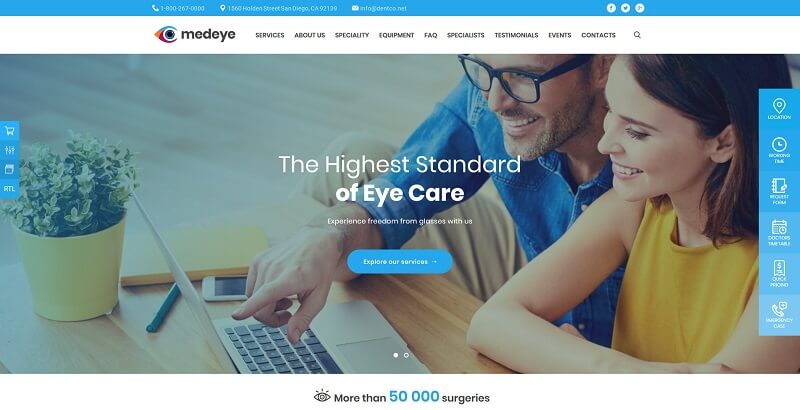 One of the best themes for a medical WordPress website is Medin. Apart from being suitable for any type of medical website – from clinics, hospitals, or medics, it also has a lot of features that will help you make a great design for your website. And they can all be easily modified to fit your needs. It also has the WooCommerce Plugin Integration, with easy access to the information panel.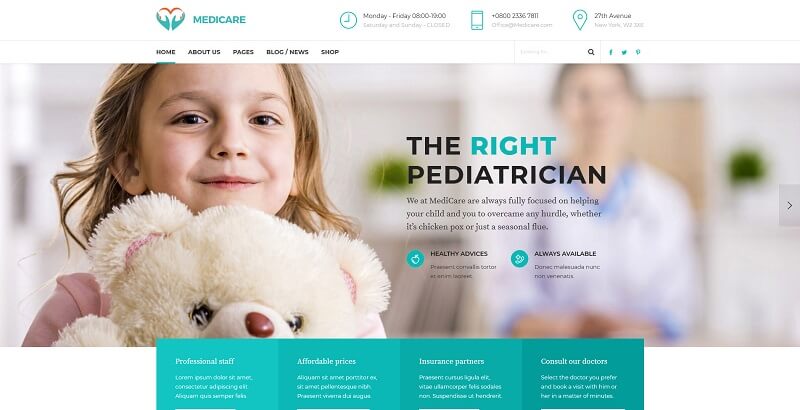 Medicare is a great theme for health and medical WordPress sites. It can be used for any field in medicine – dentists, hospitals, clinics, pharmacies or anything else you may want to create. You can even make a portfolio website for a doctor or physician if you want. It is highly responsive, with a simple and elegant design.
Apart from that, its makers are trying hard to make sure it is frequently updated with new elements, demos, and features. It has a timetable option that will show you the visiting hours of a doctor, and an online booking system where clients can make appointments before going to the clinic or hospital. And since it is WooCommerce ready, you can easily make a shop page if you need it.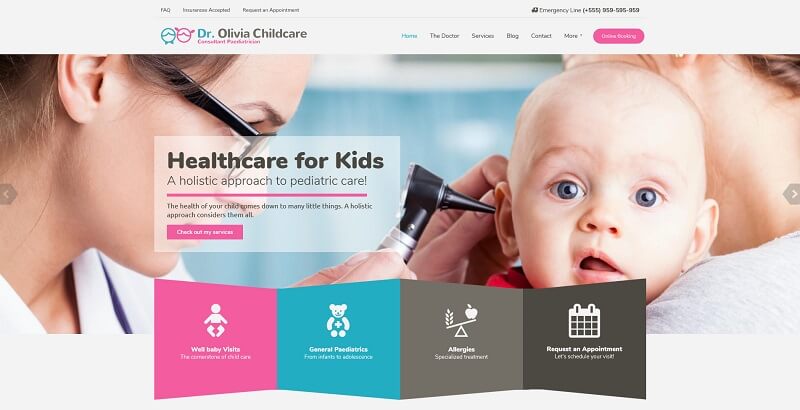 One of the most popular health-based themes for WordPress, HealthFlex is made to fit any medical website. It is highly versatile that has multiple theme options you can use for different purposes, from hospital, clinic and dental office websites to health, yoga, nutrition, and fitness blogs. It has a fully responsive design with options for timetables and online booking. With a cost calculator feature, it is WooCommerce ready.
Top 3 Tourism WP Themes
One of the most developing businesses today is tourism. People like to explore the world and they like to do everything online. Because of that online presence for tourism businesses is a must. However, the websites for these businesses need to be attractive and inviting, so that visitors will have a reason to stay and purchase the services. In order to do so, you can use some of the best WordPress themes made for the tourism business.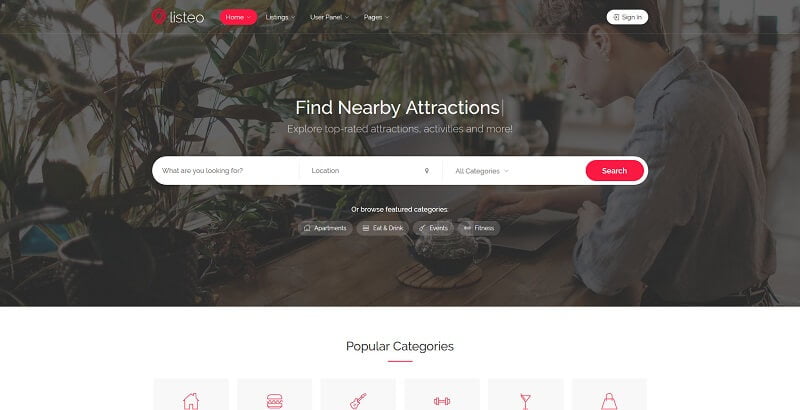 One of the best Professional Tourism WordPress themes you can find is Listeo. It is well suited to show any service or directory in the field of tourism, and it is also very easy to use. You won't need any coding knowledge to use this theme, with its attractive front end dashboard filled with packages, bookings, and listings.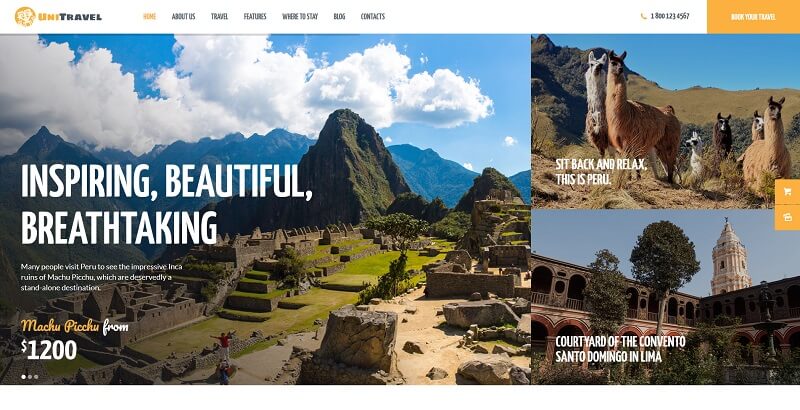 A Tourism WordPress Theme for a modern travel agency, tourism bureau, and even tour operator, UniTravel has an attractive design that will fit any device. It has full Woocommerce store compatibility that allows transactions to be processed through a secure payment gateway. UniTravel is also optimized for mobile devices with its mobile-friendly and swipe effects. And once again, you won't need any coding knowledge. However, the biggest advantage is that it has great ​SEO optimization and plugin integration​, so you can expect your website to be the top priority of search engines.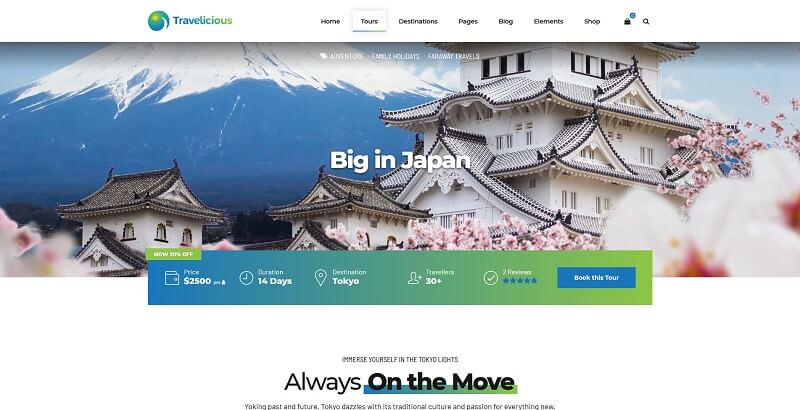 Travelicious, a theme intended for tourism, travel agents, and tour operators, will fulfill the needs of both clients and service providers. The theme allows you to make your customized Contact form for bookings, inquiry and all the other options you need. The header can be designed with one or more media as a featured image. It also has the Drag and Drop options for the notifications that let you know how many days are left until the tour.
And you have full control over all the colors on your website, allowing you to customize the primary and secondary colors.
Top 3 Magazine WP Themes
Magazine websites need to have themes that will be able to showcase great content with a stylish design. You can't use a regular WordPress theme, but you can take a look at some of the best magazine themes that are currently available.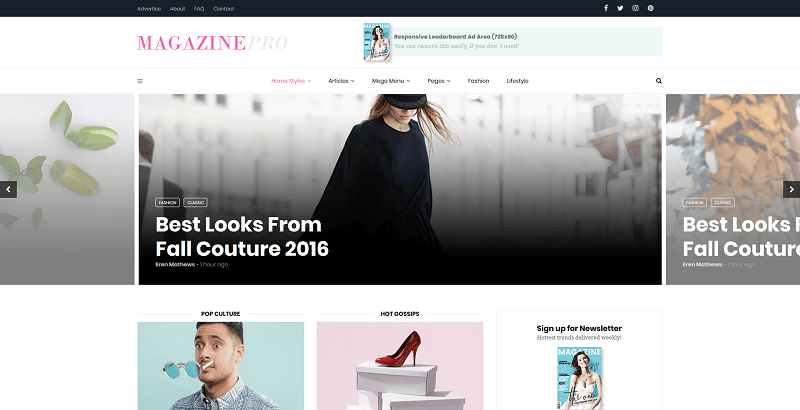 StudioPress' Magazine Pro theme is attractive and completely customizable. It is built on the Genesis framework, but it has the WooCommerce plugin that will process any transactions made on the website. Apart from that, it's very easy to use with a homepage that is widgetized and easily setup, live theme customizer and multiple page layouts you can use.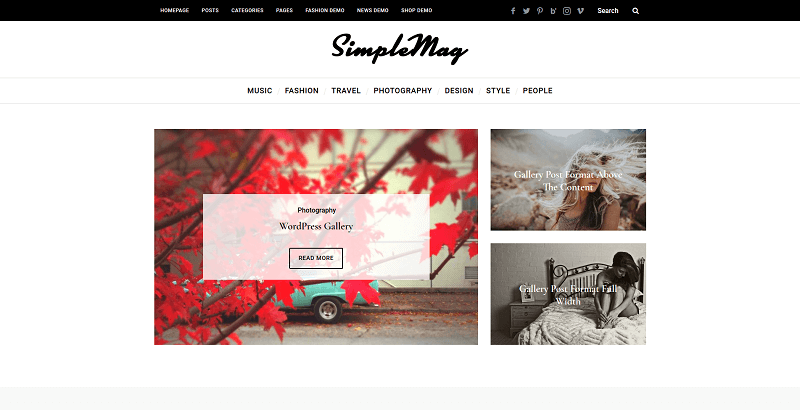 One of the best multi-purpose themes for WordPress you can find is SimpleMag. It functions with built-in WordPress page builder, but it also has many ready-to-launch websites that you can choose from. You can customize the website and make your theme with the live customizer, but you can also use the default WordPress editor to make changes to your page.
With its customizable features, this theme is very useful for magazines. You can tailor each page to your own liking and create an attractive design that both you and your clients will love.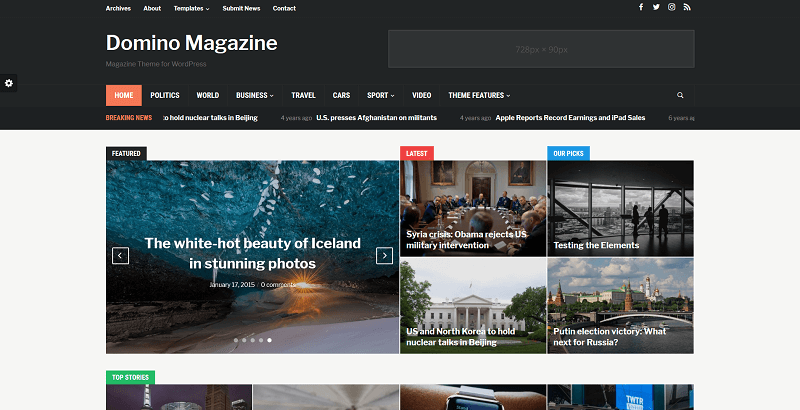 If you are looking for a highly customizable theme for your WordPress magazine website, then Domino should be one of your top choices. The theme's homepage has a dynamic page builder with many widgetized areas. And you will also be able to easily customize everything from the background to the headers and sliders and even add your own logo.
Top 3 Fashion Blog WP Themes
Fashion blogs can't be made with regular WordPress themes. Traditional themes were mostly made for traditional blogs or businesses. A fashion blog needs to have a stylish design that will match your content. It needs to be attractive and eye-catchy so that it draws the viewer to read the content. Luckily, there are numerous suitable themes made for this purpose.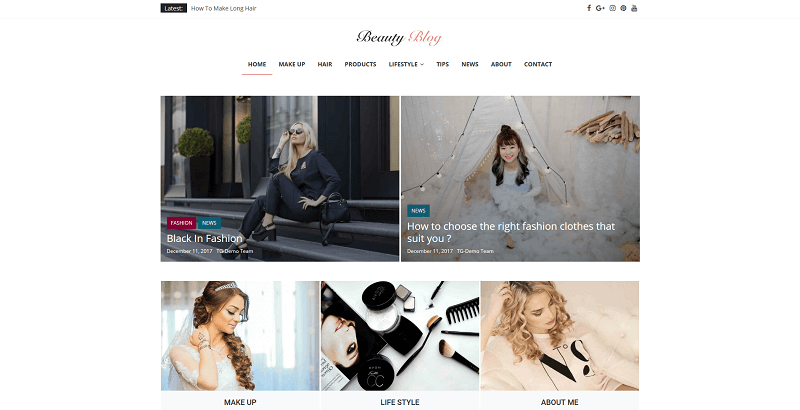 One of the best WordPress themes for fashion blogs is ColorMag. With its many features, it will help you attract many fashion enthusiasts. The theme is completely compatible with the Elementor page builder, and it has a responsive and simple design that will showcase your online presence. You can build a lot of pages and choose colors and widget areas for each one.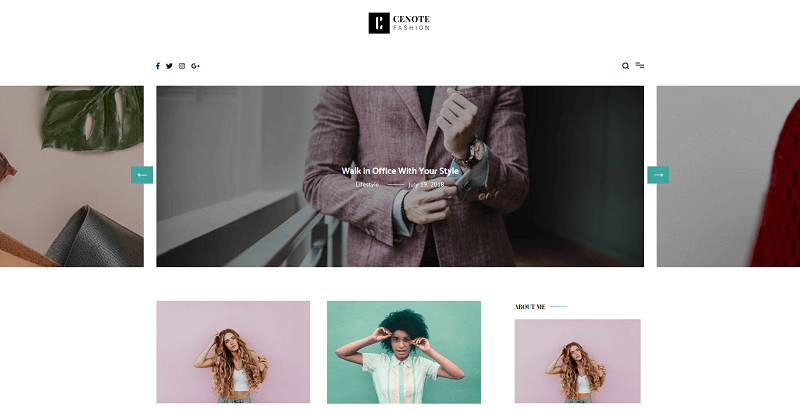 Cenote was developed just for fashion blogs. It has all the necessary tools and features that will help you design a fashion blog without any coding knowledge or starting from scratch. You can use predefined templates and make a few tweaks to create a well-functioning blog website with a responsive design. It is highly convenient for website viewers, but it can also fit any device screen. And it is also well-optimized for search engines and compatible with all the major browsers.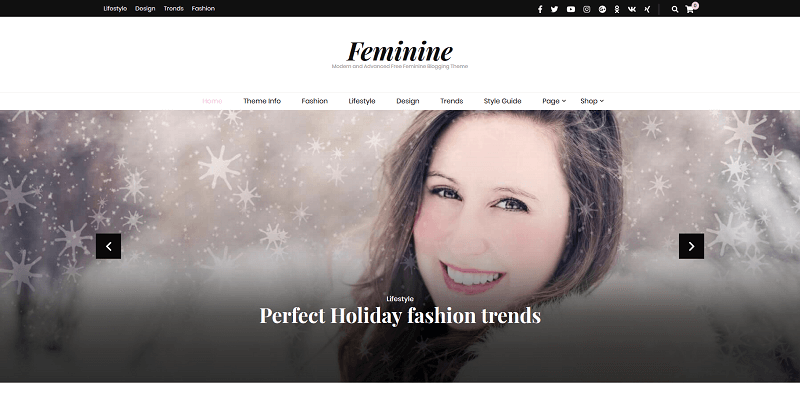 Blossom Feminine has a very elegant and clean design that will make your fashion blog stand out. It has an easy setup that doesn't require any coding knowledge. And it can easily be modified to fit your needs. The theme is cross-browser compatible and optimized for search engines. There are many customization options with which you can change the header and footer, images, colors and almost everything else you want to.
Top 3 Restaurant WP Themes
Creating a restaurant website needs specific requirements and features that will be able to showcase menu, business hours, location, photos, reservations, and anything else a restaurant might need. Because of this, you can't pick any theme. But, you don't have to worry since the market has some great themes with beautiful and functional designs you can use for your WordPress website.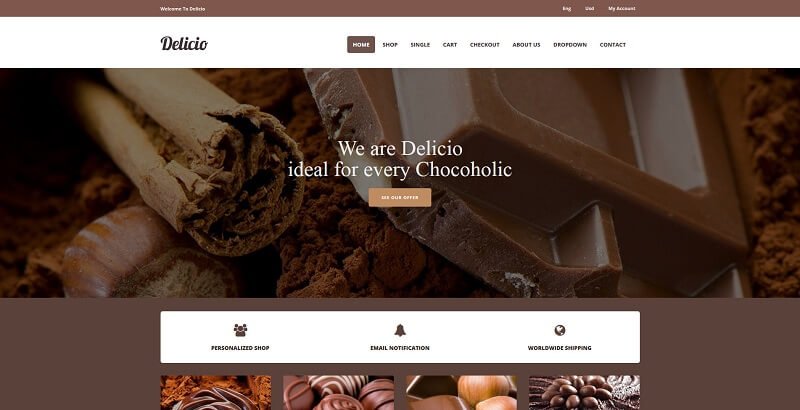 With menu and location sections, Delicio is one of the top choices for restaurant themes on WordPress. It supports the WooCommerce plugin for secure transactions and restaurant reservation plugin that will process reservations made through the website. It also has bold buttons for call-to-action content, an easy panel that allows customization, a large header for full-screen viewing, and a page builder with live drag and drop options.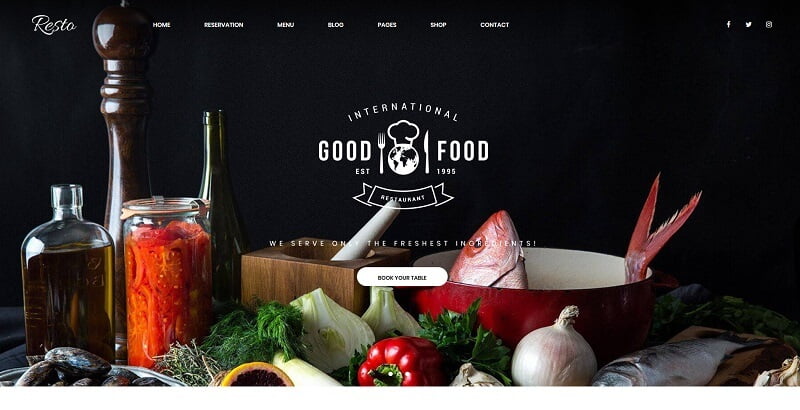 If you are looking for a WordPress theme with a powerful menu design for your restaurant, then you should try Resto. The theme has an easy setup, and it also lets you update existing items and add new ones easily. Its control panel is very easy to use. You can control your features and upload images to use on the website. And it has many features to use – from custom widgets and the homepage builder to customizable layouts and color choices.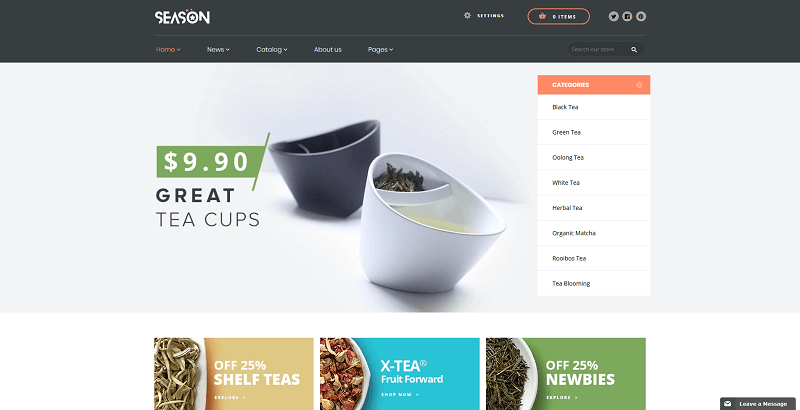 Aside from restaurants, Seasons is a great theme to use for cafes, bars, and other food and drink businesses. It has an elegant design that has a straightforward setup that everyone will like. It comes with its own pre-defined sections for menu and reservation pages that can be easily customized to your own liking. This theme will surely help you attract more customers.
---
More similar topic: