Coming to the end of 2014 it is right time to see what are the predictions for SEO in next 12 months.
SEO industry in 2014 has changed much compared to the period from 2010 and earlier, and in 2015 we expect more interesting changes.
Brands and companies which want to stay in race with the competition, will have to adapt their strategies and tactics to achieve good results in organic search.
This is a brief overview of the most important changes that await us, and that should be paid attention to:
Growth of mobile search
SEO + content marketing = online success
Brand mentions are the future of link building
Negative SEO will be stronger than ever
SEO, content marketing and social media integration
Multimedia content
Semantic web – increased machine knowledge
Reliance on other search engines, not just Google
Latent semantic indexing
Knowledge graph
Change of keywords usage
Growth of mobile search
Sites which are not optimized primarily for users and mobile devices can expect a decrease in search results. It became clear that Google pays great attention to the mobile usability in 2014.
We have seen that Google tested a mobile-friendly icon in search results, and then in Google Webmaster tools appeared a new option for monitoring performance on mobile devices. We also know that Google has penalized some sites that generate errors in the display for mobile devices.
Estimates show that in 2015 mobile will overtake desktop search, and for this factor should be paid great attention.
SEO + content marketing  = online success
SEO and content marketing in the recent past were considered for synonyms, which is not surprising regarding the large overlap between them.
However, in 2015 SEO will be more focused on the technical components for online marketing, while the content marketing will be the key for generating visits and ranking on search engines.
Companies that are focused only on SEO without a good content plan will not have satisfactory results. Creating and distributing high quality content will be necessary to achieve good visibility in SERP.
Brand mentions are the future of link building
Google has started to give great importance to mentioning the brand or web site without linking to the actual site. Because of the abuse of link building techniques Google puts emphasis on brand mentions and citations, which are more difficult to manipulate in order to achieve a better ranking in search engines.
In 2015 we expect brand mentions and no follow links to become important as do follow links are. This means that it automatically increases the value of social networks, which are the main tool for this type of communication.
Negative SEO will be stronger than ever
Negative SEO is a technique of placing a large number of spam links aimed at competition site in order to weaken their position in the search.
This is a serious problem faced by webmasters in the past few years, and in 2015 it is expected to negative SEO become even greater threat to business owners. On Google remains to find ways of preventing this type of problem in order to maintain the integrity of the search results.
SEO, content marketing and social media integration
Until now, it was common that many companies had or still have isolated the SEO sector. SEO, social media and content marketing work together to achieve the same goal, and should be fully integrated to achieve success.
Due changes occurring in the SEO, content marketing and social networks specialists will need to have SEO knowledge and skills to be successful. The same is for SEO experts who should be fully integrated in the creation and promotion of the content.
Multimedia content
There is an increasing focus on multimedia content – video, images and infographics. The quality and relevance of the pictures and videos will come on top, because more noticeable technical progress in this direction.
Semantic web – increased machine knowledge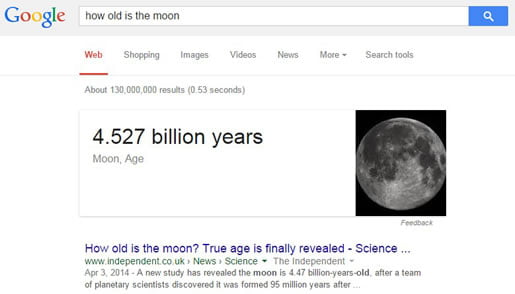 We will be able to see more and more machine intelligence in the future. The ability of Google to recognize natural language is evolving faster than you might expect.
This brings new opportunities for adaptation sites in this way and can bring advantages compared to conventional search results.
Reliance on other search engines
2015 could bring changes in the dominance of the search engines. Market share for Yahoo increases after the conclusion of the contract with Firefox – Yahoo becomes default browser for Firefox. There are also some speculation about possible new Apple search engine, so that we come to the point where marketers will not be able to ignore the other search engines.
Latent semantic indexing
With Hummingbird algorithm SEO went one step further. Latent semantic indexing (LSI) is based on synonyms that are related to page title in relation to the previous method of crawling webpages where the most common words and phrases are collated and identified as the keywords for the page.
With these improvements, times when keyword stuffing were used in order to manipulate search results are over.
When you create content you need to put users in first place and you will be rewarded by the search engines.
LSI is a natural step that occurred with the evolution of algorithms and it is the possible preparation for the voice search.
Knowledge graph
Soon we could expect a greater focus on Knowledge graph integration and schema.
This will happen on the technical side of the business, but that will have an impact on user experience and interfaces.
Change of keywords usage
It is expected there will be less searches based on keywords, and more searches related to the topic, conversation and answering on questions. Google is becoming more focused to discourage sites from the old principle of optimization and focusing on specific keywords.