Scott Wade još poznat pod imenima "Da Vinci of Dust" i "Michelangelo of Mud", ali on najviše preferira naziv "Dirty Car Artist" je umetnik koji je usavršio neobičnu tehniku crtanja na prljavim automobilima pretvarajući ih u mobilne umetničke galerije.
Ova vrsta umetnosti bi se mogla svrstati u street art koji je više privremenog karaktera. Zanimljiva stvar u vezi ove umetnosti je da se ona kreira na automobilima tako da je jedan deo urađen od strane Wade-a, a na drugi deo utiče priroda kroz kišu, vetar, lišće koje pada i druge spoljne faktore. Privremena umetnost najbolje oslikava neposrednost života – življenja u trenutku i uživanja u svakom danu koji dolazi.
U njegovoj kolekciji radova možete pronaći različite motive i likove, kao što su poznate ličnosti, slike životinja, različite face ili spontane slike koje se odlično uklapaju u okružujući prostor.
Scott sa svojim radovima zaista pokazuje da je umetnost svuda oko nas.
Mi smo izdojili samo neke od njegovih fantastičnih radova za ovaj post, a kompletnu kolekciju možete pogledati njegovom web sajtu.
Pippa's Bum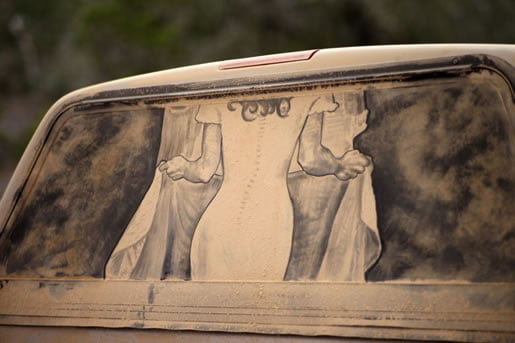 Great Blue Herron at the Narrows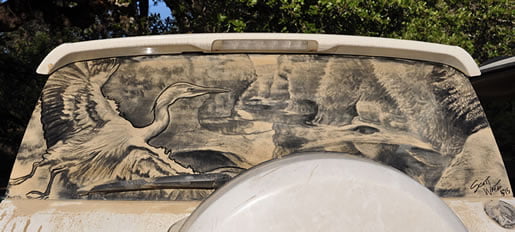 Desert Dust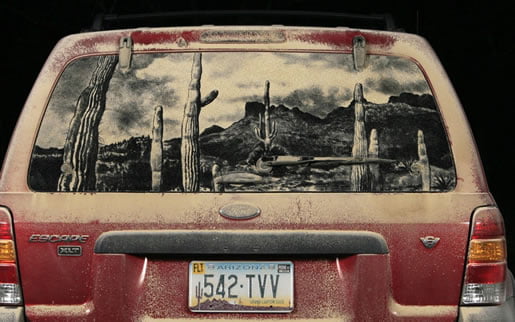 Einstein With Crazy Hair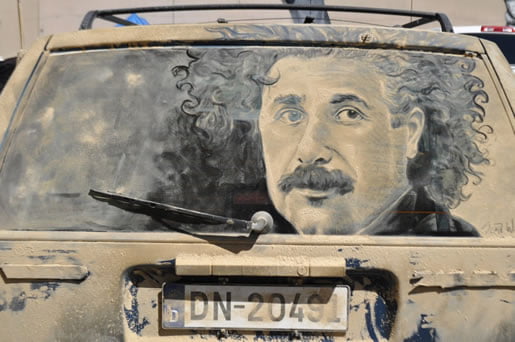 Luncheon Of The Boating Party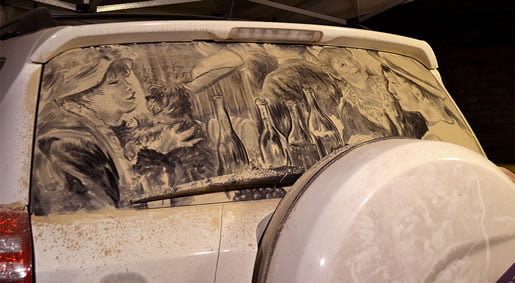 Marx Bros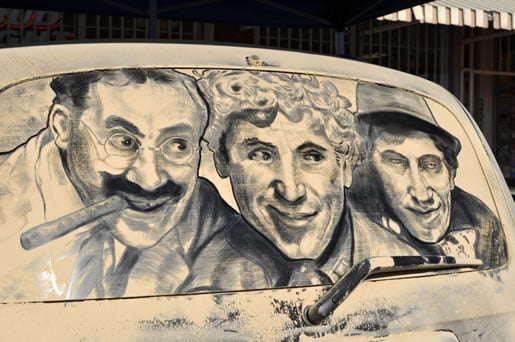 MT.RUSHMORE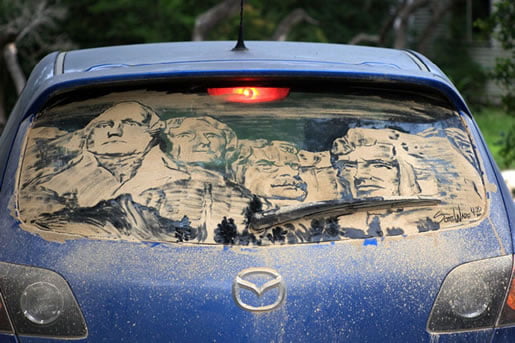 Atlanta#1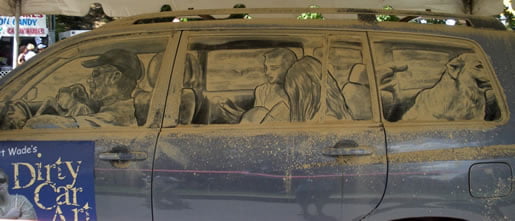 Trapped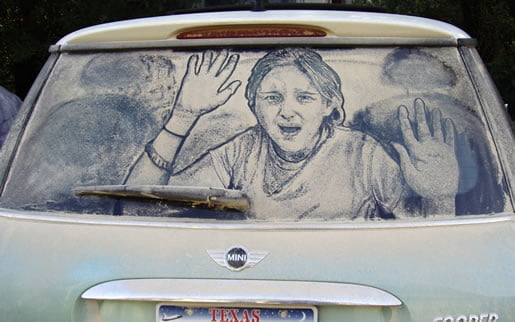 Latest posts by Jovan Ivezic
(see all)