Sa porastom broja proizvoda i usluga koje se mogu naći na web-u, raste dostupnost i pristupačnost njihove robe za potencijalne klijente, mi kao web dizajneri treba da budemo spremni da izvršavamo njihove želje i potrebe za elektronsku trgovinu.
Širom web-a vidimo brojne primere oba kraja ovog spektra, sajtovi za elektronsku trgovinu urađene jako dobro i nažalost, sajtove urađene jako loše.
Bacićemo svetlo na ono što čini da sajtovi za elektronsku trgovinu zapravo rade. Mi pričamo o osnovama koje su potrebne za uspeh i ističemo ih na sajtovima koji služe kao primer. U suštini, najteži deo uspešnog sajta za elektronsku trgovinu je UX, gde je funkcionalnost ključna.
Istina je da se može reći da svaki sajt na web-u poseban na svoj način, uspeh sajtova za online prodaju se oslanja na upotrebljivost i funkcionalnost, izbor ova dva aspekta nikad ne bi trebalo dovoditi u pitanje.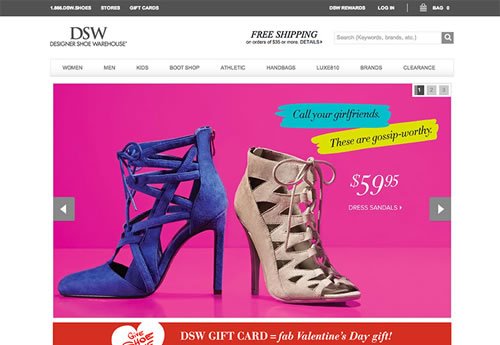 Pretražljivost
Ne samo da vam je potreban istaknuto polje za pretragu sajta, nego bi trebalo i da radi besprekorno. Posetioci će na sajtu tražiti predmete koje žele da kupe i ako pretraga ne funkcioniše, ili ima nekih problema pri pronalasku tačno onoga što oni žele, moglo bi vas koštati korisnika i potencijalnih kupaca. Zapravo velike su šanse da će korisnici otići kod konkurenta gde nemaju toliko problema.
Tako da budite jasni korisnicima ne samo sa pretragom proizvoda i usluga u ponudi, već budite sigurni da im istaknete putanju do proizvoda koji žele da kupe. Na taj način im omogućavate lakšu pretragu srodnih proizvoda iz iste kategorije. Radi se o tome da im omogućite dovoljno fleksibilnosti da pristupe prodavnicama tih proizvoda, a da ih pritom ne pretrpate.
Korpa
Kao i polje za pretragu sajta, posetiocima nije potrebno samo da lako pristupe korpi sa bilo koje strane na sajtu, nego i da sama korpa bude funkcionalna i laka za upotrebu. Korisnici imaju očekivanja na koja treba obratiti pažnju ako očekujete da se zadrže i potroše pare na određenom sajtu, a korpa je mesto gde bi pravljenje greške moglo biti nepotrebno skupo.
Potrošačima treba omogućiti da lako brišu i menjaju količinu predmeta u njihovoj korpi. Ispunjavanje očekivanja je dobro, ali prevazilaženje očekivanja kad možete je još bolje. Idite stepen više tako što ćete ponuditi procenu vremena dostave artikla na osnovu poštanskog broja korisnika i ponudom više opcija za slanje kad je to moguće. Napravite proces čekiranja da bude potpuno intuitivan, tako da otklonite svaku šansu da zbunite korisnika.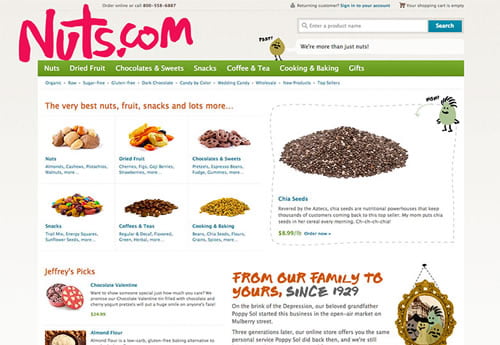 Prikaz proizvoda
Naravno, želite da prikažete liniju proizvoda na najefektivniji i najatraktivniji mogući način. Fotografije proizvoda su poslednje mesto gde klijent treba da štedi pare, tako da bi trebali da ga ubedite da uposli najboljeg fotografa kojeg mogu da priušte. Gledajte da slike prikazuju proizvod u njihovom najboljem svetlu i za to je potrebno imati profesionalca na drugoj strani objektiva.
Sjajna slika sa odgovarajućim svetlom i kopozicijom u odnosu na tamnu i nejasnu fotografiju će napraviti razliku između mušterije i mušterije izgubljene zbog nedostatka profesionalnosti na ekranu. Gotovo je od iste važnosti izgled proizvoda koliko i opis proizvoda na sajtu. Pružite što moguće detaljniji opis, pokrivajući sve što bi mušterija mogla da pita. Izbor boja, tačne dimenzije itd.
Pozivi na akciju
Iako su od vitalnog značaja, najlepše slike i najbolji opisi na svetu neće napraviti neku razliku ako mušterija ne može zapravo da nađe dugme za kupovinu predmeta. Raznolike vrste poziva na akciju su od velikog značaja za svaki sajt za elektronsku trgovinu. Uverite se da ste ih istakli dovoljno efektivno da korisnik naiđe na njih dok se kreće kroz sajt.
Što nas dovodi do sledeće stavke, budite sigurni da su svi ispravni. Opet, ovo je polje gde nedostatak funkcionalnosti može izazvati katastrofu za efektivnost i opštu popularnost sajta. Ukoliko je sajt poznat po greškama, onda ćete teško namamiti korisnike da se vrate na vaš sajt. Veoma je frustrirajuće za korisnike kada ih dizajin vizuelno poziva govoreći "Pritisni ovde", i kad pritisnu, ništa se ne dešava.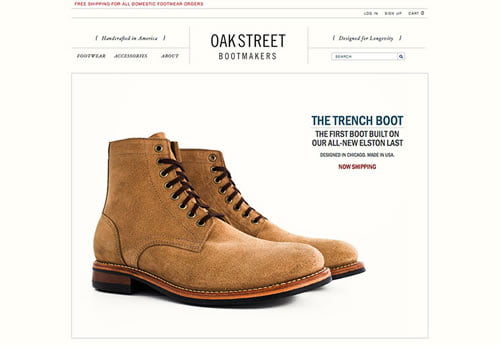 Bezbednost
Ukoliko će potencijalni kupac dati svoje podatke o plaćanju kroz sajt, morate biti sigurni da se oni osećaju sigurno. Ako je na sajtu nešto što korisnicima pruža manji osećaj udobnosti što se tiče bezbednosti informacija potrebnih za njihovu transakciju, teško da će to biti sajt za uspešnu elektronsku trgovinu. Tako da bezbednost na sajtu mora biti prioritet.
Za početak obezbedite da sajt ima ažuriran SSL sertifikat. Takođe se uverite da sajt koristi odobren i uvažen način plaćanja kako bi ponudili korisnicima osećaj udobnosti prilikom rukovanja njihovim podacima o plaćanju. Kad smo kod podataka, dobro je praktikovati da nikad ne čuvate informacije o kreditnoj kartici koja se prenosi kroz sajt. Ne samo to, budite sigurni da enkriptujete svu komunikaciju sa procesorom kreditne kartice.
Kontakt informacije
Ukoliko ste pratili sve savete, mušterije koje dolaze na sajt moći će lako da nađu  i kupite željene predmete bez zastajanja, ali sa mnogo faktora koji utiču na interakciju korisnika sa sajtom, ovo nije uvek garantovano. Ako imate korisnike koji imaju pitanja na koja treba odgovoriti, pre nego što obave kupovinu, morate im ponuditi jednoistavan način da kontaktiraju nekoga ko im može pomoći.
Ako neko ne može da odgovori na zahteve kupca, bitno je da se vratite tom kupcu i odgovorite mu što je pre moguće. Držanje kupaca na čekanju nije dobar plan. Često se može desiti da odu i traže alternative za vašu prodavnicu.