Ukoliko već niste primetili, flat dizajn je trend koji je aktuelan u ovome trenutku. Kao što smo to objasnili u jednom od predhodnih postova - flat dizajn podrazumeva ravan dizajn i ne koristi nikakve dodatne efekte ili su oni svedeni na minimum.
To je potpuna suprotnost u odnosu na standardni princip skeuomorphic dizajna. U dizajnu korisničkog interfejsa, skeuomorphic  se obično odnosi  na digitalni element koji oponaša nešto iz stvarnog sveta. Skeumorphic je uveden da bi nam pomogao da bolje shvatimo smisao novih tehnologija, na primer, ako dugme na web sajtu izgleda kao stvarno dugme i sjaji poput pravog to olakšava ljudima da shvate funkciju toga elementa.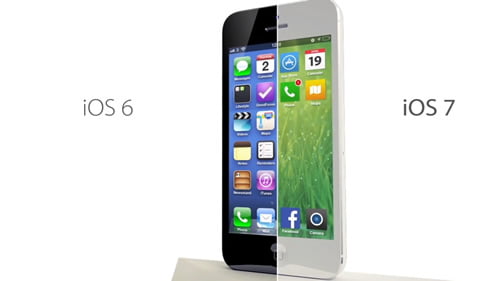 Windows je prvi objavio flat dizajn na svom proizvodu pod nazivom Zune – pa iako tehnološki gigant nije uspeo da nadmaši Aplle iPod i dalje je nastavio da koristi ovu filozofiju dizajna na svom novom operativnom sistemu Windows 8, kao i na oficijalnom sajtu kompanije.
Apple je takođe počeo da koristi flat dizajn u najnovijem izdanju iOS, kao i Google, Rdio i mnogi drugi.
Flat dizajn ima pet osnovnih karakteristika:
ne koristi dodatne efekte,
jednostavni elementi,
fokus na tipografiju,
fokus na boje,
minimalistički princip.
Ono što nećete naći u flat dizajnu su zakošene ivice, gradijenti, senke ili refleksije koje stvaraju 3D izgled. Flat je sinonim za jednostavnost i jasnoću u dizajnu.
Developeri WordPress tema su uveliko počeli da koriste ovaj stil, stvarajući predivne teme sa funkcionalnim dizajnom za bilo koju koju vrstu delatnosti. U nastavku pogledajte kolekciju tema WordPress tema urađenih u flat dizajnu koje zaslužuju pažnju.
Concept 1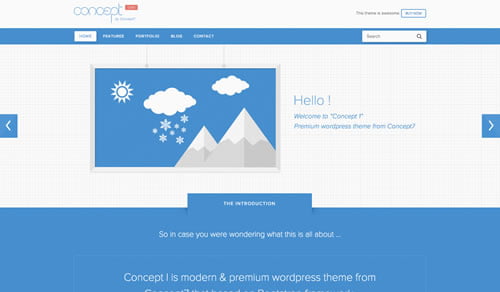 Concept 2
Essentials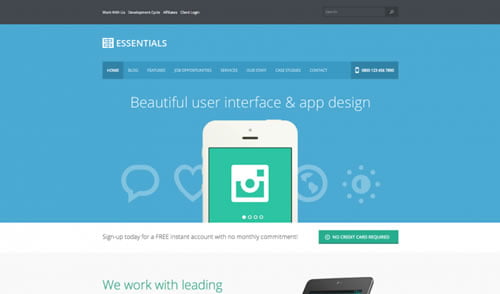 FlatPack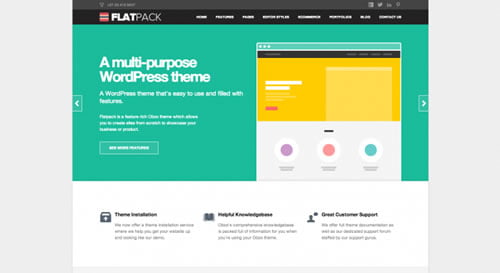 Flat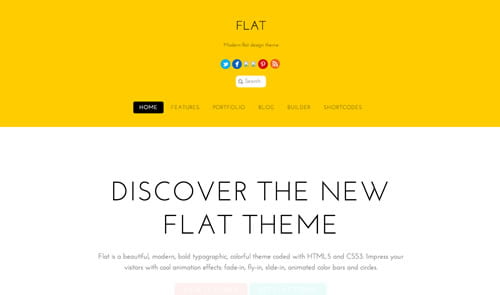 Glider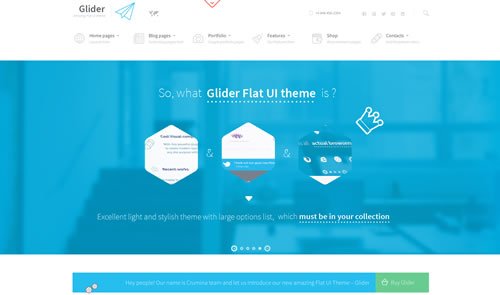 Red Sky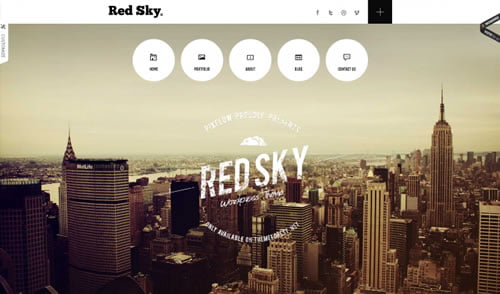 Renova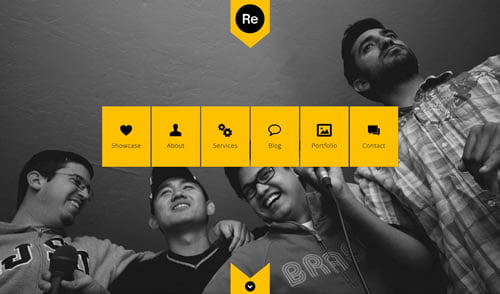 ShiftCV